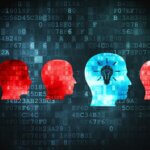 Content Marketing, Tech Marketing
The Emergence and Importance of Thought Leadership
Article Summary
Thought leadership has become a pivotal aspect of B2B content marketing, aiming to position a brand as the primary resource in its industry. The objective is to be the first brand that decision-makers think of when considering solutions in a specific domain. Achieving thought leadership status goes beyond merely publishing content; it's about producing material that is original, addresses challenging questions, and offers fresh perspectives on hot topics. In a saturated content landscape, brands that have been consistent and innovative stand out. It's essential to differentiate between genuine thought leadership and mere imitation. Repurposing existing content, such as Gorilla Guides, can be a strategic move. This content can be transformed into various formats like LinkedIn posts, slide decks, Medium articles, and videos. Leveraging these platforms can enhance a brand's visibility, establish its authority, and foster meaningful connections with its audience.
Part VII Of This 10-Part Blog Series on Enterprise IT Content Marketing Fundamentals
In the previous article we discussed: Catalyst To Your Sales Success
In This Article:
How To Become a Thought Leader
Long-Term Benefits of Thought Leadership
Developing Great Thought Leadership Content
🤫 PS: Looking for pricing on custom Tech content? Get a price list here
If you think about it, one of the primary goals of B2B content marketing—besides generating more revenue, of course—is to establish yourself as the go-to brand for resources related to your industry. Having a reputation does a lot to grease the skids on sales.
Let's assume that you offer enterprise security solutions.
You're well-known for regularly publishing top-quality content around topics related to your domain, such as the modern threats to businesses, security mistakes that could increase your exposure, tips for raising impenetrable walls to protect your data, and so on.
Who do you think decision makers will think of first when considering new enterprise security solutions?
Yes, you!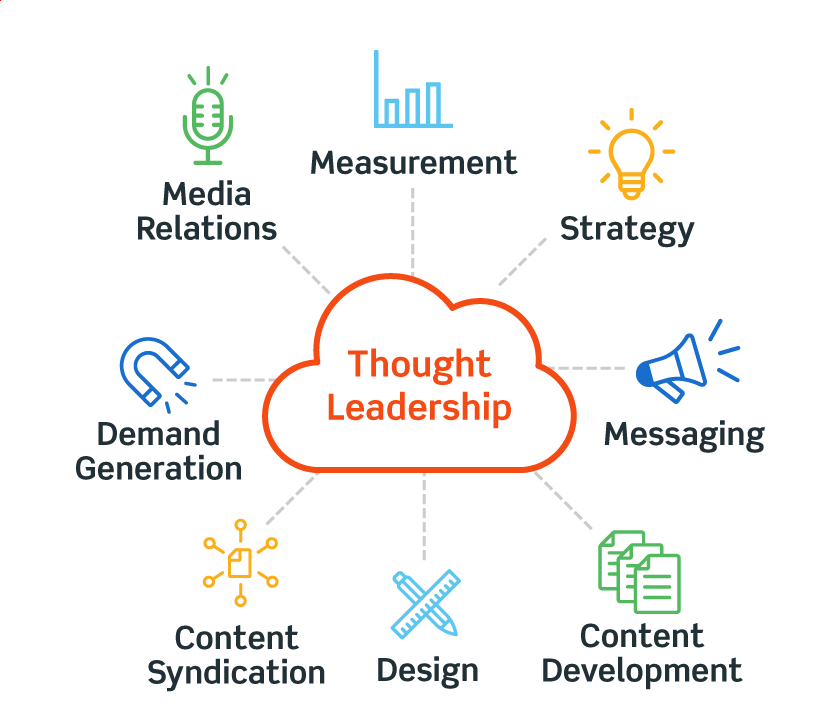 The day your prospects begin to recognize, recall, and/or recommend your brand is when you've successfully established yourself (or your brand) as a thought leader. However, there's more to it than just hitting the publish button (see Figure 20).
Making the Marketing Philosophy Great Again
In an age where every single one of your competitors is publishing content, things have certainly become diluted. The only brands able to stand out are the ones who have been in the game for a long time, have been publishing out-of-this-world content, or both.
Whether you're a veteran or a new player in the market, by developing a thought leadership mindset, your content can get you noticed and have prospects flocking to your website and social channels for more.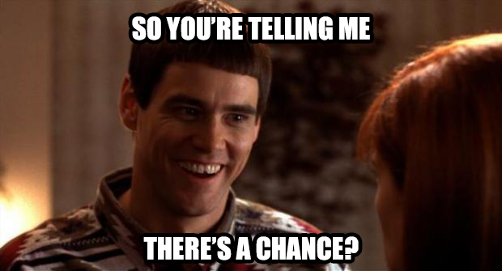 But what does it mean to create content that's "thought leadership material?" Here are a few boxes you need to tick:
The content needs to be 100% original. Look beyond the usual worn out discussions and identify emerging topics by talking to your current clients and prospects. (Remember that vital connection to sales?)
It should answer the difficult questions your audience has that none of your competitors are addressing.
You have to find new and interesting ways to cover the "hot-topics" in your industry. Unless you have something new to add to the discussion, you might find it difficult to stand out.

By publishing this kind of content, you can pave the way for new discussions, provide insights about emerging topics before they gain traction (and become one of the first companies to talk about them), build a loyal following, and even ignite new industry trends (Figure 21).
One tip, though: Make very sure that what you're publishing with the goal of "thought leadership" is actually that and not "thought followership." If you're just doing more of what's already being done, you're not leading anything; sadly, you're probably wasting valuable time and money.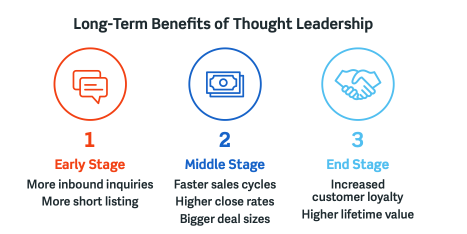 There is a time and place for emulating things that have been successful for competitors and deploying the Skyscraper Technique. But thought leadership is neither the time nor the place.
Establishing Thought Leadership with Gorilla Guides
Even if you have amazing thoughts to share with your target audience, the problem lies with maintaining the consistency of your content creation and promotion efforts using the limited resources at your disposal.
Investing in a Gorilla Guide program will equip you with a cornerstone content asset or seven, each meticulously crafted with in-depth information, original ideas, and helpful advice.
SEO aside, you can borrow the content from your Gorilla Guides and repurpose it for your thought leadership efforts. And, of course, if done right, these efforts will also compel your readers to check out the rest of your Guide, which is likely gated. Boom! New lead.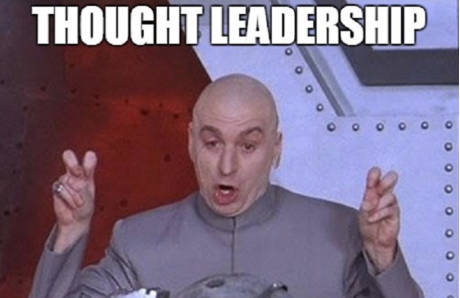 Here are some easy ways to re-deploy existing Gorilla Guide content to boost your cred:
Extract Gorilla Guide content for ghostwriting contributed articles: Having your thought leaders (executives in this case) featured on sites like Forbes Technology Council is a great way to exhibit thought leadership. Sourcing article ideas and content snippets from your Gorilla Guide will make preparing these articles easier and faster.
Repurpose into LinkedIn Posts: Standard LinkedIn posts offer a quick and easy way to share your thoughts and engage with your connections/followers in 1,300 characters (or 700, if you're using your company's profile to post). Extract snippets of interesting information from your Gorilla Guide, and leave your followers wanting more.
Create a Slide Deck: Using tidbits of content from your Gorilla Guide, you can create a "promo" slide deck. You can then upload it on different platforms, such as Slideshare, and embed it with CTAs leading to the landing page of your choice. Slides are great for folks who are trying to wrap their head around a new idea quickly. While they're in that mode, you have a chance to become their thought leader!
Publish Medium Posts: Leverage your Gorilla Guides to craft top-tier Medium posts, potentially rank for some competitive keywords, and invite readers to download the entire Guide. Because Medium is somewhat self-moderating, content that does well on Medium has great thought leadership credibility.
Create and Share Videos: These don't have to be high-budget assets. You could record a heart-to-heart conversation with an industry expert on a relevant topic (and sneak in your content asset during the conversation!). You can then add closed captions to that clip, upload it to your LinkedIn page, share the download link in the comments, and promote the post.
When you want to share a link through a standard LinkedIn post, avoid including it in the body of the post. Instead, share the link in the comments of that post. Within the actual post, invite your followers to download and read the rest of your Guide. Here's an example that you can edit and integrate into your posts:
"Interested in learning more? Download the complete Gorilla Guide To XYZ. Link in the comments!"
Use the right hashtags to give the post an extra boost and spend a few bucks to promote it.
ActualTech Media's Blogging-as-a-Service (BaaS) can help set you up as a thought leader in your Tech space. Get in touch today to find out how. In our next article in this series, we'll discuss: Building Attention-Retaining Drip Campaigns.