Tech Webinars. Lead Generation Programs.
Red-Hot Leads, Demo Requests, and Hand-Raisers.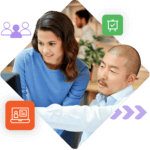 Hot-Topic Multi-Vendor Webinars
Join other leading vendors on one of our ready-made, hot-topic technology webinars! In the last 12 months we've generated over 150,000 low-CPL leads for our clients with these online events, with millions of dollars in the sales pipeline generated.
Our Multi-Vendor Webinar Lead Generation Programs Give You:

Turnkey multi-vendor webinars with pre-selected, "hot-topic" themes and expert moderation
Massive live audiences with 200 to 1,200+ minimum leads guaranteed
Opportunities to present back-to-back with the biggest vendors in your space
One-of-a-kind post-event "hot-lead" reporting and analytics
In-event console nurturing handouts, polling, and trial link placements
Full-event and individual presentation .mp4 recording files for on-demand use
With technology audience lead guarantees, white-glove service, and optional pre-scheduled, hot-topic virtual events ready for you to jump into, we help you hit your quarterly webinar lead generation goals with ease!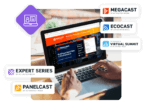 Trusted by the Technology Industry's Biggest Vendors
"I've been really impressed with your audience! The way you run your events helps us identify high-priority MQLs and pursue opportunities more quickly than other providers."
Multi-Vendor Webinar Flavors

800 guaranteed leads (minimum)
6 to 8+ back-to-back presenting vendors
Higher-level hot technology topics
ActualTech Media's MegaCast themed tech webinars have been proven to be a leading way by which business and technical decision makers educate themselves on technologies and what's available to them in the market.
These multi-vendor virtual events offer viewers back-to-back presentations from 6 to 8+ vendors that have a story to tell around the theme of the event.
February 2023

MegaCast

Ransomware: Best Practices for Prevention, Mitigation, and Recovery

Featuring

Guest Speaker, KnowBe4, Synology, Unitrends, Keeper Security, Zscaler, ReliaQuest, Veeam, HYCU, Egnyte, Rubrik, Gigamon, CrowdStrike

Open Slots

About This MegaCast

As ransomware attacks continue unabated, IT professionals and managers remain on the lookout for tools and services to defend themselves. This ransomware MegaCast will feature sessions on tools and services that help organizations prevent ransomware, mitigate the severity of incidents, and recover their cloud and on-premises systems if necessary. Technologies and tactics covered throughout the day's sessions will include backup and recovery, training, intrusion detection, remote worker protection, and more.

Vendor Fit
Any vendor with a ransomware solution.

Learn More
See More UPCOMING MegaCasts

400 guaranteed leads (minimum—150 for vertical events)
2 to 6+ back-to-back presenting vendors
Deeper-level technology topics
The EcoCast is a smaller version of our MegaCast tech webinars and provides a variety of more targeted-focus themes. With 2 to 6+ vendor participants and a minimum of 400 event registrations (150 for highly vertical events), EcoCasts are a perfect way to tell a receptive audience about your product or service.
February 2023

EcoCast

Defense in Depth: Building a Robust Ransomware Prevention and Recovery Strategy

Featuring

Guest Speaker, 11:11 Systems, Rubrik

Open Slots

About This MegaCast

Ransomware preparedness has been elevated to a strategic level and companies are considering a wide array of options to counter this continual threat. These leaders and practitioners realize that ransomware defense requires a multi-layered set of strategies, from securing the human, often the weakest link, to automated tools that enable continuous monitoring to security services that plug vulnerabilities and, when the inevitable happens, backup and recovery tools that enable fast and complete recovery from even the worst attacks.

This MegaCast brings together market-leading companies that help organizations battle and recover from ransomware and help an engaged audience understand the options they have to win the ransomware war.

Vendor Fit

Any vendor with a product or service for preventing or recovering from ransomware or other malicious attacks.

Learn More
See More UPCOMING EcoCasts

1,200 guaranteed leads (minimum)
7 to 12+ back-to-back presenting vendors
Broader, trending technology topics
Virtual Summits feature up to 12 leading technology companies from a cross-section of concentrations, including cloud computing, enterprise storage, converged and hyperconverged infrastructure, networking, security, data protection, disaster recovery, data, development/DevOps, and more.
With a schedule intended to expose the audience to a broad swath of information, the tech webinar event will consist of presentations from each vendor presenter, as well as keynotes from independent experts, each of whom will share their thoughts, opinions, guidance, and advice with our audience.
March 2023

Summit

IT Innovators' Day: Analyzing the Next Wave of Tools, Products, and Services

Featuring

KnowBe4, strongDM, Rubrik, Red Hat, Forrester Research

Open Slots

About This Virtual Summit

With new tools, products, and services hitting the market every day, IT pros and managers find it challenging to stay current on the broad swath of options at their disposal. This Virtual Summit is designed to showcase the state-of-the-art solutions that are available right now to improve IT operations. This comprehensive event will cover everything from tools to products to services that can solve the most pressing IT problems now. Participate in this Virtual Summit to educate a large audience of engaged IT decisionmakers and influencers on the business benefits of your innovative solution.

Vendor Fit

Any vendor of any IT-related solution or service.

Learn More
See More UPCOMING Virtual Summits

400 guaranteed leads (minimum)
1+ sponsoring vendor(s)
Broader, trending technology topics
The ActualTech Media Expert Series tech webinar provides clients with the ultimate "set-it-and-forget-it" turnkey experience. We provide expert-level content, give you a sponsorship shout-out, and present a slide to our audience about your solution.
The audience gets a great depth of education across various event topics while you collect leads. No need for you to procure speakers, build presentations, or juggle schedules. We do all the heavy lifting while you focus on your goals!
February 2023

Expert Series

From Edge to Cloud: How Backup Solutions Are Evolving

Featuring

Guest Speaker, Rubrik

Open Slots

About this Expert Series Event

Smart technologists know that they need the best data protection solutions available to ensure their data is always protected and recoverable. Thankfully data protection solutions are innovating at a furiously pace to keep up with the demands of the job. But how will smart buyers know about the latest features and what makes your solution unique?

On this expert series event, ActualTech Media will provide a subject matter expert to educate the audience on how data protection solutions are evolving, what the latest features are, and how they can help solve data protection challenges. As an Expert Series sponsor, all you'll need to do is provide a promotional slide, and ActualTech Media will handle the rest, from promotion to content development to speaker procurement to lead delivery.

Vendor Fit

Any vendor with a solution related to cloud backup, data protection, disaster recovery, DRaaS, or SaaS backup solution.

Learn More
See More UPCOMING Expert Series Events

200 guaranteed leads (minimum)
3-6 vendor panelists
Trending thought leadership topics
Have your thought leader or subject-matter expert join a virtual panel with other topic area specialists to discuss the technologies and challenges that your company cares about most.
Each PanelCast event starts with a 20- to 30-minute independent editorial from an ActualTech Media expert after which that expert will moderate a virtual panel discussion with representatives from each of the clients participating in the event.
February 2023

PanelCast

Underscoring the Importance of Zero Trust in Modern Organizations

Featuring

strongDM, Rubrik

Open Slots

Event Description:

While companies are universally concerned about security and want to take action to improve it, exactly how to do that isn't always clear. There is certainly excitement and interest around zero-trust but for more IT Pros, exactly what zero-trust is, how it works, and how to implement it is still "fuzzy".

ActualTech Media PanelCast events gather questions directly from the audience, curate them and share them with a panel of vendor representatives who share their answers to these questions as well as providing opinions on the topic. It's a great way to educate our engaged audience on your company's expertise and unique value!

Vendor Fit:

Any vendor with a zero-trust security story, whether that story is the entire mission of the company or just one aspect of a broader product and services portfolio. Vendors that provide zero-trust security-related solutions are encouraged to attend.

Learn More
See More UPCOMING PanelCasts
Audience Feedback, Demographics & Sample Reporting
Tech Buyer Feedback One-Sheet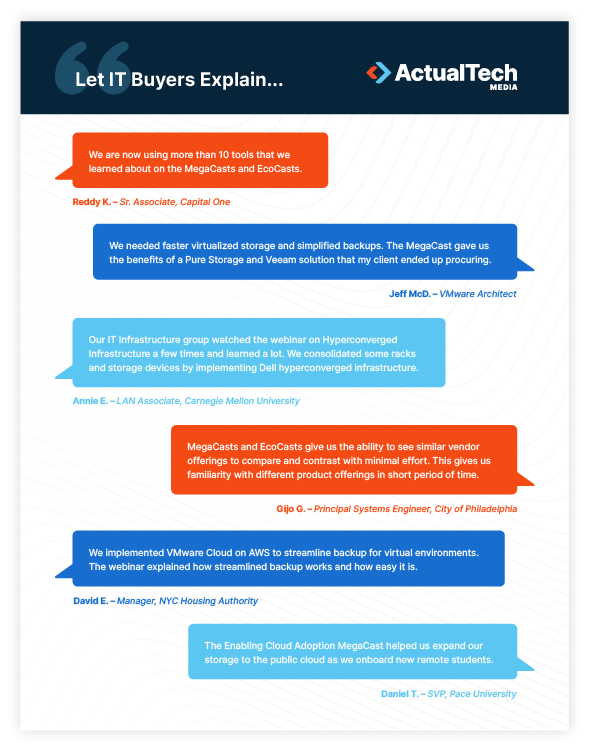 See what kind of purchase decisions our audience has made as a result of attending our webinar events.
Download
Audience Demographics One-Sheet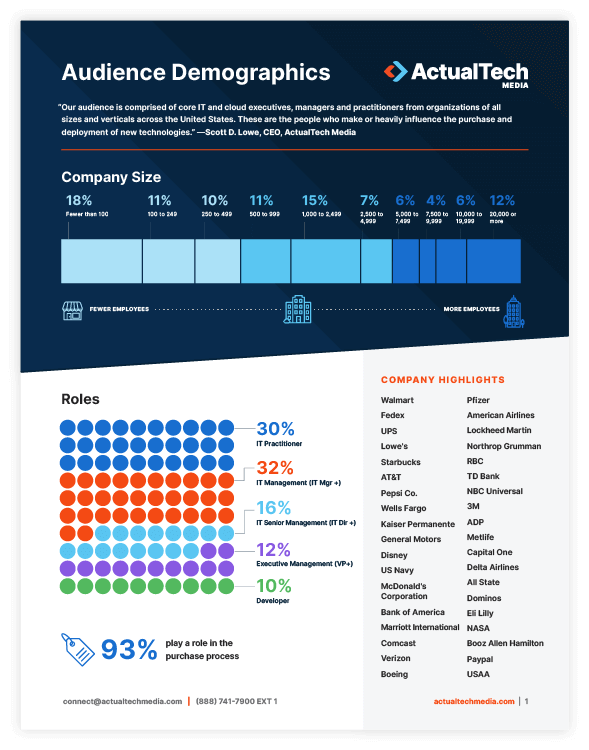 Learn more about the makeup of our unique technology buyer audience.
Download
Sample Post-Event 'Hot-Lead' Summary Report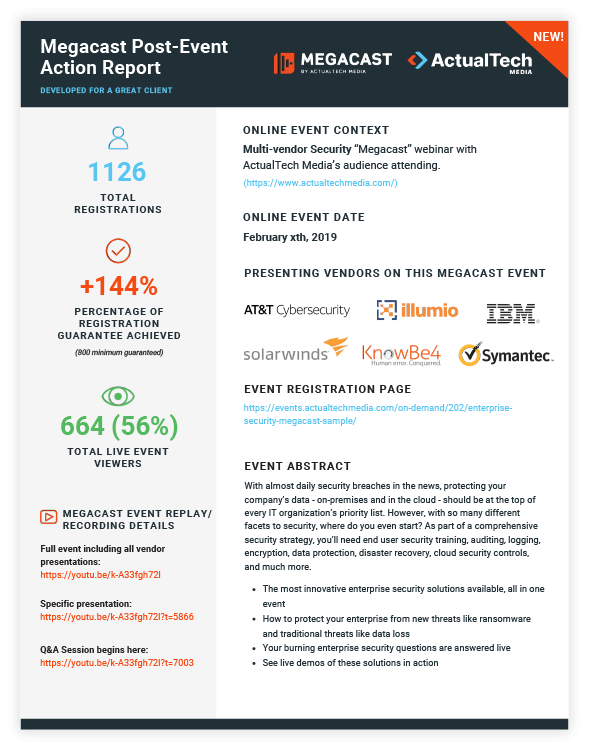 Download a sample of the industry's hottest post-webinar lead report summary!
Download
Watch a Lead Summary Video Walk-Through
"We are now using more than 10 tools that we learned about on the MegaCasts and EcoCasts."
"We created $2.2 million in our sales opportunity pipeline after just TWO MegaCasts!"
"The real-life usage examples we saw on the MegaCast impacted our purchase of an HPE Nimble storage solution for our VDI environment."
Why Choose Multi-Vendor Webinars for Lead Generation?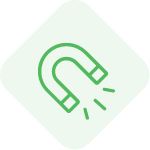 Fully Turnkey, 200 to 1,200+ Guaranteed Registrations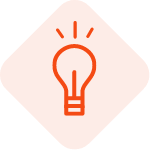 The Hottest Enterprise Technology Themes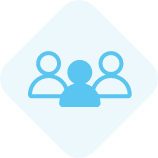 Giant Live Audiences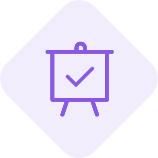 The Opportunity to Present Back-to-Back with the Biggest Vendors in Your Space
A Customized "Post-Event Action Report" with Prioritized, "Hot- Lead" Follow-Up Flag
In-Event Console Nurturing Content Asset or Trial Offer Link Placement

Detailed Audience Polling and Q&A Results Reporting
Full Event and Individual Presentation On-Demand Recordings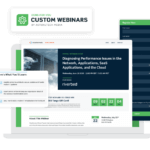 Custom Webinar Programs
At ActualTech Media, we know that regular webinars are a key piece of your quarterly lead generation programs and a fantastic way to educate a fresh audience about your solutions on regular basis.
We work with you to develop webinar programs that tap into our vast audience and help bring your message to a net-new user base.
Our Custom Webinar Programs Feature:
Minimum lead guarantees of 200+ leads
Help with topics, titles, abstracts and presentations
Complete, white-glove service: just bring your deck and demo, we handle the reg page, moderation, prizes and promotion
Exclusive post-webinar lead reporting and 'hot lead' reporting
Complimentary on-demand hosting and video files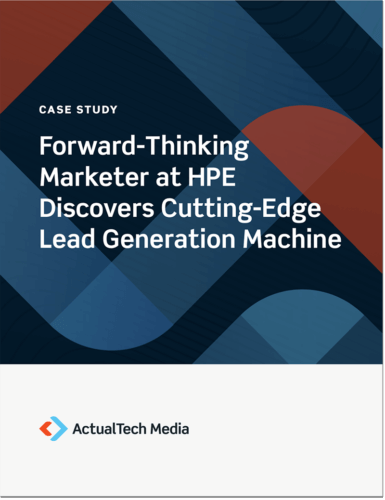 HPE Tech Webinar Marketing Case Study
Forward-Thinking Marketer at HPE Discovers Cutting-Edge Lead Generation Machine
Technology Niches Our Events Cover
Data Protection
Systems
Integrated Systems
Networking
Cloud
Storage
End-User Computing
Security
Data Management
Private Cloud
Disaster Recovery
Public Cloud
Cloud Security
Big Data
Machine Learning
Hybrid Cloud
Containers
Multi-Cloud
Kubernetes
Messaging Security
Identity Access Management
Network Security
Object Storage
Orchestration Automation & Response
Composable
Intrusion Detection
Hyperconverged
Endpoint Security
Backup & Recovery
Security Awareness Training
Secure Access Service Edge
Secondary Storage
Traditional Storage
SD-WAN
Edge
AI
Flash & NVMe
SDN
SoC
Plus Many More!