Red-Hot Leads, Demo Requests & Hand-Raisers
Tech Webinar Lead Generation Programs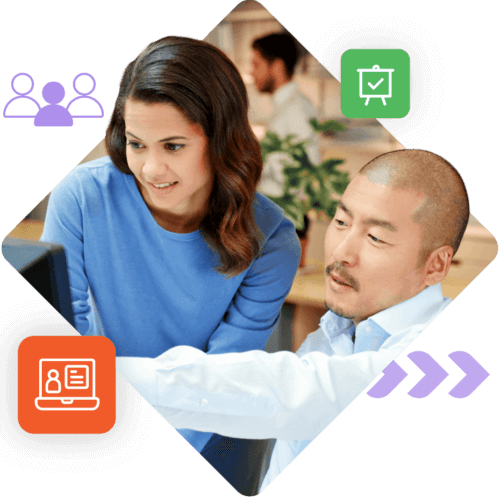 Hot-Topic Multi-Vendor Webinars
Join other leading vendors on one of our ready-made, hot-topic technology webinars! In the last 12 months we've generated over 150,000 low-CPL leads for our clients with these online events, with millions of dollars in pipeline generated.
Our multi-vendor webinar lead generation programs give you:

Turn-key multi-vendor webinars with pre-selected, 'hot-topic' themes and expert moderation
Massive live audiences with 200-1200+ minimum leads guaranteed
Opportunities to present back-to-back with the biggest vendors in your space
One-of-a-kind post-event 'hot lead' reporting and analytics
In-event console nurturing handouts, polling and trial link placements
Full-event and individual presentation .mp4 recording files for on-demand use
With technology audience lead guarantees, white-glove service and optional pre-scheduled, hot-topic virtual events ready for you to jump into, we help you hit your quarterly webinar lead generation goals with ease!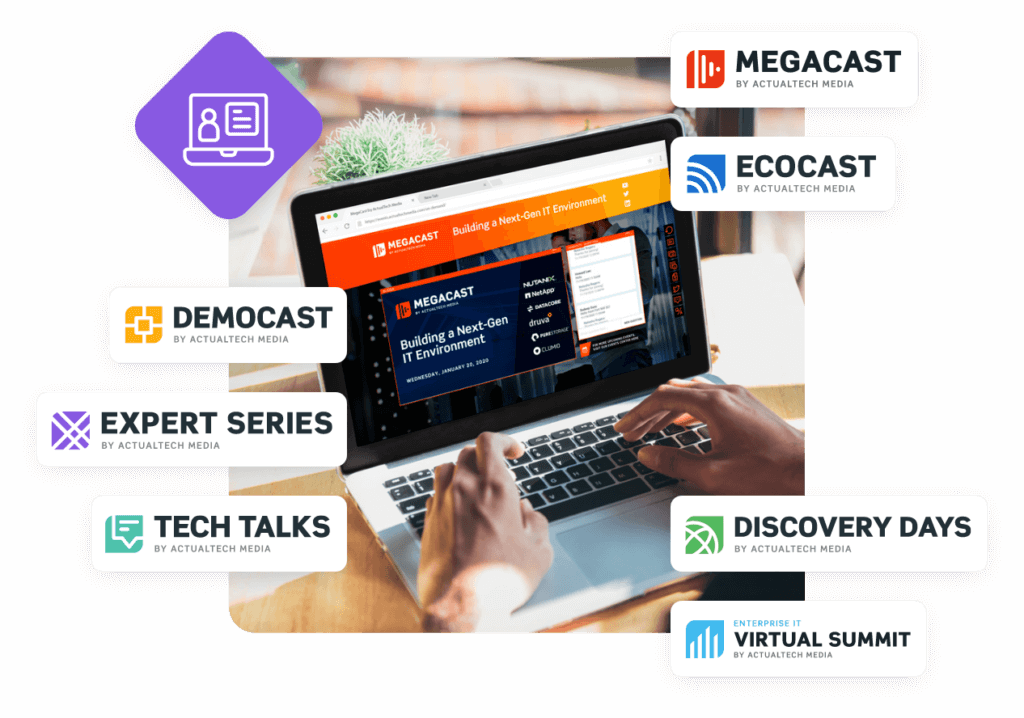 Trusted by the Technology Industry's Biggest Vendors
"I've been really impressed with your audience! The way you run your events helps us identify high-priority MQLs and pursue opportunities more quickly than other providers."
Multi-Vendor Webinar Flavors

800 Guaranteed Leads (Minimum)
6-to-8+ Presenting Vendors Back-to-Back
Higher-Level Hot Technology Topics
ActualTech Media's themed MegaCast tech webinars have been proven to be a leading way by which business and technical decision makers educate themselves on technologies and what's available to them in the market.
These multi-vendor virtual events offer viewers back- to-back presentations from 6-to-8+ vendors that have a story to tell around the theme of the event.
June 2022

MegaCast

Building a Robust Security Awareness Program

Featuring

KnowBe4, Gigamon, SimSpace, Nasuni, Rubrik

Open Slots

About This MegaCast

The front line of security is the human and organizations around the world realize it. Security awareness programs are a critical component in an information security framework and may include human training and tools to help organizations maintain awareness of their current security posture.

Vendor Fit

Any vendor with a product or service intended to help customers build or improve a security awareness program.

Learn More
See More UPCOMING MegaCasts

400 Guaranteed Leads (Minimum, 150 for Vertical Events)
2-to-6+ Presenting Vendors Back-to-Back
Deeper-Level Technology Topics
The EcoCast is a smaller version of our MegaCast tech webinars and provide a variety of more targeted focus themes. With 2-to-6+ vendor participants and a minimum of 400 event registrations (150 for highly verticalized events), EcoCasts are a perfect way to, in 20 minutes, tell a receptive audience about your product or service.
July 2022

EcoCast

Supporting, Improving, and Securing Education and Government IT and Cloud

Featuring

Sophos, Gigamon, Rubrik, Progress Software, Synology, CrowdStrike

Open Slots

About This EcoCast

As with every vertical, education and government environments have unique use cases not faced by other industries. During this vertical-centric event, you will be able to share your solution and services with an audience constantly on the lookout for new ways to get more from IT and drive their organizations forward.

Vendor Fit

Any vendor with a solution for education or government, or that includes sales to such organizations as a part of its strategy. This includes, but is not limited to, storage, security, networking, cloud, data protection, disaster recovery, Microsoft-centric services, and more.

Learn More
See More UPCOMING EcoCasts

1200 Guaranteed Leads (Minimum)
7-to-12+ Presenting Vendors Back-to-Back
Broader, Trending Technology Topics
Virtual Summits feature up to 12 leading technology companies from a cross-section of concentrations, including cloud computing, enterprise storage, converged and hyperconverged infrastructure, networking, security, data protection, disaster recovery, data, development/ DevOps, and more.
With a schedule intended to expose the audience to a broad swath of information, the tech webinar event will consist of presentations from each vendor presenter as well as keynotes from independent experts, each of whom will share their thoughts, opinions, guidance, and advice with our audience.
July 2022

Summit

Start Now: Discovering the Critical Tools and Services That Will Define IT Through 2030

Featuring

SimSpace, strongDM, Zerto, Rubrik, IBM, Duo Security, Delinea

Open Slots

About This Virtual Summit

The one constant in technology is change, and ever accelerating change at that. Think about how different your infrastructure looked in 2010. Now imagine where we might be in 2030. That can be hard for IT decision makers. As a solution provider, you have insights into your own roadmaps and know your vision for the future of tech better than anyone. Help an audience of IT influencers envision how their infrastructure may look at the start of the next decade. Explain your company's story about how the future could look and how some of your most advanced solutions – available now or on the near-term horizon -- fit into it. Don't miss this one-of-a-kind Summit -- an opportunity to shape the next decade of IT.

Vendor Fit

Any vendor that sells an IT-centric product or service.

Learn More
See More UPCOMING Virtual Summits

200 Guaranteed Leads (Minimum)
1+ Sponsoring Vendor(s)
Broader, Trending Technology Topics
The ActualTech Media Expert Series tech webinars provides clients with the ultimate 'set-it-and-forget-it' turnkey experience. We provide expert-level content, give you a sponsorship shout-out, and present a slide to our audience about your solution.
The audience gets a great depth of education across various event topics while you collect leads. No need for you to procure speakers, build presentations, or juggle schedules. We do all the heavy lifting while you focus on your goals!
July 2022

Expert Series

The Layers of Defense in a Comprehensive Security Strategy

Featuring

CrowdStrike, Rubrik, AttackIQ, Duo Security, Cequence

Open Slots

There is no silver bullet in IT security. Every solution has holes and edges that attackers can get through or around in certain circumstances. That makes layered defense an absolute necessity for a comprehensive security strategy. In this Expert Series session, a security expert provided by ActualTech Media will list the essential layers for security and explore each layer in a vendor-neutral fashion. As a sponsor, you'll only need to provide a promotional slide, while ATM will handle all aspects of audience development, event production, and lead delivery.

Learn More
See More UPCOMING Expert Series Events

1000 Guaranteed Leads (Minimum)
10-to-20 Presenting Vendors
Broader, Trending Technology Topics
Discovery Days provide you with two distinct opportunities to engage with an enthusiastic audience eager to discover IT solutions that solve critical business and technology challenges.
Spread across two days, you will have two engagement opportunities. The first is to make a massive audience aware of your message and the second allows you engage in a deep dive session with those that express interest in learning more.

200 Guaranteed Leads (Minimum)
No Presentation Deck Needed, Interview With Your SME
Live or Pre-Recorded to Suit Your Schedule
Having trouble rounding up an internal technical resource to present on webinars? Our new ActualTech Media Tech Talks are your answer! No need to rustle up a full presentation - ActualTech Media's moderators and/or independent subject-matter experts will interview your technical person free-form and on-camera for a quick and easy solution to getting the content needed to keep your IT webinar program moving and your leads rolling in!
All your expert has to do is show up and have a 10-15 minute conversation that we'll record. Ready-made Q&A questions will be a part of the mix as well to keep things lively and engaging. After the recording, we handle the rest and you receive your 200+ leads right after the event. It doesn't get any easier!
July 2022

Tech Talks

Zero Trust: What it is and How to Achieve it

Featuring

ActualTech Media, Rubrik

Open Slots

As remote users, BYOD and cloud-based assets overtake the enterprise, the traditional perimeter defenses no longer offer sufficient protection. Stepping into the breach is Zero Trust, with its focus on users, assets, and resources. This Tech Talk will cover everything from definitions of Zero Trust to various implementations of Zero Trust principles in different parts of the enterprise. ATM's expert moderators will interview your SME on your view of the problems Zero Trust solves and how your solution implements Zero Trust for maximum effect. Reach our engaged audience of security-focused IT pros, who are on the lookout now for solutions that will improve the security posture of their organizations.

Learn More
See More UPCOMING Tech Talks

200 Guaranteed Leads (Minimum)
Demo Your Solution Live or Pre-Record to Suit Your Schedule
No Powerpoint Needed!
When you need to run an impactful webinar but you also need to avoid clogging the schedules of your subject matter experts, a clear and concise product demonstration provides audiences with insight into exactly what you do and how you do it, all without the need to spend hours poring over PowerPoint.
Coupled with a pre-recorded Q&A, ActualTech Media's DemoCast tech webinars are high impact events that create tangible opportunities through incredible audience engagement, all in a set-it-and-forget-it wrapper that makes execution a breeze. After the recording, we handle the rest and you receive your 200+ leads right after the event!
August 2022

DemoCast

Inside Ransomware: How Ransomware Protection Tools Work Their Magic

Easily the biggest threat organizations face now is ransomware. While advice and tips are essential, what organizations need more than ever is to be shown how various solutions can and will protect them against this scourge. Participate in this DemoCast to take the opportunity to show an audience of technology professionals how your solution prevents, blocks, discovers, or recovers from ransomware. After your demo, a short Q&A with our expert moderator gives you the chance to provide a fuller picture of the ransomware-fighting value of your solution.
See More UPCOMING DemoCasts
Audience Feedback, Demographics & Sample Reporting
Tech Buyer Feedback One-Sheet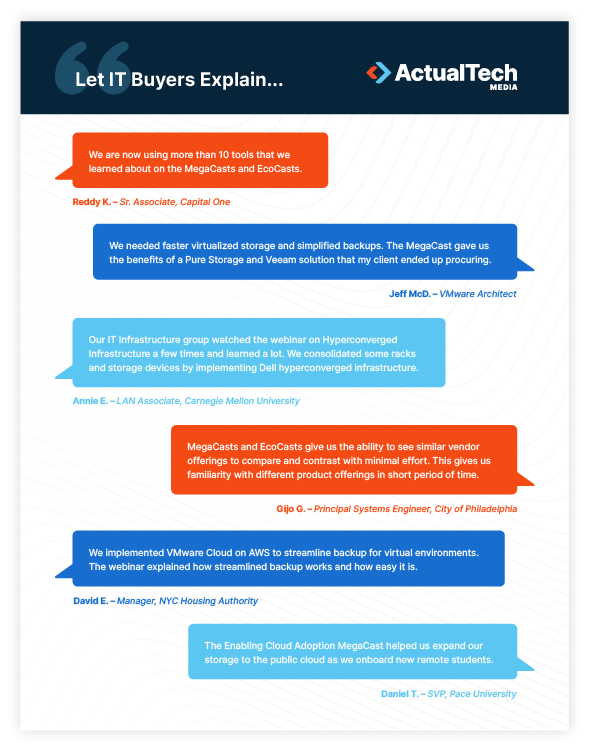 See what kind of purchase decisions our audience has made as a result of attending our webinar events.
Download
Audience Demographics One-Sheet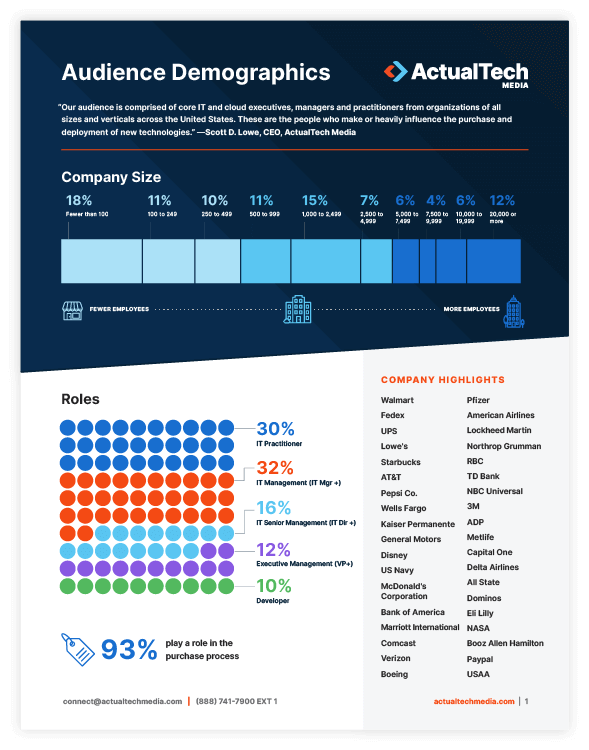 Learn more about the makeup of our unique technology buyer audience.
Download
Sample Post-Event 'Hot Lead' Summary Report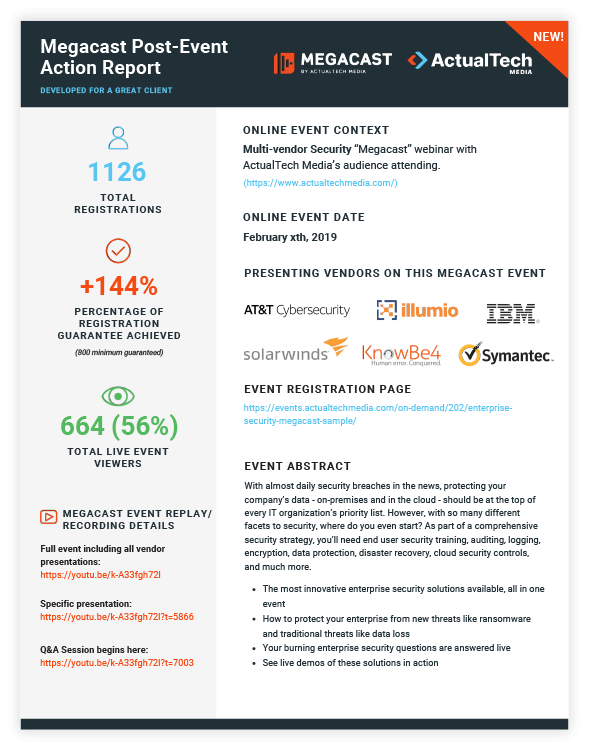 Download a sample of the industry's hottest post-webinar lead report summary!
Download
Watch a Lead Summary Video Walkthrough...
"As far as "insert cash, receive goods or services" goes, ActualTech Media is among our very best lead gen avenues."
"Following the MegaCast we had 32 solid opportunities and $500k closed within 30 days of the event."
"We needed faster virtualized storage and simplified backups. The MegaCast gave us the benefits of a Pure Storage and Veeam solution that my client ended up procuring."
Why Choose Multi-Vendor Webinars for Lead Generation?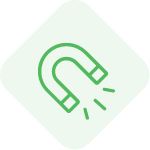 Fully turn-key, 200 to 1200+ Guaranteed Registrations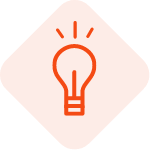 The Hottest Enterprise Technology Themes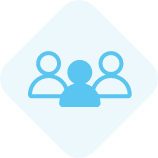 Giant Live Audiences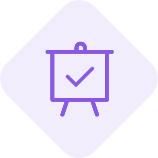 The Opportunity to Present Back-to-Back with the Biggest Vendors in Your Space
A Customized 'Post-Event Action Report' with prioritized, 'Hot Lead' follow-up flag
In-event console nurturing content asset or trial offer link placement

Detailed audience polling and Q&A results reporting
Full event and individual presentation on-demand recordings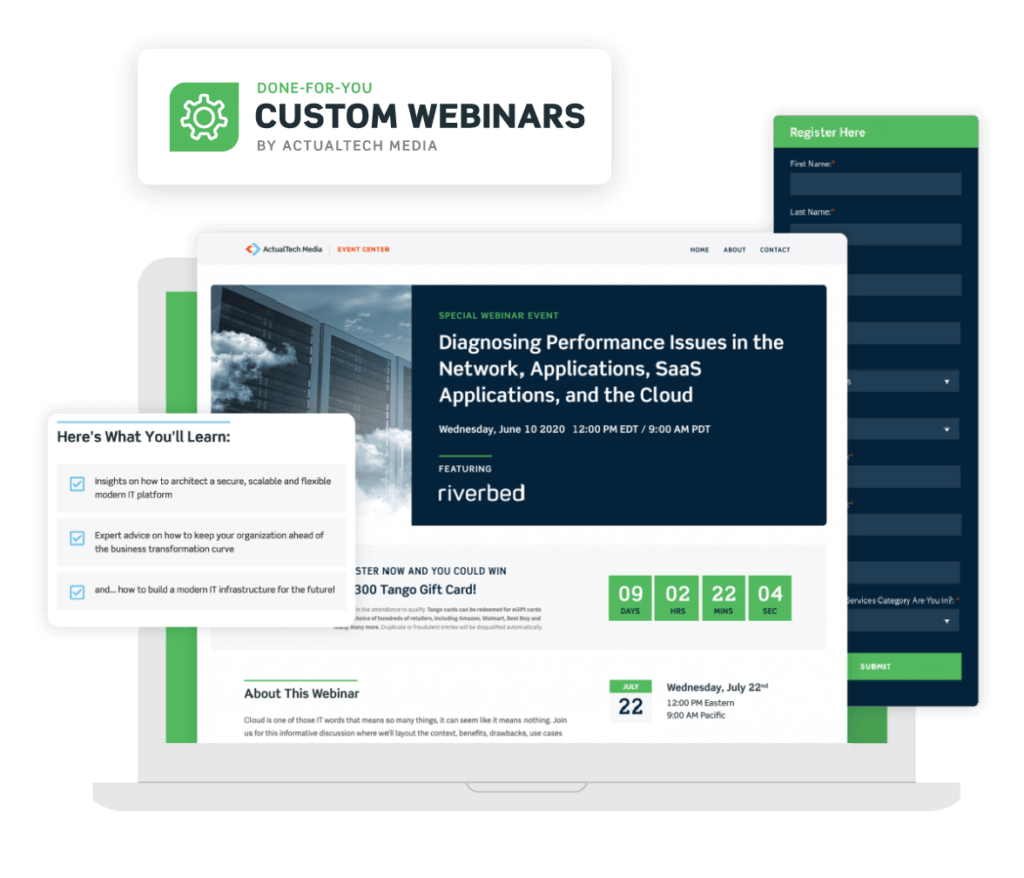 Custom Webinar Programs
At ActualTech Media, we know that regular webinars are a key piece of your quarterly lead generation programs and a fantastic way to educate a fresh audience about your solutions on regular basis.
We work with you to develop webinar programs that tap into our vast audience and help bring your message to a net-new user base.
Our Custom Webinar Programs Feature
Minimum lead guarantees of 200+ leads
Help with topics, titles, abstracts and presentations
Complete, white-glove service: just bring your deck and demo, we handle the reg page, moderation, prizes and promotion
Exclusive post-webinar lead reporting and 'hot lead' reporting
Complimentary on-demand hosting and video files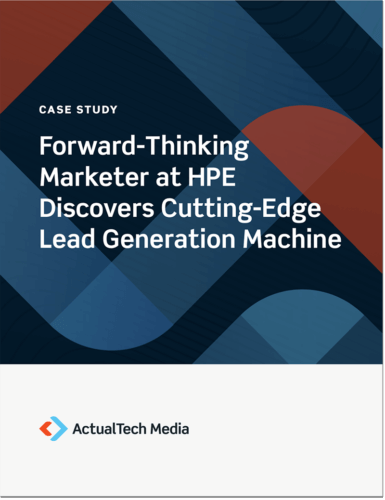 HPE Tech Webinar Marketing Case Study
Forward-Thinking Marketer at HPE Discovers Cutting-Edge Lead Generation Machine
Technology Niches Our Events Cover
Data Protection
Systems
Integrated Systems
Networking
Cloud
Storage
End User Computing
Security
Data Management
Private Cloud
Disaster Recovery
Public Cloud
Cloud Security
Big Data
Machine Learning
Hybrid Cloud
Containers
Multi-Cloud
Kubernetes
Messaging Security
Identity Access Management
Network Security
Object Storage
Orchestration Automation & Response
Composable
Intrusion Detection
Hyperconverged
End Point Security
Backup & Recovery
Security Awareness Training
Secure Access Service Edge
Secondary Storage
Traditional Storage
SD-WAN
Edge
A.I.
Flash & NVMe
SDN
SoC
& Many More!