Exclusive Cybersecurity Lead Generation Programs
How Cybersecurity Marketers Get Their Leads & Pipeline
Experience and Expertise Matter in Cybersecurity Marketing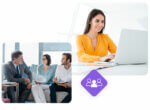 Few things are more important to organizations these days than cybersecurity. Consider what they're facing: Ransomware threats continue to escalate, data breaches are increasingly common, and the growing complexity of cloud environments opens new avenues for hackers to exploit.
Those are just a few of the cybersecurity concerns that are ramping up anxiety among IT staff. That has in turn led to a boom in products to help keep companies safe. But reaching the audience that wants and needs those products is a huge challenge. How do you market those cybersecurity solutions and reach potential customers with your message?
That's where ActualTech Media comes in. Our long track record of crafting marketing materials that have impact and lead to results comes from our rare combination of experience and expertise.
We offer a full range of options for creating powerful assets that engage readers and viewers who are searching for answers to the plague of cybercriminals that are always looking for new victims. Whether it's a webinar for lead generation, content syndication, whitepaper, ebook, or even a comic book, we have what you're looking for.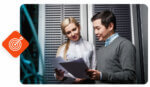 How We Help Cybersecurity Marketers Meet Their Goals
Hot-Topic Multi-Vendor Webinars
Join other leading vendors on one of our ready-made, hot-topic technology webinars.
These exclusive online events feature some of the industry's highest guaranteed lead counts combined with the lowest effective CPLs you'll find for live webinar leads.
Our Multi-Vendor IT Webinars Feature:
Fully turnkey, with 400 to 1200+ guaranteed registrations
The hottest enterprise technology themes
The industry's highest live attendance rates
The opportunity to present back-to-back with the biggest vendors in your space
High-Performance Custom Webinar Programs
At ActualTech Media, we know that regular webinars are a key piece of your quarterly B2B lead generation programs and a fantastic way to educate a fresh audience about your solutions on a regular basis.
We work with you to develop webinar programs that tap into our vast audience and help bring your message to a net-new user base.
Our Custom IT Webinar Programs Feature:
Minimum lead guarantees of 200+ leads
Complete, white-glove service: just bring your deck and demo, we handle the reg page, moderation, prizes, and promotion
Help with topics, titles, abstracts, and presentations
Exclusive post-webinar reporting and special "hot-lead" reports
Complimentary on-demand hosting and video files
Direct-Intent Content Syndication Programs
Beef up your top-of-funnel B2B lead generation efforts, build your internal lead database, and get more from your existing content with our content syndication programs.
We deliver hundreds of thousands of targeted leads per year at highly affordable CPLs.
We help over 50 of the largest IT vendor vendors on the planet generate the targeted leads they need to grow their funnels.

Advanced targeting capability, including intent, geos, job titles, company sizes, and more
Account-Based Marketing (ABM) programs
Multi-touch campaign options for built-in nurturing
Monthly syndication promotional bundle offers
Ability to syndicate written content, videos, or on-demand webinars
Lead reporting and tracking that makes your job a breeze
E-books, Comics, Whitepapers, Blogs, Infographics, and More from True Subject-Matter Experts
ActualTech Media's content development team has helped more than 100 clients, including Hewlett Packard Enterprise, Nutanix, and VMware.
Our low-touch, battle-tested tech content production process gets your content done right the first time: on-message and on-time. No matter what kind of IT content you need, we bring the track record, expertise, process, and beautiful design to ensure you meet your goals.
Expert B2B Content Marketing For:
Technology marketing and nurture funnels
Content marketing programs
Product launches
Field, partner, and channel programs—plus more!
Trusted by These Cybersecurity Companies
Black Hat

Cyber Secure Mindset

Proofpoint
Our Cybersecurity Audience
at a Glance
"The ActualTech Media audience is comprised of core technology, IT, and cloud executives, managers, and practitioners from organizations of all sizes and verticals across the United States. These are the people who make or heavily influence the purchase and deployment of new technologies."

Scott D. Lowe CEO, ActualTech Media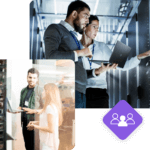 93%
Play a role in the purchase process.
80%
Support at least 50% remote workers.
92%
Say webinars play a role in their purchase process.
Company Sizes

Company Revenue & Responsibilities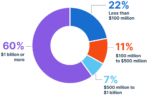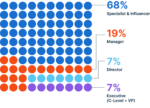 Cross-Discipline Responsibilities
"ActualTech Media's cybersecurity audience members are often responsible for multiple technology areas and practices within their organization. It's a big reason why we invite a large cross-section of audience members to each webinar we run."

Danielle Hammond Demand Generation Manager, ActualTech Media
Average Number of Technology "Hats" Audience Members are Responsible For:

Tech Buyer Feedback One-Sheet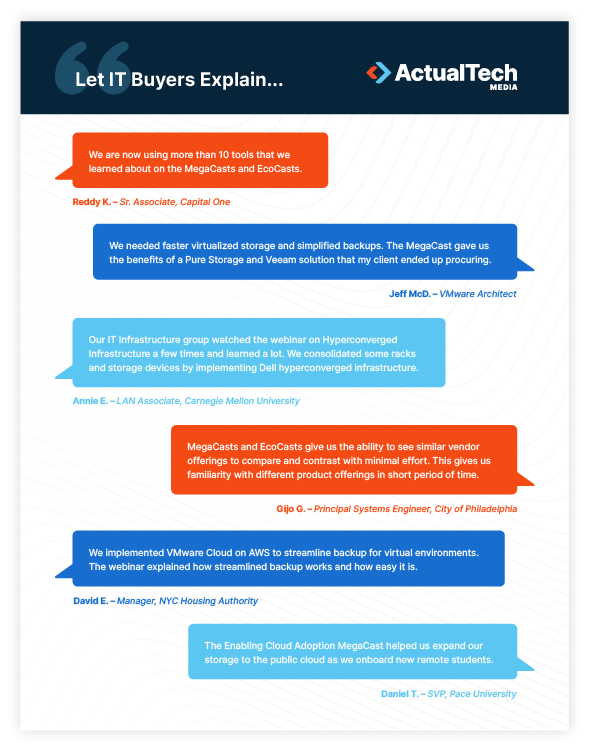 See what kind of purchase decisions our audience has made as a result of attending our webinar events.
Download
Cybersecurity Audience Demographics One-Sheet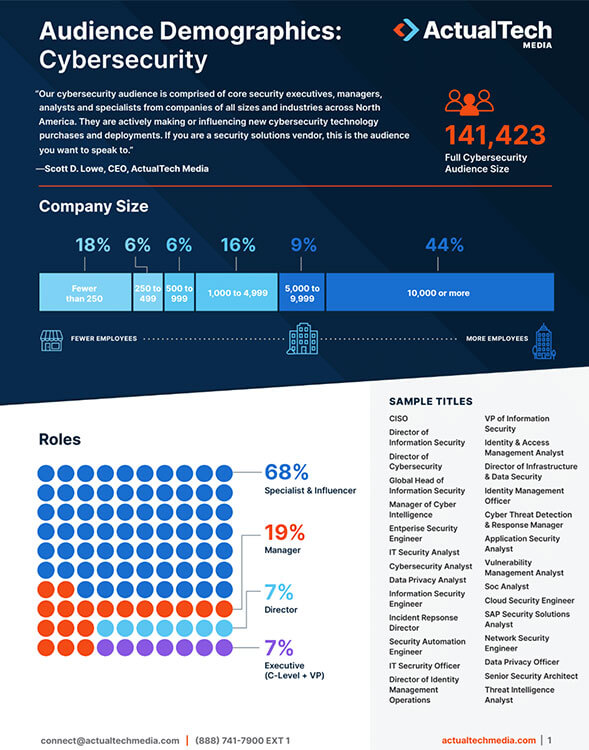 Learn more about the makeup of our unique technology buyer audience.
Download
Sample Post-Event 'Hot-Lead' Summary Report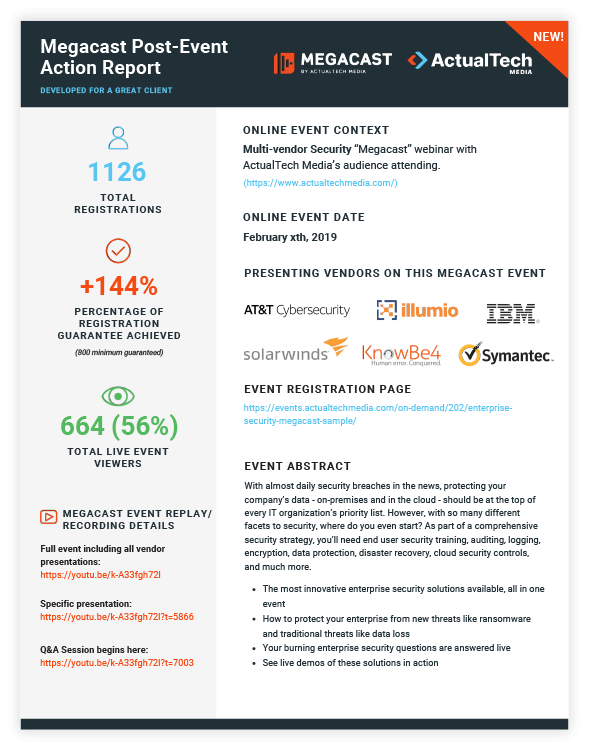 Download a sample of the industry's hottest post-webinar lead report summary!
Download
Upcoming Cybersecurity Webinars for Lead Generation

800 guaranteed leads (minimum)
6 to 8+ back-to-back presenting vendors
Higher-level hot technology topics
ActualTech Media's MegaCast themed tech webinars have been proven to be a leading way by which business and technical decision makers educate themselves on technologies and what's available to them in the market.
These multi-vendor virtual events offer viewers back-to-back presentations from 6 to 8+ vendors that have a story to tell around the theme of the event.
October 2023

MegaCast

Enforcing Zero Trust In Your Organization: The Market Landscape

Featuring

Keeper Security, Progress Software

Open Slots

About This MegaCast

Zero Trust is one of the most important security concepts to emerge in the new century and is coming into its own as more resources exist outside traditional IT security perimeters. Zero Trust is widely considered a journey rather than a destination, a set of policies and practices rather than a specific tool. Participate in this MegaCast to educate an engaged audience of security-focused IT decisionmakers on how your product or service will help them enforce the principles of Zero Trust in their organizations.

Vendor Fit

Any provider of security products and services with a Zero Trust story.

Learn More
See More UPCOMING MegaCasts

400 guaranteed leads (minimum—150 for vertical events)
2 to 6+ back-to-back presenting vendors
Deeper-level technology topics
The EcoCast is a smaller version of our MegaCast tech webinars and provides a variety of more targeted-focus themes. With 2 to 6+ vendor participants and a minimum of 400 event registrations (150 for highly vertical events), EcoCasts are a perfect way to tell a receptive audience about your product or service.
October 2023

EcoCast

Cloud Repatriation Debate: To Move or Not To Move

Featuring

Quantum, Rubrik

Open Slots

About This EcoCast
It takes a lot of technologies to secure an endpoint. No one product or service can do everything that needs to be done to make endpoints locked down enough to be reasonably secure, but still functional enough to meet the business needs of end users. Enter a host of endpoint security solutions. Participate in this EcoCast to educate an audience of IT decisionmakers on how your innovative product, service, or training plays a key role in keeping end users and their devices safe, while ensuring they also have the ability to do their work.

Vendor Fit
Any provider of technology products or services related to endpoint security.

Learn More
See More UPCOMING EcoCasts

1,200 guaranteed leads (minimum)
7 to 12+ back-to-back presenting vendors
Broader, trending technology topics
Virtual Summits feature up to 12 leading technology companies from a cross-section of concentrations, including cloud computing, enterprise storage, converged and hyperconverged infrastructure, networking, security, data protection, disaster recovery, data, development/DevOps, and more.
With a schedule intended to expose the audience to a broad swath of information, the tech webinar event will consist of presentations from each vendor presenter, as well as keynotes from independent experts, each of whom will share their thoughts, opinions, guidance, and advice with our audience.
November 2023

Summit

State of IT Security: What's Important Right Now?

About This Summit

It's been a big year for IT security (although name a recent year that hasn't). As the year winds down, this Summit presents an opportunity to look back on some of the most notorious incidents and scariest attack trends, as well as promising new defense techniques. What did we learn, and what can we expect in the year ahead? Participate in this Summit for the opportunity to present your take on what was important, and why your innovative security product or service is the right tool for this moment.

Vendor Fit

Any provider of security tools, products, or services.
See More UPCOMING Virtual Summits

400 guaranteed leads (minimum)
1+ sponsoring vendor(s)
Broader, trending technology topics
The ActualTech Media Expert Series tech webinar provides clients with the ultimate "set-it-and-forget-it" turnkey experience. We provide expert-level content, give you a sponsorship shout-out, and present a slide to our audience about your solution.
The audience gets a great depth of education across various event topics while you collect leads. No need for you to procure speakers, build presentations, or juggle schedules. We do all the heavy lifting while you focus on your goals!
October 2023

Expert Series

Complete Ransomware Readiness

About This Expert Series

IT has never faced as comprehensive a threat as ransomware. Attackers will exploit any hole. They'll take advantage of poorly trained end users or administrators, endpoint protection gaps, misconfigurations in anti-virus and anti-spam settings, slow patching cycles, lapses in encryption, incomplete backup, untested recoveries, zero-day threats, and anything else. What's more, the consequences of an attack can be dire. The scale of the threat requires a complete approach to getting ready for ransomware that covers nearly all information technologies in an organization and all departments of the organization. In
this Expert Series session, a subject matter expert provided by ActualTech Media will run through the areas of attack and provide attack-tested frameworks for thinking about ransomware, as well as step-by-step guidance for ensuring that a ransomware plan covers as much of the attack surface as possible.
As an Expert Series sponsor, all you'll need to do is provide a promotional slide, and ActualTech Media will handle the rest, from promotion to content development to speaker procurement to lead delivery.

Vendor Fit

Any vendor with a tool or solution related to ransomware protection, security, backup and recovery, disaster recovery, or security training.

Learn More
See More UPCOMING Expert Series Events
Cybersecurity Focus Areas
Data Protection
Messaging Security
Identity Access Management
Network Security
Intrusion Detection
Endpoint Security
Security Awareness Training
Secure Access Service Edge
SoC
Zero Trust
& More!
"We had 25 sales opportunities with two closing within 21 days of the EcoCast."
"ActualTech Media's content syndication leads generate the highest ROI and conversations-to-meeting rate of any other vendor we work with—by a mile."
"ActualTech Media's ability to drive audiences in the HR space is seriously impressive. I highly recommend them to my clients!"
Level Up Your Cybersecurity Marketing With These Resources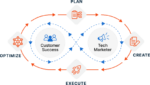 Ready for a deeper dive into cybersecurity marketing? We have several blogs that go into greater detail on how to tune your content for the specialized cybersecurity audience.
In "The No-Nonsense Guide to Cybersecurity Marketing", we cover cybersecurity marketing fundamentals, including creating the right buyer personas for this specific niche, and discuss how the changing nature of cybersecurity necessitates changes to marketing strategies.
In the article "How to Ace Content Marketing for Cybersecurity," we highlight the importance of creating urgency rather than fear, the importance of expertise for this market segment, and how impactful case studies can be.
Read our B2B marketing blog for more great cybersecurity marketing tips and free resources: