Exclusive B2B Lead Generation for Ransomware Solution Vendors
How Ransomware Solution Marketers Get Their Leads & Pipeline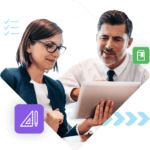 Experience and Expertise Matter in Ransomware Solution Marketing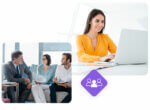 Ransomware is everywhere. It infects organizations large and small, and the damage it does is massive, even killing some businesses. The ransomware criminals are getting ever more sophisticated, too, changing their methods of attack and infiltration to respond to new defenses that vendors are creating.
This creates an escalating situation in which new products to protect against ransomware are constantly being produced. But those companies are selling into a market saturated with competitors, and it can be challenging to cut through the white noise.
ActualTech Media can be your machete. Our website, Ransomware.org, is highly regarded in the industry, and full of insightful, actionable information. We have demonstrated expertise via our blog and videos, and this experience can help you stand out in the field.
When you combine the reputation and content of Ransomware.org with our reach via programs like webinars for lead generation, a blogseries, content syndication, whitepapers, ebooks, or even a comic book, you have a partner that gets you and your needs, and can help you meet your goals.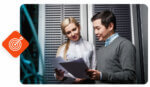 How We Help Ransomware Solution Marketers Meet Their Goals
Hot-Topic Multi-Vendor Webinars
Join other leading vendors on one of our ready-made, hot-topic technology webinars.
These exclusive online events feature some of the industry's highest guaranteed lead counts combined with the lowest effective CPLs you'll find for live webinar leads.
Our Multi-Vendor IT Webinars Feature:
Fully turnkey, with 400 to 1200+ guaranteed registrations
The hottest enterprise technology themes
The industry's highest live attendance rates
The opportunity to present back-to-back with the biggest vendors in your space
High-Performance Custom Webinar Programs
At ActualTech Media, we know that regular webinars are a key piece of your quarterly B2B lead generation programs and a fantastic way to educate a fresh audience about your solutions on a regular basis.
We work with you to develop webinar programs that tap into our vast audience and help bring your message to a net-new user base.
Our Custom IT Webinar Programs Feature:
Minimum lead guarantees of 200+ leads
Complete, white-glove service: just bring your deck and demo, we handle the reg page, moderation, prizes, and promotion
Help with topics, titles, abstracts, and presentations
Exclusive post-webinar reporting and special "hot-lead" reports
Complimentary on-demand hosting and video files
Direct-Intent Content Syndication Programs
Beef up your top-of-funnel B2B lead generation efforts, build your internal lead database, and get more from your existing content with our content syndication programs.
We deliver hundreds of thousands of targeted leads per year at highly affordable CPLs.
We help over 50 of the largest IT vendor vendors on the planet generate the targeted leads they need to grow their funnels.

Advanced targeting capability, including intent, geos, job titles, company sizes, and more
Account-Based Marketing (ABM) programs
Multi-touch campaign options for built-in nurturing
Monthly syndication promotional bundle offers
Ability to syndicate written content, videos, or on-demand webinars
Lead reporting and tracking that makes your job a breeze
E-books, Comics, Whitepapers, Blogs, Infographics, and More from True Subject-Matter Experts
ActualTech Media's content development team has helped more than 100 clients, including Hewlett Packard Enterprise, Nutanix, and VMware.
Our low-touch, battle-tested tech content production process gets your content done right the first time: on-message and on-time. No matter what kind of IT content you need, we bring the track record, expertise, process, and beautiful design to ensure you meet your goals.
Expert B2B Content Marketing For:
Technology marketing and nurture funnels
Content marketing programs
Product launches
Field, partner, and channel programs—plus more!
Trusted by These Ransomware Solution Companies
Black Hat

Cyber Secure Mindset

Proofpoint
Our Ransomware Solutions Audience
at a Glance
"The ActualTech Media audience is comprised of core technology, IT, and cloud executives, managers, and practitioners from organizations of all sizes and verticals across the United States. These are the people who make or heavily influence the purchase and deployment of new technologies."

Scott D. Lowe CEO, ActualTech Media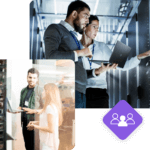 93%
Play a role in the purchase process.
80%
Support at least 50% remote workers.
92%
Say webinars play a role in their purchase process.
Company Sizes

Company Revenue & Responsibilities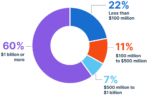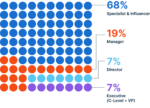 Cross-Discipline Responsibilities
"ActualTech Media's audience members are often responsible for multiple technology areas and practices within their organization. It's a big reason why we invite a large cross-section of audience members to each webinar we run."

Danielle Hammond Demand Generation Manager, ActualTech Media
Average Number of Technology "Hats" Audience Members are Responsible For:

Tech Buyer Feedback One-Sheet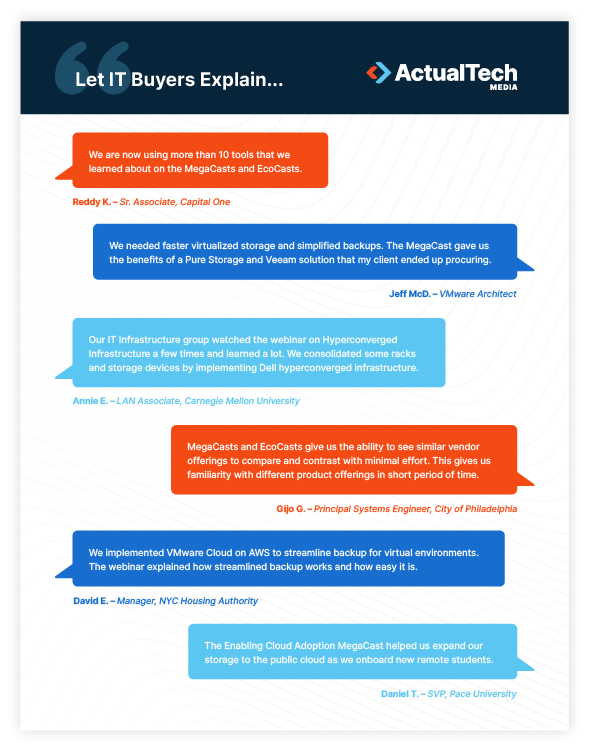 See what kind of purchase decisions our audience has made as a result of attending our webinar events.
Download
Audience Demographics One-Sheet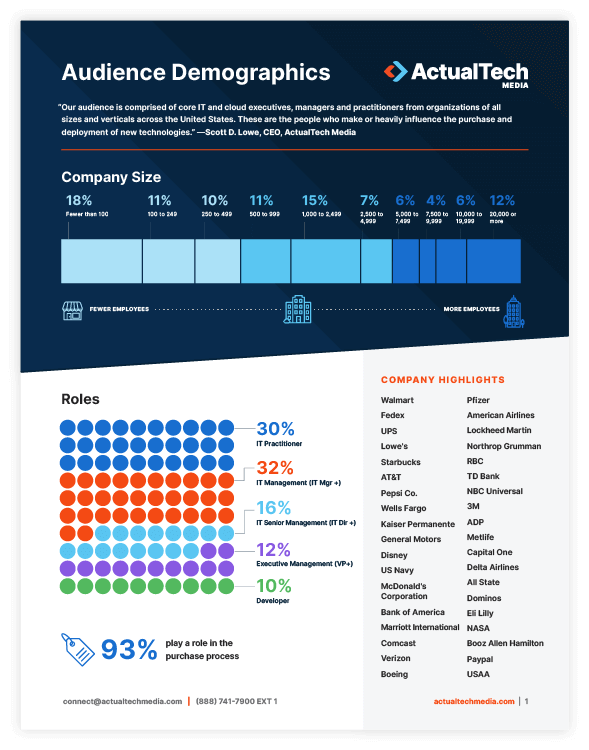 Learn more about the makeup of our unique technology buyer audience.
Download
Sample Post-Event 'Hot-Lead' Summary Report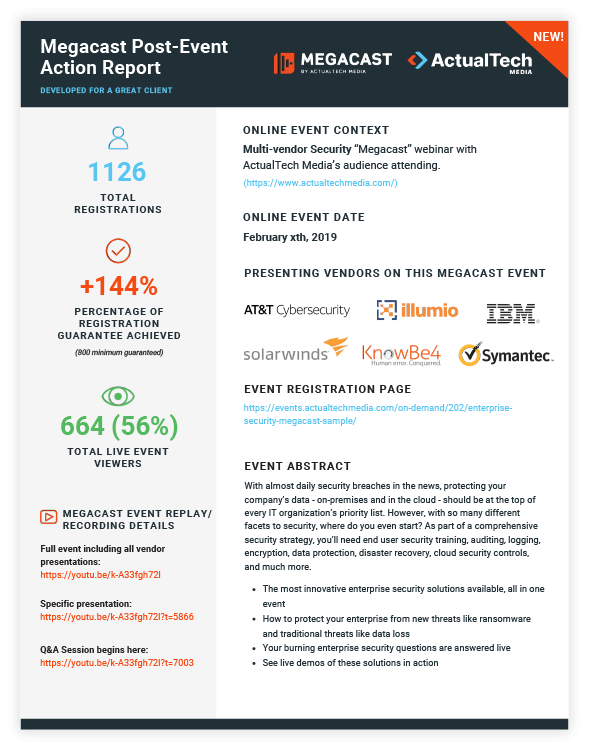 Download a sample of the industry's hottest post-webinar lead report summary!
Download
Upcoming Ransomware Webinars for Lead Generation

800 guaranteed leads (minimum)
6 to 8+ back-to-back presenting vendors
Higher-level hot technology topics
ActualTech Media's MegaCast themed tech webinars have been proven to be a leading way by which business and technical decision makers educate themselves on technologies and what's available to them in the market.
These multi-vendor virtual events offer viewers back-to-back presentations from 6 to 8+ vendors that have a story to tell around the theme of the event.
April 2023

MegaCast

Building Your Ransomware Preparedness Plan

Featuring

Guest Speaker, KnowBe4, Zscaler, Veeam, Rubrik, Axis Security, Cohesity, Red Canary, Hewlett Packard Enterprise

Open Slots

About This MegaCast

Around the world, organizations struggle with the unknowns that define ransomware. Who will be next? How bad will it be? How will attackers breach systems to plan the ransomware seed? To that end, IT and security pros, decision makers, and even the C suite have elevated ransomware preparedness to a strategic level, consider a wide array of options to counter this continual threat. These leaders and practitioners realize that ransomware defense requires a multi-layered set of strategies, from securing the human, often the weakest link, to automated tools that enable continuous monitoring to security services that plug vulnerabilities and, when the inevitable happens, backup and recovery tools that enable fast and complete recovery from even the worst attacks.

This event brings together market-leading companies that help organizations in the ransomware battle – from planning, to awareness, to detection, to protection, and recovery. Our engaged audience wants to understand the options they have in battling the ransomware scourge.

Vendor Fit

Any vendor with a product or service related to ransomware preparedness including awareness, detection, protection, and recovery.

Learn More
See More UPCOMING MegaCasts

400 guaranteed leads (minimum—150 for vertical events)
2 to 6+ back-to-back presenting vendors
Deeper-level technology topics
The EcoCast is a smaller version of our MegaCast tech webinars and provides a variety of more targeted-focus themes. With 2 to 6+ vendor participants and a minimum of 400 event registrations (150 for highly vertical events), EcoCasts are a perfect way to tell a receptive audience about your product or service.
December 2023

EcoCast

Ins and Outs of Cyber Insurance: Protecting the Organization Against Ransomware Damages

About This EcoCast

One of the most essential elements of any ransomware plan is cyber insurance. Yet qualifying for, maintaining, and making claims on a cyber insurance policy requires focus and effort. As ransomware evolves in terms of attack methods, incident volume, and payment amounts, the insurance policies must shift as well. Unfortunately, few IT professionals understand exactly how their cyber insurance policies work until they're in the center of a chaotic ransomware incident. Attend this EcoCast to explain to an audience of IT professionals how your cyber insurance-related offerings can help them avoid or weather ransomware and other cyber incidents.

Vendor Fit

Any provider of cyber insurance, cyber insurance-related services, incident response services, or other ransomware-related consulting is encouraged to participate.
See More UPCOMING EcoCasts

1,200 guaranteed leads (minimum)
7 to 12+ back-to-back presenting vendors
Broader, trending technology topics
Virtual Summits feature up to 12 leading technology companies from a cross-section of concentrations, including cloud computing, enterprise storage, converged and hyperconverged infrastructure, networking, security, data protection, disaster recovery, data, development/DevOps, and more.
With a schedule intended to expose the audience to a broad swath of information, the tech webinar event will consist of presentations from each vendor presenter, as well as keynotes from independent experts, each of whom will share their thoughts, opinions, guidance, and advice with our audience.
June 2023

Summit

Protecting Your Data: A Ransomware and Data Security Primer

About This Summit

Join our upcoming Summit on protecting data, where attendees will learn about the latest strategies for safeguarding against ransomware attacks and other cyber threats. Sessions will highlight best practices for data backup and recovery, incident response planning, and employee education. This event is perfect for companies with solutions or services for safeguarding sensitive information and protecting against costly data breaches. Sponsor presenters will have the opportunity to share their experience and insights on the latest trends and best practices in data security, and explain or demonstrate their solutions or services for protecting data. This Summit is an opportunity to reach a highly engaged audience of professionals looking to improve their data security and incident response planning.

Vendor Fit
Any provider of a solution or service related to protecting data from ransomware and other security threats.
See More UPCOMING Virtual Summits

400 guaranteed leads (minimum)
1+ sponsoring vendor(s)
Broader, trending technology topics
The ActualTech Media Expert Series tech webinar provides clients with the ultimate "set-it-and-forget-it" turnkey experience. We provide expert-level content, give you a sponsorship shout-out, and present a slide to our audience about your solution.
The audience gets a great depth of education across various event topics while you collect leads. No need for you to procure speakers, build presentations, or juggle schedules. We do all the heavy lifting while you focus on your goals!
April 2023

Expert Series

Ransomware Case Studies and Lessons Learned

Featuring

Rubrik, Lacework

Open Slots

About This Expert Series

Ransomware is a mature threat, which means there are a lot of well-known incidents. In this Expert Series session, a ransomware expert with ActualTech Media will walk an IT audience through a series of high-profile and well-documented ransomware incidents. Audience members will come away with lessons learned, best practice ideas, and common pitfalls that will help them defend against ransomware and identify tools and services that could help them avoid and/or recover from an attack. As a sponsor, you'll only need to provide a promotional slide, while ATM will handle all aspects of audience development, event production, and lead delivery.

Vendor Fit

Any vendor with a ransomware protection story, whether that story is the entire mission of the company or just one aspect of a broader product and services portfolio. Vendors that provide solutions or services related to ransomware, such as training, anti-malware, incident response, and backup, are encouraged to participate.
See More UPCOMING Expert Series Events
Level Up Your Ransomware Marketing With These Resources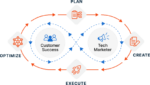 Ransomware.org is one of the IT industry's premiere sites for ransomware news and education. It begins with a comprehensive overview of the field, including in-depth discussions of exactly what ransomware is, its history, how to combat it, and how to recover from it should you be victimized.
The Ransomware.org blog is where the pros go to get the latest news and information about ransomware, including the latest attack methods, trends among ransomware gangs, and the types of organizations and systems most at risk.
The Ransomware Solutions Directory is where readers go to learn about companies that can help keep them safe from the Bad Guys. Users can even filter vendors by the features their solution offers.
Finally, the ransomware video series features Q&A with one of the world's leading ransomware experts, Allan Liska, along with ActualTech Media Webinars covering a variety of ransomware topics.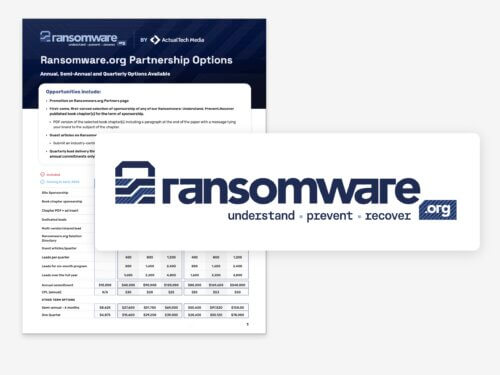 Ransomware.org Sponsorship Opportunities
Multiple sponsorship options available including: awareness, lead generation, and content sponsorship.
GET THE OFFER HOT SHEET
Ransomware Focus Areas
Data Protection
Messaging Security
Identity Access Management
Network Security
Intrusion Detection
Backup & Recovery
Endpoint Security
Security Awareness Training
Secure Access Service Edge
SoC
Zero Trust
Disaster Recovery
Cloud Security
Secondary Storage
Traditional Storage
& More!
"We needed faster virtualized storage and simplified backups. The MegaCast gave us the benefits of a Pure Storage and Veeam solution that my client ended up procuring."
"Following the MegaCast we had 32 solid opportunities and $500,000 closed within 30 days of the event."
"ActualTech Media's content syndication leads generate the highest ROI and conversations-to-meeting rate of any other vendor we work with—by a mile."