Exclusive DevOps Lead Generation Programs
How DevOps Marketers Get Their Leads & Pipeline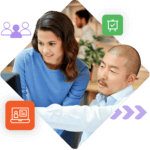 Experience and Expertise Matter in DevOps Solutions Marketing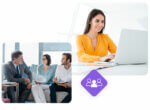 DevOps has become critical to the smooth running of IT. The collaboration between the development side and operations means more efficient workflows and drastically reduced software development time, which leads to faster time to market.
This growing popularity has led to a glut of DevOps solutions, all of which are trying to capture eyeballs. You may have built the best DevOps automation product ever, but if you can't educate the public about why your product is important and the problems it solves, what's the point?
That's the exact point you need to call ActualTech Media. We have many years of experience helping companies like yours stand out in the crowded DevOps space. We get this stuff, because we've been practitioners ourselves.
Whether it's something for a CI/CD framework, source control management, Infrastructure as Code offering or other DevOps topic, ActualTech Media has the expertise and insight to help you turn DevOps lookers into DevOps buyers. Whether it's a webinar for lead generation, content syndication, whitepaper, ebook, or even a comic book, we know how to get your message through. Give us a try.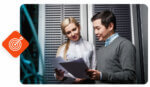 How We Help DevOps Marketers Meet Their Goals
Hot-Topic Multi-Vendor Webinars
Join other leading vendors on one of our ready-made, hot-topic technology webinars.
These exclusive online events feature some of the industry's highest guaranteed lead counts combined with the lowest effective CPLs you'll find for live webinar leads.
Our Multi-Vendor IT Webinars Feature:
Fully turnkey, with 400 to 1200+ guaranteed registrations
The hottest enterprise technology themes
The industry's highest live attendance rates
The opportunity to present back-to-back with the biggest vendors in your space
High-Performance Custom Webinar Programs
At ActualTech Media, we know that regular webinars are a key piece of your quarterly B2B lead generation programs and a fantastic way to educate a fresh audience about your solutions on a regular basis.
We work with you to develop webinar programs that tap into our vast audience and help bring your message to a net-new user base.
Our Custom IT Webinar Programs Feature:
Minimum lead guarantees of 200+ leads
Complete, white-glove service: just bring your deck and demo, we handle the reg page, moderation, prizes, and promotion
Help with topics, titles, abstracts, and presentations
Exclusive post-webinar reporting and special "hot-lead" reports
Complimentary on-demand hosting and video files
Direct-Intent Content Syndication Programs
Beef up your top-of-funnel B2B lead generation efforts, build your internal lead database, and get more from your existing content with our content syndication programs.
We deliver hundreds of thousands of targeted leads per year at highly affordable CPLs.
We help over 50 of the largest IT vendor vendors on the planet generate the targeted leads they need to grow their funnels.

Advanced targeting capability, including intent, geos, job titles, company sizes, and more
Account-Based Marketing (ABM) programs
Multi-touch campaign options for built-in nurturing
Monthly syndication promotional bundle offers
Ability to syndicate written content, videos, or on-demand webinars
Lead reporting and tracking that makes your job a breeze
E-books, Comics, Whitepapers, Blogs, Infographics, and More from True Subject-Matter Experts
ActualTech Media's content development team has helped more than 100 clients, including Hewlett Packard Enterprise, Nutanix, and VMware.
Our low-touch, battle-tested tech content production process gets your content done right the first time: on-message and on-time. No matter what kind of IT content you need, we bring the track record, expertise, process, and beautiful design to ensure you meet your goals.
Expert B2B Content Marketing For:
Technology marketing and nurture funnels
Content marketing programs
Product launches
Field, partner, and channel programs—plus more!
Trusted by These DevOps Companies
Our DevOps Audience
at a Glance
"Our developer and DevOps audience is comprised of core application developers, DevOps specialists and engineers, directors and managers from companies of all sizes and industries across North America. They are actively making or influencing new DevOps technology purchases and deployment. If you are a DevOps solution vendor, this is the audience you want to speak to."

Scott D. Lowe CEO, ActualTech Media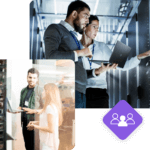 92%
Play a role in the purchase process.
67%
Consume 3+ pieces of vendor content per month.
80%
Support at least 50% remote workers.
Our DevOps Audience Company Sizes

Our DevOps Audience Company Revenue and Job Roles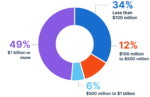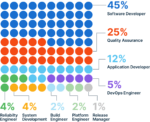 Cross-Discipline Responsibilities
"ActualTech Media's DevOps audience members are often responsible for multiple technology areas and practices within their organization. It's a big reason why we invite a large cross-section of audience members to each webinar we run."

Danielle Hammond Demand Generation Manager, ActualTech Media
Average Number of Technology "Hats" Audience Members are Responsible For:

Tech Buyer Feedback One-Sheet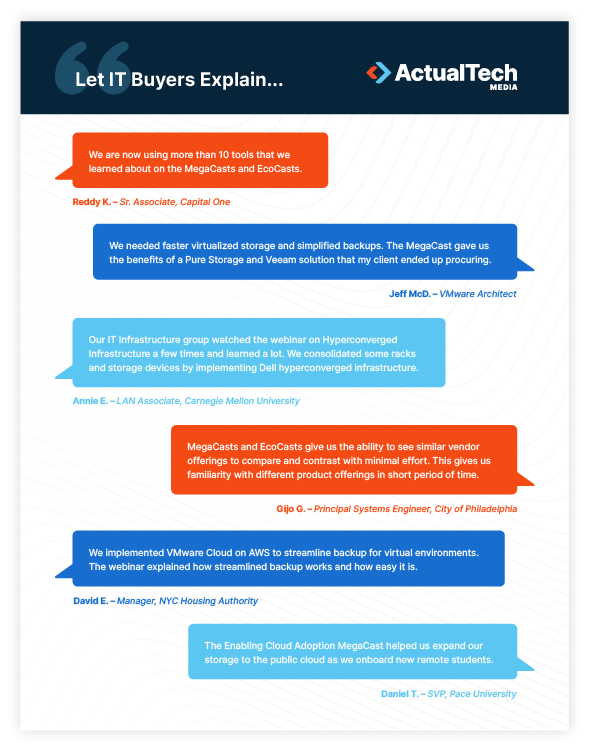 See what kind of purchase decisions our audience has made as a result of attending our webinar events.
Download
DevOps Audience Demographics One-Sheet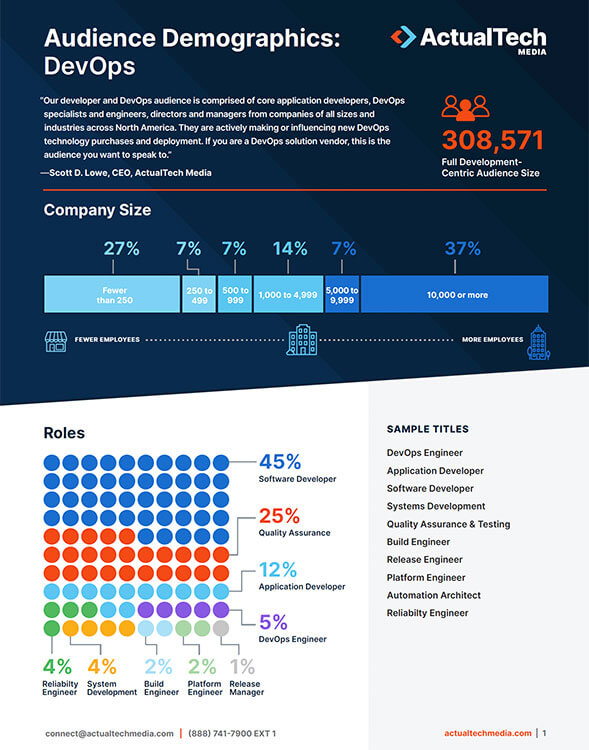 Learn more about the makeup of our unique technology buyer audience.
Download
Sample Post-Event 'Hot-Lead' Summary Report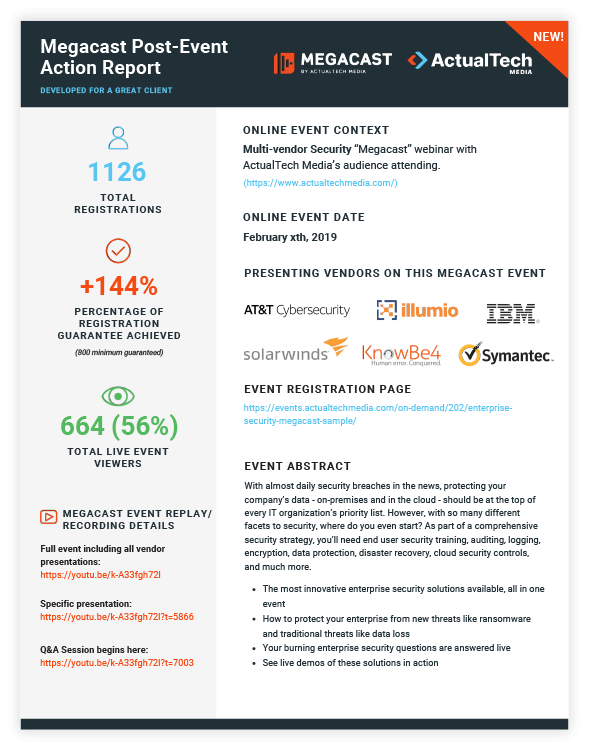 Download a sample of the industry's hottest post-webinar lead report summary!
Download
Level Up Your DevOps Marketing Skills With These Resources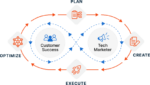 Along with our highly popular webinars, ActualTech Media has produced numerous Gorilla Guide ebooks on DevOps topics. Here's a few that you can download yourself and see how effective they are. A great starting point is this primer on DevOps Foundations.
Integrating CI/CD With Your Database Deployments tackles another key issue in DevOps. It goes over CI/CD basics and finding the right tool to flag database performance problems, which can hamper the entire DevOps pipeline.
The Infrastructure as Code (IaC) revolution is in full swing, and this Gorilla Guide discusses best practices for using IaC, top use cases, maintaining the infrastructure and more.
Choosing the Right Data Masking Solution for DevOps Data shows you how to secure and manage your sensitive data, and the right way to build a DevOps test data management (TDM) structure.
Upcoming DevOps Webinars for Lead Generation

800 guaranteed leads (minimum)
6 to 8+ back-to-back presenting vendors
Higher-level hot technology topics
ActualTech Media's MegaCast themed tech webinars have been proven to be a leading way by which business and technical decision makers educate themselves on technologies and what's available to them in the market.
These multi-vendor virtual events offer viewers back-to-back presentations from 6 to 8+ vendors that have a story to tell around the theme of the event.
November 2023

MegaCast

Shift Left: Best Practices and Tools for Handling Security Earlier in the DevOps Process

About This MegaCast

Development best practices currently call for organizations to "shift left" with their security efforts by integrating the application security team into the development process right from the beginning. The Shift Left MegaCast will cover best practices for accomplishing those DevOps and DevSecOps goals. The event will feature with innovative tools and services from forward-thinking vendors that help organizations implement those best practices.

Vendor Fit

Any vendor with a DevOps or DevSecOps story, whether that story is the entire mission of the company or just one aspect of a broader product and services portfolio. Vendors that provide solutions or services related to DevOps or DevSecOps, such as Continuous Integration/Continuous Deployment (CI/CD) environments, automated security testing, etc., are encouraged to participate.
See More UPCOMING MegaCasts

400 guaranteed leads (minimum—150 for vertical events)
2 to 6+ back-to-back presenting vendors
Deeper-level technology topics
The EcoCast is a smaller version of our MegaCast tech webinars and provides a variety of more targeted-focus themes. With 2 to 6+ vendor participants and a minimum of 400 event registrations (150 for highly vertical events), EcoCasts are a perfect way to tell a receptive audience about your product or service.
September 2023

EcoCast

Adopting and Accelerating DevSecOps

Featuring

Kasten by Veeam, Progress Software

Open Slots

About This EcoCast

More IT organizations are adopting DevSecOps principles to integrate security principles into the full software development lifecycle. This EcoCast will help those IT and development pros and managers adopt and accelerate those DevSecOps efforts with sessions on innovative tools and services.

Vendor Fit

Any vendor with a DevSecOps story, whether that story is the entire mission of the company or just one aspect of a broader product and services portfolio. Vendors that provide solutions or services related to DevSecOps, such as Continuous Integration/Continuous Deployment (CI/CD) environments, automated security testing, etc., are encouraged to participate.

Learn More
See More UPCOMING EcoCasts

1,200 guaranteed leads (minimum)
7 to 12+ back-to-back presenting vendors
Broader, trending technology topics
Virtual Summits feature up to 12 leading technology companies from a cross-section of concentrations, including cloud computing, enterprise storage, converged and hyperconverged infrastructure, networking, security, data protection, disaster recovery, data, development/DevOps, and more.
With a schedule intended to expose the audience to a broad swath of information, the tech webinar event will consist of presentations from each vendor presenter, as well as keynotes from independent experts, each of whom will share their thoughts, opinions, guidance, and advice with our audience.

400 guaranteed leads (minimum)
1+ sponsoring vendor(s)
Broader, trending technology topics
The ActualTech Media Expert Series tech webinar provides clients with the ultimate "set-it-and-forget-it" turnkey experience. We provide expert-level content, give you a sponsorship shout-out, and present a slide to our audience about your solution.
The audience gets a great depth of education across various event topics while you collect leads. No need for you to procure speakers, build presentations, or juggle schedules. We do all the heavy lifting while you focus on your goals!
DevOps Focus Areas
DevOps
DevSecOps
Development
CI/CD
And More!
"We needed faster virtualized storage and simplified backups. The MegaCast gave us the benefits of a Pure Storage and Veeam solution that my client ended up procuring."
"David and Scott's field expertise translates directly into knowing the right questions to ask to really drive home the value proposition of our offering to the right buyers."
"We created $2.2 million in our sales opportunity pipeline after just TWO MegaCasts!"