THE on-demand CONTENT TEAM YOU'VE ALWAYS DREaMED OF HAVING!
If you're a busy IT marketer, do these content development challenges sound familiar?
🤨 "I can't get ahold of internal technical staff with the available time to write what I need."

😥 "I don't have time to manage the content creation process, the internal or partner stakeholders AND the approvals needed to get things finished and launched on time."
😠 "I don't want my SMEs to spend hours on the phone explaining our tech to authors who just don't 'get it.'"
☹️ "I don't have access to the professional editors and graphic designers needed to make my content read well and look amazing."
ActualTech Media's industry-leading content development team solves all of these problems for you.
We've helped over 100+ clients, including everyone from enterprise heavy-weights like Hewlett Packard Enterprise, Nutanix and VMware to emerging startups quickly and easily launch on-point content that educates IT decision makers, and we can help you too!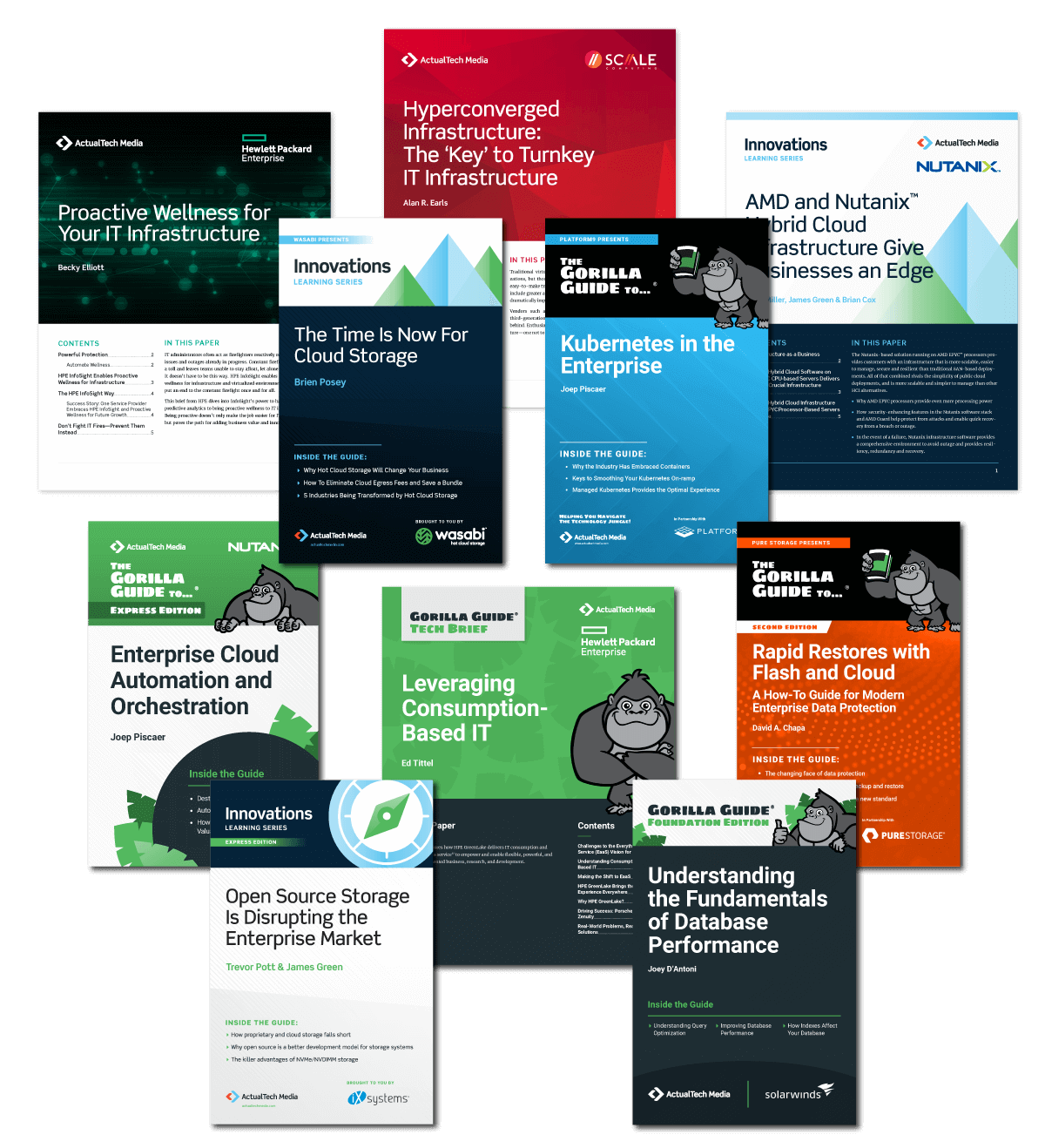 TECHNOLOGY NICHES WE COVER
☁️ Cloud (Public, Hybrid, Multi)
⛑ Data Protection (DR, DRaaS +)
🖥 Systems (Virtualization, Containers, Kubernetes)
👥 Data Management (Big Data, AI, Machine Learning)
⚙️ Integrated Systems (HCI, Converged, Composable)
📁 Storage (Flash, Object, Secondary +)
🛡 Security (Cloud, Identity, Ransomware +)
🧑‍💻 End User Computing (VDI, DaaS)
🌐 Networking (Core, Edge, SDN, 5G, IoT +)
THE BUILDING BLOCKS OF GREAT CONTENT PROGRAMS
Every great content program starts with identifying the 'building block' assets you'll use to assemble your strategic plan.
In the IT world, the most popular building blocks are typically:
Ebooks (Static and Interactive)
Tech & Executive Brief Papers
Videos (Full Length and Social-Ready)
Infographics & Guide Maps
Blog Posts
ActualTech Media has developed unique content solutions, brands and form factors that deliver on these requirements – every time.  Order them individually or as a part of a tailored strategic content plan we work with you to develop!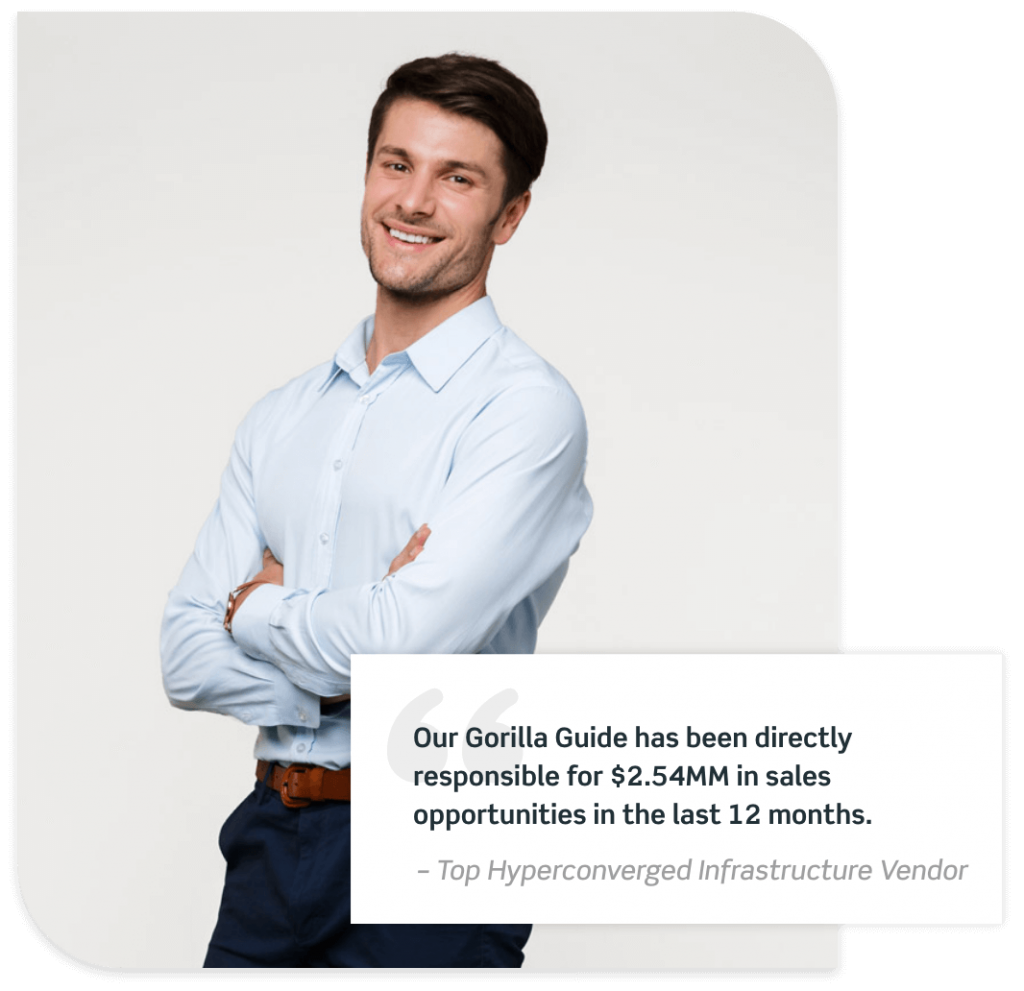 WHY SO MANY ENTERPRISE VENDORS CHOOSE ACTUALTECH MEDIA'S CONTENT SERVICES
POWERHOUSE Expertise
Our sought-after author bench is comprised of over 50 of the top subject matter experts in the IT industry
We're the home of the best content production team in enterprise IT
Our content development group 'gets it': from authors to editorial to project management, we understand the technology, terminology, tone and design needed to build amazing content assets for you every time
Smooth Processes & Timing
Our low-touch, battle-tested content production process gets your content done properly, on-message and on-time
From kick-off to completion, you have full visibility into the timeline and process
We respect your time and that of your SMEs by ensuring you know exactly what we need and when we need it to make sure your content is on schedule
Our turn-key content services include project management, expert authorship, technical and copy editorial, design, layout and more
+ THE Extras!
No annual renewal fees(!) and permanent client content licenses
Included ePDF, Kindle and ePub file formats
Translation and localization options in up to 200+ languages
Marketing graphics and launch kits
Narrative Ebooks, Briefs, Infographic Guides and Videos That Educate & Sell
Ever suffered through having to read dry, boring technical marketing content? We have too, and it's not fun. That's why at ActualTech Media we create entertaining, educational and genuinely engaging content that IT buyers actually enjoy reading.
Not only that, our team works with you to make sure the content we're developing for you maps to your target marketing personas and stays consistently on-message with your current technology story.
No matter the form factor, the content we create for you is designed to be easily update-able to help align with your evolving messaging and translation-friendly, ensuring you always have an option for up-to-date content that's useful across global campaigns.
Putting together a full content funnel? When you work with us on multi-asset, strategic funnel programs, we build each asset in a way that comes together to tell a cohesive story throughout the stages of the marketing funnel.
EBOOKS & PRINT BOOKS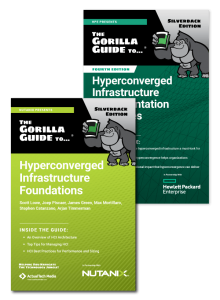 DEluxe 'silverback' editionS
9-chapter, information-packed reference eBooks built to establish thought leadership in established or emerging technologies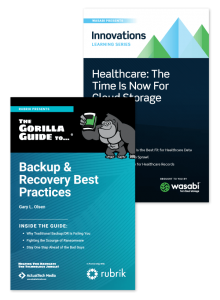 full-length books & Ebooks
6-chapter, story-centric 'hero' assets that give you the mid-range length needed to break down technical topics or approaches into an easy-to-follow narrative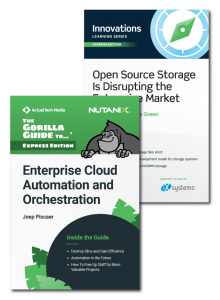 Express eDITIONS
3-chapter eBooks that help you get the word out on a targeted topic or technology area. A perfect 'snackable' asset for content syndication, gated programs, events, sales enablement and more!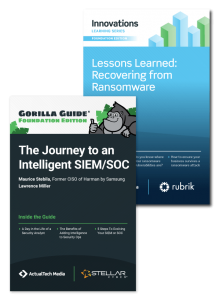 FOUNDATIONS SERIES
The whitepaper alternative! One-chapter starter eBooks perfect for highlighting use cases or bite-sized topic areas
TECH & EXECUTIVE BRIEFS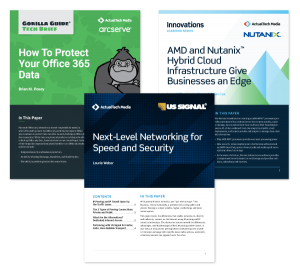 executive & tech briefs
Target a technical or executive audience with a 3 to 5-page, short-form content asset that allows you to provide an introduction and overview of a technical concept or topic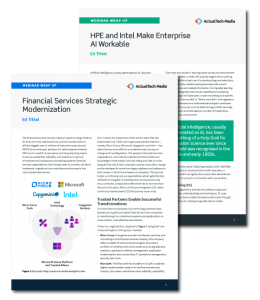 Webinar Wrap-up Papers
Need a follow up asset to use in nurturing webinar prospects? We turn your webinar content into a highly effective takeaway asset that drives home the key points presented during your webinar
TRAIL MAPS & GRAPHICAL GUIDES
TRAIL MAPS
Fun, friendly one-page graphical learning maps that lay out a step-by-step journey to understanding a technology topic and a built-in teaser for a meatier asset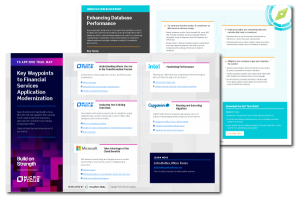 PARTNER, CHANNEL & SOLUTION MAPS
Need a great way to show the complementary roles of the alliance, channel or technology partners in your ecosystem?  These attractive, co-brandable graphical maps lay it out perfectly!
VIDEO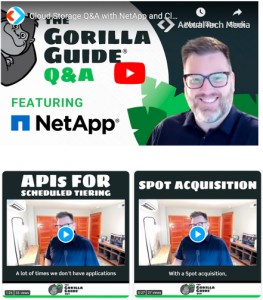 expert Q&A Videos
Engaging video conversations featuring your technical resource or executive.  These fun, highly-watchable videos allow you to cover and promote the answers to the most common questions your prospects have.  As a bonus, we create short social media-friendly snippets that can be shared across social channels for maximum exposure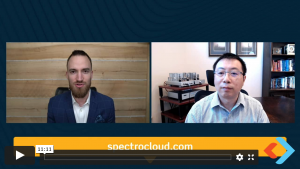 Spotlight videos
Our exclusive Spotlight Series videos highlight unique vendor solutions that IT audiences may not yet be aware of.  Spotlight shoots are held regularly and space can be easily reserved on our booking page
Content Branding and Imprint Options

Our playful Gorilla Guide series is loved by IT buyers and professionals around the globe.
Readers enjoy our guided technology storytelling, helping them grasp new concepts and technologies quickly and easily.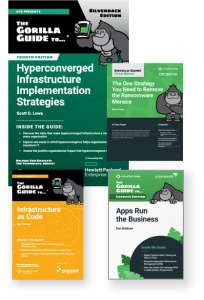 Our emerging Enterprise IT Innovations Learning Series branding option provides an alternative to the playful Gorilla Guide look and feel.
Suitable for executive and decision maker content, this new imprint is growing quickly!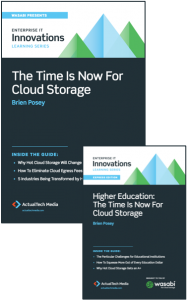 As an available co-branded content option, ActualTech Media's brand can pair with yours to provide trusted 3rd-party assets that can help convince IT buyers skeptical of in-house vendor-provided content.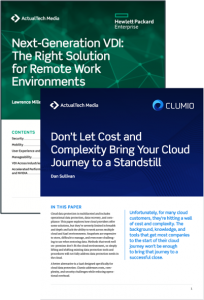 Looking to build something entirely unique? 
Our design team is standing by to create the content asset you're dreaming of!
Let us know the look and feel you're after and we'll make it happen!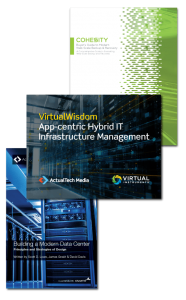 New! Content Subscription Program
ActualTech Media's new Content Subscription Program provides busy IT marketers with a steady stream of trusted, on-message technical content. If you've been struggling to create content internally due to SME constraints or are facing budget challenges, this new program will help.
Program benefits:
A regular content delivery cadence
A low-touch, "done-for-you" production process
Affordable, credit card-friendly monthly payments
Six-month Content Subscription service options combine to form a cohesive customer journey that expertly outlines your story, delivers a consistent cadence of content with easy monthly payments, and culminates in a number of digital assets including:
Tech Briefs
Express eBooks
Standard eBooks
Blog Posts
Videos
Trail Map Infographic Guides
All packages are designed to be low-touch for our clients and feature:
Strategic program planning
Project management
Expert authorship and editing
Stunning layout and design
Each package option includes foundational content in the form of multiple Tech Brief papers that we eventually combine into substantial `hero' assets such as eBooks.
Surround content options are also available as add-ons to ensure that your corporate blogs, social feeds, and other channels maintain a consistent drumbeat of relevant messaging in the marketplace.
Our Content Subscription Program is the solution to acquiring budget-friendly enterprise content at the perfect cadence!
Request Pricing