Expert Content For Enterprise IT Vendors
ActualTech Media's content development team has helped over 100 clients, including Hewlett Packard Enterprise, Nutanix and VMware create winning content assets for use in:
👉 IT Marketing & Nurture Funnels
👉 Content Marketing Programs
👉 Product Launches
👉 Field, Partner & Channel Programs & More
Expertise: With over 60 top enterprise IT subject matter experts on tap, we have the author expertise to understand and communicate your vision effectively.
Choices: We can help you create:
👉 Ebooks (Static and Interactive)
👉 Tech & Executive Brief Papers
👉 Videos (Full Length and Social-Ready)
👉 Infographics & Guides
👉 Blog Posts & More
Process: Our low-touch, battle-tested content production process gets your content done right the first time: on-message and on-time.
Flexible Branding: Your brand can take the lead, or you can leverage one of our recognized, turn-key content labels.
No matter what kind of IT content you need, we bring the track record, expertise, process, and beautiful design to ensure you meet your goals.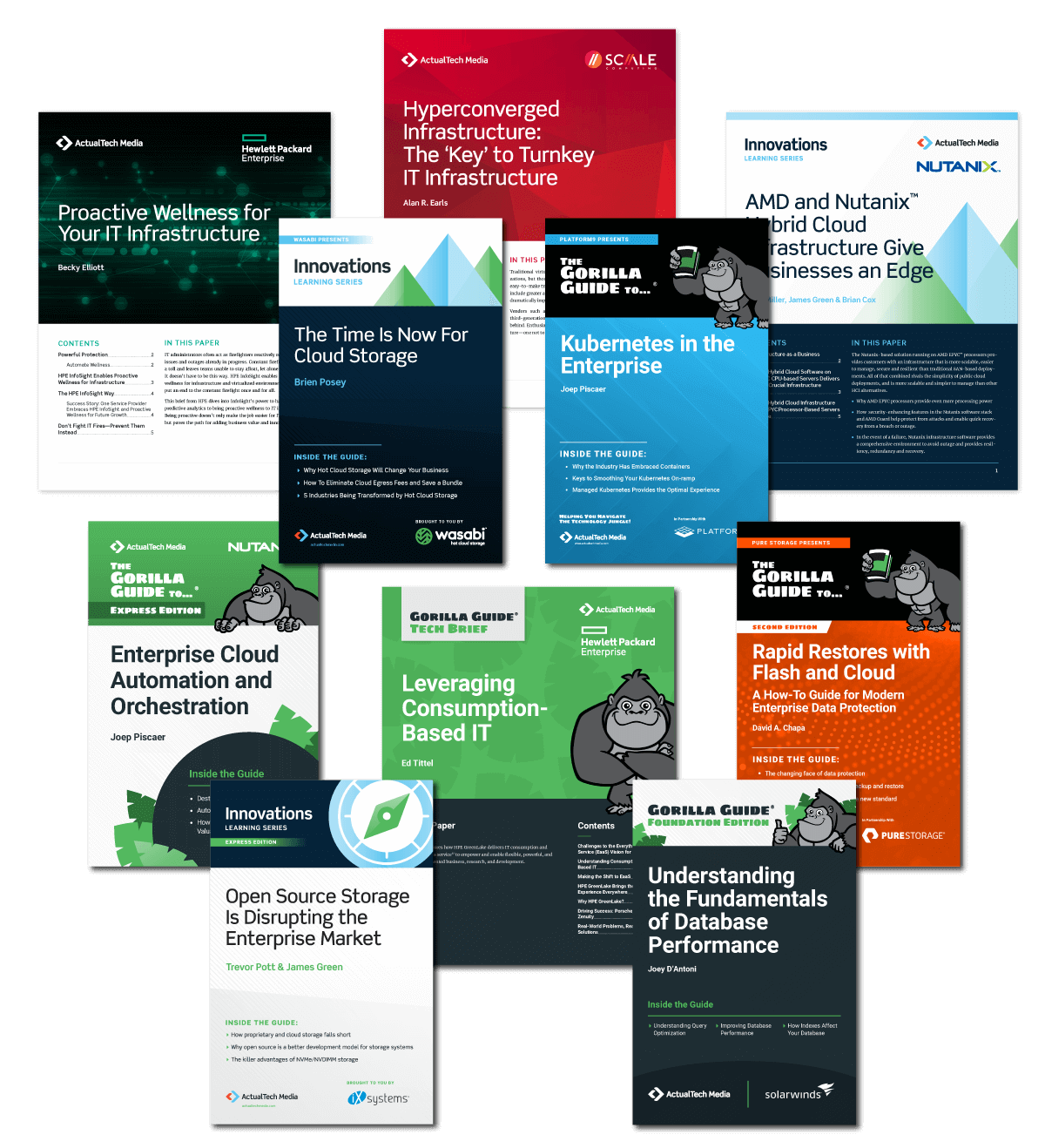 "ActualTech Media truly understands the technology we're trying to educate the market on. They deliver on time, every time, exceeding our expectations. We know they're going to over-deliver."
"The team's commitment to providing the assets by their targeted due date was extremely impressive given the amount of content involved. I will highly recommend using Actual Tech Media in the future should other teams need assistance in developing content!"
TECHNOLOGY NICHES WE COVER
☁️ Cloud (Public, Hybrid, Multi)
⛑ Data Protection (DR, DRaaS +)
🖥 Systems (Virtualization, Containers, Kubernetes)
👥 Data Management (Big Data, AI, Machine Learning)
⚙️ Integrated Systems (HCI, Converged, Composable)
📁 Storage (Flash, Object, Secondary +)
🛡 Security (Cloud, Identity, Ransomware +)
🧑‍💻 End User Computing (VDI, DaaS)
🌐 Networking (Core, Edge, SDN, 5G, IoT +)
EBOOKS & PRINT BOOKS - YOUR BRAND OR OURS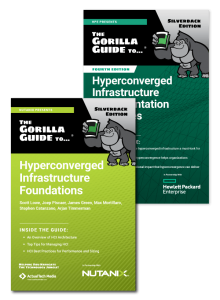 DEluxe 'silverback' editionS
9-chapter, information-packed reference eBooks built to establish thought leadership in established or emerging technologies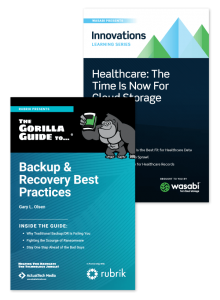 full-length books & Ebooks
6-chapter, story-centric 'hero' assets that give you the mid-range length needed to break down technical topics or approaches into an easy-to-follow narrative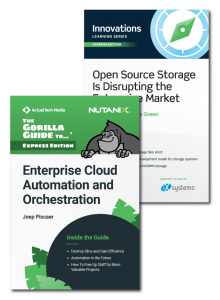 Express eDITIONS
3-chapter eBooks that help you get the word out on a targeted topic or technology area. A perfect 'snackable' asset for content syndication, gated programs, events, sales enablement and more!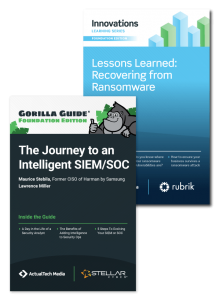 FOUNDATIONS SERIES
The whitepaper alternative! One-chapter starter eBooks perfect for highlighting use cases or bite-sized topic areas
TECH & EXECUTIVE BRIEFS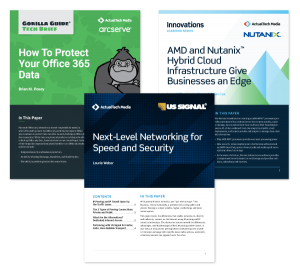 executive & tech briefs
Target a technical or executive audience with a 3 to 5-page, short-form content asset that allows you to provide an introduction and overview of a technical concept or topic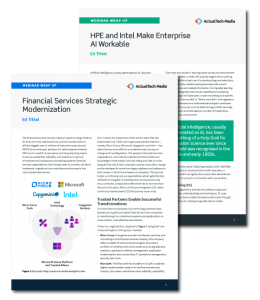 Webinar Wrap-up Papers
Need a follow up asset to use in nurturing webinar prospects? We turn your webinar content into a highly effective takeaway asset that drives home the key points presented during your webinar
Narrative Infographics
TRAIL MAPS
Fun, friendly one-page graphical learning maps that lay out a step-by-step journey to understanding a technology topic and a built-in teaser for a meatier asset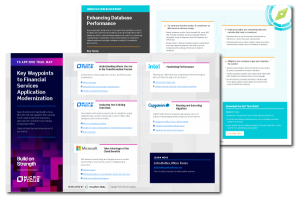 PARTNER, CHANNEL & SOLUTION MAPS
Need a great way to show the complementary roles of the alliance, channel or technology partners in your ecosystem?  These attractive, co-brandable graphical maps lay it out perfectly!
VIDEO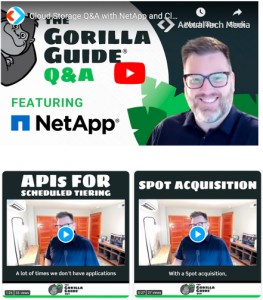 expert Q&A Videos
Engaging video conversations featuring your technical resource or executive.  These fun, highly-watchable videos allow you to cover and promote the answers to the most common questions your prospects have.  As a bonus, we create short social media-friendly snippets that can be shared across social channels for maximum exposure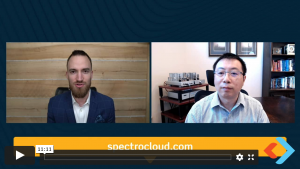 Spotlight videos
Our exclusive Spotlight Series videos highlight unique vendor solutions that IT audiences may not yet be aware of.  Spotlight shoots are held regularly and space can be easily reserved on our booking page
WHY choose ACTUALTECH MEDIA FOR CONTENT?
subject matter Expertise
Over 60 of the top subject matter experts in the IT industry
The best content production team in enterprise IT
Authors, editors, and project managers that 'get it': your technology, terminology, and tone
On-time delivery
Our low-touch, battle-tested content production process gets your content done properly, on-message and on-time
Full visibility into the timeline and process
Complete project management, expert authorship, technical and copy editorial, design, layout services included
THE Extras
Permanent client content licenses and no annual renewal fees
Included ePDF, Kindle and ePub file formats
Translation and localization options in up to 200+ languages
Marketing graphics and launch kits
Content Branding and Imprint Options

Our playful Gorilla Guide series is loved by IT buyers and professionals around the globe.
Readers enjoy our guided technology storytelling, helping them grasp new concepts and technologies quickly and easily.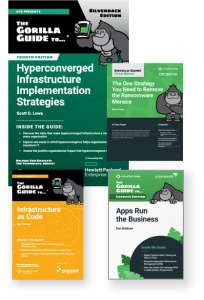 Our emerging Enterprise IT Innovations Learning Series branding option provides an alternative to the playful Gorilla Guide look and feel.
Suitable for executive and decision maker content, this new imprint is growing quickly!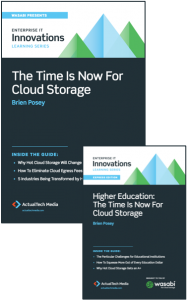 As an available co-branded content option, ActualTech Media's brand can pair with yours to provide trusted 3rd-party assets that can help convince IT buyers skeptical of in-house vendor-provided content.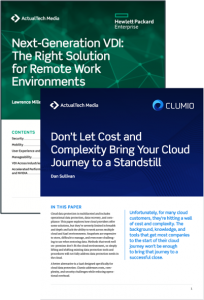 Your Brand in the Lead
Our design team is standing by to create the content asset you're dreaming of!
Let us know the look and feel you're after and we'll make it happen!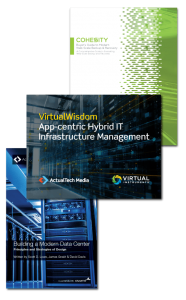 New! Content Subscription Program
ActualTech Media's new Content Subscription Program provides busy IT marketers with a steady stream of trusted, on-message technical content. If you've been struggling to create content internally due to SME constraints or are facing budget challenges, this new program will help.
Program benefits:
A regular content delivery cadence
A low-touch, "done-for-you" production process
Affordable, credit card-friendly monthly payments
Six-month Content Subscription service options combine to form a cohesive customer journey that expertly outlines your story, delivers a consistent cadence of content with easy monthly payments, and culminates in a number of digital assets including:
Tech Briefs
Express eBooks
Standard eBooks
Blog Posts
Videos
Trail Map Infographic Guides
All packages are designed to be low-touch for our clients and feature:
Strategic program planning
Project management
Expert authorship and editing
Stunning layout and design
Each package option includes foundational content in the form of multiple Tech Brief papers that we eventually combine into substantial `hero' assets such as eBooks.
Surround content options are also available as add-ons to ensure that your corporate blogs, social feeds, and other channels maintain a consistent drumbeat of relevant messaging in the marketplace.
Our Content Subscription Program is the solution to acquiring budget-friendly enterprise content at the perfect cadence!
Request Pricing