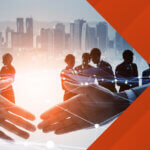 Content Syndication
8 Key Things You Should Look for in a Content Syndication Agreement
Article Summary
Content syndication is a powerful tool for marketers, allowing them to share their content on third-party websites to boost brand awareness. However, the true potential of content syndication lies in its ability to generate leads by exchanging digital assets for viewers' contact details. To maximize the benefits of content syndication, it's crucial to partner with a reliable content syndication provider. The article provides an eight-item checklist to evaluate potential providers. Key considerations include ensuring the provider can reach your target audience, offers advanced filters for precise targeting, can perform desired actions, is authentic, delivers quality and usable leads, pre-cleans data, and offers content creation assistance. By choosing the right content syndication platform, businesses can fill their lead pipeline with high-quality contacts.
Paid content syndication gives you more control over who sees your content, where it is published, and what you receive in return. If you want to make the most out of your investment in a content syndication agreement, you must find a platform that aligns with your goals and audience.
Use these eight criteria for choosing the best B2B content syndication provider that will do the hard work for you, so you can focus on nurturing the quality leads they bring in.
Key Takeaways:
Content syndication providers are responsible for distributing your digital asset and gathering quality leads
Advanced filters are necessary for reaching your target audience while weeding out low-value leads
Ensure your vendor shares your leads in a usable format to save you business hours of unnecessary work
🤫 PS: Looking for pricing on content syndication leads? Get a price list here
What Is Content Syndication?
Content syndication can have several meanings in marketing. Most marketers see it as sharing your content on third-party websites to raise brand awareness. However, that isn't the only way you can use content syndication.
If you only share your content for views, you have no way of reliably measuring your results. However, content syndication for lead generation exchanges your digital asset for the viewer's contact details. This gives you a measurable return you can use for lead nurturing and conversion.
What Is a Content Syndication Provider?
A content syndication provider is a vendor that distributes your digital assets on relevant websites, widgets, or email campaigns. They work behind the scenes to match your content with the right publishers to ensure you get the best quality leads.
After running your campaign, you'll receive a list of leads for your marketing team to nurture until they're sales-ready.
8 Criteria for Evaluating Your Content Syndication Agreement
Not all lead generation content syndication vendors are equal. Use this eight-item checklist to choose the best fit for your content syndication marketing goals.
1. Do They Reach Your Target Audience?
A content syndication network is a collection of publishers your provider works with and where your content can appear. Their network should include publishers that reach your target audience. Otherwise, you won't bring in the leads you need.
To find a content syndication provider that reaches your audience, start by creating a B2B buyer persona that you want to attract with your content. Then, find a vendor that can connect you to that persona.
2. What Filters Do They Offer?
You only want to pay for leads that meet your criteria. Otherwise, you'll lose money on useless contacts. That's why choosing a provider with several filters is essential for targeting the right audience.
For example, at ActualTech Media, we have several filters, including:
Geographics
Industry
Company demographics
Contact job titles
The more specific and extensive the filters, the better quality your leads will be.

You can even run a targeted content syndication campaign using account-based marketing (ABM) strategies if you have the right provider. Over 76% of B2B businesses using ABM saw more return than traditional strategies. These campaigns target a list of specific businesses that match your B2B personas. Quality content syndication providers can run a targeted accounts list for ABM campaigns.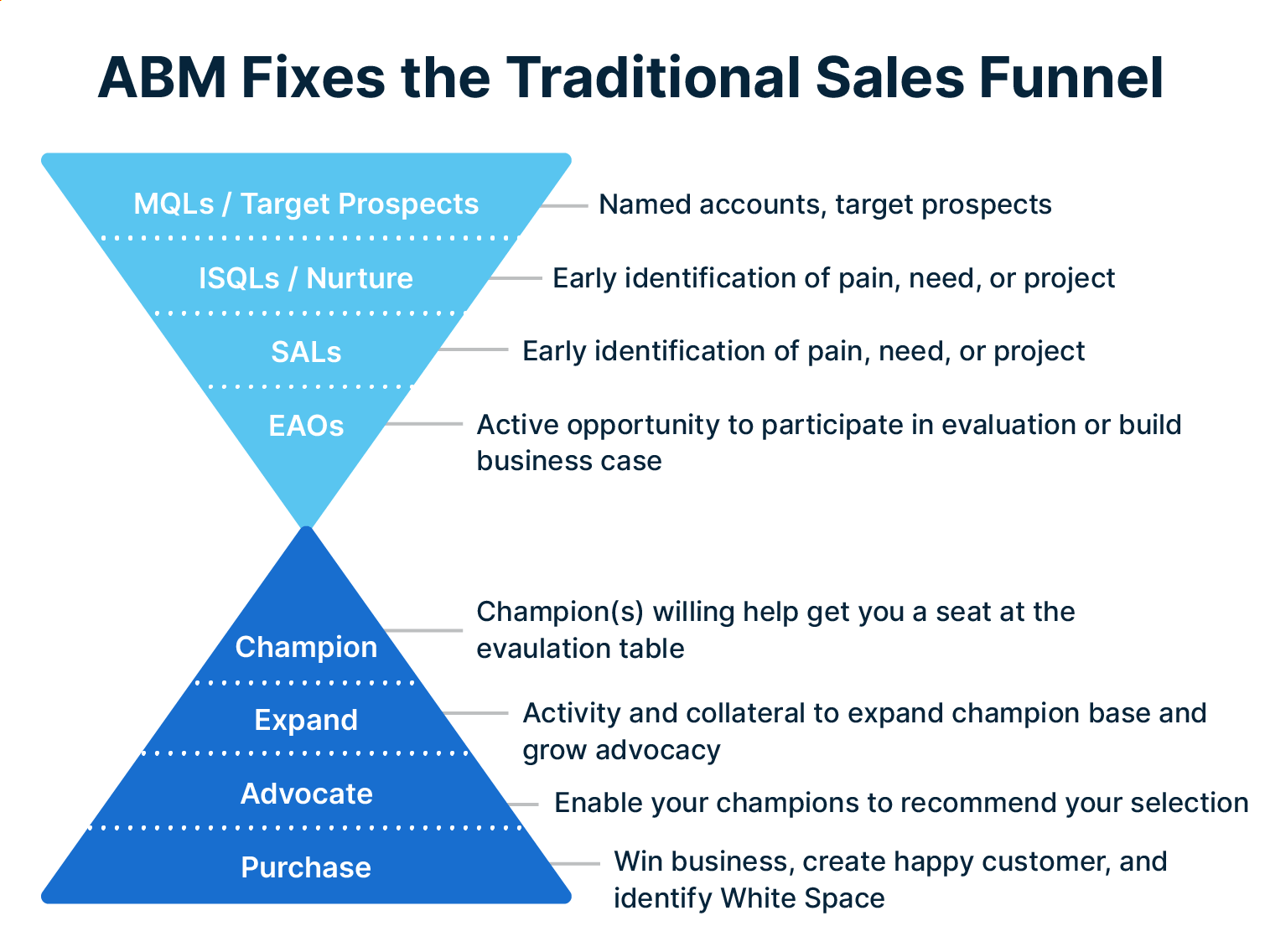 3. Can They Perform Your Desired Actions?
You shouldn't have to change your goals to match a lesser-quality vendor's capabilities. A high-quality provider will have advanced capabilities for running programs at scale that can bring in hundreds or thousands of leads at a time.
They'll also have the capability to syndicate multimedia assets. Written content like e-books and whitepapers are often associated with content syndication. However, you can syndicate other marketing assets like video, which surpassed blog posts as the top-performing content type in 2021.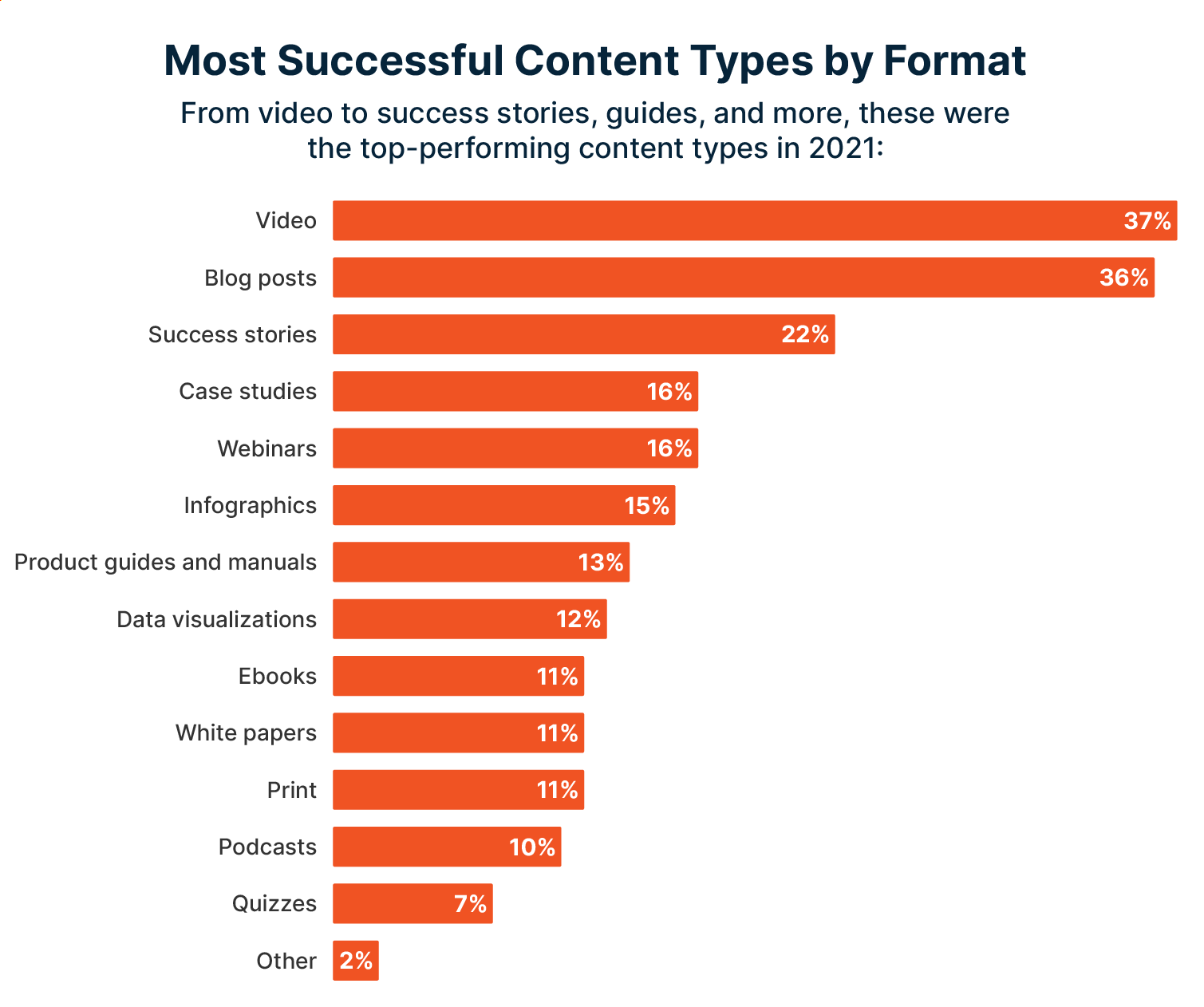 4. Are They Authentic?
Can you trust the provider? Reading online reviews, case studies, and other forms of social proof will show whether the provider has a good reputation.
A trustworthy provider is also crucial for building trust with your leads. About 81% of B2B marketers use content to build trust with potential clients. A provider who uses questionable distribution tactics or shares your content unflatteringly could sabotage those efforts. In addition, your leads are less likely to click on a poorly distributed digital asset, even if your brand is trustworthy.
5. Do They Deliver Quality Leads?
Sales are the most common metric for measuring marketing success. If your sales team can't convert most of the leads you generate through your campaign, you'll lose time and money. This might be because the accounts don't fit your buyer persona or are fake contacts.
Your provider should have systems in place to ensure your traffic is authentic, so that when your marketing team nurtures them, they're more likely to turn into prospective buyers.
For example, a reliable provider will filter out businesses that use Gmail or Yahoo accounts, as that's a major red flag for business spam accounts. They may also offer multi-touch capabilities where a contact only becomes a lead after engaging two or more times with your digital assets.
A provider that considers suppression lists when collecting leads will ensure you receive leads that you can use, and you won't lose those contacts once you compare them to your list of uncontactable leads.
6. Do They Deliver Usable Leads in Specific Formats?
What does the provider do after generating the leads? If they hand you a long list of contact details that your team must format before it's usable, they're giving you unnecessary work.
Instead, choose a platform that formats your leads in a usable spreadsheet. For example, the list should be in a format compatible with your CRM, including specific fields so that it's easy to import once you receive the contacts. You may also need certain fields for compliance or precise language for legal reasons.
7. Has the Data Been Pre-Cleaned?
Data constantly changes as people move positions within a company, switch jobs, or are fired. As a result, sometimes the collected data is outdated before you receive it, making it partially useless.
Instead of paying for outdated data, ask your providers what processes they have in place for pre-cleaning and verifying contacts to ensure it's mostly accurate on the day it is delivered to you.
8. Can They Help with Content Creation?
A content syndication provider can do more than distribute your content. Some can also help you create content or choose which digital asset to syndicate.
For example, ActualTech Media offers Done-for-You-Content that's visually appealing and valuable to your readers. In addition, we work with different formats, from written to video, so that you can optimize your digital asset for each content syndication campaign.
Don't Settle on Your Content Syndication Platform
Never settle for a content syndication platform that only checks a few boxes. Instead, find a vendor that offers end-to-end content syndication features that fill your lead pipeline with quality contacts.
Contact us to learn how we generate quality leads through targeted content syndication.