We Help Technology Vendors Drive Opportunity Pipeline.
Trusted by the Technology Industry's Biggest Vendors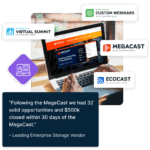 Webinar Lead Generation Programs
ActualTech Media's webinar programs are the "secret weapon" that the world's best tech marketers rely on to generate their sales pipelines.
Our webinar lead generation programs include:

Turnkey webinar hosting and expert moderation
Industry-leading live attendance rates and guaranteed registration leads
One-of-a-kind post-event reporting, recordings, and analytics
Options to jump into our upcoming "hot-topic" multi-vendor webinars
Preferred access to the industry's most experienced webinar execution team
Expert presentation content consulting
With targeted technology audience lead guarantees, white-glove service, and optional pre-scheduled, hot-topic virtual events ready for you to jump into, we help you hit your quarterly webinar lead generation goals with ease.
"I've been really impressed with your audience! The way you run your events helps us identify high-priority MQLs and pursue opportunities more quickly than other providers."
Content Syndication Programs
With the capacity to deliver hundreds of thousands of targeted leads per year at highly affordable CPLs, we've helped more than 50 of our clients generate leads to nurture and convert into sales opportunities.
Our syndication programs feature:
Advanced targeting capability, including geos, job titles, company sizes, and more
Account-Based Marketing (ABM) programs
Multi-touch campaign options for built-in nurturing
Monthly syndication promotional bundle offers
Ability to syndicate written content, videos, or on-demand webinars
Lead reporting and tracking that makes your job a breeze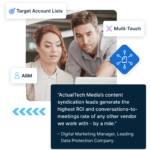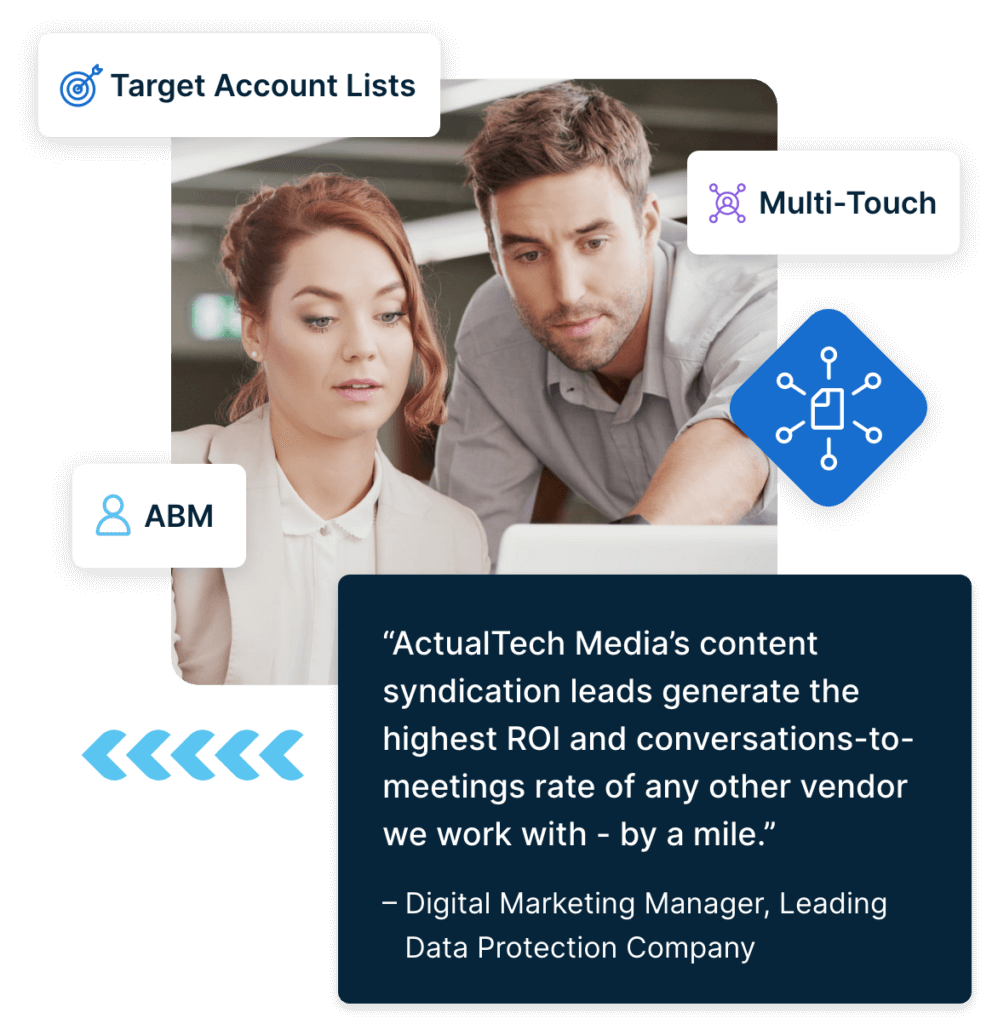 "Of all the lead generation vendors we work with, ActualTech Media programs have the best return on investment."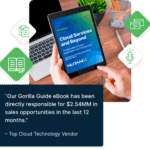 Expert Custom Technology Content
Our genuine subject-matter experts craft the content marketing assets you don't have the time to build in-house.
The custom content we create for you is purpose-built for:
Strategic content plans
Lead generation and nurture funnels
Content marketing programs
Product launches
Field, partner, and channel programs—and more!
"The team's commitment to providing the assets by their targeted due date was extremely impressive given the amount of content involved. Wendy was extremely responsive and helpful in coordinating the back and forth between our teams. I will highly recommend using Actual Tech Media for developing content!"
Technology Niches We Cover
Data Protection
Systems
Cloud
Security
Networking
Storage
Data Management
End-User Computing
Private Cloud
Integrated Systems
Disaster Recovery
Public Cloud
Cloud Security
Big Data
Machine Learning
Hybrid Cloud
Containers
Multi-Cloud
Kubernetes
Messaging Security
Identity Access Management
Network Security
Object Storage
Orchestration Automation & Response
Composable
Intrusion Detection
Hyperconverged
Endpoint Security
Backup & Recovery
Security Awareness Training
Secure Access Service Edge
Secondary Storage
Traditional Storage
SD-WAN
Edge
AI
Flash & NVMe
SDN
SoC
Plus Much More!