Contact
Content syndication for B2B marketers has a high potential for return if you use the right content syndication tools. However, businesses often lose resources on poor-quality syndication tools that don't offer measurable returns or quality leads.
At ActualTech Media we take pride in our high-quality content syndication services and in this blog we'll share the secret to finding the best tools in the business.
Learn what tools you need to perform content syndication and how to find the right tools for your industry and needs.
Key Takeaways
Successful content syndication requires a syndication platform and network
Use tools that are targeted and offer measurable returns
Content syndication for lead generation generates the best returns
🤫 PS: Looking for pricing on content syndication leads? Get a price list here
What Tools Do You Need for Content Syndication?
Content syndication is a marketing strategy for distributing your digital asset to increase your awareness and generate leads. If you want to perform content syndication, you'll need two primary tools.
Content Syndication Platform
Your content syndication platform is the vendor that distributes your content. It's the technology and partnerships required for mass distribution. Depending on the platform you work with, they might introduce your content to new audiences or share it with targeted accounts.
Without a content syndication platform, you cannot perform content syndication at scale. Instead, you would rely on your small network of publishers, which will limit your return. However, content syndication can increase the number of publishers or third-party sites your content appears on. This, in turn, increases your return, whether that return is audience views or leads generated.
Content Syndication Network
A content syndication network is a partnership of sites willing to publish third-party content from vendors. They're specific sites or platforms that have access to the audience you're targeting. You can only access a content syndication network through a content syndication platform. That's why these two tools must work together.
5 Tips for Making the Most of Your Content Syndication Tools
Use this checklist of tips to help you maximize your ROI from content syndication by choosing the best content syndication tools available for content marketing for tech companies.
1. Use Direct Content Syndication Platforms
There are dozens of content syndication platforms available. However, not all platforms perform content syndication in the same way. Most platforms perform a passive content syndication strategy that distributes your content and waits for your leads.
Over 90% of web pages don't see any search traffic. If you're hoping for leads from content syndication by publishing your content on random websites, you might not see results for months. Content syndication using Search Engine Optimization (SEO) strategies, while effective in some cases, relies on your audience finding you instead of you going to your audience.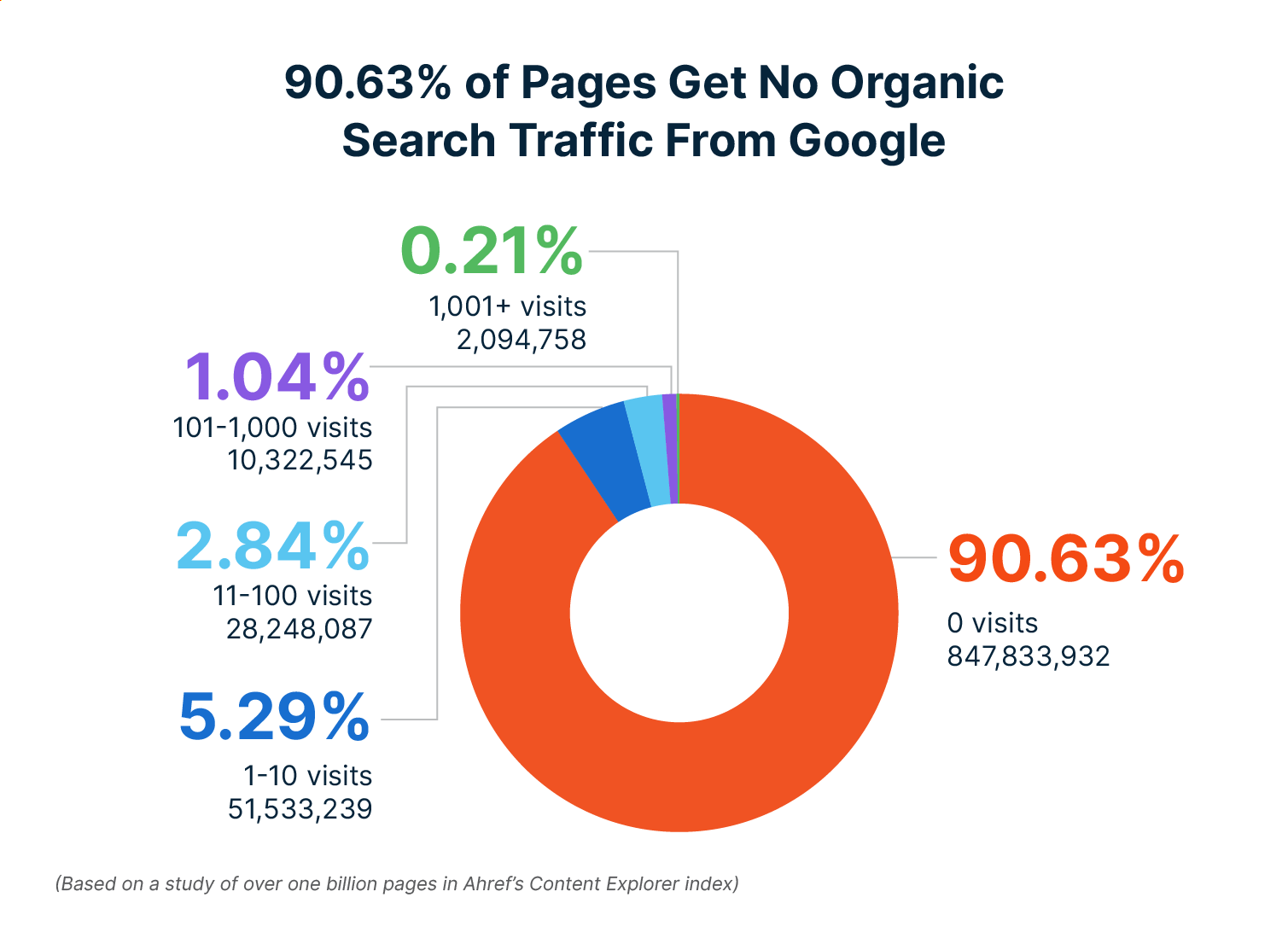 Instead, you can increase the traffic and interaction on your content by choosing a direct content syndication platform. These distributors put your content in front of your target audience to increase your chances of them reading or interacting with the digital asset.
2. Consider Your Content Syndication Tool's Filters
A content syndication platform that promises millions of leads is unreliable because those leads won't always end in a conversion. The key to numbers translating to sales is targeting the right audience rather than targeting a large number of consumers. Content platforms that blast your content on many website widgets have very little control over who actually sees the content.
If you're paying for a specific number of leads, you want those leads to be quality leads. Therefore, before choosing a content syndication tool, ask the vendor what filters they offer. Then consider whether those filters are applicable and will help you reach your target audience.
Quality B2B content syndication vendors should have some of the following filters:
Demographics
Job titles
Company size
Geography or location
3. Find Measurable Content Syndication Solutions
Three-quarters of marketers measure their marketing campaign performance by examining how it influenced their revenue. In addition, 67% use lead generation as their primary metric of success.
Lead generation is one of the most valuable metrics for marketers because it's easy to track. You can also see a direct impact on your revenue by monitoring how many leads turn into conversions for your business. Without a metric for tracking your campaign's performance, you don't know whether your resources have a positive return or whether you're wasting your resources on low-value marketing channels.
Content syndication for lead generation provides measurable results because it isn't just a strategy for increasing awareness. Instead, you also gather your audience's contact information and data to measure your success and focus your budget on the most effective strategies.
The following video explores some of the best strategies for inbound lead generation, including what content performs the best as lead magnets that you can use in content syndication.
4. Look for Content Creation Solutions
The first step of content syndication is creating engaging and valuable content that your audience will want to interact with.
You're more likely to create high-converting content when you invest in a content syndication platform that offers content creation tools. The experts who perform content syndication understand the industry and know what assets get the best results.
For example, at ActualTech Media, we see the most engagement on whitepapers, technical briefs, and videos. Some other content forms we can help you create include:
E-books
Infographics and guides
Tech brief papers
Videos
Blogs
Technical comic books
If you already have successful digital assets, you can ask ActualTech Media to choose the best option for each campaign to get the results you want to see.
Here's an example of how your chosen digital asset may appear to your audience who download the content in exchange for their information.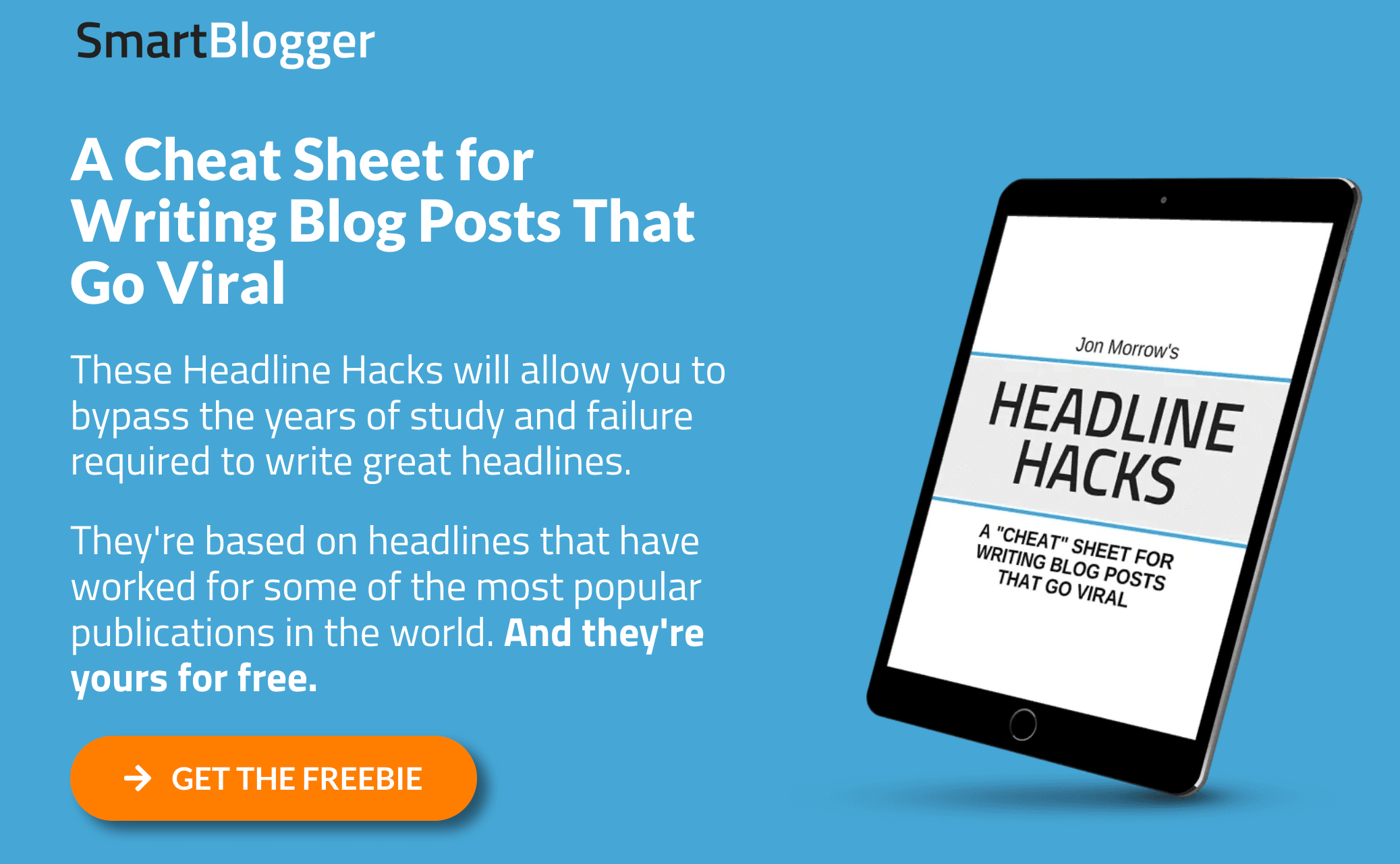 Image from SmartBlogger
5. Request a Specific Format for Your Results
After investing in a content syndication platform, you'll want usable leads. If your content syndication platform sends you back a list of disorganized or unusable leads, you won't be able to convert those leads into customers.
A quality content syndication service will provide a spreadsheet of leads that are cleaned up and formatted to make importing a breeze. When you receive the list, you should be able to import it directly into your CRM database, where your marketing team can then use that information to nurture the leads.
Start Using Content Syndication for Lead Generation
At ActualTech Media, we use the latest content syndication tools in the industry to ensure your content is targeted and goes directly to your audience. Use our scalable services to get measurable results through quality leads ready for nurturing.
Contact us to learn more about our content syndication and the tools we use.