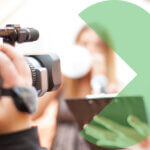 Video
How To Make a Hit YouTube Video: Start with Research and Development!
Article Summary
In the third installment of a series on SEO for YouTube videos, Ainsley Muller of ActualTech Media delves into the art of creating impactful YouTube content. The article emphasizes the importance of research and development before video production. To craft content that resonates, marketers must ask pertinent questions about their target audience, the type of content they consume, and the keywords that yield video results in search engines. Effective video strategies involve researching video titles and content, understanding the difference between sales funnels and pipelines, and leveraging SEO expertise. The piece also offers practical tips for shooting cost-effective videos, highlighting that a high-quality production doesn't necessarily require a hefty budget. From using smartphones to affordable studio equipment, there are various ways to achieve professional results. The article concludes by stressing the significance of a well-thought-out video content strategy in tech marketing.
Welcome To Part III of This 9-Part Article Series on Fundamentals of SEO for YouTube Videos
In our last article in this series, we discussed the benefits of using YouTube as the medium of choice to distribute your video content. This article is going to take a deeper dive into how to determine what video content you should be creating, and some tips on how to do so.
Experienced Tech Marketers know that before embarking on a video content marketing journey, it's essential to conduct an effective ideation process first—research and development that answers questions specific to your video content strategy. Questions such as: What type of video content will speak to my audience? Who is my audience? What video content is my audience already consuming? And, what keywords and search terms already deliver video options in the search engine results pages (SERPs)?
Key Takeaways
Tips on how to research and evaluate the video content that's right for your tech audience
How to set up your team to deliver a fast-moving, high-impact video content strategy
How to balance your video content publishing cadence goals with the budget available
🤫 PS: Looking for pricing on custom video content for Tech? Get a price list here
Get Started by Researching Video Titles and Content
The Strategy - Identify video content, titles, and optimization strategies before embarking on video creation. Tips to setting up and shooting effective video with a budget in mind.
Why It Works - Knowing what video content will have the greatest impact as quickly as possible will mean the greatest exposure and the fastest results.
How To Do It - Follow suggested research methods below to identify video content and titles before shooting pointless video. Leverage Video Tips to shoot better video faster.
Effect - Effective video will deliver measurable improvement in Click Through Rate (CTR) on SERPs, as well as increased viewership, conversions from new sources, and being indexed for new keyword searches in SERPs—meaning broadened reach.
Tips for Ideating Video Content and Titles
Let's talk about ideation. As this is a Search Engine Optimization (SEO) process, some proficiency in this area goes a long way. If you have an SEO team, leverage their knowledge and research. They'll no doubt be able to help steer your video content strategy in the right direction, or even know what targeted search terms include video already. If you don't have an SEO team, consider consulting with an SEO expert first. Like all marketing efforts, your video content strategy doesn't reside in a silo. It should really go hand-in-hand with your other tech content marketing efforts.
First, identify video titles and content gaps. Here are four suggested methods for crafting video titles that will get your videos featured in SERPs faster:
Method 1:

Answering frequently asked questions is a great place to start. Ask your team, especially those that are client-facing as part of their regular job function, for a list of questions they regularly receive from current and potential clients. Another option is to identify keywords that deliver videos in the SERPs using a tool like SEMrush or Ubersuggest.

Method 2:

Try searching competitor videos on Google using one of these search parameters: "[insert competitor brand name or terms] video", or: "site:www.competitorurl.com video" and identify pages that contain videos. In most cases the terms your competition are targeting will be right within the URL or page title. Alternatively, you can identify the terms search engines

think

they're targeting by placing the URL into the keyword planning tool in Google Ads, or using some other paid tool such as Ranks.nl to identify the target keywords on these pages.

Method 3:

Many keyword research tools include the ability to identify search terms that already include video. These include: Moz.org (these keywords are identified with a camera icon beside the search term) SEMrush, Ahrefs, Ubersuggest and thers.

Method 4:

Conduct a video keyword research process. If all these suggestions have you thinking: "Who has time for this?" then perhaps hiring a keyword research service may be the answer. A fresh perspective from an outside source can often be enough to spark your teams' creativity and these services will often uncover opportunities your team may have previously overlooked.
These four methods will help identify keyword target opportunities for videos to create. The next step in the ideation phase is to craft video titles that answer the questions these search terms raise. This can be done by simply adding: "What," "When," "Who," "How," and "Where" to the keywords identified, and then seek to answer that question with your video title.

Tips for Shooting Cost-Effective Video
One of the most common objections to creating video content is the perceived cost associated. If this is the challenge you face, here are two suggestions for how to get buy-in:
Competitive advantage: Getting ahead of your competitors video strategy makes you competitive in the same space for search and may even give you a leg up on the competition.
The value of thought leadership: People prefer watching a video over reading a page. Having well-thought-out videos that answer common questions for your target audience, lends credence and value to your brand, and positions you as an authority on the subject.
It costs less than you think: See the section below for tips on how to create cost-effective videos, as well as some hard numbers you can use to build your video content strategy budget from.
Tips for Creating Cost-Effective Videos
It's 2022! You likely have a very effective camera in your pocket on your cellphone. If you want to go a little more high-tech, a fully functioning video studio is not as expensive as you may think. The availability and access to affordable studio equipment was accelerated during the COVID-19 pandemic, and now you get to benefit from it. If you're building a shopping list, here are a few of the things you'll need:
A full HD/4K camera - $500-$1,500 (Pro tip: your phone probably has a 4K-capable camera)
Studio Lights - $150-$1,000 (Pro tip: USB-powered ring lights are a cost-effective option)
Studio Tripod - $150-$350 (Pro tip: match your tripod to your camera option)
Backdrop - $100 (Pro tip: your big screen TV probably works, too)
Lapel Microphone - $600 (Pro tip: a quality microphone is the best way to increase production value)
Total Setup Cost $1,400-$3,600
In addition, you'll need a computer for rendering video (the higher the processing power, the faster the rendering) and video-editing software. We recommend an Adobe Creative Cloud subscription that includes Adobe Premiere Pro, but there are many other options available also.
Tips for Shooting Great Video
Tips for shooting an interview-style video:
Have your questions prepared ahead of time.
Let your interview subject mentally prepare answers, but avoid rehearsing them word-for word, a more natural approach is always better.
Determine publishing cadence ahead of time by building a content calendar for video. You'll likely be interviewing a Subject Matter Expert (SME). As most SMEs are very busy, they'll usually appreciate getting three to six months worth of videos "in the can" at one time.
Have your SME answer questions one at a time speaking directly to the interviewer (usually positioned just off camera to the right or left), not the camera. This helps the answers appear more natural, less rehearsed, and the interviewer can give silent direction ("chin up," "smile," and so forth).
Avoid the use of a teleprompter if at all possible. It takes an incredibly skilled presenter to make a teleprompted video look natural.
Be sure to do sound, light, and other checks ahead of time using a test subject, not the SME. Your SME will appreciate your preparedness, and can spend more time getting valuable video done, instead of troubleshooting unexpected issues.
The ideal length for answering common questions by video is to keep them between one and four minutes long.
A professional-looking video introduction and conclusion clip, adds tremendous production value to your videos. Consider purchasing "pre-packaged" clips, also known as a "logo sting" from VideoHive or your favorite video reselling service.
Tips for Shooting a Product Video:
Avoid including any humans or faces in the shots (greatly slows down the editing process).
If including a voice over, do so in postproduction, this will help with the timing.
Script the voiceover, to ensure you have appropriate shots to match the voiceover.
Product comparisons are common searches, comparing the features of products makes for great video content.
Keep product videos between one and four minutes long.
Close the video with a graphic of bullet-pointed features/benefits of the product.
Consider purchasing "pre-packaged" introduction to your video, also known as a "logo sting" from VideoHive.
Contact ActualTech Media today to learn more about developing a video content marketing strategy for your tech business. 
In our next article in this series, we'll discuss: New Video SEO Tips: How To Optimize Your Videos for Maximum Views