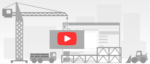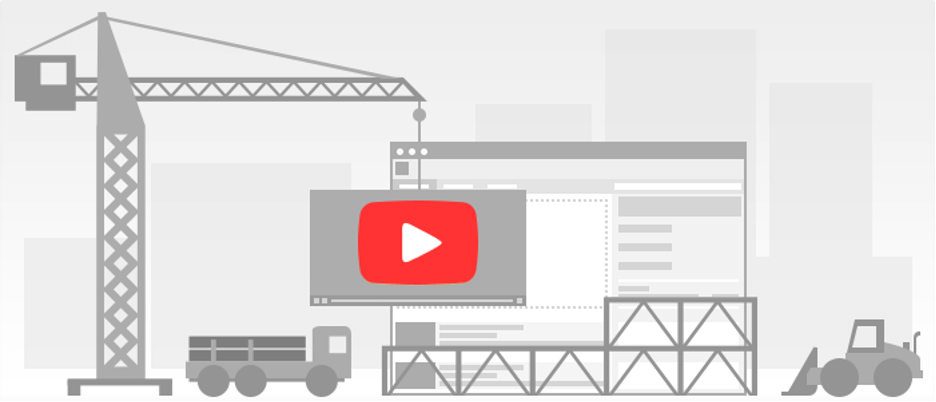 Video
How To Optimize Your YouTube Channel for SEO and Marketing Success
Article Summary
In this article on optimizing YouTube channels for SEO and marketing success, the emphasis is on the significance of various elements of a YouTube channel. The channel name plays a pivotal role in SEO, and it's crucial to select a name that genuinely mirrors the channel's content. This aids in search engine visibility and connects the brand to a broader range of search terms. The article also underscores the importance of a well-crafted, keyword-rich channel description, which appears below video thumbnails. Channel icons, often overlooked, can be optimized to enhance online identity and promote the channel. Channel art, a visual representation of the brand, should be consistent, compelling, and representative of the channel's persona. Other vital aspects include creating an engaging channel trailer, using descriptive playlists, and understanding the display differences for subscribed and unsubscribed viewers. The article concludes by highlighting common mistakes to avoid, emphasizing concise videos, strategic keyword use, and audience research.
In this article series about SEO for YouTube videos, we've looked at the value of video; how YouTube can help you succeed at SEO; how research and development help when ideating your YouTube video ideas; and we discussed tips to optimize your videos to ensure it gets the most views possible. In this article we'll discuss nine ways to optimize your YouTube channel for SEO and marketing success.
9 Ways to Optimize Your YouTube Channel
Key Takeaways:
Why and how to choose a channel name carefully
How to brand all the elements of a YouTube channel page
How to optimize channel icons and art
How and why to optimize a YouTube channel
🤫 PS: Looking for pricing on custom Tech video content? Get a price list here
1. The Importance of Your YouTube Channel Name
Your YouTube channel name is one of the most important factors when it comes to SEO and marketing success. It's important that you choose a name that accurately reflects your channel and its content.
Choosing a good YouTube channel name is essential for two reasons. First, it helps search engines find your videos more easily when people search for related topics and connect your brand to a wider set of search terms. Second, it helps people who are looking to view your content know where to find it. A bonus third reason: The easier your content is to find, the more likely you are to have others link to it. A good name will also reflect the tone and style of your video content, which can help promote engagement with viewers.
There are many resources available online that can help you choose a suitable title or keyword phrase for your channel. Use these resources wisely so that you hit the right target audience with the right message.
2. Optimize Your YouTube Channel Description
Your YouTube channel description is a brief summary of your channel that appears below the video thumbnails. It's important to make sure your description is well-written and keyword-rich so you can rank higher in search results for relevant search terms.
Pay particular attention to the first few sentences of your description as these are the most likely to be read. Consider including your upload schedule (frequency or cadence).
A great example of a YouTube channel description is from VICE: "VICE specializes in exploring uncomfortable truths and going to places we don't belong. Now, thanks to YouTube, we have compressed two decades of our unique immersive approach to these subjects into delicious bite-size morsels. Herein you will find people talking frankly about their hatred and love for various things, general heresy, the only travel and news documentaries you'll want to watch, tons of exclusive new stuff, and probably a lot of cats. You're welcome."
3. Optimize Your YouTube Channel Icon
A frequently overlooked step in optimizing a YouTube channel is the channel icon. It, too, can be optimized.
Your YouTube channel icon is a small graphic that appears on the left side of your video player when people view it. It's an important part of your online identity, and you can use it to promote your channel and attract viewers. You can also use it to improve search engine visibility and ranking, which will help you reach more people with your content.
To optimize your YouTube channel icon, you need to make sure that it's properly designed and formatted. You should also choose keywords that are relevant to the topics you cover, and include them in the title, description, tags (if applicable), and logo (if applicable). But use text sparingly as it can be hard to read in lower resolutions.
4. Optimize Your YouTube Channel Art
Your YouTube channel may be the first (or only) way an individual interacts with your brand. Keeping your brand consistent, while carefully considering each opportunity to brand your YouTube channel, will help set you up as the authority on the subject and also give you the unique opportunity to humanize your brand.
Create customized, visually compelling channel art. Use the channel art tool to choose how the image appears on desktop, mobile, and TV. Remember, busy images don't scale well so try to keep the image simple, yet representative of your brand. Channel art should reflect your channel's personality. Make the audience feel like they're connecting with a person or character and not just a brand. Add website and social media links to the About tab. These links can also be exposed on your home tab and help tie your YouTube presence to the rest of your online brand.
5. Create and Optimize a Channel Trailer
A channel trailer is a short video that introduces your YouTube channel and explains what you'll be watching. It's a great way to introduce new viewers to your content, and it can help promote your videos in search results.
A good channel trailer will explain what you'll be watching on your channel, highlight the best moments from your past videos, and show off the quality of your content. It should be professionally made (with graphics and sound effects), entertaining, and relevant to the topic of your videos. Channel trailers can also help promote your channels in search results. Be sure to update it regularly with new content.
6. Use Descriptive Playlists
A descriptive playlist is a type of playlist that includes titles that accurately describe the content inside it. This helps improve the visibility and ranking of your videos on YouTube, as well as increase the click-through rate (CTR) and leads from search results.
Descriptive playlists are a great way to help optimize your videos for SEO and marketing success. By including accurate titles in your descriptions, you can help improve the visibility and ranking of your videos on YouTube. In addition, descriptive playlists can also help boost conversion rates by attracting more viewers who are looking for information about the specific topic or video you've included.
7. Optimize for Subscribed and Unsubscribed View
Your YouTube channel will display differently depending on whether a visitor has previously subscribed to your content or if they're unsubscribed.
Subscribed View
Subscribed viewers see personalized recommendations of "What to Watch Next," based on their viewing history. In the default view, subscribers will see videos they haven't previously viewed.
Promoting a video with InVideo Programming will push that video to be the first "What to Watch Next" video for viewers who haven't seen it yet. If you have an event tha'is currently live streaming, this will be displayed in "What to Watch Next."
Unsubscribed View
Unsubscribed viewers will see your channel trailer first. Enable the channel trailer view and upload a channel trailer. The video will autoplay, so this is your opportunity to let new visitors know what your channel is all about. Keep your trailer short. You should be able to pitch your channel to a new viewer quickly.
Show, don't tell. If you're a comedy channel, make a funny promotional video. If you're an extreme sports channel, incorporate a trick into your video. Your channel trailer is your elevator pitch to potential subscribers: How can you convince first-time viewers to subscribe?
Ask viewers to subscribe. Your trailer will also automatically have an end card when the video finishes, giving the audience an easy way to subscribe. Select a trailer video that's viewable by anyone who can visit your channel page (i.e. not geo blocked or age gated). If a viewer is unable to watch your trailer then the module won't appear and they'll only see your sections.
Pro Tip: Optimize your unsubscribed view page to gain subscriptions. Optimize your subscribed view page to get your content shared.

8. Optimize the Different Sections of Your YouTube Channel
Your YouTube channel is divided into different sections. In order to optimize each section it's important to understand what the sections are, how they function, and what their intent is.
The Videos Section
Video sections will push viewers into a playlist watch page that will autoplay videos for a lean-back experience. Video sections can be comprised of your own videos or videos curated from other channels. Advanced playlist features such as in- and out-points will remain in place when a playlist is used as a section on the channel page.
The Playlist Sections
A playlist is a section of a YouTube channel that allows users to add, delete, and play videos in sequence. Playlists are an important part of any YouTube channel because they allow viewers to easily access and watch videos in a specific order. By default, all new YouTube channels are created with a single playlist called "New Videos."
A good way to use playlists on your channel is to create separate playlists for different topics or types of videos. For example, you might create a "Tech Tips" playlist, a "FAQ" playlist, and so on. This way, viewers can easily find the type of video they're looking for without having to search through the entire channel. Sections can also be composed of multiple playlists.
The Channel Sections
You can promote other YouTube channels through the channel sections on your YouTube channel. Use this functionality to promote channels within your own network or be a tastemaker by promoting other content your viewers will love.
The Community Section
The community section is a great place to start when optimizing your YouTube channel. This section contains all of the videos that are submitted by viewers and subscribers, The more engagement your videos have, the more likely people are to see them in search results and click on them. Plus, any videos that have been flagged for review or moderation will be highlighted here so you can take action quickly.
By optimizing your community section, you'll increase the visibility of your content and help build relationships with viewers and subscribers.
Featured Channels
A featured channel is a YouTube channel that has been selected by the YouTube team to be featured on the front page. Featured channels have a green background and golden icon, and are usually more popular than other channels. They receive more views, comments, likes, and shares than ordinary channels.
A featured channel's content is typically chosen for its appeal to a wider audience—meaning it may include videos about topics that aren't related to a specific niche. When you're creating new videos, aim to be as diverse as possible so that your channel can be featured in any category or genre.
The goal of being featured on the front page is not to make money—it's simply meant to showcase great content from talented YouTubers who deserve recognition. You can also choose to feature another channel on your channel, which engages your community and makes reciprocation more likely.
Related Channels
When a user clicks on a link in your video, YouTube will generate a list of related channels that the user might be interested in. This can include channels that are similar to the topic you're discussing, channels with similar demographics, or channels with similar video content.
If you're trying to promote a video about dogs and someone clicks on your link for "cats," YouTube will also populate the "cats" channel as one of the related channels. This way, if your audience is interested in cats, they'll also see videos about dogs that you've created and shared on YouTube.
Related channels are an important part of YouTube's search engine optimization (SEO) strategy because they can help increase your video's reach and visibility by exposing it to new audiences. By optimizing your videos for related keywords and including relevant links in captions and descriptions, you can make sure that your videos are found when people search for specific topics or keywords.
9. Know the Common Mistakes When Optimizing YouTube Channels
The most common mistakes people make when optimizing their YouTube channels include not optimizing their channel at all. Missing a vital opportunity to reach a new audience and interact with potentially billions of people. Here are six more:
Making videos too long. It's important to keep your videos concise and to the point, without going into unnecessary detail or spending too much time on irrelevant footage.
Focusing on visuals over content. While visuals can be an important part of a video's appeal, they shouldn't take precedence over the message you're trying to communicate.
Not using keywords strategically. When organizing your footage and planning out your script, make sure to include relevant keywords throughout in an effort to improve search engine results pages (SERPS).
Not using social media links on your YouTube channel.
Ignoring copyright infringement. It's important to be aware of copyright infringement issues and make sure that you're not violating any rights while filming your videos.
Focusing on the wrong audience.
How Can You Avoid Making These Mistakes?
When optimizing your YouTube channel, avoid these common pitfalls by doing these six things:
Make shorter videos: This way, viewers will have enough information to understand the main points of your video and will be more likely to watch all the way through it.
Pay attention to your video content: If your video is full of flashy graphics but doesn't provide any useful information, it likely won't be well-received by viewers.
Including keywords in your channel descriptions will help ensure that potential viewers find your video when they're looking for something specific related to those terms.
Including links to your YouTube channel in your tweets, Facebook posts, and other online profiles can help boost traffic to your channel and increase engagement from viewers, and include links to these social profiles on your YouTube channel.
Do not ignore copyright infringement. Just don't do it. Ask yourself: Do I have the right (morally, ethically, and legally) to share this information or embed it in my videos and channel?
Do your audience research before creating any content, and that includes your YouTube channel art, icon, descriptions, etc.
Custom Videos Are a Great Way To Create Content for Your Tech Audience
According to Marketing Profs: 61% of marketers aren't leveraging video in their marketing strategies and video still has "much room to grow." So, make 2022 the year you get started on your video content strategy. Need help creating one? ActualTech Media's complete content marketing services are here to help.
Contact ActualTech Media today to learn more about developing a video content marketing strategy for your tech business. 
In our next article in this series, we'll discuss: Beyond the Persona: How To Reach All YouTube Audiences