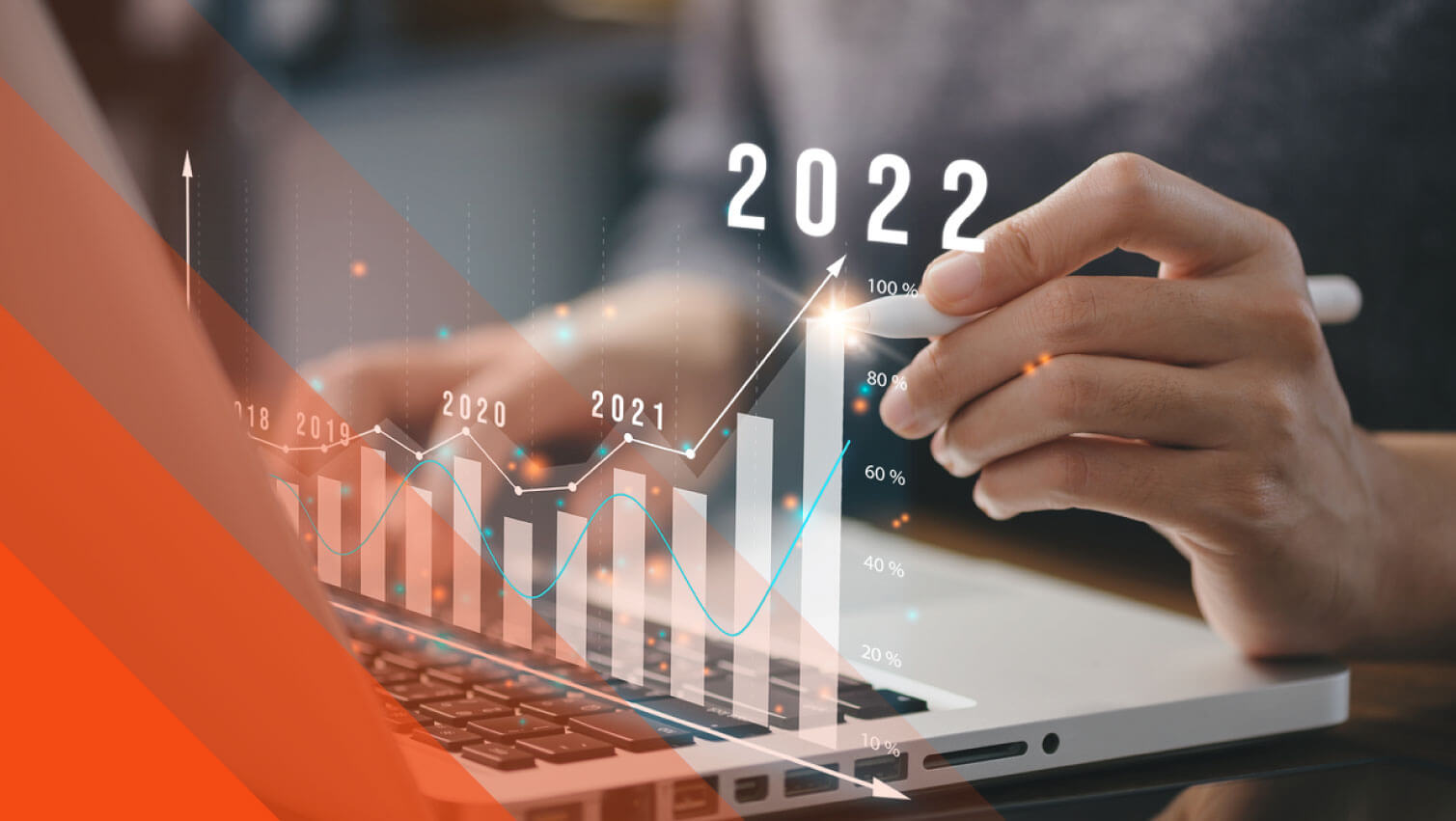 Content Syndication
B2B Content Syndication: What Is It? Why Do It? What Works in 2023?
B2B content syndication is set to play a crucial role in effective marketing strategies in 2023 and beyond. According to marketers, generating quality leads with content ranks first among today's marketing challenges—not just for the immediate future, but also looking ahead into 2023.
As many marketers struggle to produce demand for their content, identifying the right, high-value channels and services has become increasingly important to marketing return on investment (ROI) and conversions. This guide explains B2B content syndication and how it can drive quality lead generation in B2B content marketing.
Key Takeaways:
B2B content syndication is republishing high-performing content through third-party channels and platforms
B2B marketers use content syndication to generate high-quality, closer-to-purchase leads and maximize content ROI
Dedicated content syndication networks can provide effective and specialized service features such as lead filtering, multi-touch campaigns, and on-demand scalability
What Is B2B Content Syndication?
B2B content syndication refers to distributing a business's content through third-party channels and platforms to connect with niche audiences for quality lead generation.
As potential clients represent account-level relationships, B2B content syndication focuses more on high-quality lead generation and improved content ROI than simply reaching out to broader, untargeted audiences. As B2B client preferences shift more toward remote, digital engagement than traditional face-to-face meetings, content syndication to potential targeted clients becomes increasingly integral to effective B2B marketing.
Types of Content for B2B Content Syndication
Content suitable for syndication includes a wide variety of formats and media. Based on 2021 data, the most effective B2B lead generation content types are: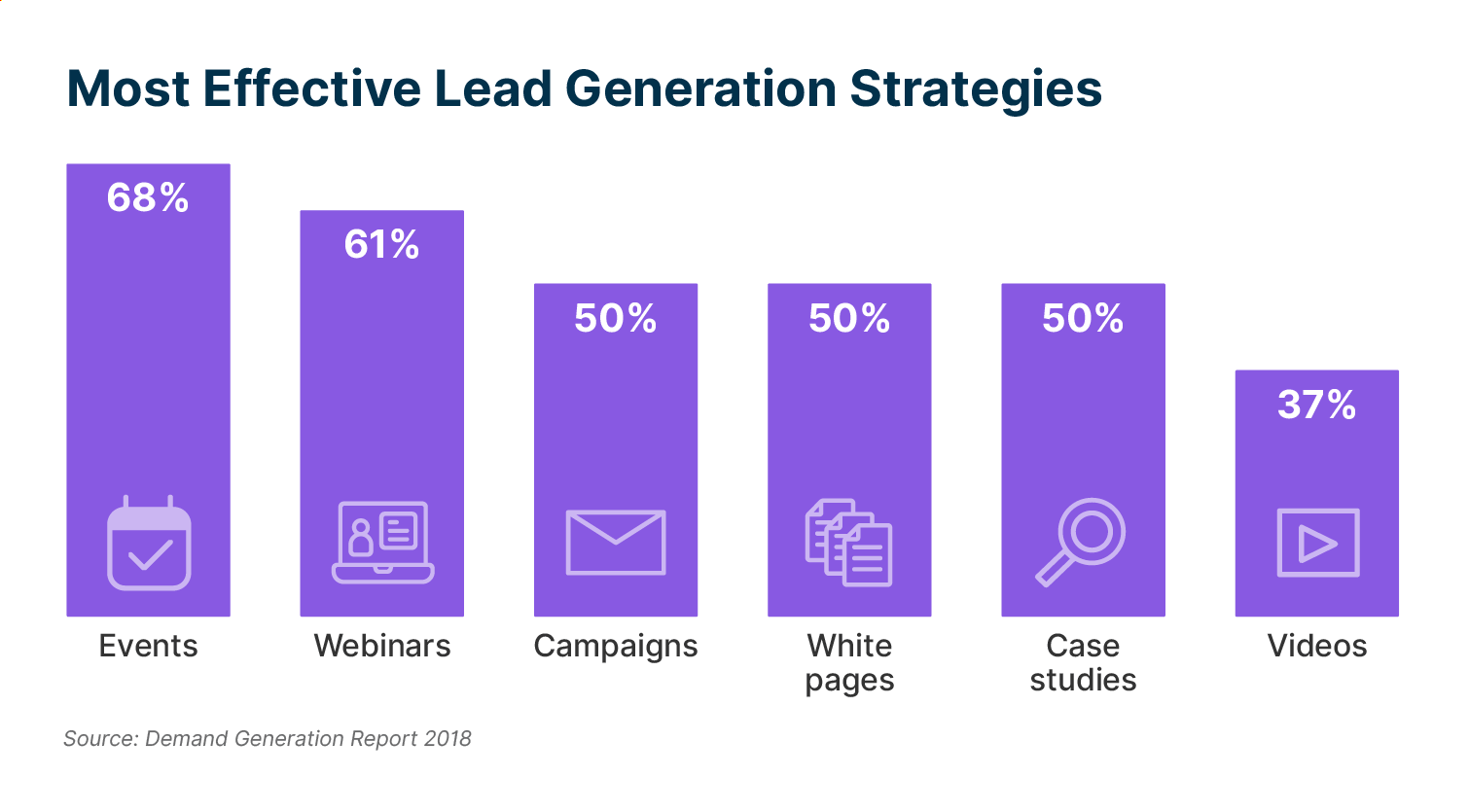 Events–68%
Webinars–61%
Campaigns–50%
Whitepapers–50%
Case studies–50%
Videos–37%
Other useful formats include:
E-books
Survey reports
Infographics
Podcasts
Why Use B2B Content Syndication?
Businesses syndicate B2B content to accomplish different marketing goals.
Access Targeted Audiences: Content syndication through the right services is an effective solution for businesses that need to reach select audiences—potential clients known to be highly motivated and in the market for specific products and services.
Generate Leads: Syndicating content through services with access to target audiences allows businesses to elicit responses, such as requesting content by email or account creation, that generate leads for sales teams to close through follow-up contact and outreach campaigns.
Raise Content ROI: When businesses publish only through their sites and channels, they limit the content's potential ROI. Through content syndication, businesses can strategically republish their best-performing content in multiple locations, greatly extending their lifetime ROI.
Why Should Businesses Incorporate Content Syndication into B2B Marketing Strategies?
The average B2B buyer consumes 13 pieces of content before purchasing. Creating high-quality, information-rich B2B content—such as whitepapers authored by industry experts, and engaging multimedia webinars—involves significant upfront investment. Accessing targeted audiences beyond your organization's reach through specialized syndication networks extends the lifetime value of your best content and returns quality, vetted leads.
Marketers often struggle to generate high-quality leads and connect their outlays to quantifiable bottom-line returns. Metrics based on impressions such as clicks, downloads, and other digital interactions don't reliably indicate a corresponding quantity of new clients or purchases. However, lead generation delivers at the bottom line, with 53% of marketers reporting that more than half their budgets go to lead generation and 58% confirming that lead generation spending will increase in the coming year.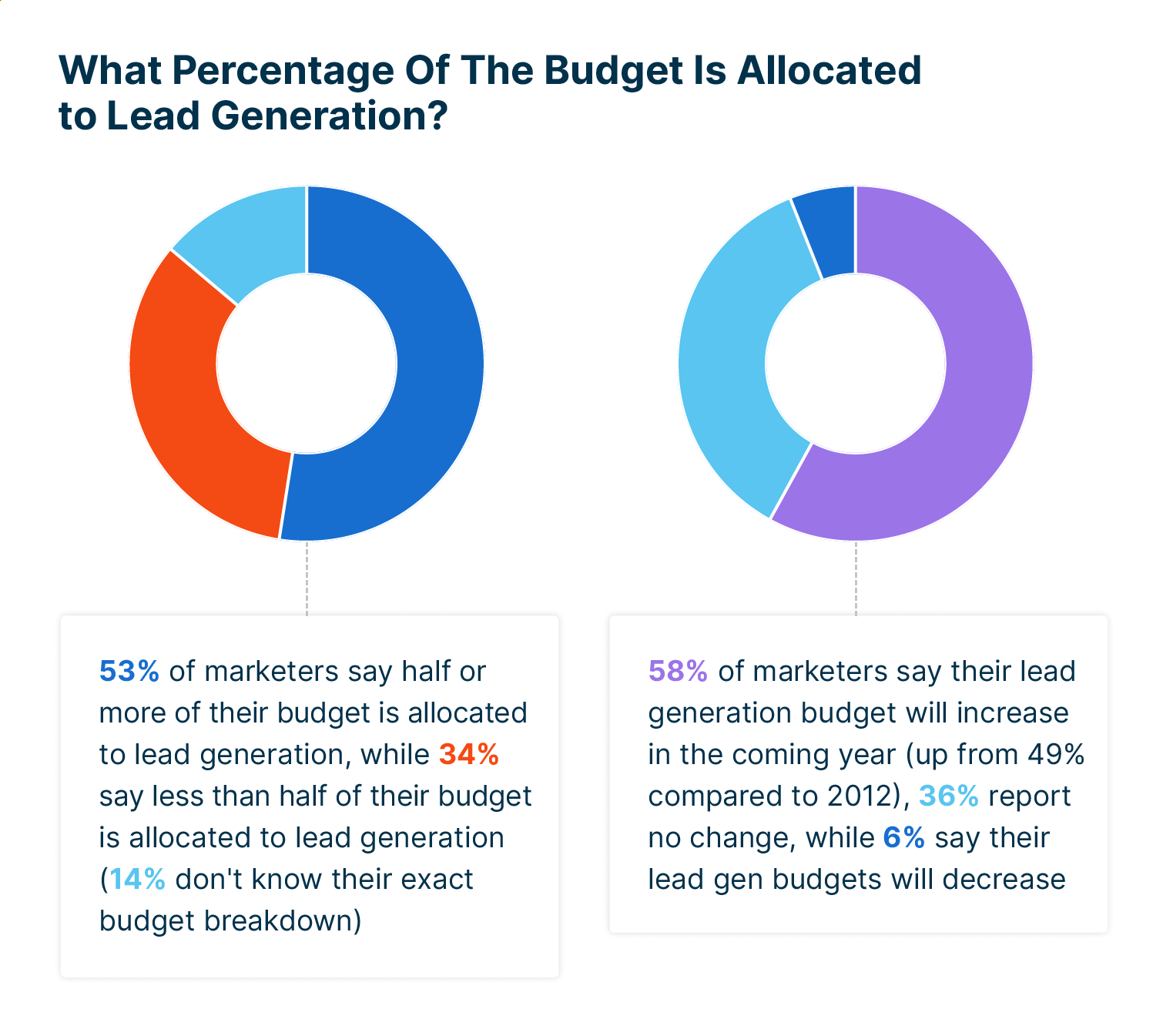 Presenting potential clients with the best and most relevant content is critical to nurturing leads from initial contact to purchase. Businesses that consistently excel in lead nurturing create 50% more ready-to-purchase leads at a third of the cost.
5 Most Effective Content Syndication Practices
Companies can syndicate content through a variety of platforms and services. Choosing the right syndication networks can make the difference between rising content ROI and costly outlays for impression metrics. Here are five content syndication practices that reliably deliver in today's marketplace.
1. Lead Filtering
Filtering leads through specific criteria such as industry, business demographics, and contact job titles ensures that new leads represent motivated and capable buyers. Dedicated syndication services can accept complex filter sets and offer service agreements where businesses pay only for leads that match specified criteria.
In this video, you can find a detailed case study explanation of how lead filtering works and what benefits it brings to syndication campaigns:
2. Multi-Touch Campaigns
Even in highly targeted audiences, one-time contacts don't necessarily represent strong leads. Multi-touch campaigns increase the probability of a one-time webinar attendee graduating to being a Marketing Qualified Lead (MQL) by engaging with them, as the name suggests, multiple times. This may be through multiple thematically based progressive tech webinars being planned, or through a strategy in place to nurture leads depending  on how many webinars they attend, and the kind of engagement is seen from the attendee.
3. Scalability
Depending on a business's size and immediate needs, the company may need to generate specific volumes of leads, ranging from tens to thousands. Syndication partners who can scale programs as needed will deliver more cost-effective results.
4. Multimedia Syndication
B2B multimedia content spending has been rising in 2022, with 67% of B2B marketers increasing webinar spending and 80% maintaining or increasing spending on audio content such as podcasts. Effective syndication campaigns will incorporate a business's best assets—including videos, podcasts, and webinars—and not just text-based content such as case studies and whitepapers.
5. Account-Based Leads
Account-based marketing (ABM) focuses on reaching out to target accounts within a narrow segment with personalized campaigns tailored to each account. ABM excels for B2B companies trying to land larger accounts and long-term business relationships. Content delivered to ABM leads should be customized to their specific needs and involve more technically sophisticated customer experiences, such as events and webinars for niche technologies and industry developments.
Generate High-Quality Tech Leads with Content Syndication Services
At ActualTech Media, we specialize in delivering B2B tech clients custom lead generation solutions through content syndication and helping tech companies access qualified, closer-to-purchase leads.
Learn more about our B2B content syndication services today.