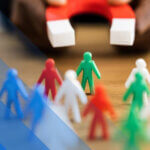 Content Syndication
What Is Content Syndication for Lead Generation?
Article Summary
Content syndication is a strategy where content is republished on other websites to reach a broader audience. It's a method that doesn't harm SEO, as Google typically showcases the most relevant version of content in search results. The primary purpose of content syndication for lead generation is to share digital assets on platforms that cater to your target audience. This approach is more than just raising awareness; it's about actively generating leads. When potential leads come across your content, they provide their information in exchange for accessing the material, building your internal database for future nurturing. The content used for syndication can range from e-books and whitepapers to videos and infographics. The process involves setting clear goals, finding the right publisher, selecting a suitable digital asset, promoting it, and then generating leads. Once leads are acquired, they can be integrated into a CRM system for further nurturing, ensuring a smooth transition through the customer journey.
  Key Takeaways:
ActualTech Media uses content syndication to reach specific audiences and generate quality leads
Content syndication for lead generation shares digital assets on sites that reach your target audience
Sharing your content builds a list of quality leads ready for nurturing
You can measure the success of your content syndication campaign by comparing your results against your goals
🤫 PS: Looking for pricing on content syndication leads? Get a price list here
What Is Content Syndication: Defining Relevant Terms
Typically, Content syndication is any content you republish on another website. According to Google's rules, content syndication doesn't hurt your SEO strategy. Google will often pull the most relevant version of your content for consumer search results, or you can ask the host site not to index your syndicated content.
You distribute your content via a content syndication platform. Platforms are typically made up of a network of partner websites, or content distribution widgets on popular sites called a content syndication network.  On some platforms, you simply upload your digital asset once, and the platform will distribute it to all the relevant publishers. The content syndication services that ActualTech Media offers are targeted and publish your content directly to your accounts list instead of to a mass audience.
How To Use Content Syndication to Generate Leads
Content syndication across the web is usually passive; it can help raise awareness. However, the promotion model relies on a 'stumble-upon' approach where the hope is that your ideal target persona will happen to come across your content, notice it, download it, and consume it.
ActualTech Media's content syndication service promotes digital assets to specific users to get your content in front of the right audience, while using email marketing, the most popular B2B lead generation strategy, to target specific accounts rather than blasting a general audience through social media.
If you want your content to bring in leads instead of just raising awareness, you'll need an exchange of information for your digital content. This will build your internal database, which you use for lead nurturing.
The best types of digital assets to use for content syndication include:
E-books
Whitepapers
Infographics
Video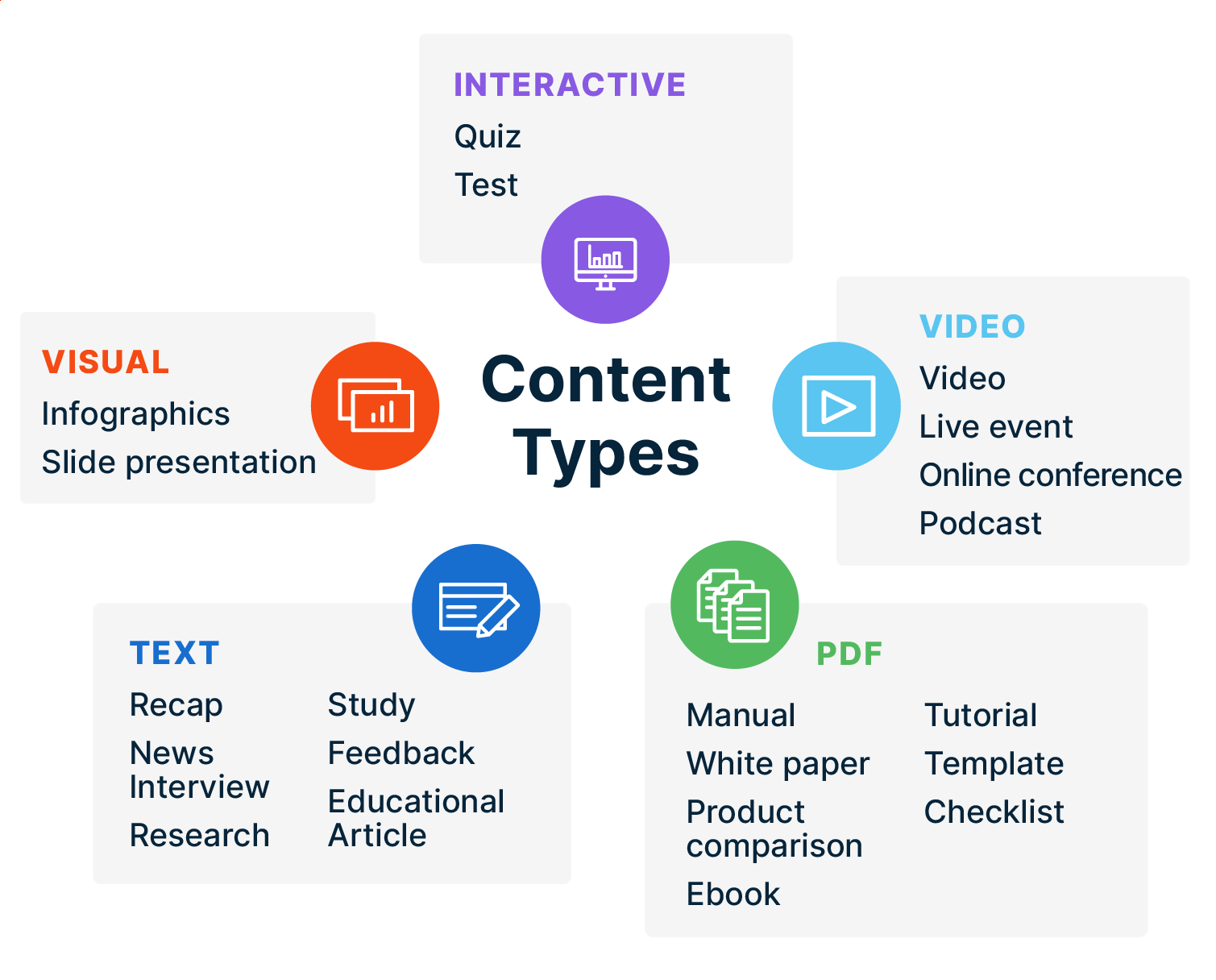 Lead Generation vs. Awareness: What's the Difference?
Free content syndication distributes your content on websites that will give you many views, like businesses that post blog posts on Medium or LinkedIn. However, you have limited control over who views your content, you can't collect data on impressions, and you won't collect viewer information.

Content syndication for lead generation targets a specific audience and brings in a list of leads you can nurture and results you can measure. It reaches new audiences or shares your content with current leads in a new way.
How To Get Started with Lead Generation Content Syndication
You can get started with content syndication in five steps:
Step 1: Establish Your Goals
Your goals will be your benchmarks of success. After your content syndication campaign is over, you'll measure its performance by evaluating it against these goals.
Before choosing or distributing content, you must first decide what you want to accomplish with your content. For example, do you want to sell a product or build your leads? For most marketers, their goal is to get more quality leads.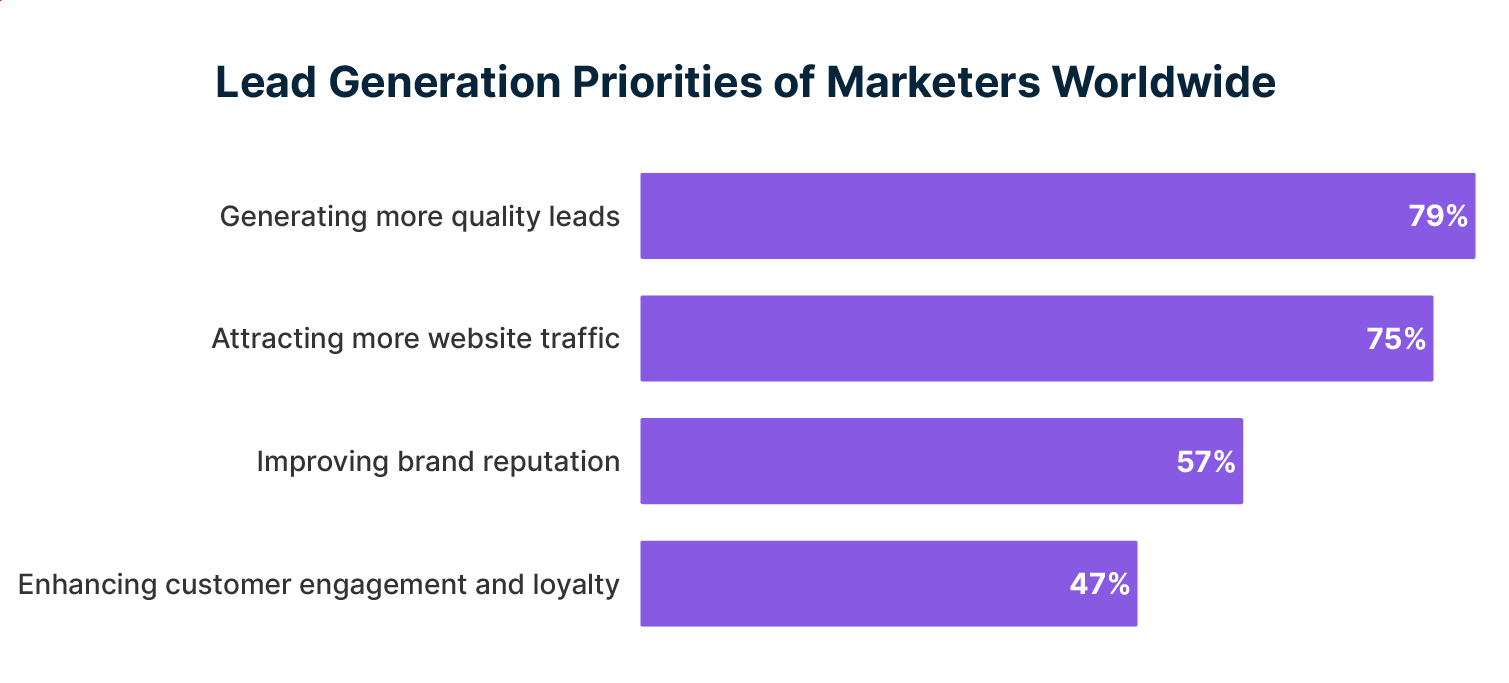 Step 2: Find a Publisher
Your publisher should target the same audience. In ActualTech Media's content syndication process, you can use filters to target specific audiences by filtering according to location, company size, job titles, and roles.
If you're one of the 56% of accounts using account-based marketing, you may have a list ready. In your content syndication email campaign, you can use this target account list to generate leads.
Step 3: Choose a Digital Asset
Either choose an asset you already have or create one for your content syndication campaign. It should be quick and easy to read so that your audience will want to access and engage with the asset. Some of the best-performing assets include:
Checklists
"X Ways To …" articles
Short e-books
Whitepapers
Step 4: Promote Your Asset
Discuss options with your publisher or content syndication provider—including where, how, and when you want your content published—to ensure you gain maximum return.
Step 5: Generate Leads
As readers see promotions for your assets, they'll provide information in exchange for that content. Depending on your goal, they can get the content in another browser window, in their email, or through a text message.
ActualTech Media's content syndication process provides leads within two weeks. However, this can vary depending on your goals and whether you publish all your content at one time or slowly release it over a more extended period. Campaigns end when you hit your duration or your target lead volume.
What You Do with Your Content Syndication Leads
Your content syndication campaign will bring in a list of leads that ActualTech Media shares with you. You can import that list into your CRM platform for your sales team to nurture. Your follow-up process is key for taking leads the other half of the way through the customer journey and ending in a conversion.
Realistically, not all the leads on your list managed to read the entire asset. Some might have lost the asset or only skimmed parts of it. For other readers, your asset might be the first time they saw your brand, which means they might forget the interaction.
Your marketing team can increase engagement through nurturing strategies like an email drip. You can also promote engagement by making your brand memorable through clear branding. Some ways to make your asset recognizable are through:
Unique colors
Different fonts
Writing style
Tone of voice
Not all leads you gain from your asset need nurturing. Sometimes, leads that engage with your content are already in your CRM. Interaction with your asset will boost that lead's qualification score and indicate they are sales-ready.
Start Using Your Content to Attract More Leads
ActualTech Media works across the technology industry to syndicate your current assets or help you create fresh content with our internal team of content development experts.
Why settle for broad marketing techniques when you can bring in quality leads and target accounts through direct content syndication from ActualTech Media?
Learn more about our content syndication process and contact us to get started with your next campaign.