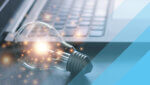 Content Marketing
10 Tech Content Marketing Ideas To Get You Going
Article Summary
In the realm of B2B marketing, 91% of marketers utilize content marketing. However, knowing this statistic doesn't necessarily guide one on how to effectively implement it. This article provides ten innovative content marketing examples to jumpstart your next campaign. Some of the top-performing content formats for tech marketing include e-books, whitepapers, blogs, infographics, videos, and more. The article suggests inspiring with thought leadership content, instructing through product demonstration videos, introducing products with a unique approach like tech comics, and creating e-book case studies. It also recommends exploring complex topics in tech briefs, sharing industry insights through content syndication, hosting support webinars, summarizing topics with infographics, creating how-to guides, and sharing resource lists. ActualTech Media emphasizes the importance of creativity and innovation in content marketing and offers its support in crafting impactful marketing content.
Have you ever heard of a fantastic idea but weren't sure where to start? Marketers can feel this way, especially when hearing stats like 91% of B2B marketers use content marketing. While that fact supports the use of the content, it doesn't tell you how that looks. You need concrete tech content marketing ideas to start your strategy.
Explore 10 content marketing examples to inspire your next campaign.
Key Takeaways:
Some of the best-performing content for tech marketing is whitepapers, e-books, and videos
Use your content marketing to build trust through thought leadership content
Content marketing can make complex topics simple enough for your audience to understand
🤫 PS: Looking for pricing on custom tech content? Get a price list here
What Are Some of the Best Content Formats for IT Marketing?
Content is any form of media that conveys a message. Some of the most effective content ideas for IT marketing include:
E-books
Whitepapers/tech briefs
Blogs
Infographics
Videos and podcasts
Reports
Surveys, polls, and quizzes
Case studies
10 Tech Content Marketing Ideas to Inspire You
Use these 10 content marketing examples that incorporate those formats to inspire future marketing campaigns.
1. Inspire with Thought Leadership Content
Thought leadership is sharing ideas with authority that positions you as a leader in your industry. When you create quality thought leadership content, you increase your chances of converting a lead because they're more likely to trust your judgment and recommendations.
Business decision makers consume thought leadership to stay on top of ideas in their industry, feel inspired by new ideas, and gain insights into the industry's future.
You can create thought leadership content through webinar presentations, blog posts, and podcasts where an expert in your business shares ideas on a relevant topic with your audience.
For example, a multi-vendor webinar through ActualTech Media allows you to present with other thought leaders to increase your message's authority.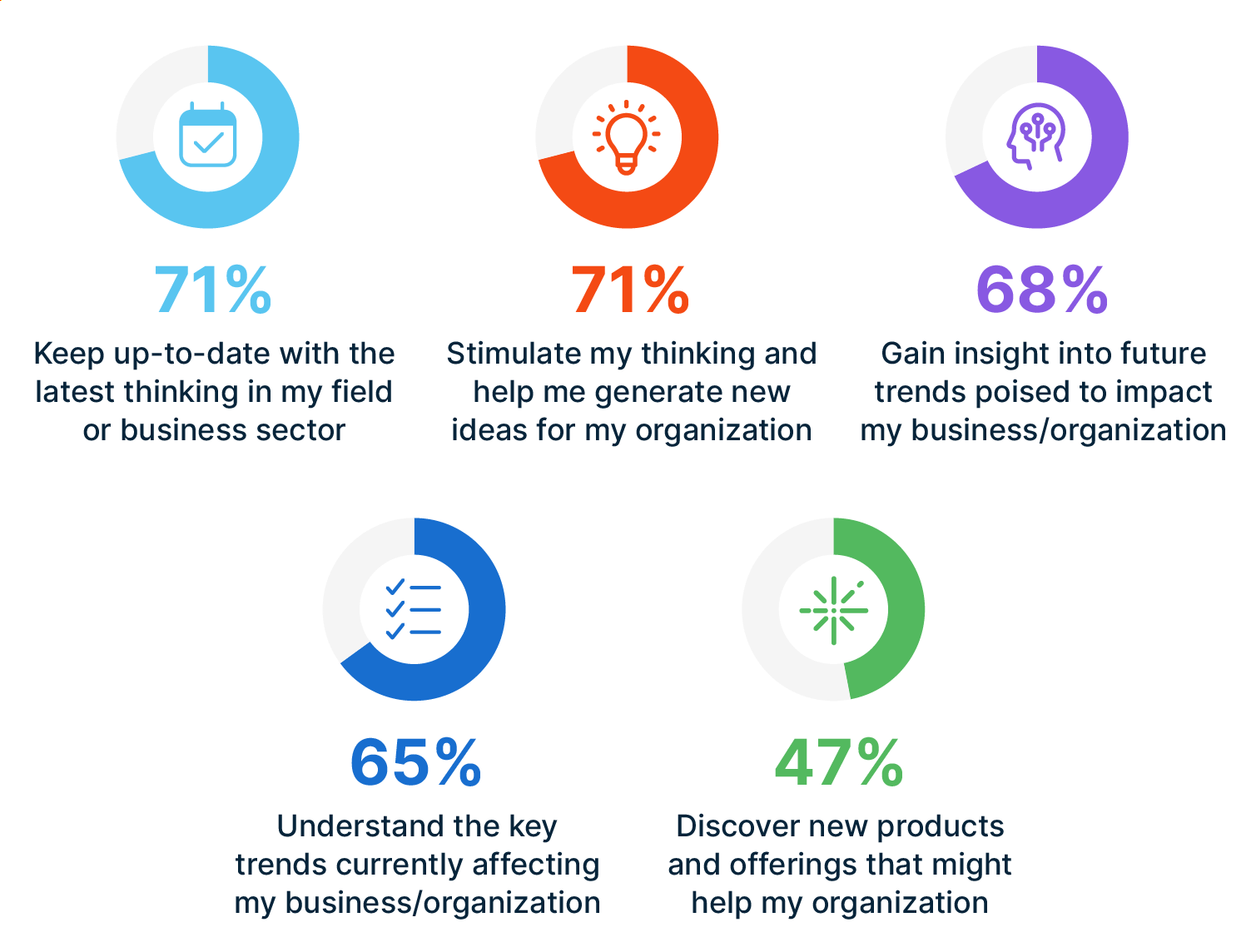 2. Instruct Through Product Demonstration Videos
When you present new tech software or products, many non-tech businesses don't understand how that technology is relevant to them and their business goals.
A product demonstration video breaks down your products and software into simple terms. Then, your audience can see exactly how your product helps them. In addition, those who purchase the product can use the video to gain the most value out of their purchase, improving their satisfaction with their experience.
3. Introduce Your Product with a Unique Approach—a Technical Comic
When you introduce a new product, you want to make an impression. The best way to build excitement around your product launch is to get creative with your promotional content. If you introduce it the same way you address other content, it will blend in with that content.
ActualTech Media creates tech comics to cover tech topics in a new and creative format. Since very few other marketers use comics in their strategy, it will create a buzz and build greater anticipation for your products and services.
4. Create an E-book Case Study
During the buyer's evaluation stage of their journey, 46% of B2B buyers prefer to read case studies. A case study dives into the story of a person, event, or item for others to learn from. It's a powerful form of proof for brands and their impact on business outcomes.
For example, you can create an e-book case study detailing how a loyal client used your product to grow their business. Prospective buyers can also use the book to learn how they might benefit from your products.
5. Explore Complex Topics in a Tech Brief
Tech briefs are slightly shorter than e-ebooks and are ideal for more concise content. For instance, you can explore complex technological topics in simple terms to help businesses understand what you do and how you help companies grow.
One example of a tech brief might be a glossary of terms where you define common phrases or words you and those in your industry use so everyone can understand how you work. It might also be an examination of a new product as you explore what it does.
6. Share Industry Insights Through Content Syndication
Content syndication is a strategy of sharing your content to target accounts to generate leads. The best content for this strategy is whitepapers, e-books, and tech briefs that you can gate and exchange for personal contact information.
If you want your content syndication campaign to be successful, you should use content that your audience would be interested in reading. For instance, you might create a white paper with the latest industry insights, facts, and statistics they can use in their marketing and research.
7. Host a Support Webinar
Roughly 29% of marketing webinars are from tech companies because IT webinars are one of the industry's most successful content marketing strategies. Webinars have a conversion rate of 55%.
One of the most significant benefits of webinars is their increased engagement because you can hold them live, which allows you to interact with your audience as you convey your message. In addition, you can continue collecting leads and interacting with your audience by posting your webinar on-demand after the event.
Use a webinar as a support session where your audience has a chance to ask any questions. For instance, you can allow your attendees to submit questions before the event, then cover those questions plus your additions during the webinar, followed by a Q&A session.
8. Summarize a Topic with an Infographic
An infographic explores a topic using visuals. It's easier to read than a page of words and easier to remember. If you have important information you want to ensure your audience reads, you can share it in an infographic.
For example, you might summarize a common pain point among your audience and how you can solve that pain point using graphs, images, and short text blurbs.
You can also use infographics to share industry research you conducted, so others can easily share those insights in their content to drive traffic back to your website.
9. Create How-To Guides That Cover Relevant Topics
When analyzing posts by social engagement, BuzzSumo found that list titles and how-to titles received the best response. Ho- to guides work well as a short e-book or blog post where you can provide step-by-step instructions for using your products to solve common challenges in your audience's workplace.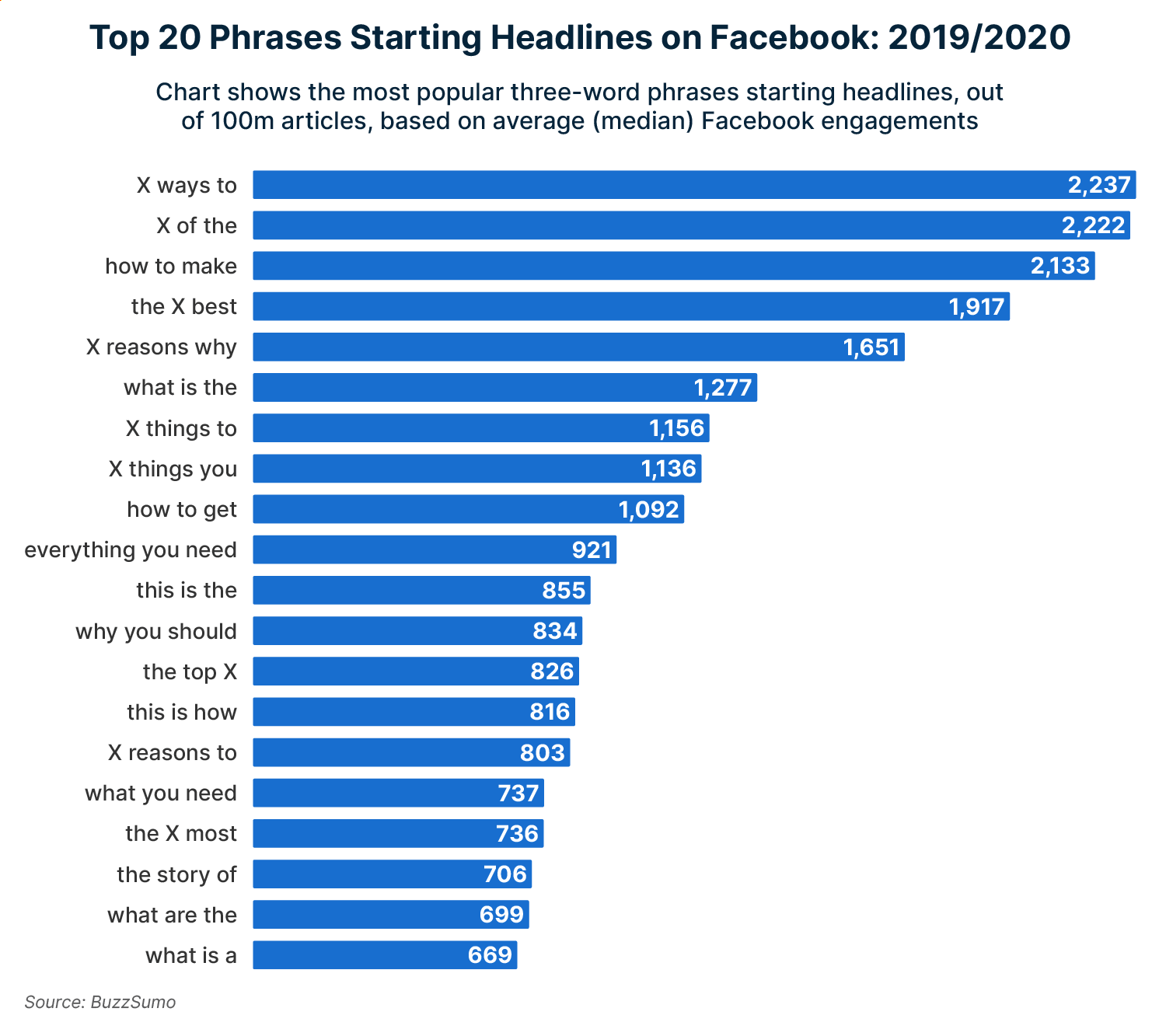 10. Share a List of Resources
Resources are a collection of information your audience can use to improve how they operate. For example, guides, videos, and e-books might dive deeper into your products and services. Your audience can then reference those resources as they learn how to use your products or decide whether to invest in your solutions.
For example, ActualTech Media provides a collection of Gorilla Guides written by IT pros to help professionals navigate the complexities of IT. It turns complicated topics into easy-to-digest solutions that decision makers can use when choosing the best product or understanding how to use their current products.
Now It's Your Turn—What Will You Create?
Let these innovative content ideas spark your imagination and encourage you to try something new. ActualTech Media is here to support you in your content creation and marketing journey through unique and powerful marketing content solutions.
Contact us to find the right content for your next campaign.