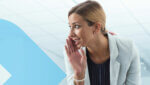 Content Marketing
Tech Marketing Pros Reveal 6 Power-Packed Tips for Content Creation
Article Summary
Webinars have solidified their position as a core component of modern digital marketing strategies, especially in the tech sector. In 2022, tech webinars gained immense popularity, proving to be effective tools for lead generation, customer engagement, brand reach extension, expertise establishment, and business growth acceleration. The article highlights five key aspects that contributed to the success of tech webinars in 2022. Firstly, tech webinars accounted for nearly a third of all B2B webinars, with marketing professionals rating them as their top demand-generation tactic. The interactive formats of these webinars, combined with data collection capabilities, provided unique opportunities for in-event engagement and valuable insights. Additionally, the expanded reach of webinars allowed companies to connect with a broader audience, breaking geographical barriers. Lastly, consistent webinar strategies enabled companies to position themselves as thought leaders in their respective fields, further enhancing their brand's credibility and trustworthiness.
As a tech marketing professional, you're probably used to being a content creation expert with a streamlined strategy and processes in place, but you are completely overwhelmed and need additional resources and support to get things done efficiently and on time.
When it comes to outsourcing your content marketing efforts, you might be thinking:
Is this a good business decision?
What is it like to work with an external resource?
Are there marketing agencies that really know and understand the tech market?
Will someone else represent our brand authentically?
Will the end results be worth the upfront financial investment?
Here is the short answer before we provide some details for tips and tricks to create the content you want —a resounding Yes! To all of the above!
Hiring a tech marketing content creation team of experts allows you to elevate your brand in what is an increasingly competitive market. You can focus on your own mission-critical activities—while we do the work to keep your pipeline full.
The following tips give you the information you need to work with a team to create content that moves the needle.
Quick Takeaways
Hiring technical expertise and marketing know-how will help you build your reputation and grow your business
Content creation is a process, but if set up the right way from the very start, it will run very smoothly and the end result will deliver results
Having a campaign strategy in mind upfront is important, but if you are unsure, use your partner resources to brainstorm based on their experience with other clients – you can glean a lot of great ideas
From deadlines to feedback, communication is key throughout the content process
You want your content marketing assets to shine, and so do we! At ActualTech Media, we've created thousands of documents that make an impact, turning browsers into buyers. Along the way, we've learned a few things about what can separate a "just OK" asset from a really powerful marketing tool that readers respond to.
A big part of the content creation journey is fully understanding the document creation process. There's a lot you can do to help ensure your asset is as polished and attention-grabbing as possible. In this article, we present the six most important things you can do to help your content team help you. Follow these guidelines, and you'll come out the other side with a document that will reach and engage your audience, which will lead to a successful campaign!
Understand what type (digital, interactive, print, and so on) and size (word count) of assets you're purchasing and be sure to communicate this to the person on your team responsible for filling out the creative brief/leading the project so they understand the scope. Be sure to always include key stakeholders in the upfront project discussions, during the outline review, and during the asset review process.
INSIDER TIP: Be sure to provide all pertinent information and relevant sources in the creative brief up front so there are no surprises. If you have specific stats you want referenced, or infographics to use, provide that information in the brief.
BONUS: When you work with ActualTech Media, you're sent a Welcome Kit that steps you through the content creation process and provides a general timeline so you understand how our content creation method works and where the gotchas will happen. READ IT and SHARE IT with everyone involved with the project, to minimize surprises down the road.
Determine ahead of time how you'll be implementing the asset—top of the funnel (brand awareness, lead generation), middle of the funnel (educational, lead nurturing), bottom of the funnel (closing the deal, lead decision making)—as this will determine how the author will approach writing it.
INSIDER TIP: If your key stakeholders have different goals for an asset, they need to discuss internally to determine the end game and marketing strategy ahead of time—before kicking off the project with the content creators.
Don't get caught up in page-count length, especially in the Word doc—in many cases authors are assigned by word count, but the final page count is determined by factors like graphics and other elements added in the design process.
Avoid changing your messaging mid-project, as this will incur additional fees due to necessary rewrites. Sometimes this is unavoidable, but it typically happens because key stakeholders involved in the initial outline review (see Tip 1).
IMPORTANT: Any key stakeholder that needs to sign off on the final asset MUST be involved from the beginning of the project to keep it on track. Not involving them up front and then bringing them in at the final PDF stage will wreak havoc, can possibly create disjointed messaging, and frustrate everyone involved with the project.
Adhere to the schedule as much as possible. If you or your team isn't able to meet your deadlines, communicate that with your project lead as soon as possible so the timeline can be adjusted and the author made aware of the changes. We all realize things come up and life happens, so always communicate those delays!
INSIDER TIP: Authors have multiple projects going on and often have a regular IT day job (they're in the trenches, which is why they're subject matter experts), so the schedule is just as important to them as it is to your team. If a delay lasts too long, it's even possible the original author won't be able to work on the project, which can then reset the project back to the beginning of the process.
Be as prescriptive as possible with your feedback. If you have multiple reviewers adding comments to a Word document, be sure to resolve any issues before sending it back for the author to revise. Remember that an author isn't a mind reader and can't make some of those important content decisions that need to be made internally. If your technical team thinks a certain feature or topical focus should be added, be sure to provide the author with consolidated, organized, and direct feedback.  
INSIDER TIP: Communication is key at every point in the process!
At ActualTech Media, our low-touch, battle-tested technical content production process delivers custom, engaging content with expert subject-matter authority and design. Offering e-books, tech comics, whitepapers, blogs, surveys, technical briefs, case studies, and more, ActualTech Media can help you bring your tech content to the market faster and with ease.
Learn more about our custom content creation services.