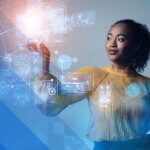 Content Syndication
7 Most Effective Content Syndication Strategies
Article Summary
Content syndication is a powerful tool for marketers aiming to maximize their return on investment. It facilitates the distribution of digital assets to generate new leads, target specific audiences, and educate potential clients. The article outlines seven pivotal strategies for effective content syndication: 1) Utilize gated content, such as e-books, whitepapers, and videos, which require users to provide contact information, ensuring lead generation. 2) Collaborate with niche platforms that understand your business and audience. 3) Implement filters to target specific job titles, industries, and locations. 4) Produce concise and easily digestible content. 5) Ensure your content is unique and memorable, standing out in a saturated digital landscape. 6) Regularly clean your lead list to maintain updated and usable data. 7) Engage in lead nurturing, building relationships with potential clients through follow-up communications. The article underscores the importance of a tailored content syndication strategy for optimal lead generation and conversion.
Marketers want to use their budget where they'll see the greatest return. Content syndication helps marketers generate new leads, reach their target audience, and educate prospects. Learn seven content syndication strategies to improve how you distribute your digital assets.
Key Takeaways:
Content Syndication for lead generation distributes gated content to a targeted audience
Create short, easy-to-digest assets like e-books, whitepapers, and videos for your content syndication strategy
The most crucial content syndication strategy is the lead nurturing process you perform once you collect a list of net-new leads
🤫 PS: Looking for pricing on content syndication leads? Get a price list here
What Is Content Syndication and How Do You Use It in Marketing?
When most marketers hear "content syndication," they picture distributing content on third-party websites  hoping readers can share it with others in order to increase brand awareness. However, that particular content syndication strategy misses out on several opportunities.
Instead of only sharing blog posts on other websites, you can share e-books, videos, infographics, and other gated content in exchange for contact information to grow your leads list. Content syndication for lead generation strategies gives you measurable results. In addition, you can nurture those leads instead of losing them after they exit the webpage where your digital asset appears.
7 Effective Content Syndication Strategies Every Marketer Should Use
Use these seven strategies to ensure your content syndication efforts yield valuable and usable results that increase your revenue and grow your business.
1. Create Gated Content
Gated content is a digital asset that customers can access after filling out a form. This isn't an idea that's exclusive to content syndication. Roughly 80% of B2B marketing assets are behind a gate. Most businesses who share gated content aim to generate leads from the content.
Some of the top-performing assets that work as gated content include:
E-books
Whitepapers
Infographics
Videos
Webinars
When you broaden your content syndication strategy beyond increasing awareness, you open new opportunities to connect with quality leads. The leads that interact with gated assets tend to be more valuable than readers of blog posts because it requires effort. Therefore, those willing to provide their information are genuinely interested in your content and far more likely to respond to future marketing efforts than someone who stumbles on your content.
Below is an example of gated content ActualTech Media shares on its website.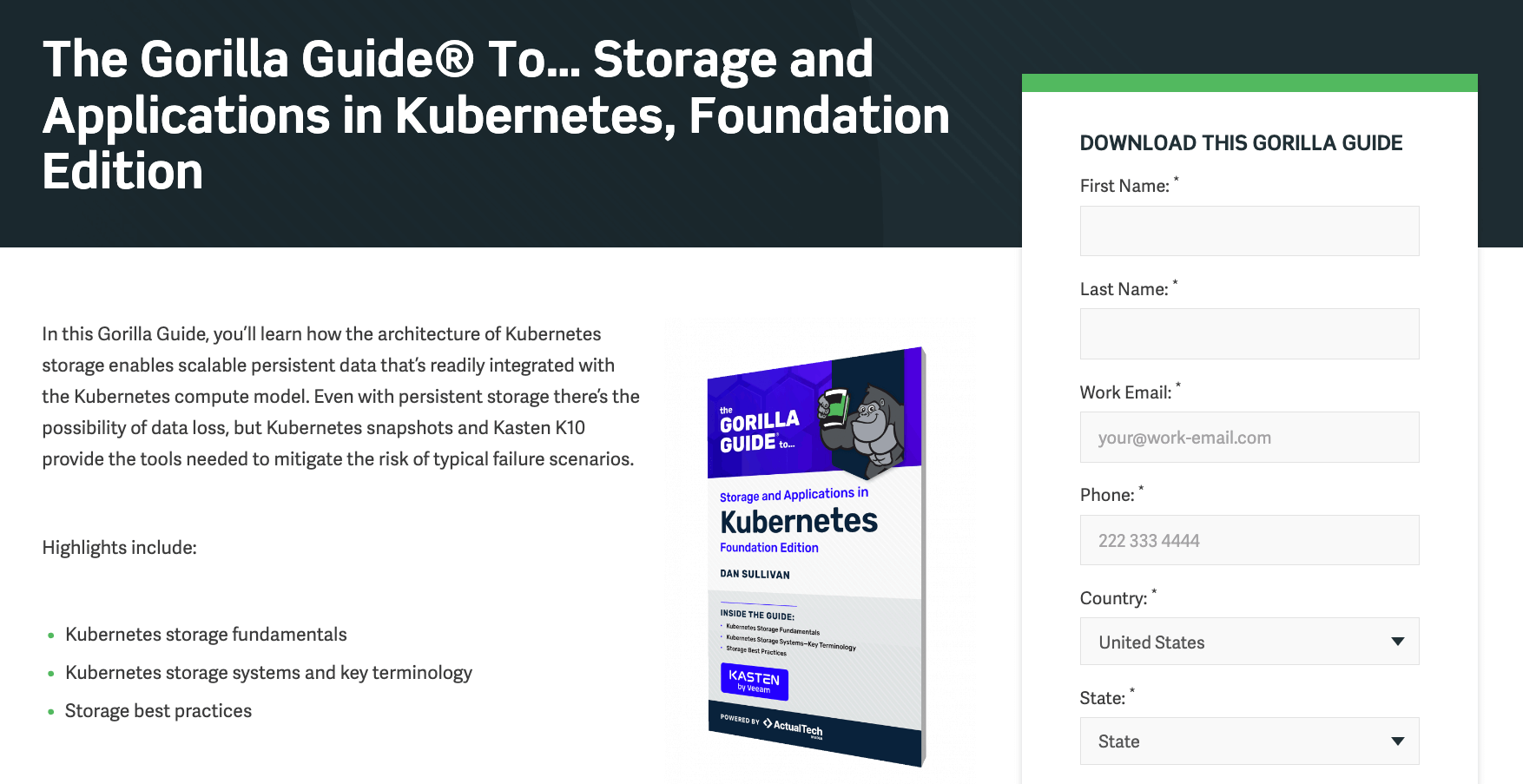 Image from ActualTech Media
2. Work with Niche Platforms
Your content syndication platform is the doorway to distribution. It connects you to a content syndication network that publishes your content. Instead of working with mass-market content syndication platforms, you should use niche platforms in your strategy.
A niche content syndication platform understands your business, your audience's thoughts, and the most effective ways to distribute your gated assets. For example, dozens of technology content syndication vendors trust ActualTech Media because we're a technology company first and a content syndication platform second. Our founders are data center technology experts who understand what IT leaders face because they have experienced the same challenges. They used their own experiences to build a platform that truly delivers what tech professionals need.
3. Establish Filters
Before distributing your content, you should establish who your target audience is. Your strategy should include specific job titles, industries, and location filters.
Bring those criteria to your content syndication platform to create a targeted strategy that filters out low-value leads and focuses on your ideal customer with the highest buyer's intent. Generating leads that specifically match your buyer persona ensures you don't waste time or resources on customers who don't intend to purchase from you.
4. Create Easy-to-Digest Content
Content syndication isn't just about how you distribute your content. It also relies heavily on what you distribute. Some content syndication examples that perform best as gated content include whitepapers, e-books, videos, case studies, survey reports, and infographics.
In addition, readers are looking for short and easy-to-digest content. If your audience has to spend an hour digging through your e-book, it isn't as effective as a short e-book that's scannable and understandable.
5. Make Your Asset Unique and Memorable
The best content syndication strategies are also the most memorable. You don't want to invest your time creating an e-book that your readers will forget when they close their browser window. Instead, you want your digital assets to make an impact and stick with the readers.
The average consumer spends 6 hours and 59 minutes consuming digital content. Making your content stand out is harder today than it has been in the past.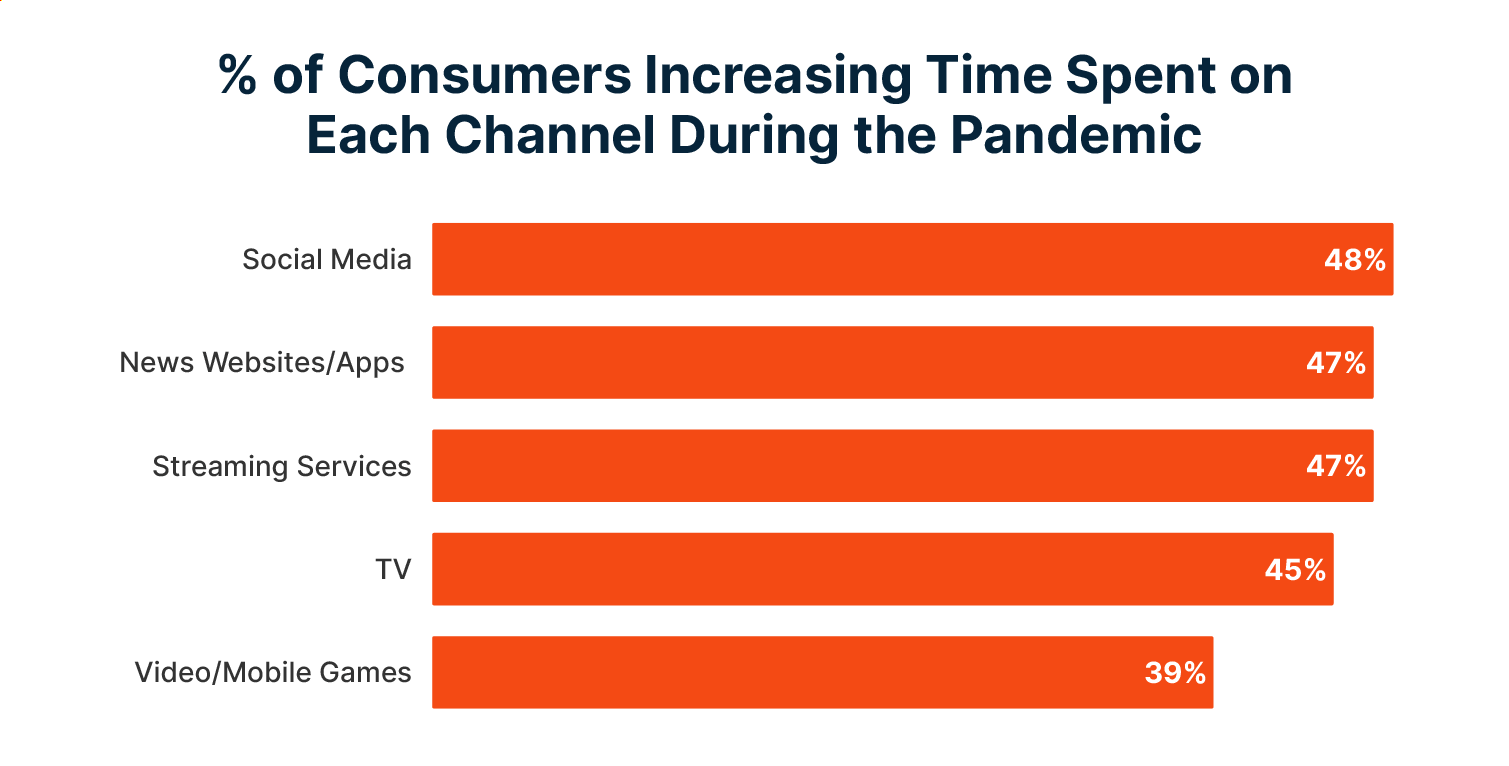 Using unique colors, authoritative tone, fonts, design, and other interesting features connect the digital asset to your brand. Then, when your audience hears your name later (such as      your follow-up email), they can connect your company with the asset they interacted with for a unified experience.
6. Clean Your Lead List
Information isn't evergreen. Over 70% of B2B sellers struggle with expired data. In addition, some data will expire between generating a new lead and receiving that contact's information from your content syndication platform. If you don't include a cleaning process in your strategy, you might end up with a list of only partially unusable leads.
Cleaning leads is a process you can perform within your company. However, quality content syndication services will clean the leads before sending them to you. This ensures the leads are net new, updated, and ready for nurturing. In this way, you only pay for usable leads.
7. Nurture Your Leads
Content syndication is just one step in your tech marketing strategy. If you ended your process when you received a list of leads, you wouldn't gain the total value of the service. Nearly 80% of leads don't make a purchase, which is why lead nurturing is essential for turning those leads into loyal customers. Those that do nurture leads generate 50% more sales-ready customers.
Lead nurturing is the most important component of your content syndication strategy. Nurturing is your follow-up communications with your prospects. During follow-up, you build relationships with the customers, address their concerns, answer their questions, and move them toward a sale.
An effective lead nurturing strategy won't jump straight to a sales phone call when someone requests your gated content. Most of the time, those leads aren't ready to buy. Instead, you might use an email drip campaign that keeps your business in front of those leads and encourages interested prospects to perform a second or third action that signifies greater buyer intent.
Customize Your Content Syndication Strategy
ActualTech Media lets you create customized content syndication strategies for lead generation. Use our services to target your niche audience using over a dozen filters and receive net-new leads ready for nurturing.
Contact us to learn more about our content syndication solutions.