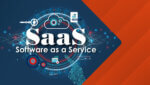 Content Marketing
What Makes B2B SaaS Content Marketing Unique?
Article Summary
In the realm of B2B marketing, SaaS content marketing stands out with its unique characteristics and challenges. Just as one would consult a specialist for specific health concerns, tech marketing often requires niche expertise. B2B SaaS content marketing is distinct from general content marketing in several ways. Firstly, it addresses specific SaaS niche topics, helping buyers utilize software more effectively. Engaging experts in the field is crucial, as B2B buyers are knowledgeable and seek valuable insights. Understanding the business's firmographics and addressing both the decision-maker and the end user are essential. SaaS marketing focuses on building lasting relationships, emphasizing customer retention over one-time sales. Unlike traditional marketing, SaaS content marketing involves a collaborative approach, integrating sales, marketing, and support teams. Given the intricacies of B2B SaaS content marketing, many companies opt to outsource to tech marketing agencies, benefiting from their expertise and innovative content formats.
When you go to your primary doctor, you're looking for a general overview of your health. However, if you have a specific problem, you see a specialist trained in that area. Tech marketing functions the same way. While you can use mass marketing agencies for general marketing, sometimes you need a specialist in your niche that understands the specific problems your audience faces so you can solve them through B2B Software-as-a-Service (SaaS) content marketing.
Learn how B2B SaaS content marketing differs from regular content marketing strategies and why you should use specialized strategies in your marketing.
Key Takeaways:
SaaS content marketing requires engaging experts in the field to educate your audience on your products and help them make informed decisions
B2B SaaS marketing speaks to the end user or user group by solving their pain points
SaaS companies don't have a straight sales funnel that ends at a product purchase, but a sales loop that relies on customer loyalty by building relationships
🤫 PS: Looking for pricing on custom tech content? Get a price list here
7 Ways B2B SaaS Content Marketing Differs from Regular Content Marketing
Explore these seven ways SaaS content marketing differs and how you can adjust your IT marketing to reach more of your target audience using a tech marketing agency.
1. Addresses SaaS Niche Topics
SaaS content marketing focuses on topics in the tech niche that will help your buyers use your software more effectively or create demand for your services.
For example, a data management company will publish topics on collecting, managing, cleaning, and using data. Each piece leads to the unifying theme of how a data management system will make those everyday processes easier.
Some places you can find SaaS niche topics include:
Keyword research on SaaS topics to see what buyers are looking for
Questions customers send you
Google "customers also ask" section in related searches
A more effective B2B SaaS marketing strategy is to work with a marketing agency familiar with the SaaS niche. Niche-specialist marketing agencies have additional tools, resources, and insight into finding unique topics to help your content rank well in customer searches and be relevant to your target audience. This means you'll spend less time explaining what you do and more time reaching the right audience with content that resonates.
2. Engages Experts in the Field
A key to the success of SaaS content marketing is engaging experts in your field. B2B buyers are well versed in their field and know when content doesn't offer them real value. Most business decision makers lament that less than half of the thought leadership content they consumed had valuable insights.
When you use experts in your field to create and disperse content, you'll also have content that speaks to your target audience on the same level as they're operating, as it's written using deep client data insights.
Your content should provide reliable information to educate potential customers. These customers are making significant purchase decisions, so they want to take the time to learn about the available technologies before investing, but often lack the bandwidth to do so. So make the key benefits of your product easily consumable and quick to find.
Experts have the knowledge and resources necessary to provide the research buyers need to make informed decisions. Knowing this frees up your subject-matter experts (SMEs) to address buyers at their level instead of speaking to them on a 101 level that might come across as condescending or insulting to the audience's intelligence.
For example, ActualTech Media hosts webinars where SMEs present their thought leadership to a group of tech buyers. Webinars for lead generation are highly effective for exploring niche topics at the level your audience prefers.
3. Understands the Business
It goes without saying that SaaS companies require B2B strategies rather than B2C strategies. These start with knowing the firmographics of your business, including:
Number of employees
Budget
Location
Needs
Recent changes
Industry/niche
B2B content marketing also meshes with other marketing efforts as your audience isn't an individual with emotional needs, but an entire company with budget and revenue goals. Therefore, you should consider packing your most persuasive content with data, research, and proof of benefits to the company's bottom line and mission.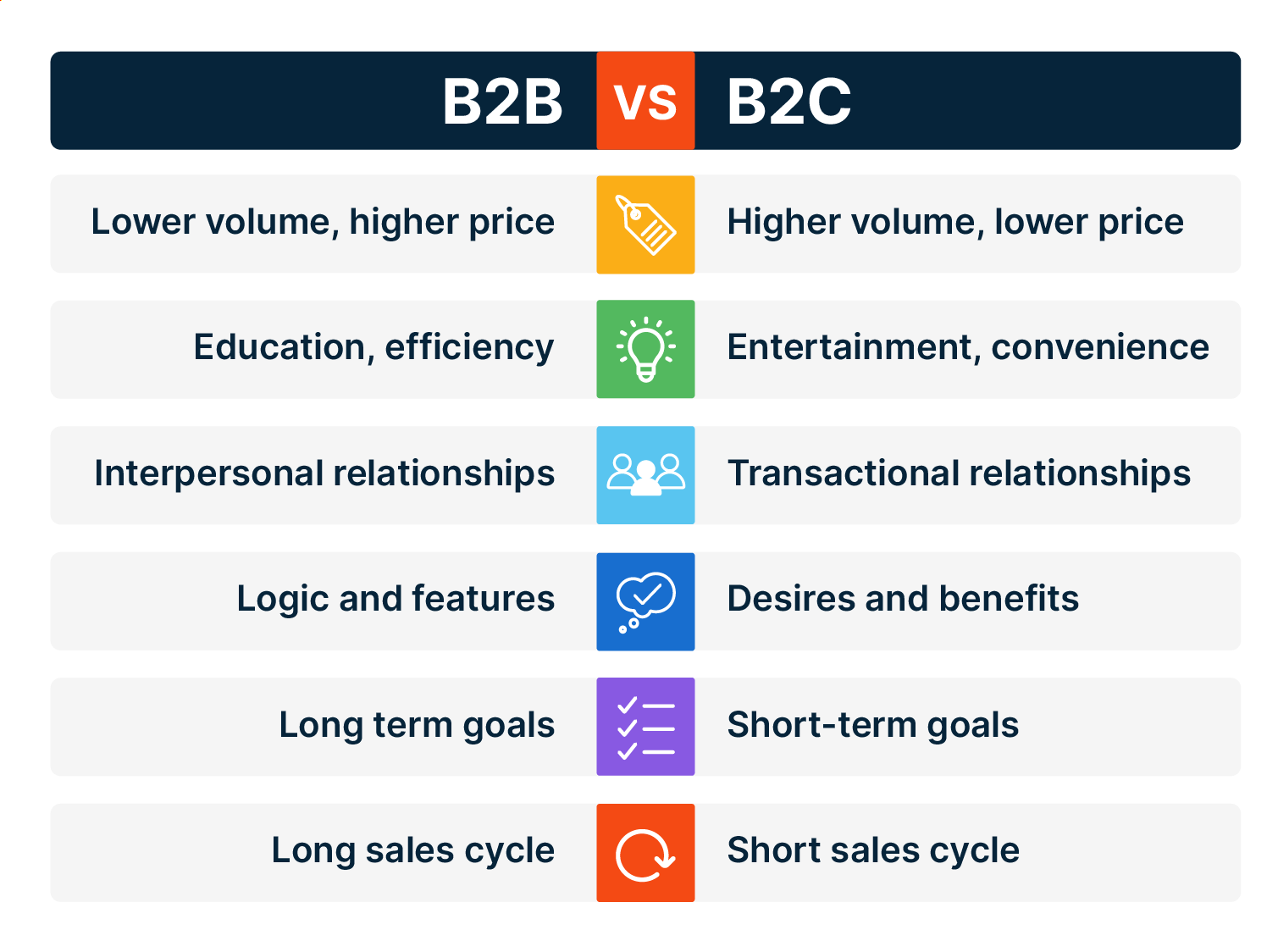 4. Addresses the End User
Even though you're marketing to an entire business, individuals are making the decisions. There are two primary individuals you need to understand in B2B SaaS marketing. First, you need to identify who has decision-making power. This is the individual you'll be convincing to sign up for your software.
You should also keep the end user in mind. These are the individuals you need to keep satisfied as they'll be using the software daily. If they no longer like your products, they're less likely to renew their subscription. While this may not traditionally be a primary function of your marketing team, it should be carefully considered. It's easier to keep an existing customer than to gain a new one. Therefore, we propose that customer retention should become a primary function of your B2B SaaS marketing efforts.
Sometimes, these two personas may be the same individual and would greatly simplify many SaaS marketing efforts. However, other times you'll need to develop unique strategies for reaching the end user and the decision-maker personas separately.
Account-based marketing helps you build a loyal customer base by creating customized content marketing strategies for each individual involved in the sales journey. One effective way of using account-based marketing is through content syndication for lead generation. In this B2B marketing strategy, tech marketers distribute their customized digital assets directly to a target account list. Many tech marketers have found this to be an effective way to fill their sales pipeline with sales-qualified leads.
5. Builds a Relationship
SaaS marketing is about building a relationship rather than pushing a sale. Most SaaS products and services are subscription-based. If you don't create a foundation of trust, you'll have a high churn rate. 19% of customer churn occurs because of weak customer relationships.
Account-based marketing works well in SaaS as it builds that crucial foundation of trust and authority with your buyers, thereby increasing brand loyalty for years after making the initial purchase.
Pro tip: Account-based marketing works with small groups of your target audience. For example, most companies only work with 38% of their target accounts at once to ensure each communication is personal and addresses specific needs.
6. Combines Your Teams
B2B SaaS content marketing doesn't follow a traditional sales funnel. Traditional sales funnels have separate steps each buyer takes before moving on to the next step in the sales funnel.
However, SaaS content marketing is an intertwined sales journey that goes beyond making a sale and also involves customer retention and encouraging subscription renewals and add-ons. Therefore, this particular strategy under discussion relies on collaboration from several teams at once, including sales, marketing, and support.
87% of industry leaders say sales and marketing collaboration fuels business growth.
An example of this is how a marketing team can effectively target and qualify a more suited audience as marketing-qualified leads (MQLs) through a deep understanding of conversion data, which in turn will drive sales-qualified leads. (SQLs). In turn, an effective support team will contribute to customer retention ensuring existing customers receive the ongoing support they need to continue to renew their software subscriptions and increase the lifetime value of each of the valuable clients that the marketing and sales teams work so hard to acquire.
7. Benefits of Outsourcing with Tech Marketing Companies
Content marketing is a complex strategy involving research, planning, content creation, delivery, measurement, and analytics. Layering on the extra complexities of B2B SaaS content marketing can make it even more time-consuming. That's why a staggering 60% of B2B brands avoid attempting all their content marketing tasks in-house.
Outsourcing through a tech marketing agency gives you access to the expertise you need to produce high-quality content at scale and the tools, resources, and in-house knowledge necessary to create engaging content for your audience. In addition, tech marketing specialists offer fresh and innovative content formats that will make your message stand out from your competition.
For example, ActualTech Media creates tech comics, industry-leading e-books, and interactive content that keeps your audience engaged.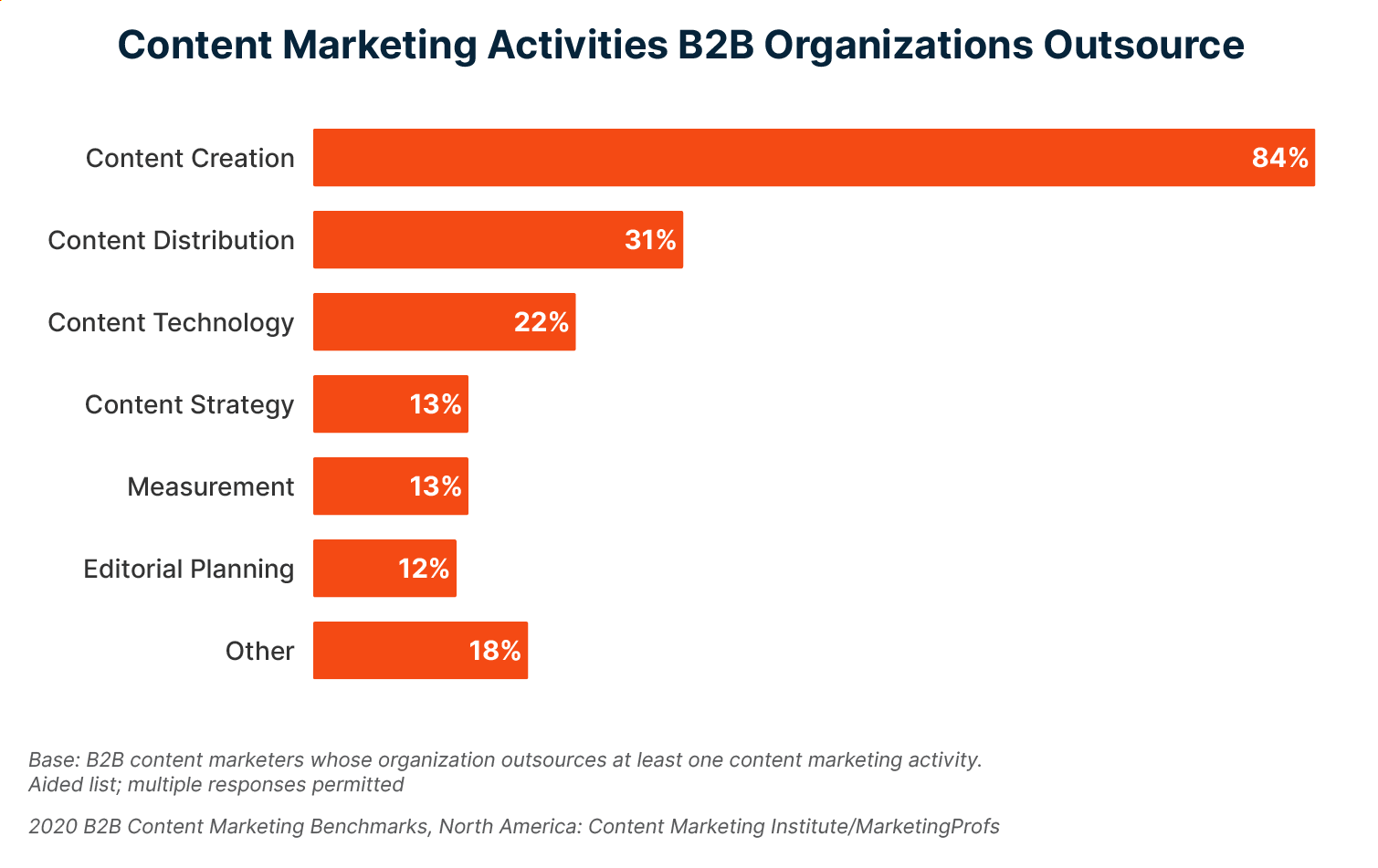 Content Marketing Your SaaS Audience WantsTo Read
Maximize the return from your B2B content marketing efforts by creating a dedicated SaaS strategy by a tech marketing agency that understands the industry. ActualTech Media was founded on the principle that there's no substitute for IT subject-matter expertise when marketing for B2B SaaS companies, and we stand by these ideals. We know how to make content your audience wants to read.
Contact us to learn more about our content creation services for SaaS companies.