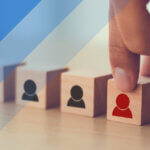 Content Marketing
6 Irrefutable Reasons To Create Personalized Content
Article Summary
In the realm of tech marketing, personalized content is a game-changer. The article underscores six compelling reasons to embrace content personalization. Firstly, personalized content zeroes in on a specific audience, enhancing lead quality. Brands that offer tailored content are perceived as more trustworthy, leading to a surge in sales. Secondly, account-based marketing, a rising trend, necessitates a personalized content strategy. Thirdly, personalized content boosts customer engagement, fostering brand loyalty. Salesforce reports that 95% of customers remain loyal to brands they trust. Fourthly, personalized content attracts high-quality leads, addressing the challenge faced by 44% of B2B marketers. Fifthly, it aids in qualifying existing leads, distinguishing potential buyers from the uninterested lot. Lastly, personalized content promises a higher ROI. Businesses with blogs, for instance, generate 126% more leads. The article concludes by advocating for personalized content strategies, emphasizing their role in securing better returns and superior leads.
Personalized content for tech marketing attracts the right leads, moves those prospects through the sales funnel, and encourages customers to remain loyal. Learn six reasons you should start creating customized content for your IT marketing company.
Key Takeaways:
Personalized content targets a specific audience to increase the quality of your leads
Brands with personalized content are trusted more by customers, which leads to increased sales
Account-based marketing requires a personalized content strategy
🤫 PS: Looking for pricing on custom Tech content? Get a price list here
What Is Personalized Content?
About 89% of companies are investing in customization. In addition, 98% of marketers see improved customer relationships because of personalization.
Content personalization is creating content for a specific and targeted audience. For instance, this can be an ad that addresses your buyer by job title, blog posts that use industry-specific examples, or an e-book case study that addresses your target audience's pain point.
How Do You Create Personalized Content?
Creating personalized content starts with understanding who your audience is and what they need. Then you build detailed audience personas using first-party data about who you're targeting and already attracting. For instance, you can collect their firmographic information, primary decision makers, common pain points, and where they are in the sales funnel.
When you create content, always keep those personas in mind. Each piece you craft should address one or two personas while keeping them in mind and at the center of your message.
For example, instead of talking about how your software performs tasks quickly, you might talk about your software in terms of the time it saves while listing specific tasks your target audience might perform.
Some other ways you can personalize your content include:
Job titles
Locations
Industries
Pain points
Business sizes
Past purchases
Past interactions
Point in the sales funnel
Why You Should Create Personalized Content
Here are six data-backed reasons why you should create personalized marketing content.
1. Encourages Consumer Loyalty
McKinsey's Next in Personalization 2021 Report shows how personalization influences customer loyalty. Because of the availability of data, customers and businesses expect the brands they interact with to know them personally.
Businesses should use that personal knowledge to adjust their marketing content and make it more relevant and easy to navigate. For example, you might have links throughout a blog post that direct customers to related software that can solve the issues you address in your content.
You should also tailor your content's message to each customer's needs. For instance, your tech case studies should relate to your audience's industry and pain points. You should also write them in a language they understand and at their level.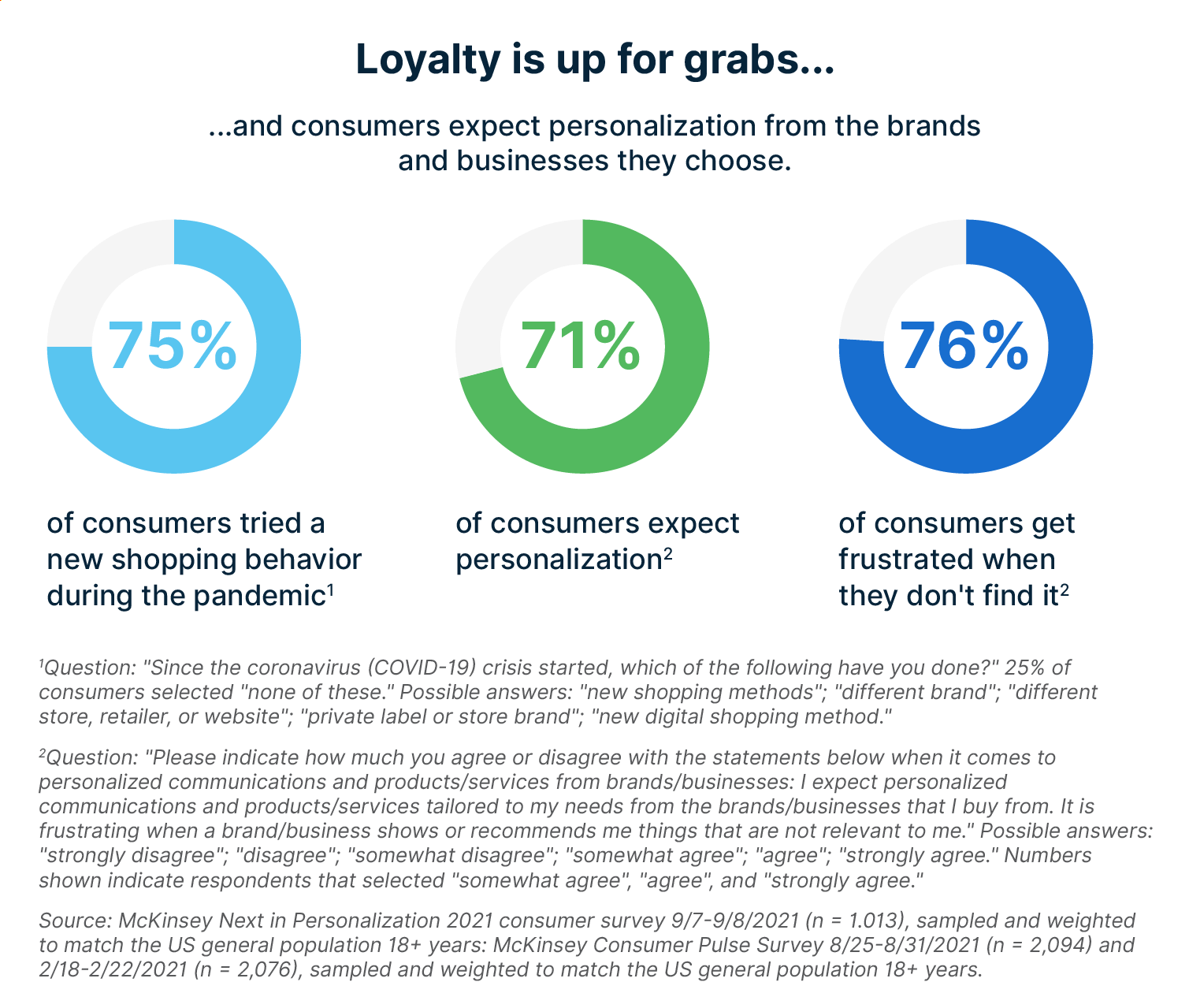 2. Required for Account-Based Marketing
Account-based marketing is on the rise. It's a customized strategy focusing on building relationships with high-value accounts rather than performing general marketing strategies. Personalization is at the center of a successful account-based marketing strategy.
According to key findings from Terminus's 2020 State of Modern Marketing report, 91% of marketers agree that they intend to pursue a tailored approach for targeting prospects and customers using personalized campaigns. In addition, 87% of marketers say they need first-party data to create personalized strategies.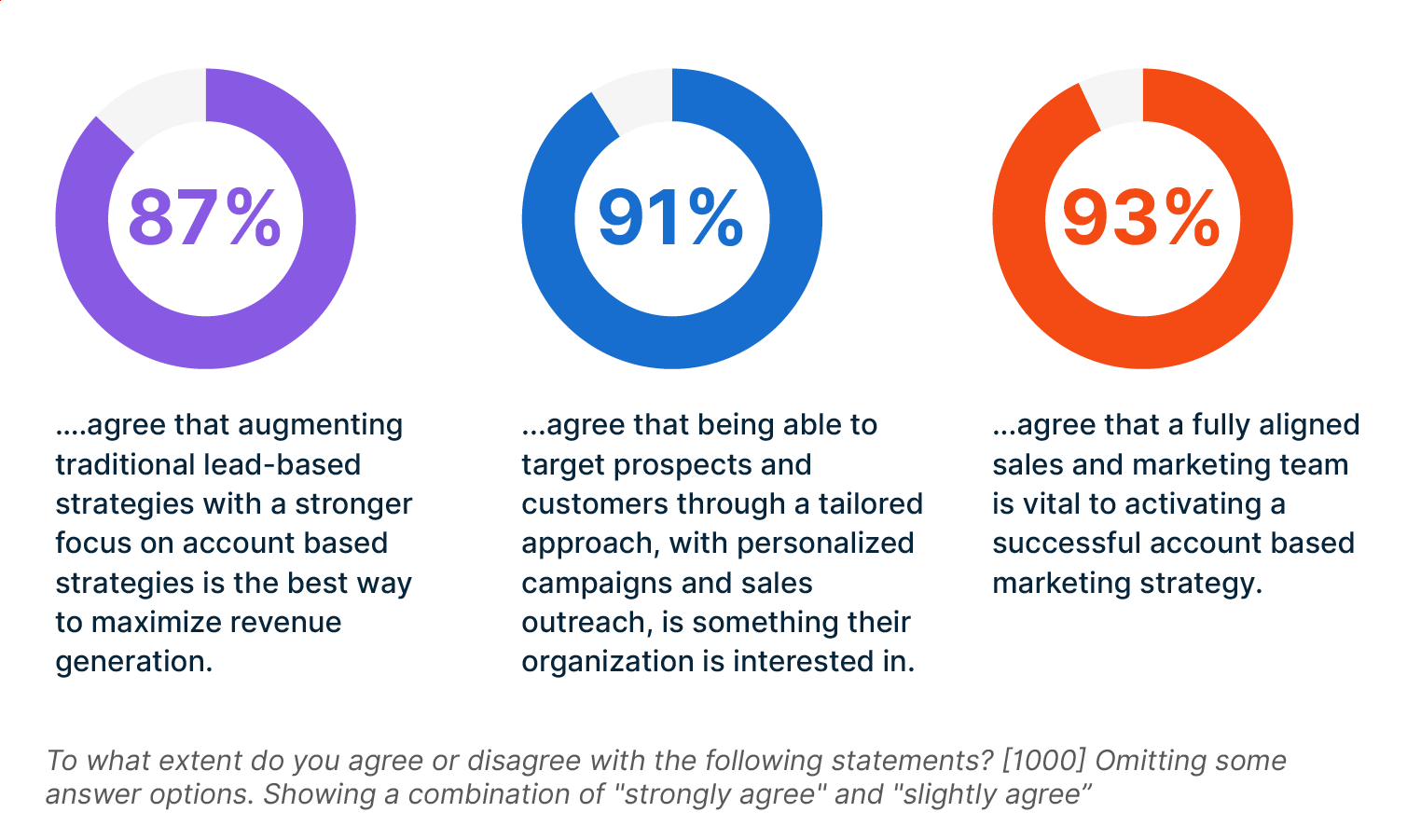 3. Increases Customer Engagement
Customer engagement is building an experience that keeps your customers connected to your brand before, during, and after a purchase. This encourages customer loyalty because they're more likely to make future purchases.
Providing personalized engagement content creates ways for customers to interact with your brand in new and relevant ways. For example, the same decision maker can read a blog post, download an e-book, and attend IT webinars. Each of these interactions increases their level of engagement and trust with your brand.
According to a Salesforce State of the Connected Customer report, 95% of customers remain loyal to brands they trust.
4. Attracts Quality Leads
According to FinancesOnline, 44% of B2B marketers say finding quality leads is their biggest challenge. However, 91% of B2B marketers use content marketing to reach new customers. About 42% of marketers personalize their content to increase engagement and build relationships with potential buyers.
By personalizing your content, you make it relevant to your target audience. For example, you might address key decision makers by title at the start of a marketing video or personalize images to look like your primary audience. This attracts quality leads to the content.
5. Qualifies Existing Leads
Over half of your leads aren't a good fit for your company. Qualifying your leads helps you sort those not interested in your brand from those with a high buyer's intent. Most qualification processes depend on a lead scoring system where actions or responses give lead points. Once a lead reaches a certain point value, they move from a marketing-qualified lead to a sales-qualified lead.
One way to qualify leads is to create personalized content that moves leads through the sales funnel. For example, a webinar or downloads require higher effort to engage with. Therefore, interaction with these content formats indicates a higher interest in your brand.
Create customized content for your leads and where they are in the sales funnel to encourage them to take additional actions that qualify them before you invest in nurturing strategies. For example, email drip campaigns are a very effective way to increase the score of marketing qualified leads and identifying the most interested prospects.
6. Leads to a Higher ROI
A content marketing campaign costs 62% less than other marketing campaigns. In addition, it yields better results. For example, businesses with blogs generate 126% more leads than those without a blog, leading to higher returns.
However, the type of content you use influences your return. About 82% of customers have a favorable opinion about a brand after interacting with custom content. The reason is customized content builds trust with the buyer, which is key to turning them into loyal customers with a high lifetime value.
Personalize Your Content Marketing Strategies
Personalize your content marketing for tech companies and see greater returns and higher-quality leads. ActualTech Media can help you in content creation and distribution through our custom content services and content syndication solutions.
Contact us to learn more about how we help businesses create personalized and targeted content.