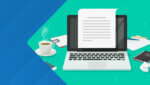 Content Syndication
Is There a Content Syndication Template, and Should You Use It?
Article Summary
Templates can be invaluable for B2B content marketers, offering a streamlined approach to repetitive tasks. However, when it comes to content syndication, relying on a template might not be the best strategy. While templates can simplify processes, content syndication demands a unique approach for each campaign. Instead of using a one-size-fits-all template, marketers should consider repurposing high-performing content, updating outdated materials, or even researching competitors for inspiration. Another effective strategy is to syndicate third-party content, leveraging their authority to enhance credibility. If creating fresh content is the goal, partnering with content creators can be a viable solution. In essence, while content syndication templates might seem like a convenient tool, a customized approach targeting specific audiences ensures that the content resonates, ultimately leading to better engagement and results.
Templates are incredible tools that can save B2B content marketers countless hours of work. Through templates, marketers can skip tedious and repetitive tasks by simply inputting new information in an old formula. However, a content syndication template is one template that marketers shouldn't use.
Learn why you should skip the template and what you can use instead to streamline the syndication process without compromising the quality.
Key Takeaways:
There's no content syndication template, as each campaign is unique
Instead of using templates, use well-performing content or refresh old content
Ask a third party if you can publish their content in return for the leads
Content syndication platforms can help marketers create fresh content without the use of templates
Is There a Content Syndication Template?
The short answer is no. There's no formal B2B content syndication template unless a business decides to create its own template. However, some rules apply to content creation and distribution to guide the process and ensure marketers maximize the return from the strategy. Here are a few of the most important guides:
Target a specific audience: Content syndication works best as a targeted strategy for a niche market segment, increasing the chances of generating marketing-qualified leads.
Gate the content: Use e-books, whitepapers, and videos in content syndication as marketers can gate this content to help track and capture the traffic.
Keep the content simple: There's no need to complicate the content marketers distribute. An easy-to-read and digestible e-book performs better than pages of complex jargon.
Follow up with the Leads: Decide on what will happen to the leads after collecting them. For example, will the marketing team input the lead information into a database or add those leads to email segments and start a drip campaign? Establish follow-up strategies and prepare the strategies for when the leads come in.
Should You Use a Content Syndication Template?
The lack of an established content syndication template isn't a bad thing. Content syndication for lead generation shouldn't be a plug-and-play game where marketers pop in a few words in a premade template that the marketer blasts across the web. That strategy is as effective as picking lottery numbers and hoping one is the winning number.
Instead, content syndication should be a customized approach. By customizing each content syndication asset and approach, marketers can target a specific audience to guarantee the content connects with the intended readers.
For example, a marketing team might want to generate leads from financial institutions that need data management systems. To reach this audience, the marketing team would customize every aspect of content syndication, from the team's digital asset to the filters the team uses to reach key decision makers.
ActualTech Media helps marketers create this hyper-customized content syndication strategy by offering multiple filters, including title, geography, business size, and industry.
Once the marketing team receives a list of new marketing-qualified leads, the team should use customized follow-up strategies for those leads. For example, B2B tech marketers might create an email drip campaign for those financial decision makers focusing on pain points specifically felt by decision makers in the financial industry dealing with data security issues.
5 Ways To Make Content for Content Syndication Without a Template
Learn five alternative methods to a content syndication template to create convenient content to share without losing quality.
1. Repurpose Well-Performing Content
Perhaps the easiest and most-used method for content syndication is reusing content that has already been produced. Did the marketing team create an e-book that received an astounding response? Was there an infographic that customers found especially helpful?
Marketers can save time by reusing that content for a similar audience through content syndication.
Webinars are one of the best forms of content to syndicate. After the live event, marketers can save a webinar recording and use it as a webinar for lead generation through content syndication. In this way, the business will continue to generate leads beyond the group that was able to attend the live event.
2. Update Old Content
Regularly auditing marketing content identifies outdated content that could still be relevant with a slight facelift. For example, if a business publishes a report on the state of data security in 2022, that business might consider adding new data and posting the same report for 2023.
Updating annual reports keeps content relevant and gives marketers a convenient library of fresh digital assets to use in content syndication strategies.
3. Research the Competition
If marketers are looking for a template to start creating new content to syndicate, one place to look is at the competition. Researching what the competition is posting provides a framework for what works and doesn't. For example, if the competition has content ranking at the top of Google searches, marketers can use a similar format or type of content to create content for syndication.
4. Use Third-Party Content
Here's a secret of content syndication that few people realize: marketers don't have to use their own content.
Doesn't that defeat the purpose of syndicating content? Well, that depends on the goal. For example, if the goal of content syndication is to generate leads, then any gated content would work. Marketers can partner with someone like ActualTech Media and use that partner's content. ActualTech Media creates Gorilla Guides and other engaging assets for partners to use for marketing strategies like content syndication.
By using a respected third party's content in a content syndication strategy, marketers can build on that third party's authority, which adds credibility to the business's future content.
5. Work with a Content Creator
Sometimes, marketers don't have any content that works for their syndication goals. That means it's time to create new content specifically for the syndication campaign. However, content creation isn't an easy task to undertake. For example, a 500-word article or an e-book or whitepaper can take one to two hours to create. So while a template would make content creation more manageable, it's not a marketer's only option.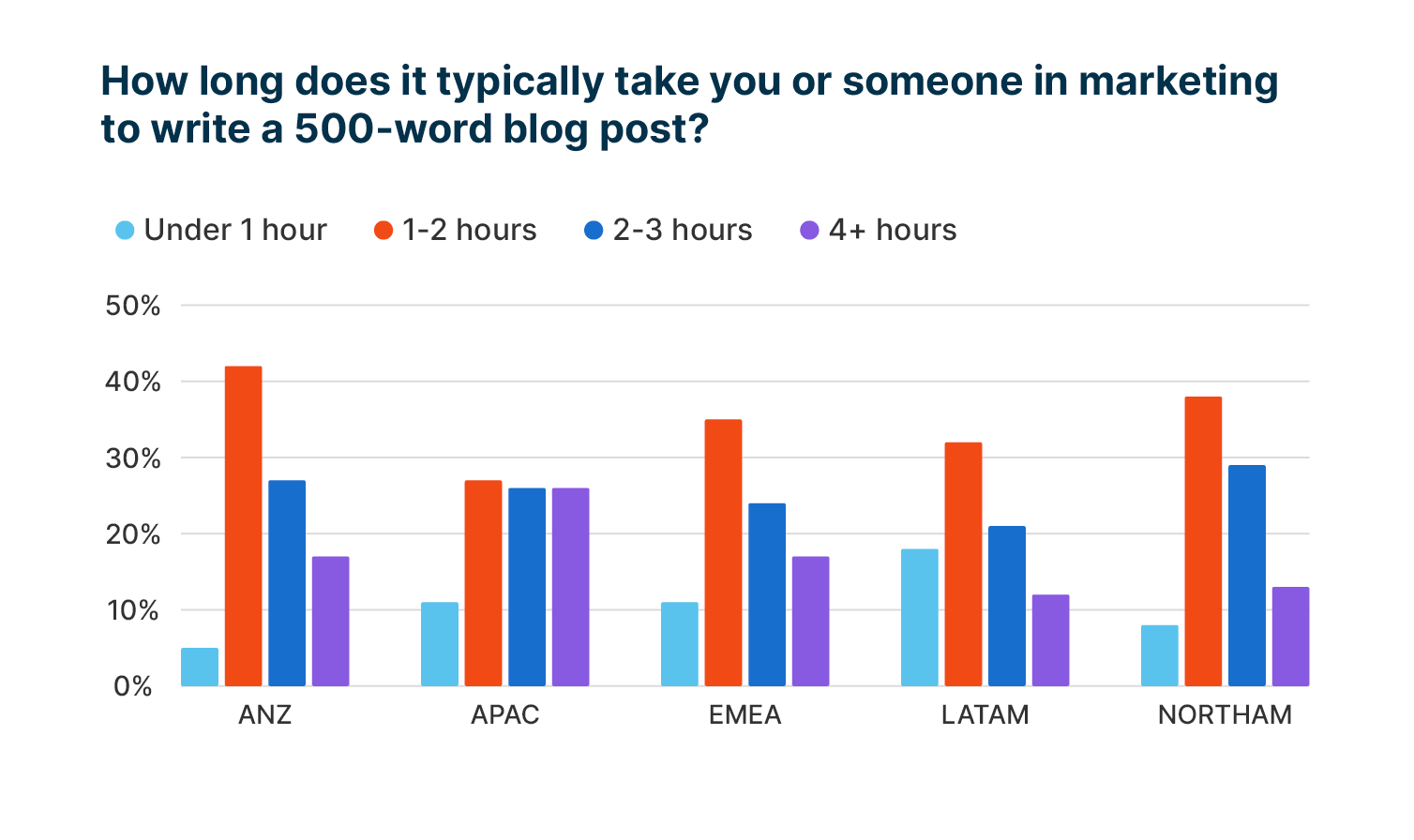 If B2B tech marketers want to create new content but don't know how or have the time to start from scratch, consider working with third-party content creators.
ActualTech Media offers content creation services alongside our content syndication services. Our content creators are tech professionals who understand the niche. We use our knowledge of a tech audience and content creation to create unique e-books, infographics, and other digital assets that are perfect for any content syndication strategy.
Create Great Content Without a Template
Using a content syndication template isn't necessary with the support of our team at ActualTech Media. We have experts that will walk you through every step of the process, from content creation to distribution, to ensure you see the results you need.
Contact us to learn more about our content syndication services.