Contact
When HubSpot asked B2B marketers what the top challenge was for reaching B2B buyers, 30% said measuring the ROI of marketing activities, while 28% said generating traffic and leads. These two pieces of the marketing puzzle work together as leads are necessary for conversions, while measuring ROI ensures that generating those leads doesn't cost more than the conversion brings in sales.
B2B content syndication for lead generation offers a solution to these two challenges through a targeted marketing approach that's easy to track and measure.
Learn how to syndicate content and generate marketing-qualified leads, so revenue is consistently greater than marketing spend.
Key Takeaways:
Content syndication generates marketing qualified leads to fill the sales pipeline
Content syndication is easily trackable and measurable to ensure marketers see a consistent stream of revenue from the campaign
Work with a content syndication platform to ensure the right audience sees the marketing content
Why Marketers Should Invest in Content Syndication
What is content syndication?
Content syndication is when marketers distribute branded content on third-party platforms to increase exposure. B2B marketers benefit from a more targeted approach to content syndication as B2B audiences aren't as broad as B2C audiences. Therefore, B2B tech marketers would want to distribute the content directly to a few high-quality accounts or on direct channels to ensure the content reaches the desired audience and has a high return.
B2B tech marketers gate the content for syndication, so readers exchange information to access the e-book, whitepaper, video, or other download. Gating content serves two purposes. First, marketers can capture the readers' information to add that data to the sales pipeline. Second, marketers can qualify leads according to the lead's title, industry, and other form information.
Because content syndication is targeted, marketers attract more qualified leads. In addition, content syndication provides clearer returns which aid in measuring the return on investment (ROI) from content syndication.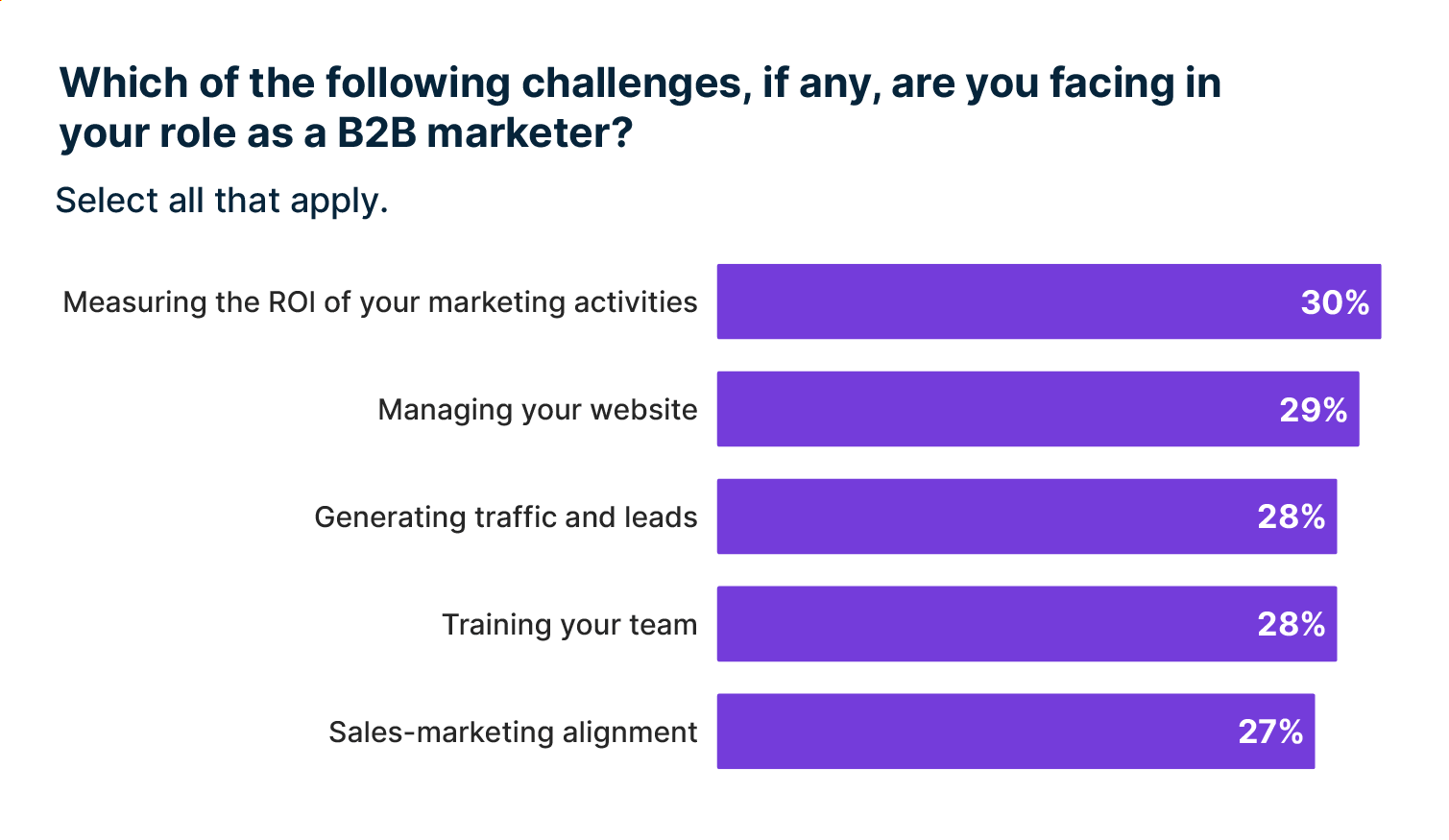 7 Steps to a Successful B2B Content Syndication Strategy
Learn how to syndicate content to ensure each investment pays off in quality leads.
Step 1: Set Content Syndication Goals
Some of the top marketing goals of content syndication, according to our team members at ActualTech Media, include:
Increasing brand awareness: Reaching the top of the funnel leads and introducing those leads to a business
Generating leads: Attracting marketing qualified leads (MQLs) for the marketing team to nurture and convert
Filling the database: Gathering lead information to fill the sales database to improve marketing and sales efforts
Marketers must establish what their goal is before starting the content syndication process. These goals will tell marketers what metrics to use to measure the success of content syndication and what content will be most successful in accomplishing that goal.
Step 2: Outline the Target Audience
Marketers often waste around half their budget on unqualified leads because the marketing campaign didn't address the right audience.
An ideal customer profile would outline what the target audience looks like. For example, the profile would include industries, titles, and firmographics to help marketers target an audience of prospective buyers.
However, the ideal customer profile would also include intangible details. For instance, what are the decision makers' primary challenges, or what are their current needs? These details will guide marketers in choosing content that will attract and benefit the lead. If the content isn't relevant to the audience, no one will download it. So, understanding the audience becomes crucial as marketers move on to the later steps in the process.
Step 3: Connect with a Niche Content Syndication Platform
Content syndication is a broad term that can refer to any strategy for dispersing content on third-party sites and platforms. However, ActualTech Media takes a different approach to this popular strategy. In our process, we don't waste clients' time and effort on leads with no intent to buy. Instead, we take the content and distribute it directly to a target audience.
However, you need to work with a content syndication platform to perform this targeted content syndication. A content syndication platform, like ActualTech Media, has a network of tech platforms with a target audience. Therefore, tech marketers work with platforms like ActualTech Media to access that niche network and audience of prospective buyers.
Step 4: Create Quality, Authority Content
The best content to syndicate is digital assets that a business can gate. Some examples include:
Videos (like an on-demand webinar)
E-books on a tech topic
Tech briefs covering the latest industry data and research
Whitepapers that summarize tech topics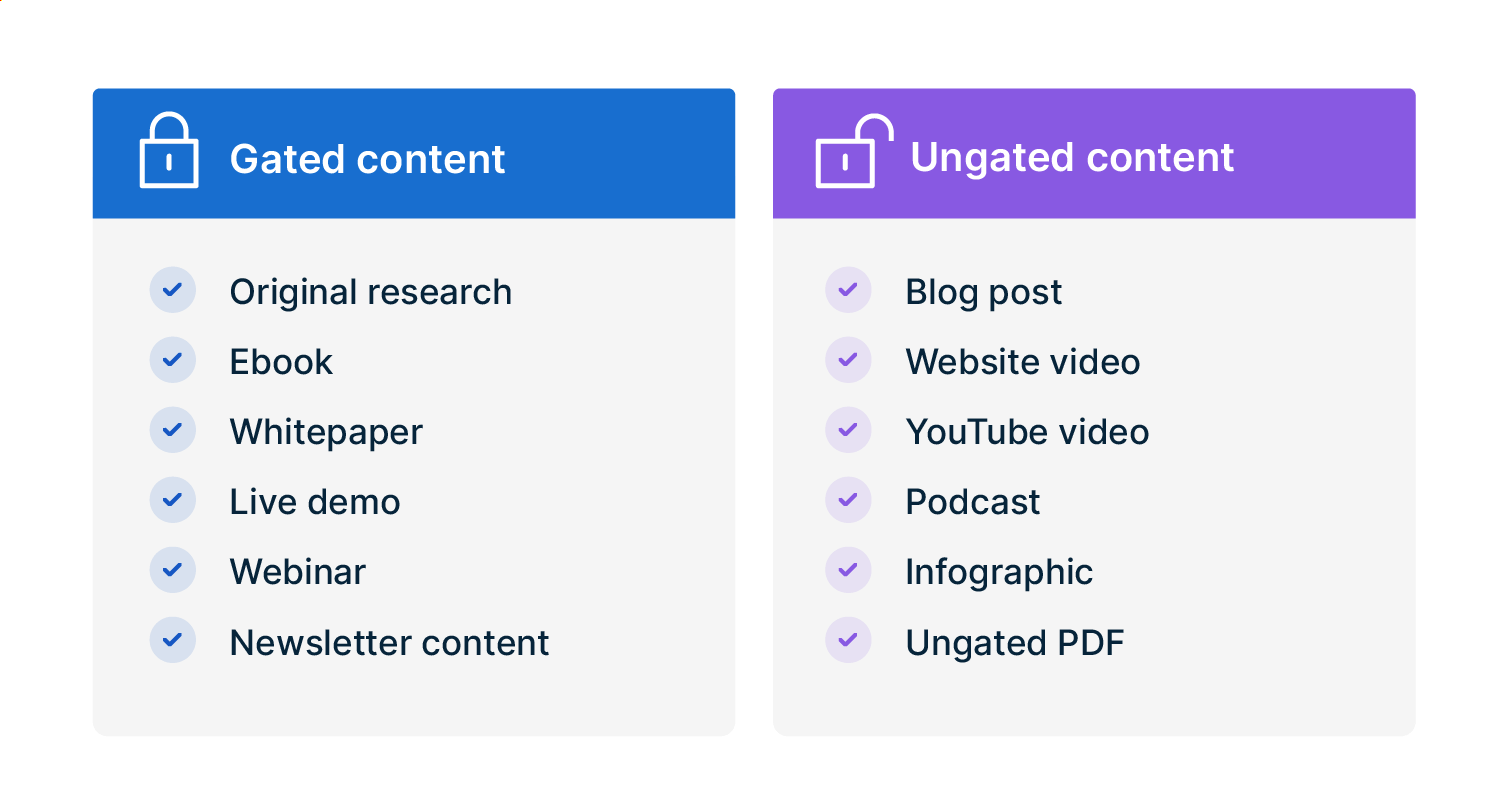 Marketers will often use content that already performs well. For example, a webinar lead generation event might have brought in many leads. Therefore, marketers already know that content is popular among the target audience. So, marketers can gate the on-demand webinar and syndicate it to a broader audience.
Other times, marketers might see better success from creating content specifically for content syndication. By customizing content for syndication, marketers can create digital assets personalized to the target customers' needs.
Are you not sure where to start with content creation? Work with ActualTech Media content creators to build content for tech audiences.
Another option is using third-party content. For example, our Gorilla Guides address tech topics from a third-party perspective for well-rounded advice on relevant IT topics. Content marketers can syndicate these ready-made guides to gather leads without creating fresh branded content.
Step 5: Establish Filters to Target the Audience
Filters help marketers target those buyers that are most likely to purchase. Marketers use geo, title, and industry filters to identify leads that match the target audience.
Filters sort out readers with a low probability of converting. That way, marketers only invest time and resources into nurturing leads with a high buying potential.
Step 6: Nurture the New Leads
As leads come in, the marketing team should be ready for the next stage in the buyer's journey. After lead generation comes lead nurturing, which is the process of building a relationship with the B2B decision makers and addressing all questions and concerns. Marketers can use a combination of emails, blog posts, and other marketing content to connect with tech leads during this stage.
Lead nurturing prepares leads for the sales team by monitoring the lead's behaviors. For example, the more times a new B2B lead interacts with a business, the more likely that lead is to respond to a pitch from the sales team.
Step 7: Analyze the Results and Optimize Accordingly
Content syndication produces several KPIs that marketers can track and analyze to understand the success of the content syndication campaign. Some examples of content syndication metrics to follow include:
Content views and downloads
Total impressions (compared to how many of those impressions downloaded the asset)
MQLs
Cost per lead
Cost per opportunity
Web traffic
Use these metrics to optimize future content syndication campaigns. Regular content syndication campaigns keep the sales pipeline brimming with new, quality leads. In addition, these metrics allow marketers to provide a more accurate ROI.
Start Your Next Content Syndication Campaign
ActualTech Media helps tech marketers target and reach key IT decision makers with relevant content. Use our content creation services and syndication solutions to fill your pipeline with MQLs ready for your nurturing strategy.
Contact us to learn more about our content syndication services.