Content marketing is cost-effective with a high return on investment, which is why most B2B marketers use content marketing in their tech marketing strategy. Quality IT content can establish you as a thought leader and create trust with potential clients. While not the primary purpose of IT content, it's also a valuable source of marketing-qualified leads (MQLs).
Learn why you should consider creating more IT content.
Key Takeaways:
Content marketing for IT companies provides educational resources, filling your audience's need to make informed decisions
Use your content marketing to solve pain points and build trust with your audience
Lead generation is one of the top reasons B2B tech companies create marketing content
🤫 PS: Looking for pricing on custom tech content? Get a price list here
4 Benefits of IT Content for Your Audience
Your B2B buyers are looking for quality and relevant information online to help them solve real business problems and make informed buying decisions. You can provide that content through a content marketing strategy for tech companies.
Here are four reasons your readers want to read more technology content.
1. Inspires New Ideas
New ideas are essential to business growth and the ability to remain relevant in changing times. These new ideas help companies stand out as innovative thought leaders with the added benefit of staying ahead of the competition. One way to find new ideas is by researching what other thought leaders are doing—even in other industries—and carefully considering the latest trends. 71% of decision makers say they frequently consume thought leadership to stimulate their thinking and inspire new ideas they can apply to their business.
Your business can establish itself as a leader by informing your audience about those trends to help inspire their creativity and help them succeed.
You can inspire your audience through:
How-o articles
Thought leadership content
Listicles
Case studies
Whitepapers
Videos and podcasts
Surveys, polls, and quizzes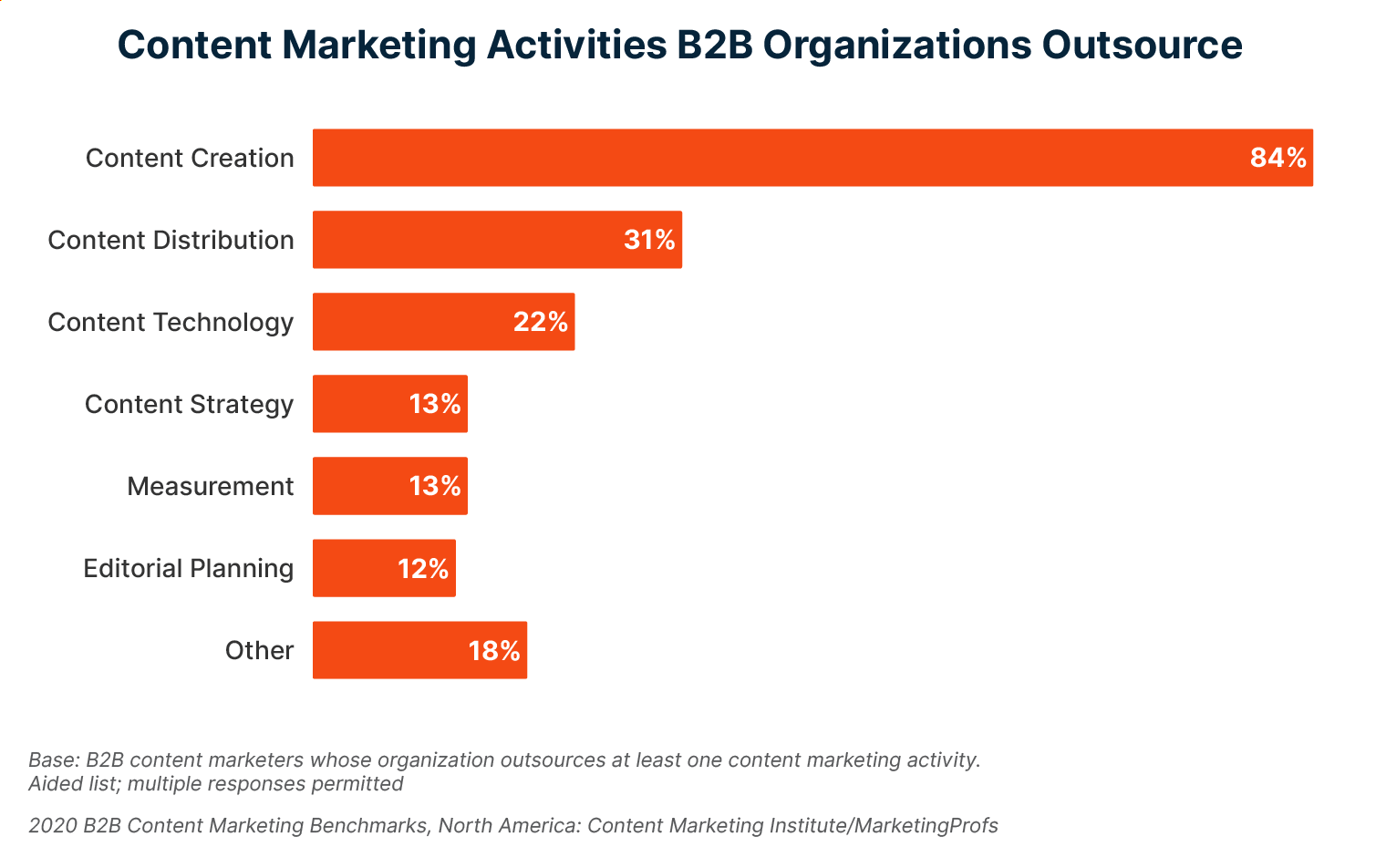 2. Keeps Them Updated on Industry Trends
Content marketing is an easy and effective way to share the latest news about your company and products. You can introduce your loyal customers to your latest products through newsletters, webinars, and website announcements. Many customers report an appreciation for taking the time to educate them on how your products can help their business, as well as how to best use your latest tech products.
3. Educates Them on Relevant Topics
The average B2B buyer consumes 13 pieces of content before making a purchase decision. Your tech buyers are consuming IT content to gather information for making an informed buying decision on software and tech products. If they'ree not consuming your content to provide them with the education they need to make those tech product buying decisions, then they're consuming someone else's, maybe even the competition's!
4. Solves Challenges in Their Jobs
Pain points are challenges potential customers face in their workplace. These potential customers interact with tech content to find solutions to these challenges. You can be that solution by addressing those pain points and exploring how your products and services solve them.
There are four primary pain point categories you can address in your IT marketing:
Productivity: Customers want to find the most efficient ways of performing tasks to reduce wasted time
Financial: Customers want to find ways to save money and resources
Process: Customers are experiencing problems in their methods, like bottlenecks or poor communication
Support: Customers are looking for available experts to help them when they run into challenges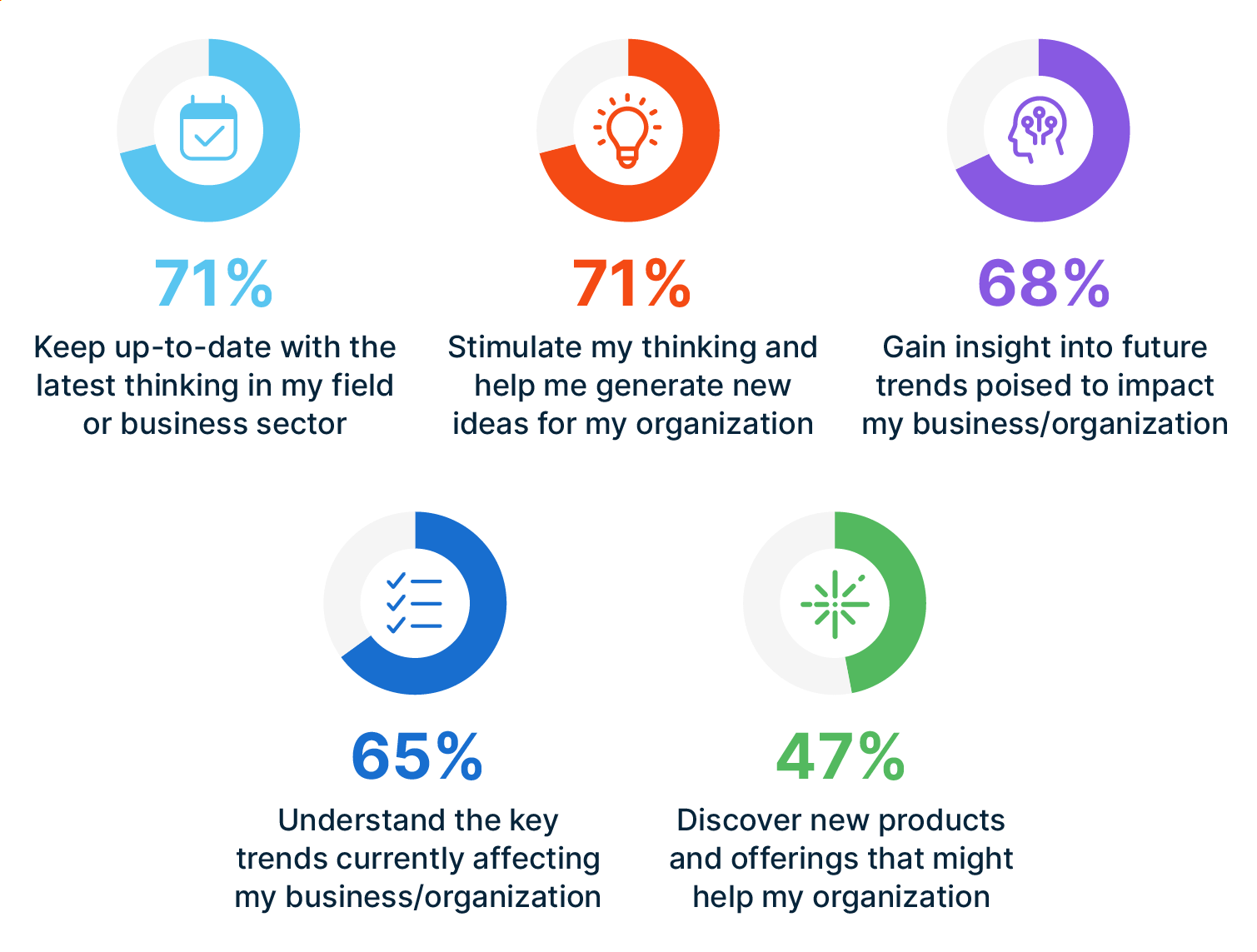 4 Benefits of IT Content for You
IT content can help you achieve more of your business goals. Here are four specific ways creating more IT content can accomplish this.
1. Generates Demand for Your Products
Potential tech clients won't always understand how your products work or why they need them. Regularly publishing IT content is a way to address both of these concerns. Generate demand for your products and services by explaining their benefits in terms of how they can improve your client's processes and productivity. In other words, make it clear why they need your tech.
Another effective way to generate demand is through creating authoritative content that establishes your thought leadership in the field and builds trust with your customers.
Unsurprisingly, 60% of buyers report searching for products and services after consuming authoritative content that mentions them.
2. Establishes You as a Thought Leader
75% of B2B marketers say building trust and credibility with buyers is the top reason for creating content. When your IT audience finds authoritative content about your brand, it builds trust, and soon your brand will be viewed as a thought leader in your tech niche. This means your IT audience is also more likely to purchase your products and services over your competitors.
Some of the best ways to establish trust and establish yourself as a leader include:
Thought leadership webinars
Research reports or tech briefs
E-books on trending topics
3. Generates New Qualified Leads
61% of marketers rank lead generation as their top challenge. One strategy many tech marketers are turning to is to embrace content marketing as an effective lead generation strategy. Lead generation involves targeting your ideal buyer, filtering out low-quality leads, and gathering contact information from high-quality leads. These insights, in turn, help your content team to create more targeted and relevant content in the future. With each iteration of this process, your content becomes more useful, targeted, and likely to generate new qualified leads
A sometimes overlooked IT content marketing lead generation strategy that ActualTech Media offers is webinars for lead generation. In this content marketing format, subject-matter experts (SMEs) present in custom or multi-vendor webinars to our large audience of tech buyers. After the event, participating vendors receive a list of attendees in our famous post-event action report (PEAR), which helps you narrow down the most interested leads for your sales pipeline (and makes you look like a tech marketing superstar).
Another effective strategy we offer is content syndication for lead generation. This strategy distributes your digital assets directly to a targeted customer list. We filter out the potential for low-quality leads through customized field options, including job title, location, and industry. Meaning you receive a list of targeted buyers and sales-qualified leadss to fill your sales pipeline.
4. Creates a Loyal Community of Customers
Tech marketers have to focus more heavily on customer loyalty than many other industries because many technology products require subscriptions, regular upgrades, and opportunities for add-ons. That means that once a customer purchases from you, your job isn't done.
Creative IT content marketing can build a loyal community of customers that continue purchasing from your brand. Some of the best content for customer loyalty establishes a connection between your brand and the customer through regular product and company updates, educational materials on your products and how to use them, and training and support for ongoing customer satisfaction. Extra customer-loyalty points if you can do it in a fun and engaging way.
Create Tech Content To Grow Your Company
ActualTech Media helps tech companies create content designed specifically for IT audiences designed to meet your tech company goals. We can help establish your tech company as a thought leader through webinars, tech content, and content syndication. It's what we do every day.
Contact us to learn more about our tech content marketing solutions.