Webinars are a highly effective and relatively low-cost channel for raising awareness and generating leads. Making a webinar more engaging is an increasingly critical marketing skill.
Among polled marketers, 78% report that webinars consistently lower the average cost per lead, and 85% now consider webinars an indispensable part of their martech toolkits. In B2B contexts, where marketers can connect with more targeted and decision-capable audiences, webinars convert an average of 73% of attendees into leads.
As more marketers adopt webinars as a staple channel, hosts must work harder and smarter to create engaging, competitive content. In this guide, learn reliable tips to keep audiences active and engaged throughout webinars while effectively communicating key points that lead to action.
Key Takeaways:
Webinars have become a key part of the digital marketing repertoire
Engaging webinars are highly ROI-effective, but marketers must develop complex skills and extensive audience networks to reap the benefits
Integrating creative formats, regularly punctuated with dynamic content that elicits audience response and participation, helps create fun and interesting webinars that effectively communicate critical information
How To Make a Webinar for Lead Generation More Engaging in 5 Steps
Integrating engagement best practices helps marketers write and conduct great webinars that boost attendance, leads, and sales. Here are five tips marketers can incorporate in their next webinar.
1. Poll the Audience Before, During, and After the Webinar
Although only 15% of webinar hosts use them, polls represent an effective way for hosts to capture valuable attendee data and encourage audience participation. Hosts should include polls in webinar registration pages to learn as much as possible about who attendees are and what they want to get out of the webinar. With enough time and for regularly presented material, hosts can even develop branching workflows for webinar content based on polls run during registration.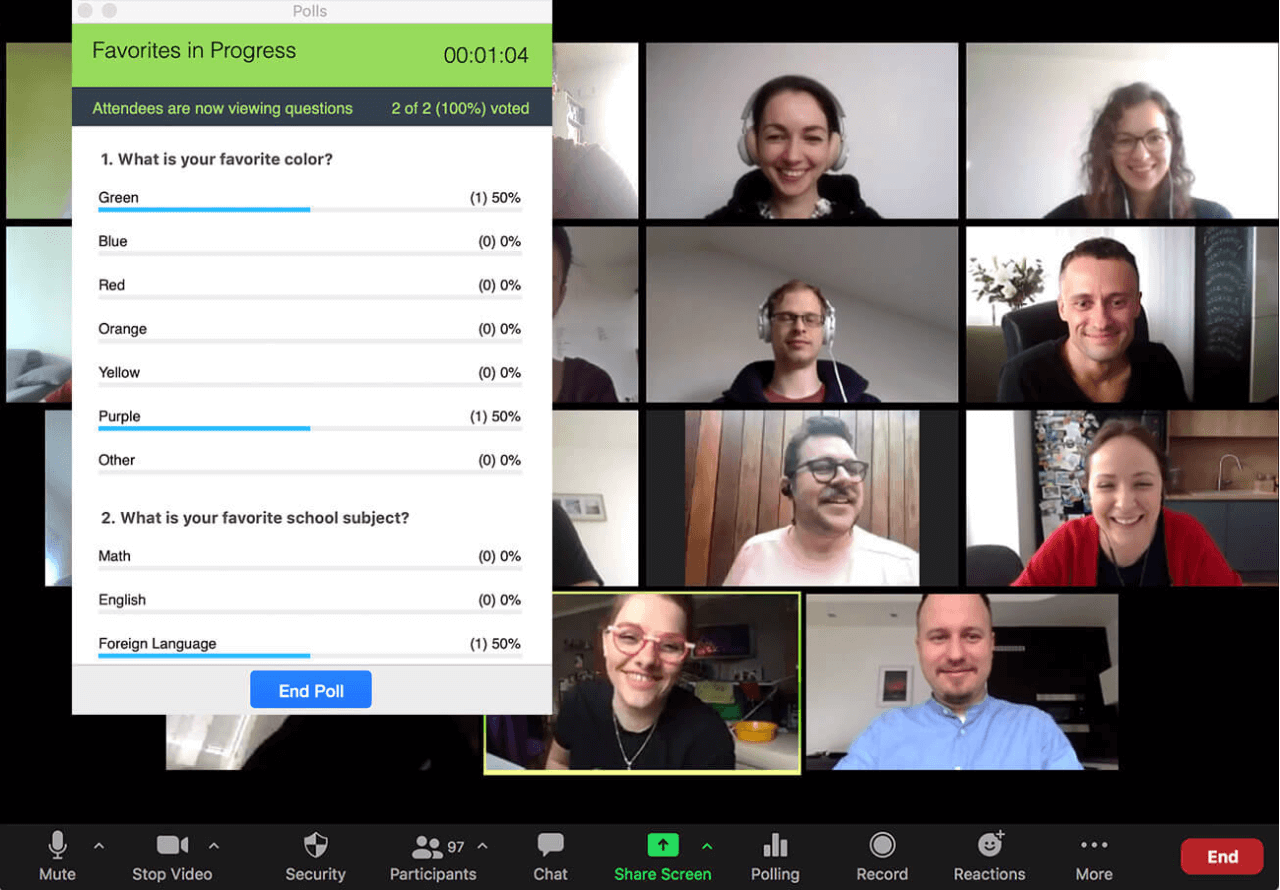 Live polls also serve as audience icebreakers at the beginning of webinars. Breaking down attendees by industry or posing a question subsequently answered in the presentation helps audiences feel involved.
2. Introduce Yourself and the Audience
Naturally, webinars should begin with introductions for hosts and presenters. But going straight from introductions to a lengthy, information-heavy presentation can make audiences feel like they're attending a lecture rather than an interactive event where their input matters.
Having audience members answer a quick question–either in advance during registration or live using your webinar platform's polling tool–regarding their location or industry may lighten the mood. Displaying an infographic or word cloud illustrating the answers can also serve as a segue into the webinar's main topic.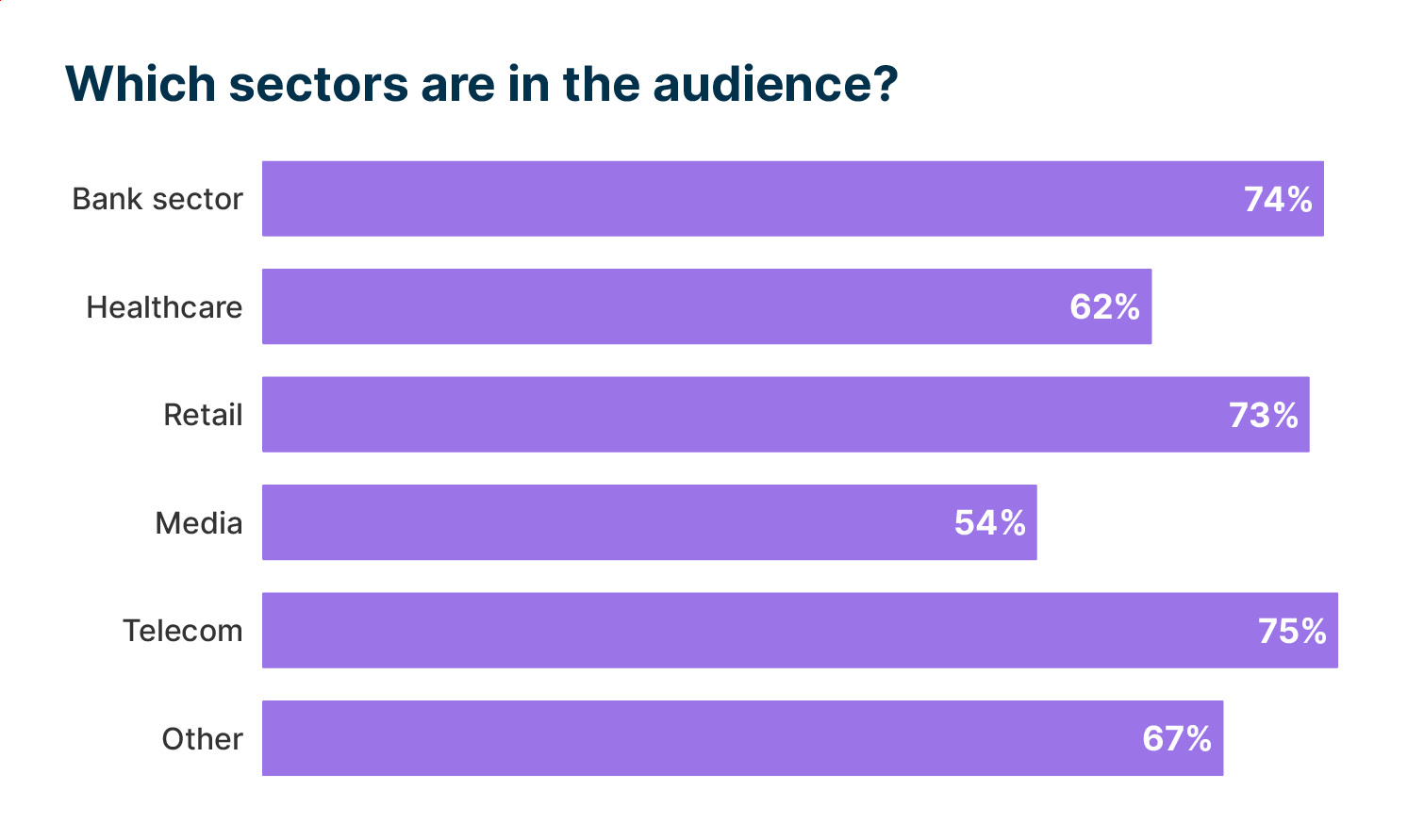 3. Leverage Visual Material
Two-thirds of people are naturally visual learners who are twice as likely to remember visually presented information. Incorporating more visual and dynamic content in engaging and memorable formats, such as brief videos and questions afterward, redirects the audience's attention. Visual material helps hold the audience's attention, and it helps drive home memorable points in a naturally intuitive format.
4. Diversify Promotional and Reminder Messages and Formats
Getting potential attendees' attention and then reminding registrants as the date approaches are critical to bringing in sufficient audiences. Deciding how often to promote and remind requires walking a fine line between taking too timid an approach or annoying contacts with identical emails, texts, and ads.
To find the right balance, hosts should diversify the content of their promotional and reminder materials. Use different formats such as videos, infographics, e-books, an overview of the products and services discussed, surveys, or poll questions. As the date approaches, ensure registrants receive reminders that appeal to different parts of the presentation or inform them of different questions or dilemmas, creating a sense of urgency.
Combined with the initial hurdle of assembling large target audiences in the first place, managing these tasks manually and with your team's resources can quickly become overwhelming. Partnering with a content syndication specialist to access larger networks of audiences by specific criteria and leverage their promotional tools and experience effectively kills two birds with one stone on this front.
5. Close with CTAs
Most webinar attendees choose your webinar for a specific reason, either looking for a solution to an ongoing problem or insights into emerging trends, new technologies, or impending industry changes. Hosts should ensure that their closing remarks speak directly to a single solution or insight that reminds audiences why they chose to attend. Immediately following these remarks should come a clear, concise call to action (CTA) that presents the audience with an urgent, logical next step following what they've learned.
Additional Tips for Smaller Audiences
For smaller audiences in highly niche settings, hosts can leverage the situation for heightened interactivity between audience members.
1. Test the Audience
One way to drive engagement while collecting valuable audience data is to test the audience at the end of the presentation. As no one likes surprises that put them under pressure, don't make it a pop quiz. Rather, inform the audience in advance and clarify that participation is 100% optional. Incentivize participation with a small but appealing reward, such as a product discount or an exclusive access event invitation.
Collecting quiz data across multiple webinars on similar topics also provides hosts with data insights into the effectiveness of different presentations and where specific aspects of the presentations are succeeding or failing at effectively communicating critical information.
2. Perform Live Evaluations
Depending on the size of the audience and the topic, hosts may include an introductory section for interactive evaluations of problem solutions or work examples submitted by the audience. Examples of different tech fields include:
UIs from designers
Best technical toolkit for hypothetical scenarios
A few lines of code to create a specified functionality from developers
Ad samples from marketers
These segments allow participants to showcase their work and skills while interacting with each other to discover insights about new products and services. Of course, submissions should be optional, and hosts should strive to keep comments and critiques constructive and positive.
Present Your Tech Content Through ActualTech Media's Multi-Vendor Webinar Lead Generation Programs
Creating engaging webinars that consistently drive lead generation is a feat that challenges even experienced marketing teams. At ActualTech Media, we connect B2B tech marketers directly to capable, motivated audiences in hot-topic multi-vendor industry events.
To schedule an initial consultation and learn how we can connect you with the right audience, visit ActualTech Media today.