SaaS marketing isn't as straightforward as traditional marketing because many of your clients don't know they need your products and services. Once customers recognize their challenges, they won't immediately trust your brand without a proven record and supporting data. SaaS content marketing will help you establish that trust, gain quality leads that will turn into conversions, and increase your customer retention.
Learn why a strong B2B SaaS content marketing strategy is unique and why it's the best marketing tool for SaaS companies.
Key Takeaways:
Content marketing for SaaS companies helps you educate customers on the intricacies of your products
Effective content marketing will build trust with clients to increase your sales
You can improve customer retention through content marketing that continues to add value for your loyal customers
🤫 PS: Looking for pricing on content marketing? Get a price list here
How SaaS Content Marketing Is Different from Regular Marketing
The five main steps in an effective B2B content marketing strategy include:
Understanding your goals
Researching your audience
Creating quality content
Distributing your content on the right channels
Analyzing and adjusting your strategy
While these steps look the same across most industries, the specific actions within each step will be unique, especially in a SaaS content strategy.
For instance, SaaS companies have different goals than B2C companies since your buyers are businesses with a specific agenda in mind. Instead of creating content that appeals to emotions or entertains the reader, your goals may be to present supporting data, introduce solutions to business needs, generate quality leads, and encourage businesses to sign up for your demo.
Why Is Content Marketing Important for SaaS Companies?
You'll experience these five benefits when you have a successful SaaS content marketing strategy, plus the returns from content marketing outlined in the video below.
1. Positions You as an Industry Expert
Content marketing will help your clients find and see your content. When your content ranks well in search engines and covers the latest trends in the industry, businesses will see you as a reliable authority in your industry.
Thought leadership content is vital for gaining the respect of other businesses as that content shows you're an expert in the technology and SaaS fields. Over 88% of decision makers in businesses say thought leadership content increased their respect for the company.

2. Removes Barriers to Purchasing Your Products
When you use B2B SaaS content marketing, you have limitless room and creative freedom to educate customers about their problems and how your products and services can solve those challenges. For instance, you can connect to potential leads through blog posts, social media, videos, and podcasts instead of feeling restricted to paid content platforms and a strict paid advertising budget.
You need that space to thoroughly address all roadblocks to purchasing your products. Many companies don't even realize they have an issue, which is a common barrier to purchasing SaaS products. Most of the B2B buyer's journey is businesses discovering their challenges and exploring solutions, which you can help them determine through your content.
Your content marketing strategies will also get a higher response rate than many traditional paid marketing methods since 80% of decision makers prefer reading articles for information than looking at ads.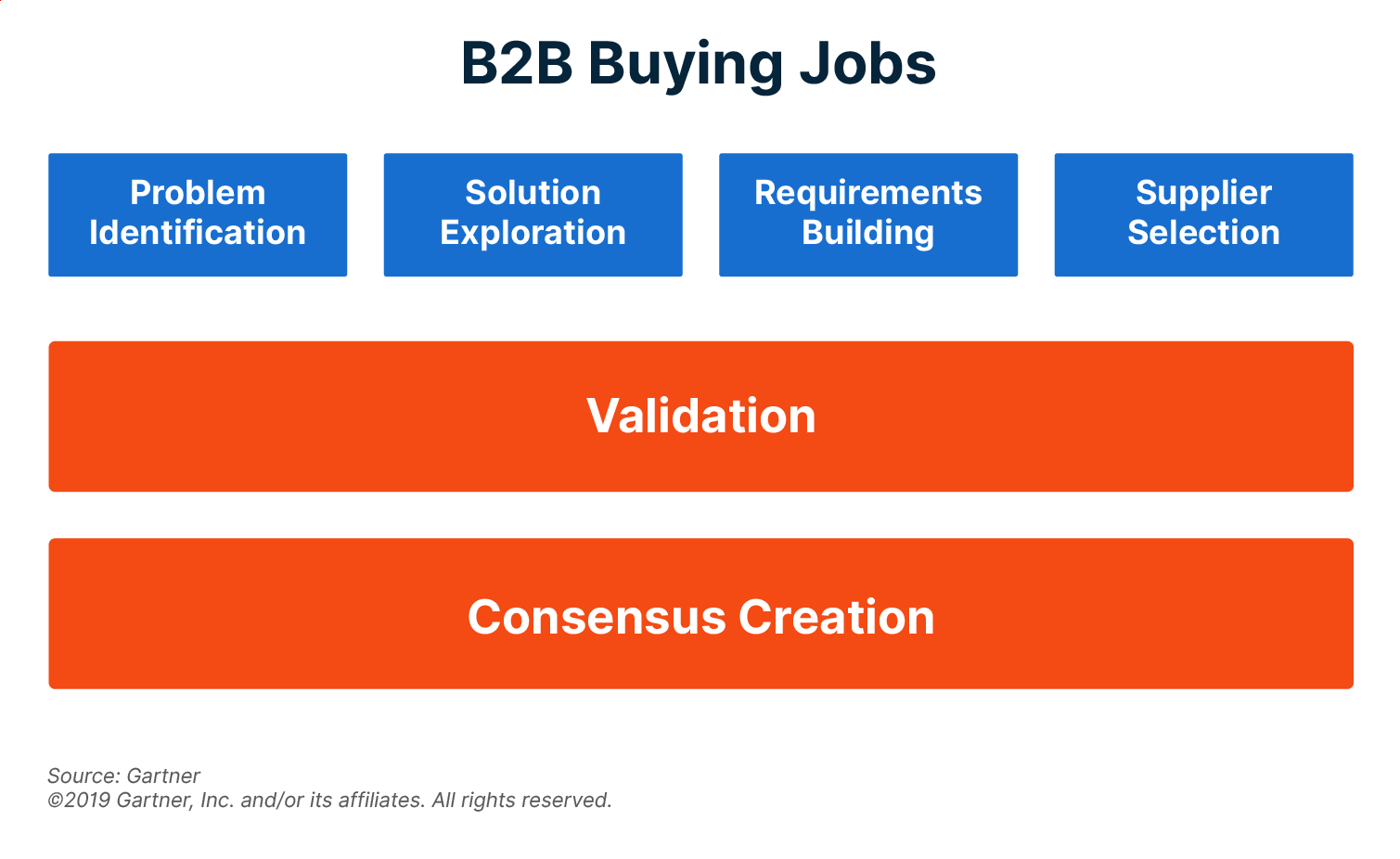 3. Generates More Quality Leads
About half of B2B content doesn't have conversion as the focus. Most of what you'll create is building your reputation and generating people's interest. This stage of SaaS content marketing is longer than for other businesses since many people don't realize they need your product yet. Instead of trying to convert your readers, you're generating quality leads for your sales team to meet with or to share a demo of your software.
The average sales cycle length of SaaS B2B companies is 83 days. You don't want to waste that time on leads that aren't a good fit for your products. Instead, you can use content marketing to increase the quality of the leads you bring in by targeting specific markets through keywords, addressing decision makers in your content, and distributing your content on channels that puts it in front of the right people. Using these effective content marketing strategies will help you streamline your sales cycle and see more leads turn into conversions.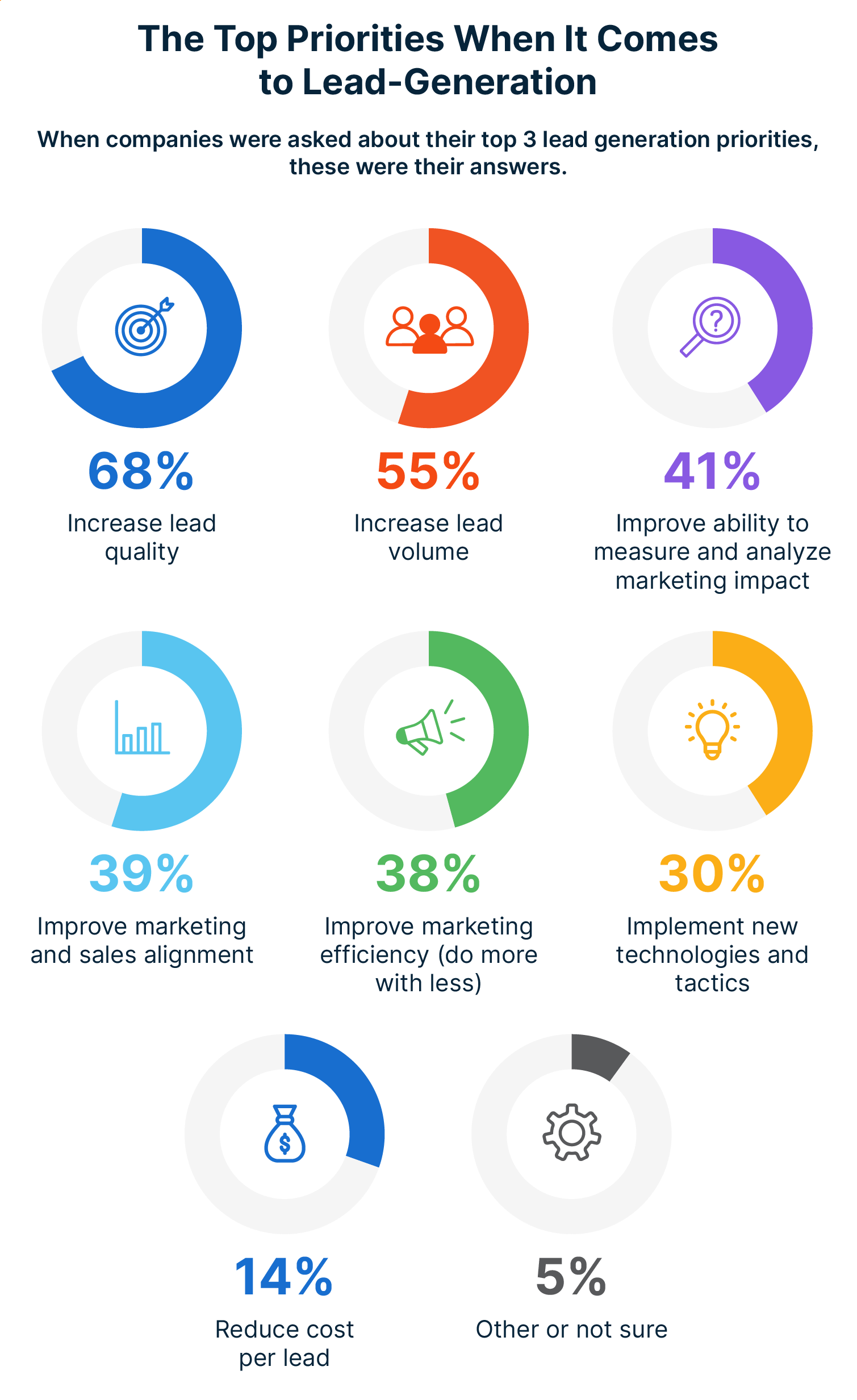 4. Retains More Loyal Customers
One report shows that a healthy SaaS customer churn rate is about 3% to 5% a month for a small company. That's the percentage of your loyal customers that will cancel their subscription or move on from your company. Content marketing can help you keep your churn rate low and increase your overall customer retention rate.
Through content marketing, you can continue to add value for your loyal customers by:
Helping them maximize the return from your products and services they purchased
Building a better relationship with them
Offering new and relevant information
Generating customer feedback to measure your customer satisfaction rate
5. Saves on Marketing Costs and Increases Your ROI
Content marketing costs less than paid ads and has a better ROI than paid search. Additionally, you can see three times as many leads for each dollar you spend on content marketing compared to paid search. Five months after creating content, your cost per lead will drop 80%, giving you an even higher ROI from content marketing.
You'll only keep bringing in leads with your paid search if you continue to pay for your ads. While this is effective for short-term boosts in marketing, it can become costly.
Instead of investing thousands of dollars, you can invest your resources into IT content creation and then allow that content to generate leads months or years after you created it. Every time you create new content, you add to your lead generation sources.
Improve the Effectiveness of Your Marketing with SaaS Content
Are you tired of pouring resources and valuable time into marketing strategies that yield little to no  return? Let your content marketing bring quality leads to you and increase your retention rates. In just a few weeks, you'll start seeing steady revenue growth from your content marketing efforts, helping you achieve your business goals faster.
Contact us to learn about our premium expert content solutions that help your content stand out.