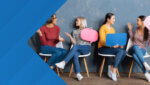 Content Syndication
Content Syndication - A B2B Content Strategy That Works
Article Summary
In 2021, content syndication emerged as the most rapidly expanding demand generation channel in B2B tech marketing, with 44% of surveyed participants indicating an uptick in investments in this domain. Content syndication in the B2B landscape facilitates connections with new, targeted audiences, comprising qualified and eager buyers. Despite a global marketing expenditure surge of 8.3% in 2022, projections for 2023 hint at a modest 2.6% growth. This necessitates a strategic focus on channels that guarantee tangible outcomes. Content syndication empowers B2B marketers to tap into extensive networks tailored to specific industry niches. The practice involves collaborating with third-party entities to drive lead generation by delivering content to audiences segmented based on parameters like job titles and industry. The benefits of content syndication include reaching a targeted audience, generating high-quality leads, optimizing ROI for premium content, and collaborating with experts for custom content creation.
A recent study of B2B tech marketing activities in 2021 found that content syndication was the fastest-growing demand generation channel or tactic for the year, with 44% of respondents stating that their organizations had increased spending in this category. In a competitive marketplace, B2B marketing through content syndication networks connects B2Bs to new, targeted audiences of qualified, motivated buyers.
Although global marketing spending rose by 8.3% in 2022, current projections see only 2.6% total growth in 2023. With less marketing capital, businesses should focus on channels that deliver bottom-line results. Content syndication allows B2B marketers to reach vast networks of close-to-purchase audiences matched to the specific criteria of industry niches.
In this guide, learn B2B content syndication and how to use it to drive an effective content strategy in 2023.
Key Takeaways
Marketer poll data indicates that spending on B2B content syndication services is rising
B2B content syndication for lead generation is an effective channel for reaching highly targeted, motivated audiences
Implementing a few critical best practices can help you formulate a high-performing content syndication strategy
What Is B2B Content Syndication?
B2B content syndication is the practice of partnering with third-party organizations to drive lead generation. This is achieved by delivering content to audiences targeted using categories such as job titles, industry, company size, and location. Effective syndication services offer account-based marketing (ABM) programs with options to reach audiences at different stages of the buyer's journey with multi-touch strategies.
B2B marketers choose content syndication networks for the quality and specifics of their established audience networks. Syndication services then deliver selected content through their channels to these niche audiences and vet responses before directing them to marketing teams as qualified leads.
The kinds of lead generation content that B2B marketers use include:
Whitepapers
E-books
Blogs
Videos
Podcasts
Why Should B2B Marketers Syndicate Content
Content syndication affords several B2B marketing benefits that stand out among other content marketing channels.
1. Connect with a Target Audience
Pushing marketing content into the wild through traditional channels can be like firing a flare gun into the night and waiting to see if anyone notices. Content syndication with lead generation networks removes much of the fingers-crossed chance element, as marketers can directly evaluate the kinds of audiences a network has access to. Additionally, syndication networks have relationships with prospective clients that they can leverage through direct outreach to secure highly motivated audiences.
2. Generate High-Quality Leads
As lead nurturing takes time and effort, marketers naturally want to focus on leads closest purchase rather than casually interested–but unready–prospects. Syndication networks not only have higher success rates with traditionally challenging outbound marketing channels such as calls and emails. They can also winnow quite a lot of the wheat from the chaff, passing only high-quality leads back to marketing teams.
3. Pay on a Cost-per-Lead Basis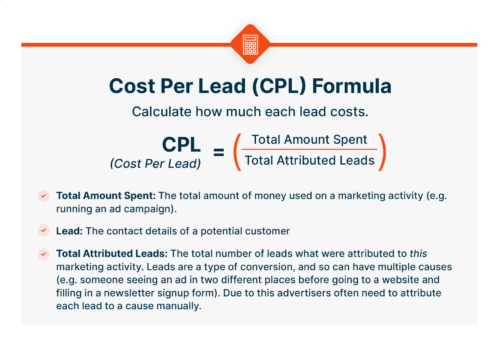 Qualified leads are a more direct metric of marketing campaign value than impression-based metrics such as click-through rates and site traffic. Content syndication networks allow marketers to run cost-per-lead (CPL) campaigns, delivering more reliable cost-to-conversion ratios.
4. Maximize ROI for the Best Content
Creating high-quality content requires serious investment. Serving the best content to only the audiences tech marketers already have severely limits its potential ROI. Syndication networks can serve content multiple times over and keep it on demand for new audiences as they accumulate.
5. Work with Subject-Matter Specialists to Develop Custom Content
Not every marketing team has sufficient in-house resources and talent to develop a portfolio of B2B content, including technically challenging formats such as e-books and webinars. Content syndication services can help organizations develop a range of content types with professional-grade design and vetted subject-matter expertise.
How to Implement an Effective B2B Content Syndication Strategy
Here are some key components to successful B2B marketing through content syndication.
1. Refine Ideal Customer Profiles (ICPs)
Syndication networks can only help to the degree marketers specifically identify who they want to reach. An ideal customer profile (ICP) describes–in organizational data called firmographics–the type of business that would benefit the most from a tech company's products and services. Crafting refined ICPs to guide your choice in syndication networks and the campaigns marketing teams run increases account conversion rates by 68%. Relevant firmographic categories include:
Industry
Size
Sector
Technological sophistication
Revenue
2. Assemble Target Accounts Lists (TALs)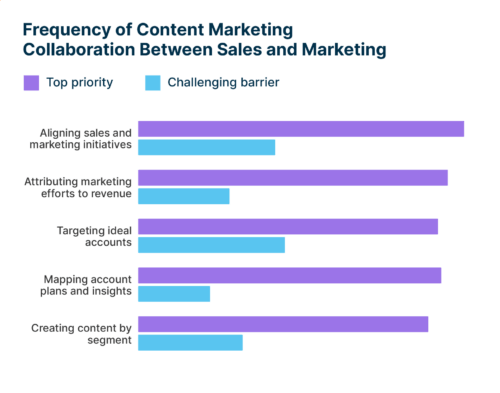 A target account list (TAL) is a collection of known accounts that match the criteria of an ICP. Businesses gather TAL data from every source and department, such as sales, marketing, and industry research. Although assembling comprehensive TALs is a top three B2B marketing challenge, TALs are among the most effective account-based marketing tools for matching content to audiences.
3. Choose High-Performing Assets
The optimal selection of content asset types to syndicate will vary by industry and unique ICPs. Nevertheless, marketers' strategies should consider current marketing trends for content syndication by spending. The top four are:
Whitepapers–85%
Webinars–60%
Infographics–50%
Blogs and articles–35%
Company-specific asset considerations should focus on matching content types to the level of investment and commitment a tech business' products or services represent. For example, if a product is a stand-alone,  such as supplemental software with a small upfront investment, syndication campaigns should primarily consist of content that audiences can consume quickly, such as blogs and infographics. However, if adopting a product requires a large investment and organizational change, in cases such as customer relationship management (CRM) software or content management systems, comprehensive, information-heavy content will do better under the scrutiny of many eyes in many departments.
Accelerate Lead Generation for Your Niche Tech Content with ActualTech
At ActualTech, our content syndication experts can deliver hundreds of thousands of targeted leads per year at affordable CPLs and deliver your best content to new, highly motivated audiences in various tech niches.
To grab a spot on our calendar and learn more, visit ActualTech here.