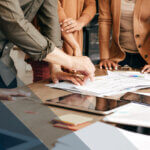 Content Marketing, Content Syndication
B2B Content Marketing in 2022—Strategy, Trends, and Statistics
Article Summary
The B2B buying landscape has undergone rapid changes in recent years, necessitating marketers to adapt their content strategies accordingly. This article delves into the emerging trends and strategies for B2B content marketing in 2022 and beyond. Automation has become a cornerstone, with a surge in businesses undergoing digital transformation. The demand for content marketing automation is on the rise, with many organizations recognizing its effectiveness. Virtual events and webinars have gained immense popularity, especially with the shift from in-person events due to the pandemic. LinkedIn has emerged as the dominant platform for B2B content marketing, offering precise targeting and context marketing. Personalizing the brand voice and humanizing interactions have become essential. Leveraging technology, such as AI and machine learning, allows marketers to hyper-target and better understand their audience. Case studies, original research, and whitepapers are pivotal in building trust. Embracing thought leadership marketing positions businesses as industry leaders. The article underscores the importance of an empathetic approach and utilizing technology to resonate with target audiences authentically.
Over the past couple of years, change in B2B buying habits has been accelerating, and as marketers, we need to continue to adapt our content marketing strategies to align with these changes.
This article discusses some of the trends and strategies in B2B content marketing in 2022 and beyond, and actionable steps marketers can take now to meet buyers' expectations.
Key Takeaways
Automation will streamline B2B content marketing efforts
LinkedIn is the forerunner as the best social media platform for B2B content marketing
Businesses should provide fact-based information about their products and services to gain the trust of their audience
🤫 PS: Looking for pricing on custom content for Tech? Get a price list here
Automation in B2B Isn't the Future, It's the Now
A growing number of businesses are undergoing digital transformation (DX). According to recent data, 70% of organizations have a DX strategy or are currently in the development stage of one, and you can't mention DX without mentioning automation.
Content marketers may struggle in keeping up with the volume of content that must be generated and dispensed, subsequently increasing the demand for automation in content marketing. According to insights from Invespcro, 63% of businesses that deem their automated marketing strategy effective will continue to increase that budget.
Clearly, organizations understand the effectiveness of automation marketing and are willing to spend. With another 66% of businesses planning to increase their content marketing strategy, some of that increased automation expenditure is bound to trickle down into content marketing. Between content creation and content curation, marketers need to be empowered with tools that can streamline their efforts. Software developers are aware of this trend and have designed a plethora of different software tools that aim to ease the workflow of content creators.
Virtual Events and Webinars Are Exploding
Shutdowns and social distancing didn't just transform the way businesses collaborated, but also the manner in which they marketed. This change was primarily influenced by the types of content marketers had to produce. Last year, in-person events shifted to virtual events, including webinars and online courses.
Webinars are a cost-effective method to reach a wide audience, strengthen business relations, and add new leads to the funnel by featuring knowledgeable experts who can break down products and provide educational information. When you consider these extensive benefits, it's no surprise that webinars were the content type that produced the best results in 2021, according to the Content Marketing Institute's annual content marketing insights for 2022. Additionally, webinars were also voted as the video format that produced the best B2B content marketing results.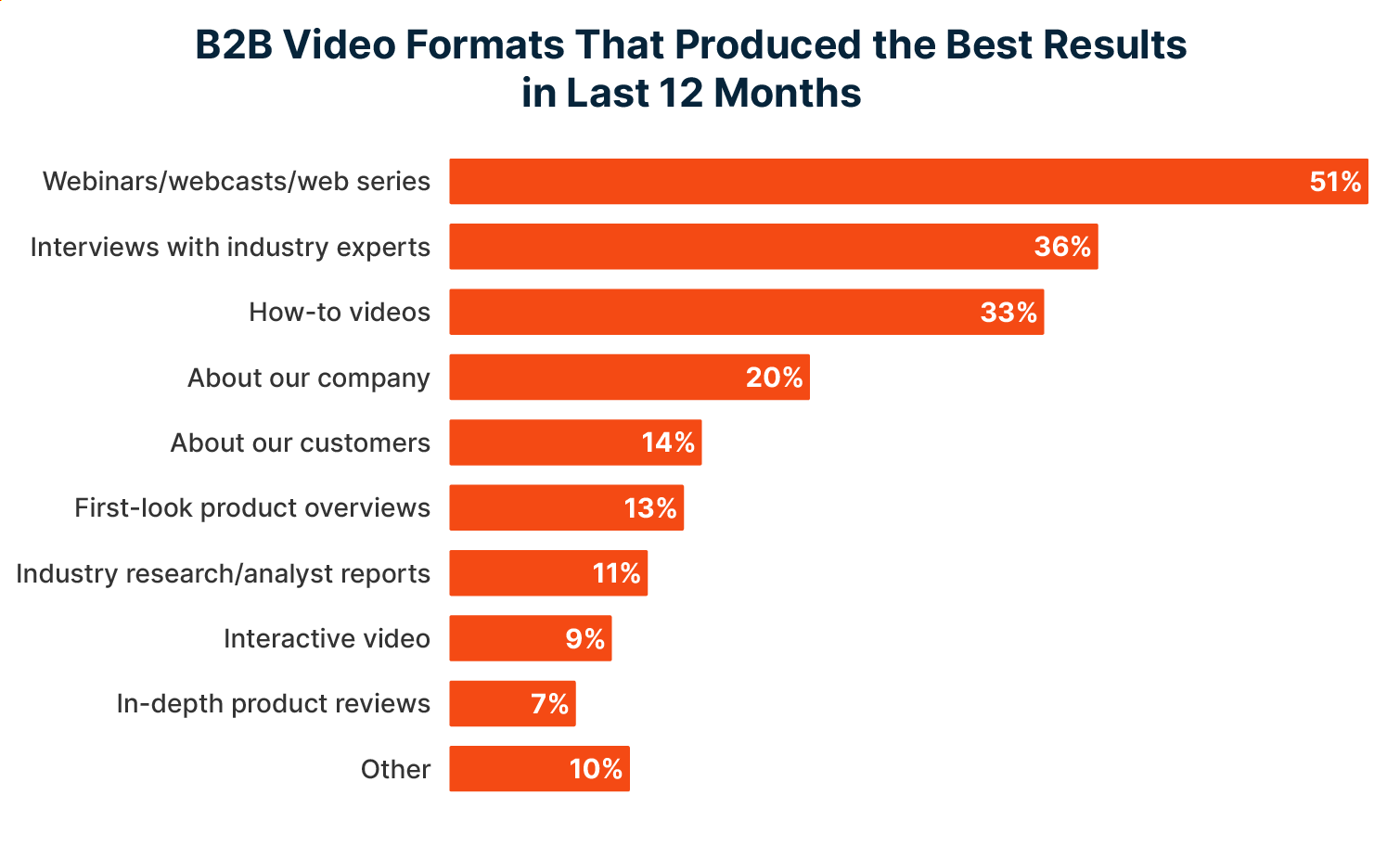 LinkedIn Leads the Way in B2B Content Marketing
When it comes to B2B content marketing strategy for social media, there's noone dominating the space like LinkedIn. In terms of organic and paid B2B content distribution, LinkedIn is the clear forerunner. The platform boasts a host of benefits that make this possible.
Precise targeting—LinkedIn uses data sourced from its users for ad targeting. Businesses that use this properly can get their content in front of their audience with limitless targeting parameters that can be adjusted for optimal performance. For example, you could create identical campaigns in terms of content and target them toward different audiences to capture your intended audience.
Data synchronization—If you know who you want to reach, then you can upload email information into LinkedIn and the platform will match those emails with user profiles. Once you have 300 matched profiles, the platform creates a Matched Audience that you can target in any of your campaigns.
Context marketing—LinkedIn is the world's largest professional network, which makes it inherently effective for B2B content marketing. Unlike other social platforms, when users advertise on LinkedIn the ad appears in a feed with relevant business news, insights, and information. The lead doesn't stick out or feel too "salesy" because that platform is tailored for B2B content.

Personalize Your Brand
Another trend that B2B content marketers need to understand and strategize around is the creation of a brand voice that resonates with their audience. Gone are the days of treating client interactions strictly as business deals. The goal for many businesses is to humanize their interactions instead of using a one-size-fits-all approach. In 2022, B2B content marketing is about identifying audience temperament, so marketers can tailor their brand voice accordingly.
Hyper-Target with Technology
Before marketers can personalize their brand voice, they need to incorporate the necessary tools that allow them to better understand their audience. Content marketing assisted by artificial intelligence (AI) is a developing trend this year. Marketing teams are using AI, machine learning (ML), and other forms of autonomous marketing tools to proliferate their reach. An example of this is the use of natural language generation (NLG) by MasterCard. NLG is AI technology that creates narratives based on customer datasets. These narratives are then embedded in copy for content marketing campaigns.
Cater to Your Audience with Case Studies
The best way to appeal to an audience made up of experts in their field is through case studies, original research-based content, whitepapers, and so on. These resources provide statistics and data that buyers are much more likely to trust. This content communicates that the business doesn't only know how their product works, but also how it can solve their customer's individual needs for their business. Other websites are also more likely to link their content to fact-based content, creating additional site traffic for those businesses that provide such information.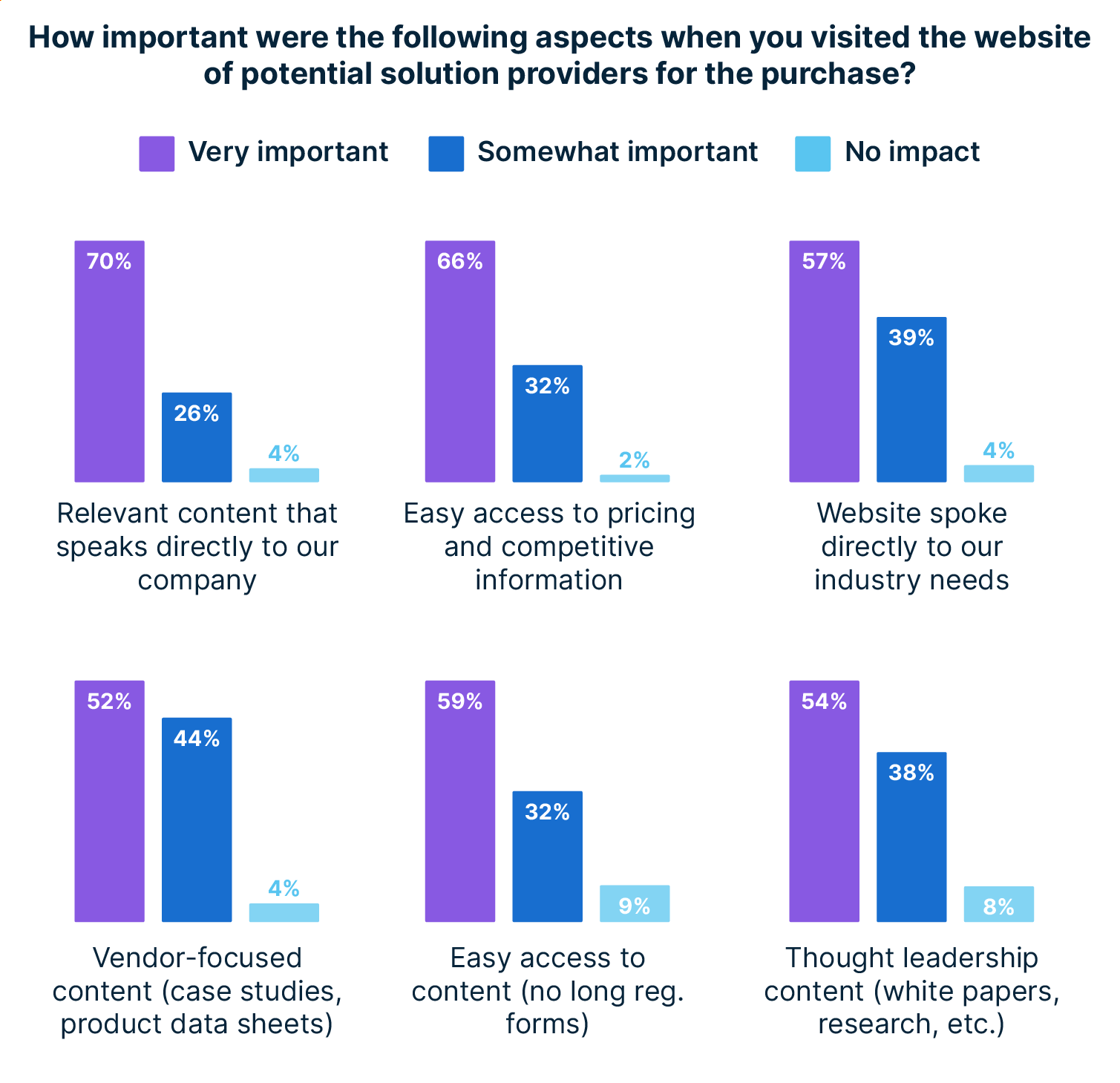 Brands as Thought Leaders
Thought leadership marketing is a subcategory of content marketing that businesses should implement. Outside of publishing data, B2B content marketers seek to add a personalized touch to their content strategy by publishing authoritative, proprietary reports and anecdotes that position their business as an industry leader. This content marketing trend is seen heavily among organizations in highly technical fields.
Harness the Power of B2B Content Marketing Strategies
Since early 2020, the entire globe has faced tremendous challenges. Businesses that want a positive ROI from their content marketing would do well to keep this in mind when designing their content. The current climate calls for a more empathetic approach to customers. Additionally, as we navigate 2022 and beyond, B2B content marketers should utilize technology to maximize their voices, so they can speak directly to their target audiences with authority and sincerity.
To learn more about how ActualTech Media can help you with your IT content marketing campaign, contact us today!