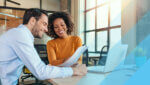 Content Marketing
Landing Page Optimization for SaaS: The Complete Guide
Article Summary
Landing pages play a pivotal role in the digital experience for Software-as-a-Service (SaaS) companies, acting as conversion hubs to generate leads and acquire new customers. As the digital landscape evolves, Gartner Inc. forecasts that by 2025, 80% of all sales interactions between buyers and suppliers will be digital. For SaaS businesses, this emphasizes the importance of optimizing the digital journey, with landing pages being a primary focus. Effective landing pages for SaaS are designed to resonate with buyer needs, driving swift and straightforward conversions. This guide underscores the significance of landing page optimization for SaaS entities, highlighting key strategies such as crafting a single, compelling call to action (CTA), emphasizing value in the hero text, maintaining a simple graphic design, showcasing customer reviews and testimonials, and incorporating video content. Implementing these strategies can significantly enhance lead generation and foster rapid business growth.
Great landing pages are conversion hubs for Software-as-a-Service (SaaS) companies, which depend on the digital experience to both generate new leads and win new customers.
Gartner Inc. predicts that 80% of all sales interactions between buyers and suppliers will be digital by 2025. For those in the SaaS industry, where products and services also exclusively live on digital platforms, optimizing the digital experience is even more critical—and landing pages are one of the surest ways to do it.
Landing page optimization for SaaS means specifically designing them to align with buyer needs and drive quick, easy conversions for your sales pipeline. In this guide, we'll cover exactly why landing page optimization is so important for SaaS companies, plus six ways to implement it effectively at your company to generate new leads and drive faster growth.
Quick Takeaways
SaaS landing pages are standalone pages designed specifically to convert visitors toward a specific action
Single, compelling calls to action (CTAs) provide clarity to visitors about the next step to take in their buyer journey
Landing page hero text should always emphasize value to the customer (rather than the features of SaaS products)
Customer reviews and video content are compelling ways to grab attention and motivate landing page visitors to act
What Exactly Is a SaaS Landing Page?
A landing page is technically any page a visitor "lands" on your website. In this article, however, we'll talk about a very specific type of landing page—one that's connected to a specifically targeted campaign, though not one that's necessarily found through search or on your website's main menu.
These types of landing pages are designed specifically to capture conversions from web traffic driven by marketing and advertising campaigns. You may also hear them referred to as a squeeze page, lead gen page, commercial intent page, or gated content page, depending on exactly how you pull in your conversion.
Visitors to your landing page get there by clicking on ads, following CTAs in your blogs, emails, and social media posts, or similar places on the web. That content is targeted to high-potential leads who have intent to buy.
In other words—landing pages are not meant to be overly informative or educate the masses on your company. They're simple, easy to understand, and get right to the point—which is to get buyers to take action toward becoming bonafide paying customers. That action depends on what your specific goals are. For SaaS companies, the breakdown of landing page types is as follows: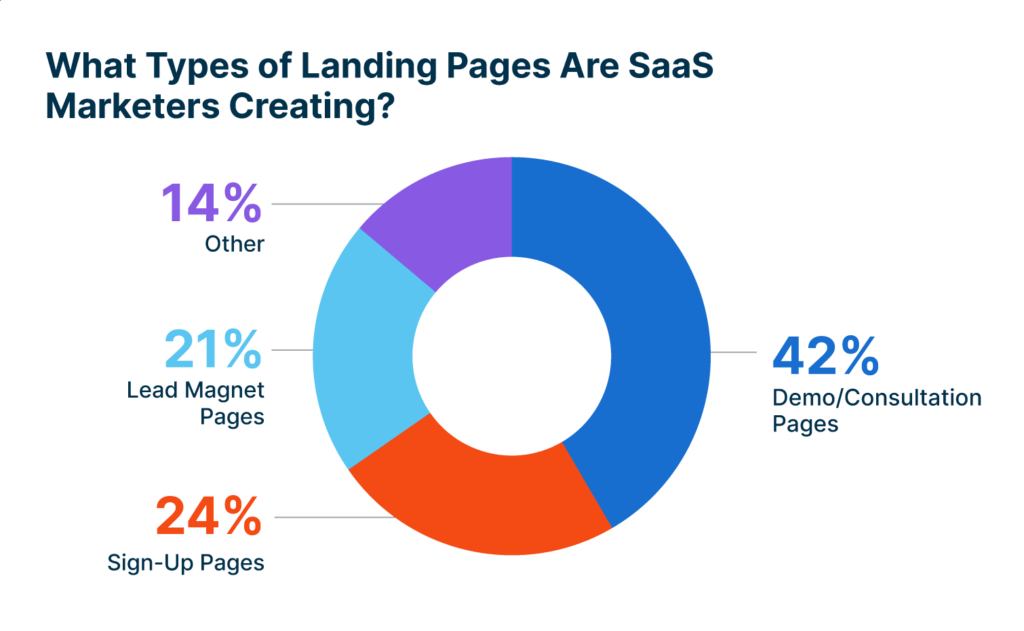 There are common best practices across every type of SaaS landing page you can use to optimize for greater ROI. Let's take a closer look at six of the best ones to implement right away for your business.
Landing Page Optimization for SaaS: 6 Tips for Success
Choose a Single, Compelling CTA
There are several types of landing pages—but that doesn't mean you should try to use them all at once. In fact, using multiple CTAs or directing your web visitors toward different actions from the same page can lower your conversions and cause confusion.
It's for this reason that many SaaS companies have multiple landing pages. HubSpot reports that companies see a 55% boost in leads generated when they increase their number of landing pages to 10 to 15. This is largely because each page can be targeted toward a specific audience and crafted for specific campaigns and initiatives.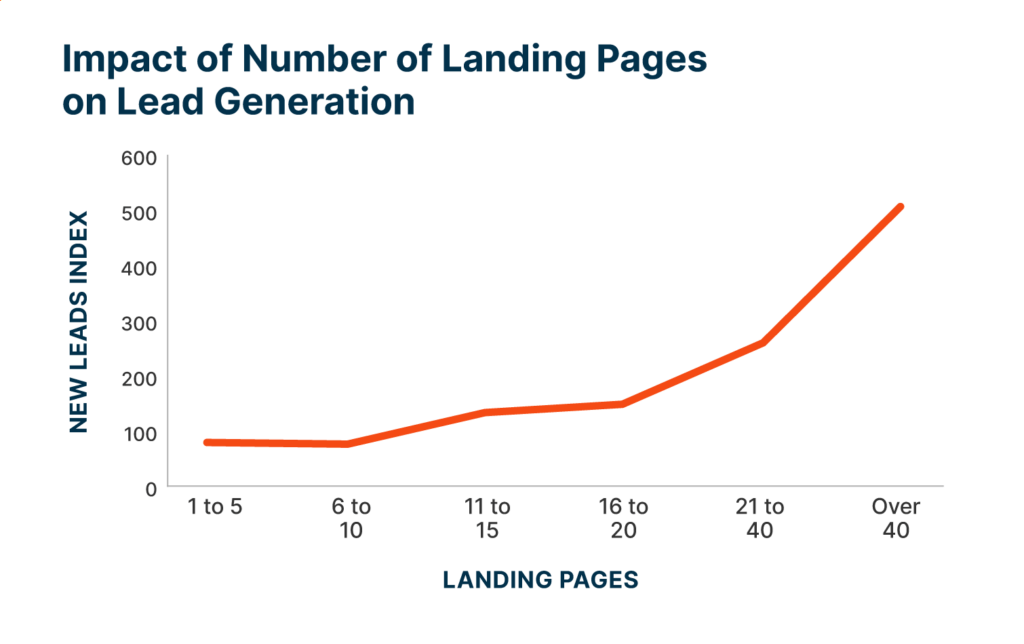 To determine the best CTA for a given landing page, consider its purpose and where it will fit in your sales process.
Ask: What do I want buyers to do after visiting this page? What action will keep them moving down the pipeline toward a final sale? Once you know the right CTA for your page, aim to make it compelling and highly visible on your page, using design elements like large or bold text and colored, clickable buttons.
Emphasize Value in Your Hero Text
Hero text is the above-the-fold headline on a webpage. It's even more important on landing pages because copy is so sparse. Your hero text is what will capture your audience's attention and tell them how your solutions can help them succeed.
To write hero text that really converts, be sure to focus on value over features. It can be tempting for SaaS companies to try and tell customers everything their products can do and offer, but landing pages aren't the place to do it. Ultimately, customers are looking for a company that can solve their problems and/or help them achieve a goal—and that's what your hero text needs to emphasize.
Here's a great example of value from Avocode, a software platform that facilitates collaboration across design tools like Photoshop and AdobeXD: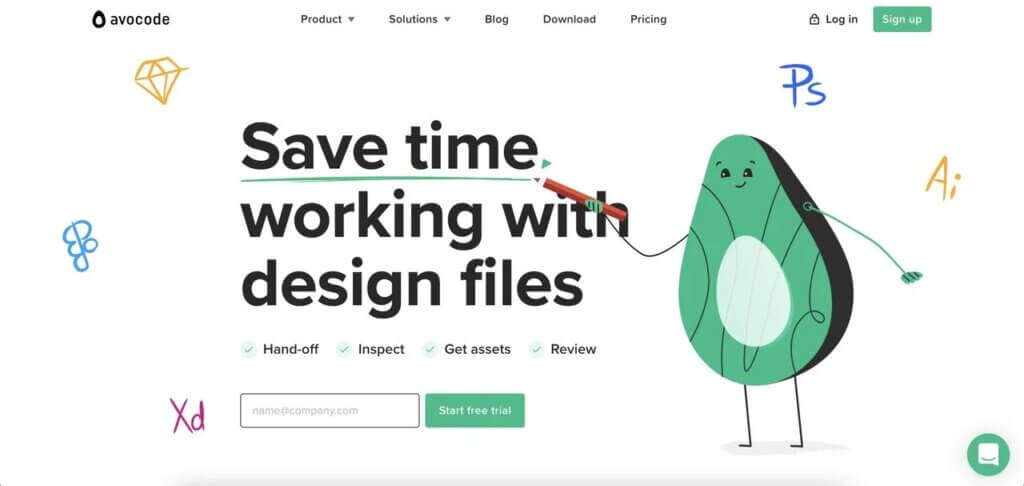 Keep Graphic Design Simple
Remember that landing pages have a clear-cut purpose—converting visitors toward a specific action. Keep the focus in the right place by simplifying design. While you want your page to be aesthetically pleasing, you don't want it to detract from the main message and CTA.
Equally important, use responsive design principles to ensure the quality of your landing page is maintained across various types of devices (i.e. computer, mobile, tablet, and so on). It only takes 50 milliseconds for a web visitor to make a judgment about your landing page (and your brand), so hard-to-navigate pages run the risk of creating an immediate negative impression.
Highlight Customer Reviews and Testimonials
Customer reviews and testimonials are one of the most powerful ways to motivate potential customers to take action—a staggering 92.4% of B2B buyers say they're more likely to purchase a product or service after reading a trusted review, according to G2 research.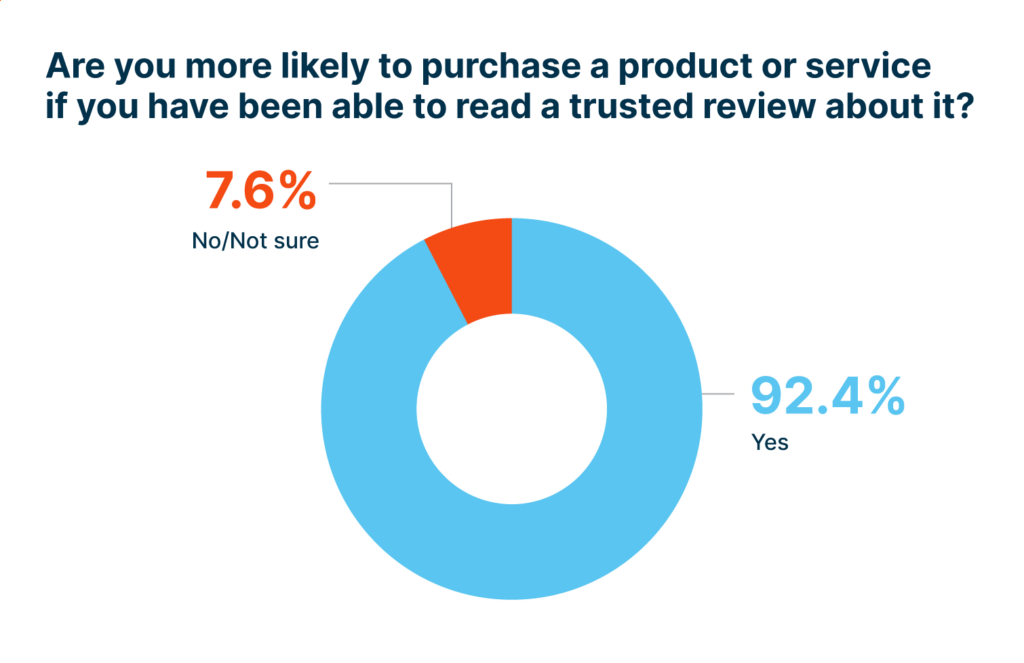 Don't shy away from asking your best customers to review your solutions so you can use their positive feedback in places like your landing pages. You can also look for reviews from sites like G2 and other industry-best lists to repurpose in your own marketing materials.
For maximum ROI, find reviews that mention and align with the product, service, and customer segment your landing page is targeting.
Include Video
Video is the most-preferred type of content by buyers in 2023, and for B2B buyers this is even truer—88% of B2B buyers say they've watched a video in the past three months about products and brands, including product reviews and demos, customer testimonials, and tutorials.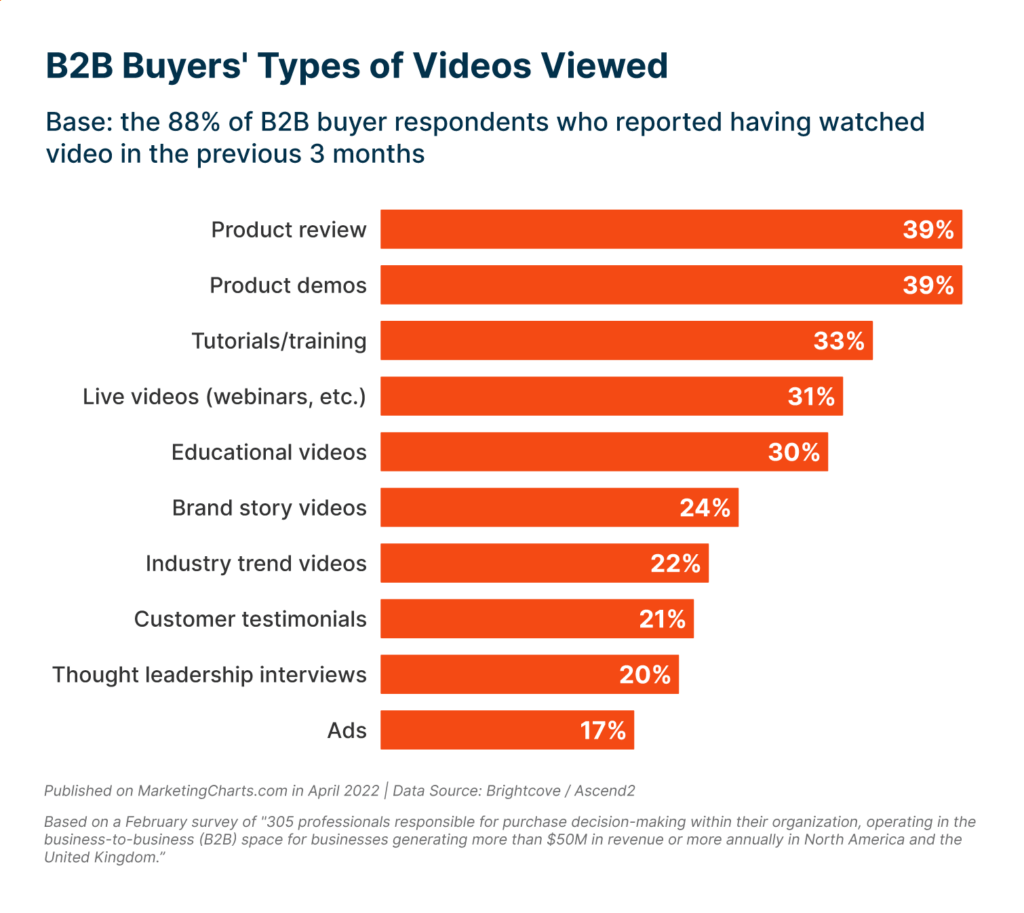 A short and well-produced video aligns with customer preferences around content and can be a great way to share important information without having to overload your page with text.
Over to You
Building landing pages that convert begins with having great content to support them, from the right CTAs and messaging to downloadable lead magnets, including ebooks,  videos, graphics, reviews, and more.
ActualTech Media provides comprehensive content services tailored specifically to top SaaS and tech companies. Our services have helped more than 100 clients, including Hewlett Packard Enterprise, Nutanix, and VMware. Our low-touch, battle-tested tech content production process gets your content done right the first time: on-message and on-time.
Get in touch with our sales team to learn how ActualTech Media can help your company grow.