Content Marketing
How (and Why) To Conduct a Competitive Content Analysis
The secret to improving conversion rates on your content is to know what the best in your industry are doing and how their audience is responding so you can replicate that success. To beat the competition, you have to go beyond simple optimization techniques and conduct a competitive content analysis. This way, you'll gain a better understanding of what resonates to deliver traffic, engagement, and sales.
Learn why it's so important to analyze your competitor's content to shape your own content marketing strategy. Plus, discover how to get started with conducting a competitive content analysis of your own.
Key Takeaways:
A competitive content analysis will make it easier to generate ideas for your upcoming content because you'll know what resonates with your target audience
Researching your direct competitors can yield tons of inspiration as you see what's performing well for them and what isn't
Knowing what to look for and using the right tools play a major role in ensuring you're successful when analyzing content from your competition
🤫 PS: Looking for pricing on custom Tech content? Get a price list here
Why You Should Conduct a Competitive Content Analysis
In the digital marketing world, it's obvious that content is king. But for many businesses, creating and distributing great content is still something of a mystery. One of the best ways to become a stronger content creator is to look at what your competitors are doing.
This can help you understand how other companies are succeeding with their content strategies and give you insight into what works (and what doesn't). This way, you can develop a more effective content strategy for your brand by focusing solely on what's going to deliver your desired results.
Here are a few reasons why it's beneficial to conduct a competitive content analysis.
Know Which Topics Resonate
One of the most difficult parts of creating a content strategy is coming up with valuable topics to write about. While it helps to ask your audience what they'd like you to cover, you can gain some insights into this area by studying what competitors are doing. Topics that receive a lot of traffic are popular and worth discussing on your blog.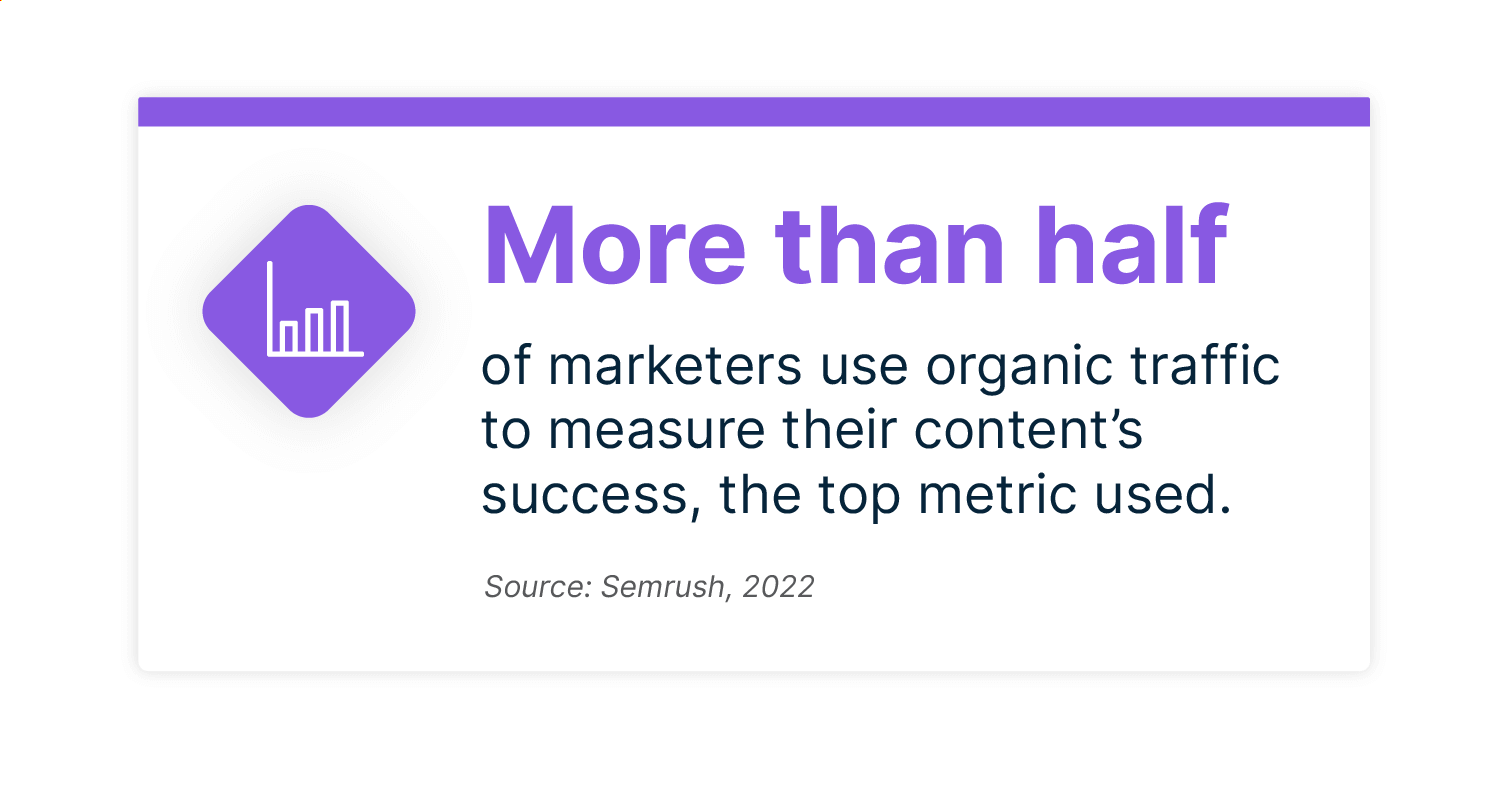 Identify Where Competitors Are Lacking
You must be taking steps to stand out from the crowd, especially if you're in a saturated niche. To differentiate yourself, make note of what your competition is doing well and what they're doing poorly. Then, you avoid their missteps and do a better job with the content you're publishing.
Spot Future Opportunities Easily
In business, you're always looking for new ways to serve your audience and turn a profit. Studying your competitor's content will help you spot any gaps in the market that you can fill by creating a new product/service or by improving upon an existing offer.
One thing to stress before moving forward is that a competitive content analysis isn't about copying what your competition is doing. It's about learning what's working for them so you can use that information to develop your own high-performing content strategy with a strong SEO foundation.
How To Analyze Your Competitor's Content
The task of analyzing a competitor's content might sound overwhelming, but it can be pretty simple. You just need to have the right tools and know what kind of data you're looking for. Here are some tips to make this process a breeze:
1. Make a List of Your Top Competitors
Odds are, you already know who the top competition is within your industry. So, the first thing you need to do is make a list of those competitors, so you'll know who to study for your competitive content analysis. Ideally, you'll want to focus on those direct competitors who offer a product or service that's similar to yours and address the same customer needs.

Once you have a few businesses in mind, take a moment to review their online presence. Check out their websites and their social media profiles. How are they positioning themselves to their audience? Do people seem to be responding well to their content? Make note of anything that stands out to you, whether it's positive or negative, because you can use that information to develop your content strategy.
2. Take Inventory of Their Content
Next, it's time to do a deep dive into the content they're publishing. It's smart to make note of the various content formats they're utilizing because it can help you identify potential opportunities you're missing out on. Those formats include:
Blog posts
Podcasts
Case studies
Whitepapers
E-books
Videos
Email newsletters
Social media platforms
If you see something that's performing well for them, it could be worth exploring. After all, 86% of marketers increased their brand awareness by using one or more digital marketing channels. So, pursuing multiple channels your target audience enjoys can yield tremendous benefits.
It's important to remember that you're both targeting the same audience. What resonates with the people who are already following and engaging with your competitors may also appeal to your existing audience. It may also attract more people your way.
3. Analyze the Popularity of Their Content
Part of conducting a competitive content analysis is measuring the popularity of your competitor's content. This will give you a good idea of what kinds of topics resonate most with their audience. For instance, you might notice certain blog post topics rank well in Google Search results, so it would be a good angle to cover in your own content strategy.
Semrush offers various tools for observing and monitoring your competitors. You can view their traffic information, find keyword gaps, and more. For something simpler, use a tool like BuzzSumo to see which posts on their website have the most social engagement to gauge popularity.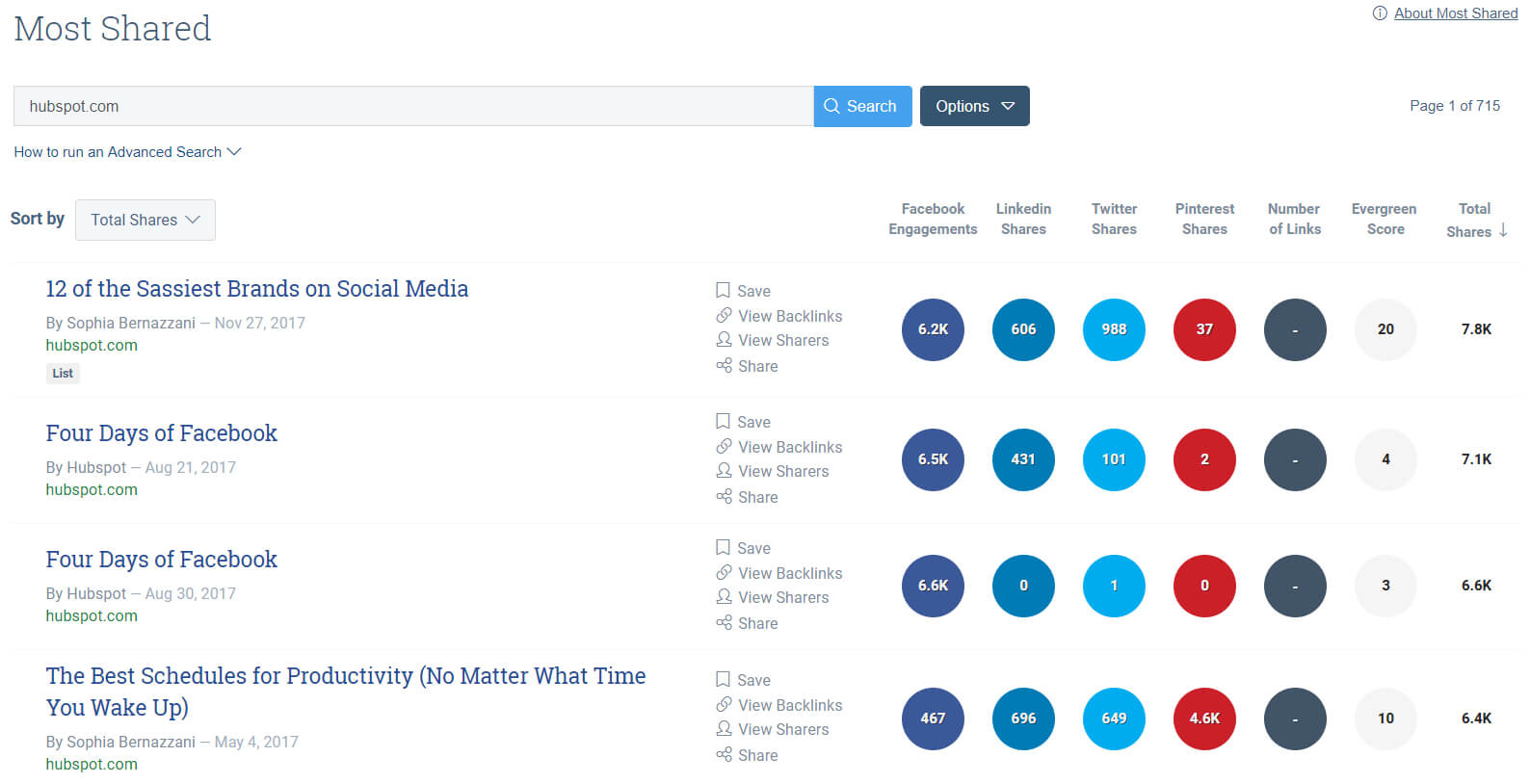 Use this as inspiration for your future content, but don't copy your competitors' content word for word. Instead, find ways to put your own unique spin on a topic to make it fresh and exciting. Never again will you have to stress about what to write for your blog or what to film a YouTube video about.
Start Publishing Premium Content Today
Creating and publishing great content is crucial if you want to position yourself as an expert and attract your target audience to your business. But sometimes you need a little help bringing that amazing content to life! At ActualTech Media, our mission is to help you create compelling content that generates leads.
If you want content that converts, learn more about our sales enablement content solutions.