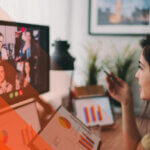 Webinar Marketing
Are Webinars Dead? Hosting IT Webinars in 2022
Article Summary
While traditional, monotonous webinars may be outdated, modern webinars are thriving, especially in a world that increasingly relies on remote interactions and virtual events. The article emphasizes the significance of adapting webinars to the changing customer behavior. Key takeaways include the rise in popularity of webinars due to remote work, their ability to foster relationships with customers, and the importance of audience interaction. Modern webinars should be personal, creative, relevant, interactive, and offer a live experience. By showing one's face, using engaging graphics, providing timely information, and encouraging audience participation, webinars can be transformed into powerful marketing tools. The article also highlights the benefits of live webinars, which allow for real-time interactions and questions. In conclusion, while the traditional webinar format may be waning, the modern webinar, when executed correctly, remains a potent tool for marketing and relationship-building in 2022.
Webinars are dead—at least the traditional, dry webinars filled with monotonous slides and speeches. They don't belong in a place where augmented reality and social connections dominate virtual interactions. However, if you give your IT webinars a modern update that takes changing customer behavior into account, your webinars will become one of your most essential marketing tools of 2022 and beyond.
The modern webinar is far from dead, unlike its predecessor. On the contrary, it thrives in a workplace and society moving toward depending on remote interactions and virtual events.
Learn how to change your IT webinar strategy and build an essential marketing tool that fits the modern world.
Key Takeaways:
Remote work increased the popularity of webinars for marketing and sales
Webinars enable you to build relationships with your customers
Audience interaction is one of the most important parts of a modern webinar
Incorporate AR, VR, filters, and graphic overlays to make your webinar more appealing
🤫 PS: Looking for pricing on Tech webinars? Get a price list here
Upgrade Your Definition of a Webinar
A webinar is any virtual seminar or presentation. You don't have to stick with the traditional webinar format that involves passively sitting through dozens of slides. Today's successful webinars are more involved, engaging, and informative.
Use these ideas to come up with creative and relevant webinar ideas for IT marketing. These formats will deliver for lead generation while building relationships with prospects and loyal customers:
The key to a successful modern webinar is not letting your interactions end when the webinar is over. Following up with attendees and collecting data from your interactions is essential for nurturing those leads and increasing your conversions.
Why You Need a Webinar in 2022
Today, about 62% of workers are at least partially remote. Additionally, 16% of businesses operate on a fully remote structure. For marketers, that means more of your team and clients are working from home, making in-person marketing strategies and live events more difficult to host.
Webinars aren't only effective in a remote working environment. They're also the ideal tool for marketing in a relationship-focused society. Customers don't want businesses to treat them like a number. Instead, they want to have a relationship with the businesses they work with. You can make your business customer-centric by focusing more on building those relationships and encouraging loyal customers through personal webinar interactions rather than only making a quick sale through an ad.
About 58% of B2C marketers and 67% of B2B marketers incorporate webinars in their strategies. After a webinar, between 2% and 5% of attendees will make a purchase. In addition to sales, webinars also generate more leads, with 89% of marketers saying they generate more qualified leads from webinars than other marketing strategies.
What You Need To Host an Effective Webinar
If you aren't seeing a positive return from your webinars, upgrade it using these five technology webinar tips.
1. Make Your Webinars Personal
Whether you're using your webinar for B2B or B2C marketing, you're still interacting with a person. Because they are people, you should strive to make an emotional connection through your technology webinars.
Instead of being a talking slideshow, you should show your face, make eye contact, and smile at your audience. When you put a face to your webinar, you increase trust in your brand, instill confidence, and make a greater connection.
An emotionally connected audience has greater value as a customer because they're more likely to purchase from you.
2. Add Creativity to Your Presentation
With all the technological advancements available, no one should feel stuck still making outline-style slides for their webinars. That approach is as dead as the traditional PowerPoint webinar.
People want creative displays from webinars that make the presentation engaging without cheapening the message. For example, the presenters can use props and creative backgrounds while speaking. The slides can also be colorful, animated, or incorporate humor to break the ice.
The following picture is from IT marketing company ActualTech Media's webinar on data analytics and the cloud. This webinar has animated graphics, different colors, and images that help convey its message. The webinar also uses several windows to allow the audience to see the speaker, slides, and relevant resources to make the webinar more engaging and interactive.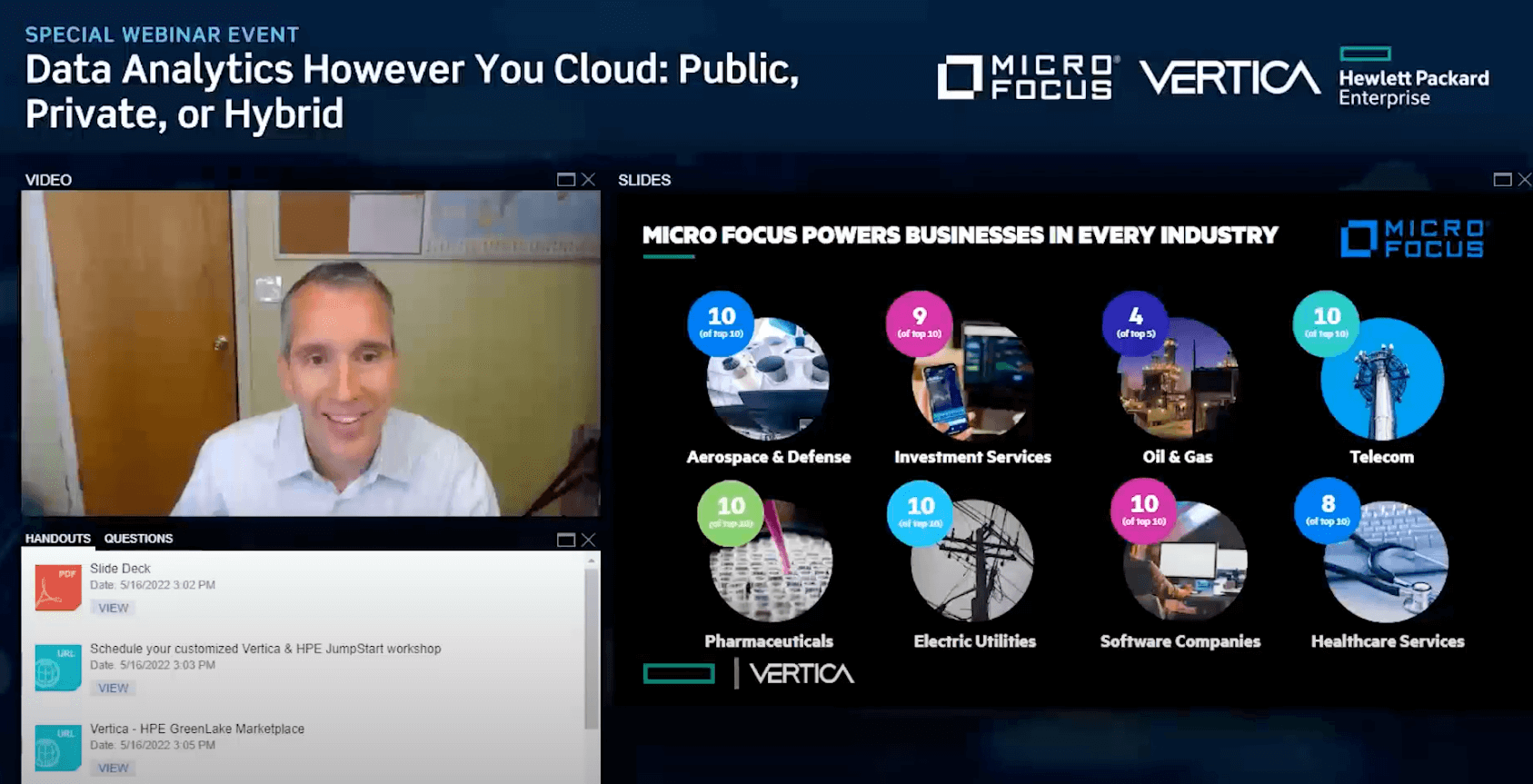 Image from YouTube
3. Be Relevant and Informative
About 54% of B2B professionals will watch at least one webinar each week. In addition, 40% of viewers will remain for the entire webinar.
Consumers and professionals are eager to learn. Your webinar will satisfy their curiosity if it provides relevant and timely information. Don't waste your webinar on fluff or lengthy, drawn-out explanations. Instead, make it easy to understand and incorporate into their career or lives.
4. Make Your Webinar Interactive
Engagement is crucial in a modern webinar. For example, 22% of consumers prefer webinars where the host asks questions. About 81% of marketers incorporate Q&A in their webinars, while 69% will give downloads to increase their engagement rate.
The following webinar from ActualTech Media on Mitigating Ransomware is an excellent example of how to keep your audience engaged. Before the webinar began, the hosts collected questions submitted by their audience through a specific landing page built for this webinar. There were further opportunities to ask questions during the webinar. ActualTech Media also offered giveaways and gifts for relevant tools.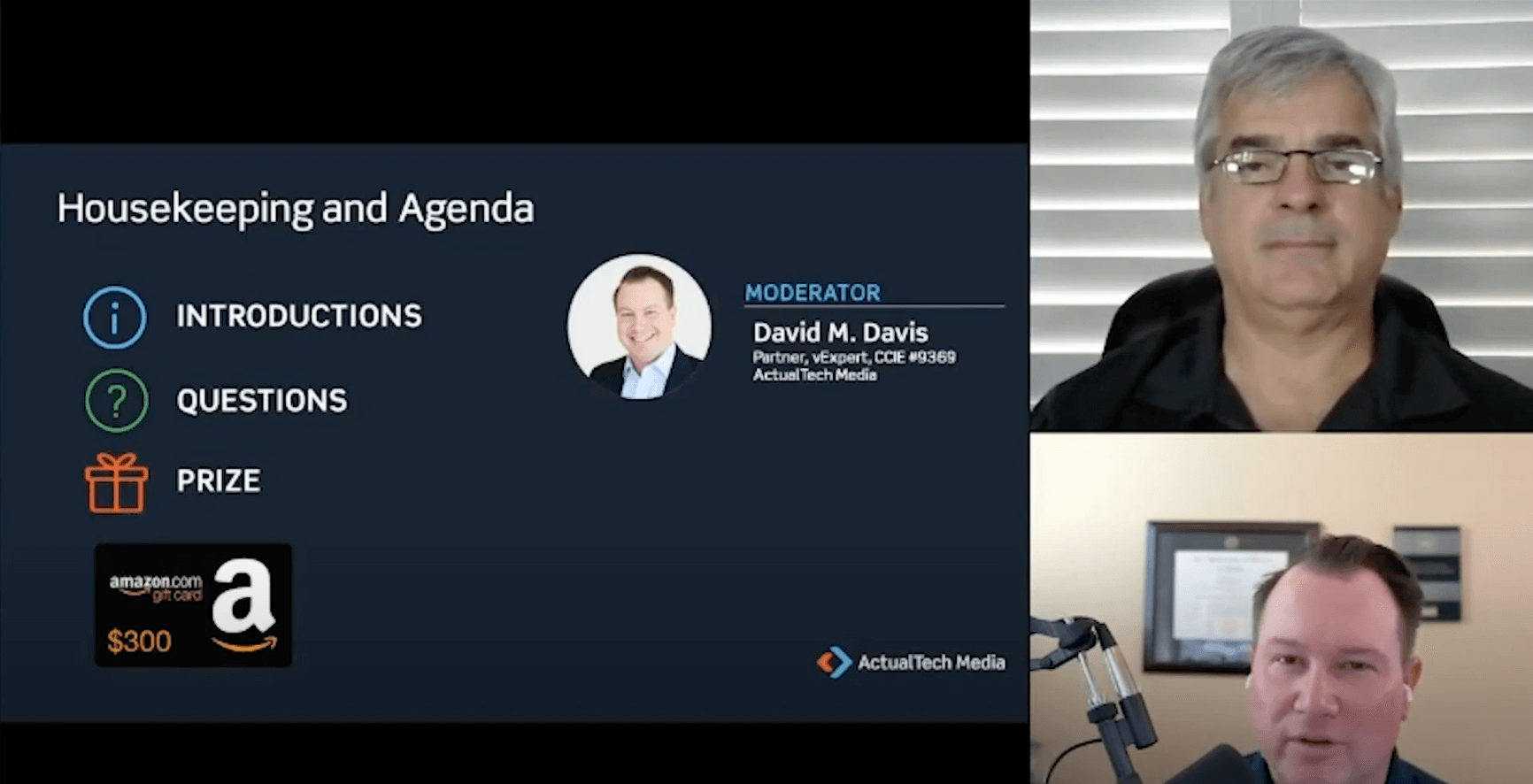 Image from YouTube
5. Create a Live Experience
Consumers and marketers prefer live or on-demand webinars. Live webinars allow for personal interactions and questions and encourage participation.
Hosting a live webinar isn't always possible. Some hosts will offer a hybrid version where they play a prerecorded video but have a live monitor answering questions so they can still provide personal engagement.
Get Everything You Need To Host an Awesome Webinar Today
Webinars will help you generate more leads and increase your conversion rate. Consult with our webinar experts about creating a custom webinar for your business.
In addition, you can also become a sponsor in an upcoming webinar to increase your brand awareness and generate more leads.
Contact us to learn more about our unique webinar programs for tech marketing companies.