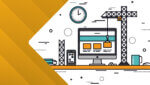 Tech Marketing
8 Content Optimization Tips To Get More Out of Tech Content
Article Summary
In the digital age, optimizing tech content is crucial to ensure it reaches the target audience effectively. While many are familiar with search engine optimization (SEO), content optimization encompasses a broader spectrum, including strategic image selection, engaging titles, and more. The article highlights eight key strategies: 1) Prioritize quality content over mere optimization, focusing on human-first approaches. 2) Emphasize conversions, ensuring readers take desired actions. 3) Target industry-specific keywords to align with audience searches. 4) Invest in compelling headlines to boost click-through rates. 5) Facilitate email sharing, a dominant form of B2B content sharing. 6) Incorporate strategic links, both internal and external, to enhance SEO and credibility. 7) Diversify content types, integrating various media like videos and images. 8) Publish content regularly and refresh older content to maintain relevance. The article concludes by promoting ActualTech Media's content creation services tailored for the tech niche.
Content optimization ensures your tech content reaches as much of your target audience as possible. One of the most familiar forms of content optimization is search engine optimization (SEO). However, it can also include using tags in social media, strategically choosing images to encourage clicks, converting your audience, and spicing up your titles to capture your audience's attention.
Learn eight ways to optimize content performance to maximize your IT content marketing spend and see better results.
Key Takeaways:
Writing for humans is more important than optimizing for an algorithm
Lead generation and website traffic are the top goals of content optimization
Keep your content fresh to ensure it continues to bring in the results you want
🤫 PS: Looking for pricing on custom tech content? Get a price list here
1. Focus on Quality Content over Optimization
Content creators see content optimization for digital marketing as a checklist they need to complete to meet the requirements of an algorithm. Creating and publishing content for an algorithm won't always be equally effective in reaching humans.
A human-first approach puts quality at the forefront of your content creation. First, you want to research who your audience is, what they need, and how you can reach them. Then, create your content around that data.
For example, writers shouldn't stuff their content full of keywords, ignoring the flow and quality of what they're writing.
E-books and whitepapers, case studies, and videos are three of the most effective B2B content types. Use these formats to publish thought leadership, authoritative content, and educational material for tech professionals.
2. Prioritize Your Conversions
Conversion rate optimization is optimizing your content to encourage your audience to complete a specific action, like generating leads.
Optimizing your content to generate leads ensures your audience doesn't just read, watch, and leave your page. Instead, you provide a follow-up action to collect their information.
For example, signing up for a webinar event, free trial, or download generates quality leads because you collect the information from readers who are most interested in your content. They're also most likely to purchase from your brand.
Some strategies for optimizing conversions include:
Adding calls to action at the end of a blog post (or naturally throughout the content)
Enabling lead flow pop-ups during the browsing experience
Eliminating distractions on landing pages to focus on your conversion action
Using retargeting to capture visitors who didn't initially convert
3. Target Industry Keywords
SEO is one of the most well-known forms of content optimization, as 68% of online experiences start with a search engine. Content optimization for SEO improves your content's ranking in search engines, which boosts your website traffic. Just over 92% of traffic comes from Google searches.
Targeting keywords is incorporating phrases or terms your target audience commonly searches for. For example, if B2B buyers often search "best marketing software," you can use that phrase in your title, first 200 words, and variations throughout your content to improve your ranking for that search phrase.
Since videos and images also rank in searches, incorporate common search terms in your video title and summary and in your image's alternative text.
Targeting keywords isn't just about beating an algorithm. It's also about covering topics your audience wants to know about.
What tech topics is your audience most interested in? What questions are they asking about your products? Keyword research will tell you these answers and guide your content creation process.
4. Invest in Your Headlines
You can do everything right in your other optimization strategies to get your content in front of the right audience. However, you still need to encourage your readers to click or download your content.
Only 20% of people who read a headline will click on the article.
Optimizing your headline helps it appear in searches and motivates your audience to explore your content further, improving your click-through rate.
The most effective headlines can have one or several of the following qualities:
Offers valuable information (how-to articles, lists, research results)
Feels urgent (X Things You Should Know Before You XYZ)
Promises something unique
Uses specific wording to tell the reader exactly what to expect without giving away the meat of the content
5. Optimize for Email Sharing
You can't scroll through your social media account without stumbling on an article someone shared on their feed. However, despite the prevalence of social sharing, it isn't the most popular form of B2B sharing. Instead, 94% of buyers use email to share B2B content.
Optimizing your content for email sharing by adding direct links improves your visibility by allowing your readers to easily share a download, blog post, video, or podcast through email with their coworkers and professional network.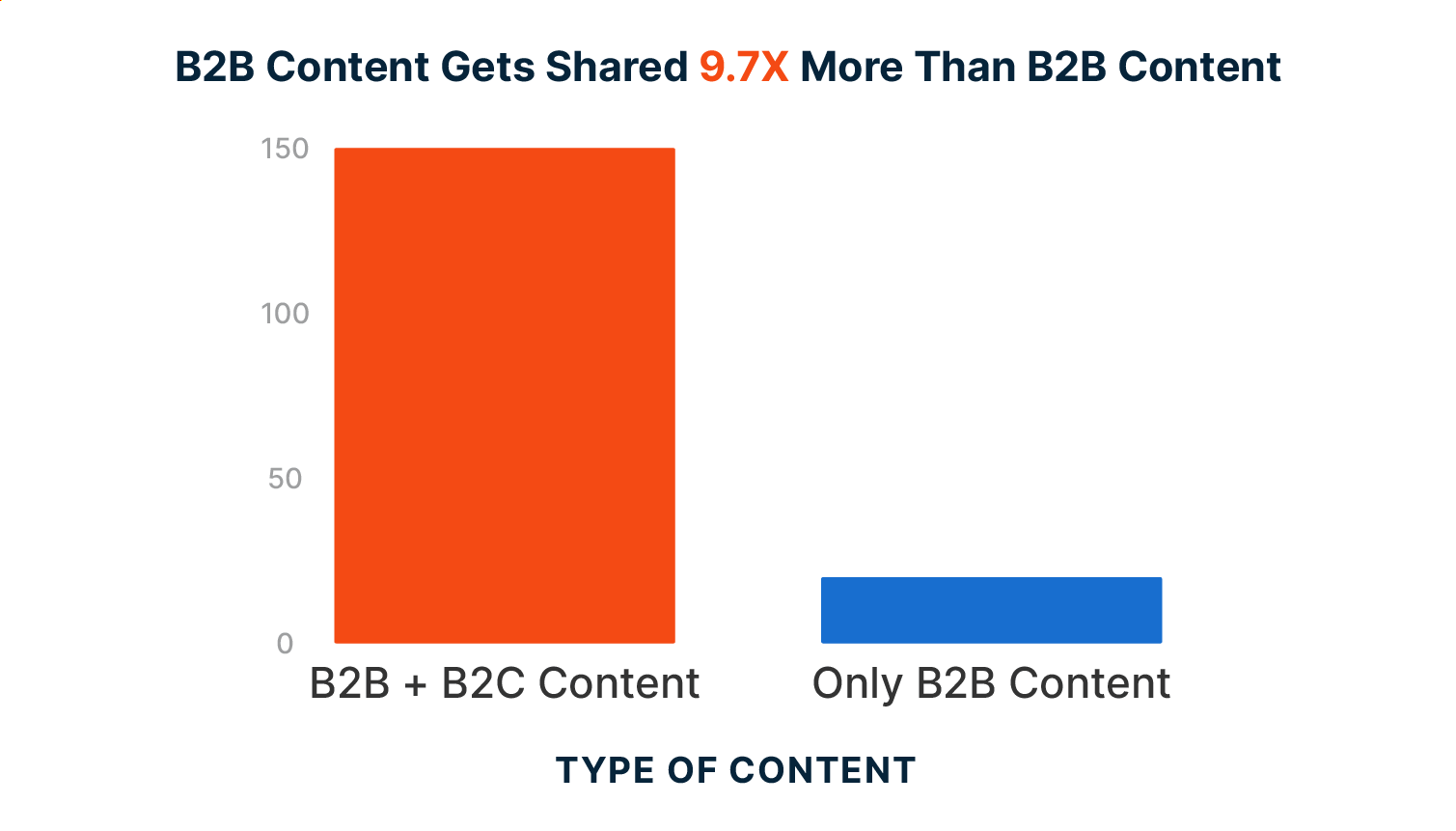 6. Add Strategic Links
Link building is another crucial part of SEO, along with your keyword research. When you link to authoritative sites throughout your content, you support your claims, showing search engines and your audience that your content is reliable.
Internal links improve your search engine ranking by leading search engine "crawlers" throughout your website to log all your pages in its search index. You also lead readers to other content to keep them on your site and lead them through the nurturing process.
7. Use Different Types of Media
Content is more than blog posts and web pages, though they play a significant role in content marketing for tech companies. However, the most successful B2B content assets are virtual events and research reports. Mixing up your content to involve several formats also improves its engagement rate.
When you create content, mix up your media. For instance, blog posts should also incorporate images, videos like recent webinar recordings, and downloads such as a recent tech brief. Readers spend 2.6x longer on webpages and blogs with videos than those without. It also increases your chances of engagement, conversion, and shares.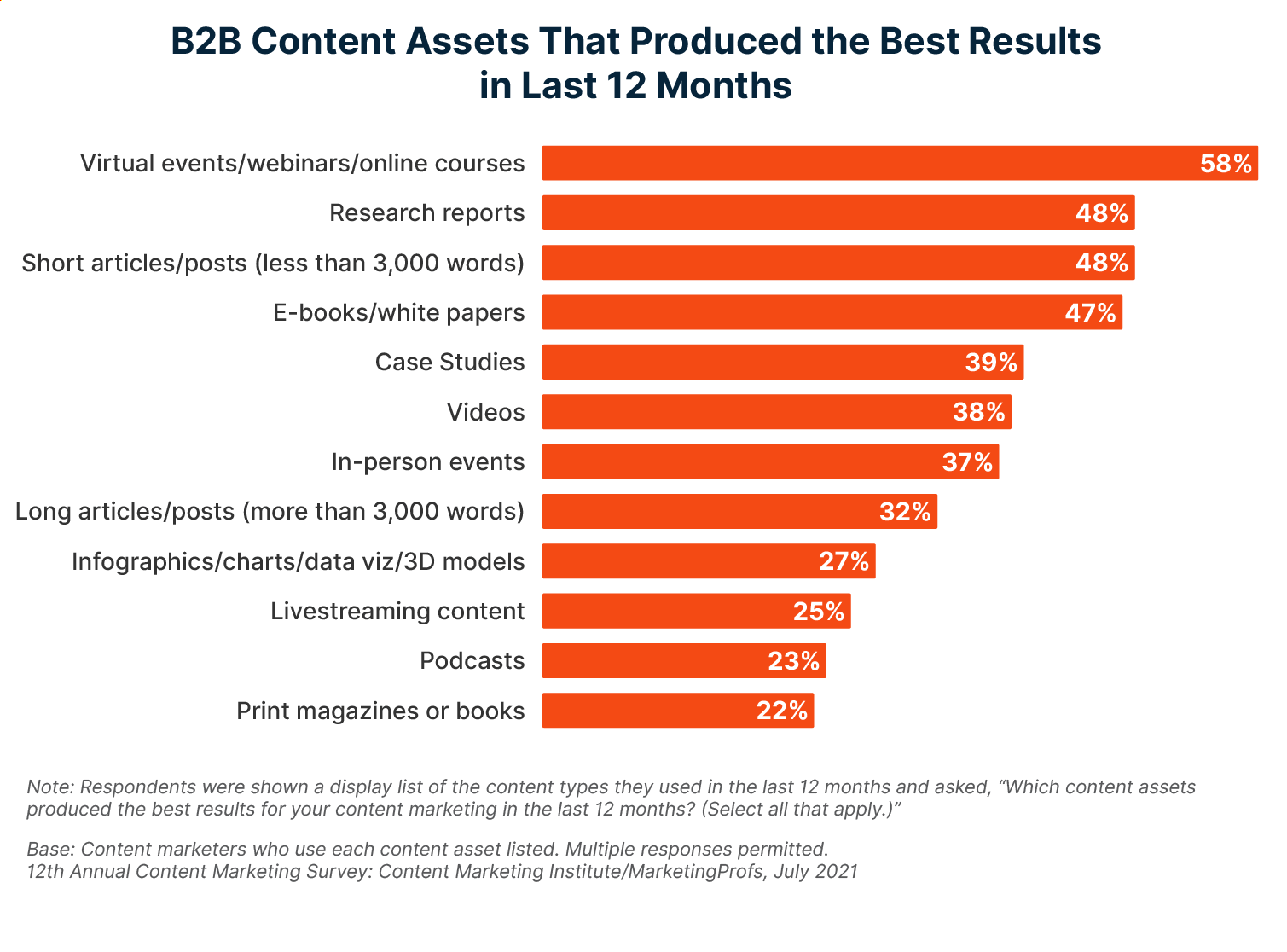 8. Regularly Publish New Content
Regularly publishing content increases your online visibility because each piece is a new opportunity to reach your audience, appear in searches, and attract new buyers. The ideal number of times you should publish new content is two to four times a week.
While creating new content, don't forget about the content you published in the past. When you continually update and refresh your past assets, you keep the content relevant and ranking high in searches.
Optimize Your Tech Content
ActualTech Media helps you optimize your tech content through our content creation services, where we create assets specifically for those in the tech niche. Our content syndication and lead generation services also help you see the results you want without trying to beat any search engine algorithm because our tactics rely on direct distribution strategies rather than search engines and mass distribution.
Learn more about how to maximize your return through our content creation services.