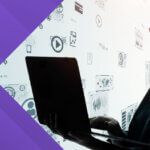 Tech Marketing
8 SaaS Marketing Strategies That Actually Work
Article Summary
In the rapidly evolving SaaS landscape, marketers must employ effective strategies to convert consumers into leads and subsequently loyal customers. The article highlights eight pivotal SaaS marketing strategies. Firstly, creating SEO content is emphasized, noting that over 68% of online activities commence with search engines. Modern SEO has shifted from outsmarting algorithms to prioritizing content quality. Secondly, content syndication services are touted as a goldmine for lead generation, exchanging digital assets for readers' contact details. Hosting IT webinars is another strategy, with 54% of B2B professionals attending them weekly. Offering free trials and demos, investing in paid advertising, building a social media presence, particularly on LinkedIn, and employing account-based marketing (ABM) are also recommended. Lastly, engaging with the audience and fostering trust is essential, as customer-centric companies witness 60% more revenue.
The job of Software-as-a-Service (SaaS) marketers is to turn consumers into leads. Then the sales team takes those leads and transforms them into loyal customers. However, for sales to succeed, you need a strong SaaS marketing strategy that builds trust and attracts the right prospects who will buy from your business.
Explore eight strategies that successful SaaS marketers use to increase brand awareness, generate quality leads, and nurture prospects until they're sales-ready.
Key Takeaways:
Content marketing is a vital part of a modern SaaS marketing strategy
Webinars and content syndication are both unique and effective ways to generate quality leads
Keep your customers at the center of your marketing strategies
8 SaaS Marketing Strategies To Use in Your Next Campaign
These eight strategies will transform the way you do tech marketing by targeting the right audience and generating valuable leads.
1. Create SEO Content
Over 68% of online activities start with a search engine. For instance, consumers use search engines to research new products, find answers, look for a specific brand, or browse information. This is a critical point in the buyer's journey since most of that journey takes place before they ever interact with your business.
Content marketing for tech companies gets your business in front of the right audience sooner. By optimizing your content, you can rank higher in search results. However, 2022 brought a shift in how marketers perform SEO. Previously, SEO was a strategy that focused on attempting to outsmart Google's algorithm. Today, SEO relies more heavily on what you write than how you write it. Although keywords still play a significant role in SEO, they're not the priority of content marketing.
By creating quality content backed by research, quality links, and customer engagement, search engines will see your content as more relevant and rank you higher.
2. Use Content Syndication Services for Lead Generation
Lead generation is the top priority of most marketers, which is why they invest over half their budget in lead generation strategies.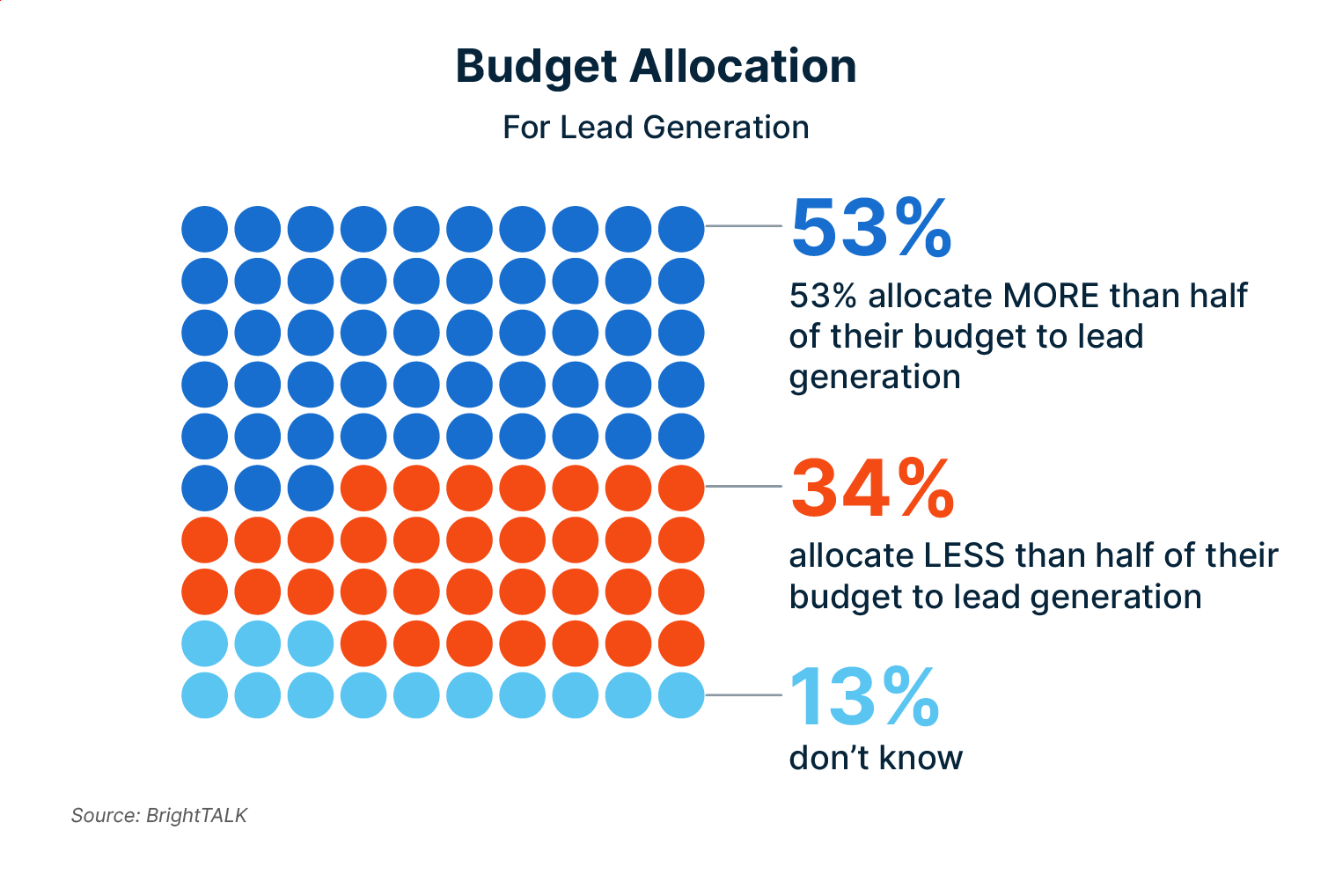 Have you tried all the traditional lead generation strategies and still struggle to attract quality leads?
Content syndication for lead generation is a secret goldmine of quality customer prospecting opportunities. For example, ActualTech Media's content syndication service shares your digital asset with its network of publishers in your niche. However, instead of giving away your content for free, it exchanges your digital asset for readers' contact information.
This lead generation method ensures that those who read your content are interested in your company. Through this syndication strategy, your content appears in front of more of the right people.

🤫 PS: Looking for pricing on content syndication leads? Get a price list here
3. Host IT Webinars
About 54% of B2B professionals attend webinars weekly. Hosting a webinar is a creative way to reach these professionals and stand out from your competition. Webinars are also useful for generating leads and converting current leads into loyal customers.
If you don't want to host a webinar, let ActualTech Media produce one for you. In these webinars, you can focus on your presentation and let the webinar host perform all the legwork of inviting an audience and setting up the webinar.
🤫 PS: Looking for pricing on Tech webinars? Get a price list here
4. Offer Free Trials and Demos
Free trials and demos allow your buyers to try your products and see for themselves whether it fits their needs. Free trials have a 14% to 25% conversion rate for B2B sellers.
Free trials and demos offer a dual purpose for marketers.
First, you can use free trials in your content marketing as a non-committal action your readers can take. Since people love free items, they don't feel like they're risking anything by signing up for a free trial, which gives you another opportunity to convince and convert that lead.
Second, free trials are a valuable source of lead information. Every time someone signs up for a free trial, you receive their name and email for nurturing.
5. Invest in Paid Advertising
Paid advertising has a 200% return on investment. Pay-per-click (PPC) also doubles your website traffic. While organic strategies like SEO offer better long-term results, paid advertising is ideal for quick boosts in traffic or promotions of a limited-time event.
For example, paid advertising can boost your traffic if your website hits a slump. You can also generate more traffic for a high-value marketing campaign by sponsoring the content on social media or online searches, like if you're hosting an important webinar.
6. Build a Social Media Presence
Over 4.62 billion people globally use social media. These platforms offer a large audience and dozens of marketing options for reaching that audience. In addition, social media channels are ideal for customer relationship building since the social part of media is emphasized.
LinkedIn is the most important social media platform for SaaS companies as four out of five members are key decision makers. You can use LinkedIn to post content, interact with others in your industry, and promote your business.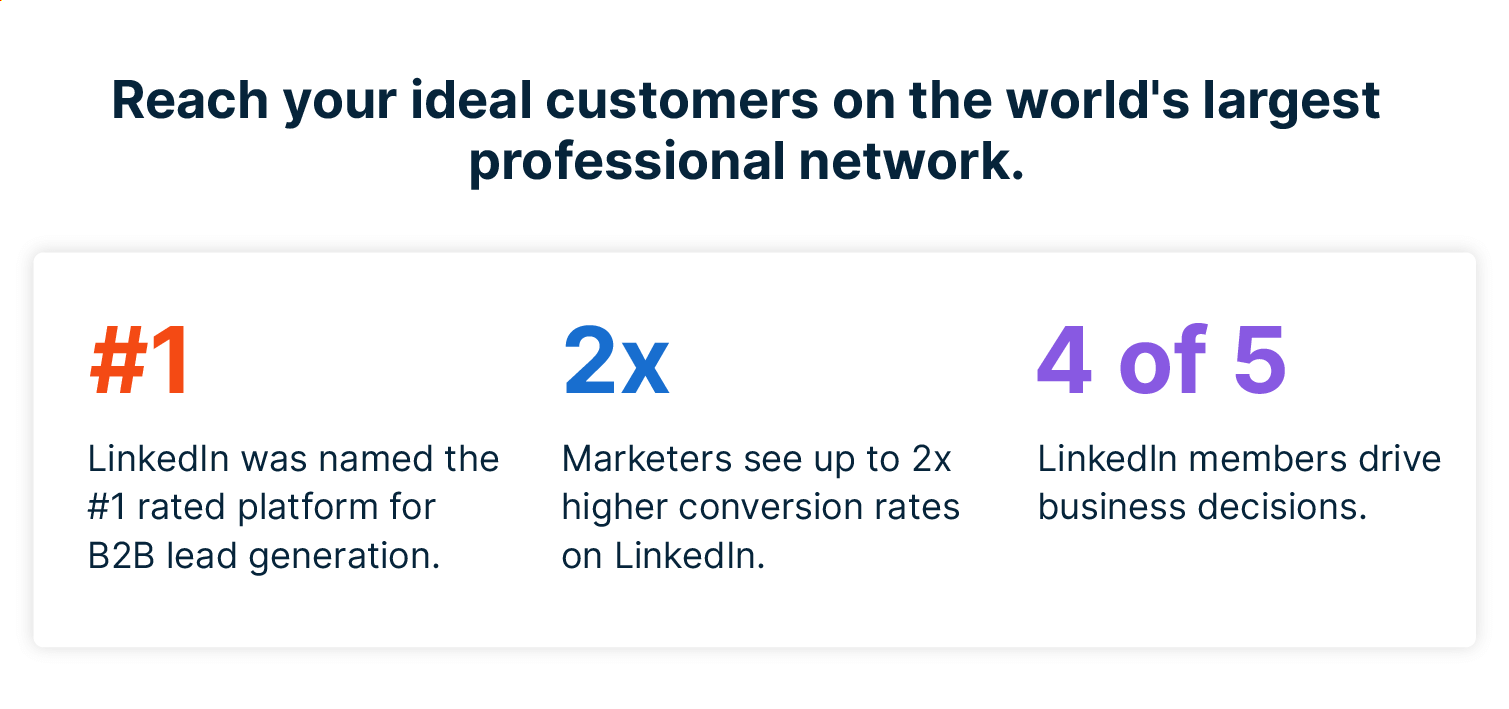 7. Use Account-Based Marketing
Over one-third of marketers use account-based marketing (ABM) strategies. ABM works best for companies that offer high-value products, like SaaS businesses. You can target a few specific clients through ABM and create personalized content for that company.
The foundation of ABM is relationship building. You aren't trying to make a single sale. Instead, you want to connect to businesses that fit your ideal buyer persona and build a relationship with them so that they continue to buy from your company.
8. Engage with Your Audience
IT marketing is about more than just selling products. Your business should take a back seat in your marketing campaigns if you want to succeed in 2022. Customer-centric companies see 60% more revenue than those that aren't. In addition, customers with a positive experience with a business will spend more at that company.
One way to improve your customer experience is to get to know your audience and interact with them throughout their buyer's journey. For example, you might take time to respond to their comments on social media. You can also visit forums and groups where decision makers discuss SaaS topics.
By engaging with customers, you can build trust with your audience and create a positive experience through your interactions, laying the foundation for converting those consumers into loyal customers.
Are You Reaching Your Ideal Audience?
Marketing in 2022 is more challenging than before because customers are more informed and have access to a more significant amount of information. However, if you invest your time and resources in the right marketing strategies, you can stand out from your competition and generate more quality leads.
Contact us to learn more about our SaaS marketing solutions.