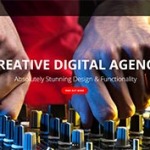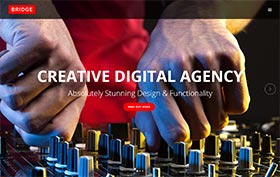 ATMCOMIO
ZeroStack - Attacking the Datacenter Problem From All Directions
In case you don't know, I'm a big fan of hyperconvergence. It may be one of the hottest and most innovative areas in enterprise technology today. What makes it even more exciting is that there are many hyperconvergence solutions out there (more than I can count on all my fingers). Just when I think that I've heard about all of them, I find a few more!
Just before launching out of stealth mode, I heard about an all new solution called ZeroStack via a briefing from a friend (an ex-VMware employee), Justin King (aka @vCenterGuy on Twitter). I met Justin years ago at VMware HQ in Palo Alto when he was the Technical Marketing manager for a little product called "vCenter" (which you may have heard of). Justin had given me a briefing on vCenter / vSphere 5.5 before it was announced to the public and his expertise in enterprise virtualization is epic. Later, at VMworld 2015, I received a more in-depth in-person briefing on ZeroStack from Justin, Ajay Gulati (Co-Founder / CEO) and Deep Bhattacharjee (Head of Products). I was impressed and I think you will be too. Here's what I learned…
Attacking the Datacenter Problem
Today's enterprise datacenters have numerous issues — virtualization management, storage management, network management, capacity / performance management, struggling to implement a private cloud, increasing business agility, datacenter cost management (lowering Capex / moving to Opex while keeping TCO low), infrastructure refresh, and struggling to keep all of these platforms current with software updates (for security and to receive new features). Undeniably, there are a lot of problems there and your datacenter is certainly afflicted by some (if not all) of them. So what's the solution?
Of course, big companies like VMware and Microsoft offer comprehensive solutions to all of these problems through a myriad of complex and costly products but could one new start up walk in and solve them all with a single SKU? Doubtful, right?
Welcome ZeroStack! ZeroStack aims to solve ALL of these problems with the "ZeroStack Cloud Platform".
When you first learn about ZeroStack, a bell might go off that says "ding ding – this is compute/storage hyperconvergence" because this same bell rang for me. However, wait right there, don't pigeonhole this product yet.
What is ZeroStack?
Say that you work for a typical mid- to large-sized enterprise (or it could be university, public sector, etc). You are tired of swapping out servers and SANs, upgrading the virtual infrastructure, paying for vSphere licenses and SAN maintenance. You have been considering software-defined networking, private cloud, and hyperconvergence, but it's a confusing marketplace, right? The goal of ZeroStack is to walk in and solve all of that.
Here's what ZeroStack provides you:
Clustered server hardware with embedded zerostack management that self heals for an always on cloud
Software-defined storage, distributed across the servers (what many companies are calling hyperconvergence)
Compute virtualization (using KVM but there is a great centralized GUI around it) with the advanced features that you are used to using in vSphere – automatic initial placement, , vMotion, storage vMotion, high availability; the only thing missing to date is automatic Virtual Machine HA restarts and "DRS", that is coming soon
Private cloud, using OpenStack, with full API support
Software-defined networking (SDN) using OpenStack's Neutron (i.e. no need to buy VMware NSX)
Software updates and maintenance – performed by them (not you) on the virtualization layer, SDS, SDN, and OpenStack private cloud
Performance and capacity management tool for the virtual infrastructure, as a Software-as-a-Service (SaaS) application from ZeroStack

It's a lot right? The complete stack (so you don't have to build the stack yourself).
To sum it up, ZeroStack is made of two different things, on-premises infrastructure and a cloud-based SaaS platform. Here is what each provides you and your datacenter:

How will ZeroStack Change the Life of the Admin?
In a little over a year of development, ZeroStack has gone from "zero", to funded, to launched, making the datacenter admin into "hero" (sorry I couldn't not use the zero to hero reference). With ZeroStack being available for such a short amount of time, it hasn't yet made an impact in the lives of IT Pros and Datacenter Admins – but how could it in the future?
Here are 10 things that ZeroStack will do to change the life of the Datacenter Administrator (and help the business):
Create a private cloud, day one, as soon as it's installed (no, you don't need to spend the next year learning OpenStack)
Provide self-service to end users / power users / app owners (whoever you see fit) and improve their lives as well as their perception of IT
Allow you to deploy an entire hypervisor, storage, network, and private cloud infrastructure with little more than answering a few questions during the deployment process
Scale on demand, as needed, simply by adding more nodes
Prevent you from having to learn and integrate new datacenter stacks (forget "stack wars" and spend more time with "Star Wars")
Built in capacity planning and performance management for compute, storage, and network
Multisite support
Built-in Open APIs should you want to, or need to, integrate
Provide the business with 40-60% lower TCO
Get rid of your expensive and complex SAN/NAS as well as your vSphere software maintenance and updates
To learn more about ZeroStack and get a demo, visit www.ZeroStack.com
(or reach out to Justin King, @vCenterGuy, on Twitter just like I did)