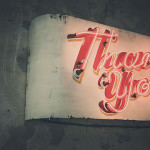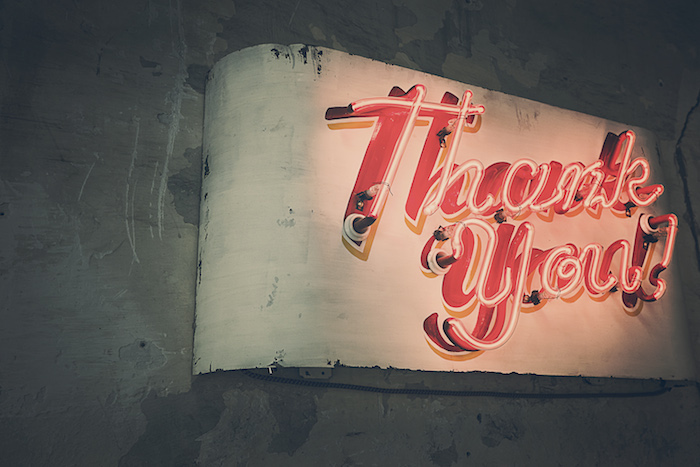 ATMCOMIO
What You Need to Know About VMware VSAN: #VMworld 2016 Preview
Earlier this year, VMware introduced an awesome new VSAN version 6.2 with a lot of new features like Deduplication and Compression, Erasure Coding (RAID-5/6), Storage Quality of Service (QoS) and much more. It's time to get up to speed on what VSAN can do, just in time for VMworld 2016!
VMware's Virtual SAN (VSAN) went GA in March 2014 with support for 32 hosts and 3200 VMs in a single VSAN cluster. Version 1.0 featured full integration with HA, DRS and vMotion and included VMware View, vCloud Automation Center and SRM support. In February 2016, VSAN version 6.2 was released with key improvements in data services and data efficiency.

Top 5 Things You Need to Know About VSAN
1. What is VSAN?
In case you've been living under a rock and haven't heard of VSAN, here's a quick primer from Duncan Epping that will get you up to speed on what a Virtual SAN is and what benefits it offers.
Today, VSAN offers two primary architectures:
Hybrid, which leverages flash for read and write caching but relies on traditional storage for capacity
All-Flash, which uses two flash tiers and is able to offer much better performance

VSAN can be deployed through three options:
Certified Solutions (aka "build your own") – using certified components, which have been verified by VMware's VSAN Validation Lab, and VSAN Ready Nodes from all of the major OEMs
Engineered Appliances (aka "turnkey") – offers automated deployment and preconfigured clusters
EVO SDDC (aka "rack-scale turnkey solution") – bundles VSAN with NSX, vRealize and other software components on certified partner hardware
2. What's the Big Deal about VSAN?
What makes VSAN such a unique and powerful platform is that it's the most widely adopted hyperconverged product on the market today, with over 3500 customers. VSAN offers a software defined self-healing ability and can be easily scaled-up as well as scaled-down. It's incredibly flexible and suitable for a wide range of workloads, including mission and business critical operations.
3. How can VSAN Help "The Everyday Admin?"
The best part about VSAN is that it's really simple for admins to set up. Want to enable deduplication and compression in your all-flash setup? Just click a single checkbox and you're set. Do you want to set up a stretched cluster environment? There's an option for that as well.


VSAN works with storage based policy management and policies can be applied programmatically through APIs or automation and at a very granular level (think: single object). RAID policies can be redefined on the fly and without disruption!

4. Get Up To Speed With VSAN 6.2
Recently VMware's John Nicholson, Senior Technical Marketing Manager on the VMware Storage and Availability business unit (SABU),shared a great overview of VSAN, including the new features and capabilities found in version 6.2, on the ActualTechMediaHyperconvergenceMegacast.
In this video you'll learn about new features in VSAN 6.2 including:
Deduplication and Compression for Space Efficiency (min 10:43)
RAID-5 Inline Erasure Coding (min 12:35)
Enhanced Virtual SAN Management with New Health Service (min 14:24)
Performance, Scale and Availability for Any Application (min 17:07)
5. How Can You Try VSAN?
VMware offers three ways to get started with VSAN, including the online hands-on lab, a free 60-day evaluation and through VMware partners with a free VSAN assessment.

VMworld 2016 and VSAN Must-Knows
With VMwold 2016 just days away, are we in store for a new version of VSAN? Perhaps, but at this time there's nothing officially confirmed from the company. Although I'm sure there will be at least a few surprises for VMworld attendees!
If you're planning on attending the show, make sure to stop by the VMware booth and HCI Zone in the Solutions Exchange to see product demos and presentations, which will no doubt include the popular Virtual SAN. VMware's technical experts will also be available to answer your questions and help you get started with VSAN.
Top VSAN Sessions At VMworld 2016
And of course, there will be plenty of sessions covering VSAN for you to dive into. Here are just a few that piqued our interest and that we highly recommend adding to your schedule—if there's still a spot available! These sessions are very popular but absolutely essential if you're interested in learning more about Virtual SAN.
Monday, August 29 at 5:00pm – 6:00pm
Presented by Duncan Epping, Chief Technologist at VMware and John Nicholson, Senior Technical Marketing Manager at VMware
In this session you will get to see what a typical day looks like in the life of an I/O on a VSAN-based solution. Learn more…
Tuesday, August 30 at 11:00am – 12:00pm
Presented by Cormac Hogan, Senior Staff Engineer at VMware and Paudie ORiordan, Staff Engineer at VMware
This session covers the common management, monitoring, troubleshooting and remediation tasks that you'll need to know following a VSAN implementation. Learn more…
Tuesday, August 30 at 3:30pm – 4:30pm
Presented by Rawlinson Rivera, Principal Architect Office of CTO – SABU at VMware and John Whitman, Sr. Systems Engineer at VMware
In this session you will learn how VSAN, NSX and SRM can be used together as a disaster recovery solution. Learn more…
Monday, August 29 at 2:00pm – 3:00pm and Tuesday, August 30 at 5:30pm – 6:30pm
Presented by Ankur Pai, Senior Manager VSAN R&D at VMware and John Nicholson, Senior Technical Marketing Manager at VMware
This session focuses on the best practices and solution requirements when it comes to network considerations in a VSAN implementation. Learn more…
Monday, August 29 at 11:00am – 12:00pm
Presented by Christos Karamanolis, VMware Fellow – CTO of Storage and Availability at VMware, Hollis Caswell, VP Products, Storage & Availability at VMware and Christopher Milliet, Global D&C Technology Advisor at Chevron
Although this is not a technical session, you will get some insight into the HCI market, how customers are using VSAN and the product features others are finding value in. Learn more…
There are many more sessions focusing on VSAN, including a customer panel discussion happening Monday and multiple expert-led workshops on VSAN 6.2 (along with a self-paced version) in the Hands-on Labs.
Stay tuned for more from ActualTech Media throughout VMworld 2016, here!