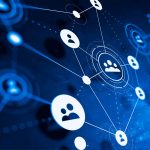 Featured, Hypervisors, Virtualization Software, VMware
vSphere with Operations Manager (vSOM) 101
In the new VMware vSphere (starting with 5.1 and above), VMware includes the vCenter Operations Manager Foundation Edition with every version of vSphere, starting with vSphere Essentials Plus and above. While foundation edition may be a good start for the SMB to better visualize their performance (much better than just vCenter), it lacks numerous features that the medium-size virtual infrastructure administrator would need. Thus, VMware has introduced an all-new package called vSphere with Operations Manager, or vSOM. This new package contains vSphere and vCenter Operations Manager for every vSphere host in your virtual infrastructure. vCenter Operations Manager Advanced edition offers many of the more advanced features that a medium-size enterprise would need in order to analysis performance and capacity. The vSOM editions match up with the vSphere editions by the same name as that is the version of vSphere included but note that, no matter which version of vSOM you choose, you'll still only be licensed for vC Ops Standard Edition.
vSOM is licensed in two ways:
A-la-carte, per VM or physical server, in packs of 25 VMs or OSIs (operating system instances). This model is suitable for virtual environments with low consolidation ratios.
As part of vCloud Suite or vSOM, per processor with unlimited VMs. This model is more suitable for virtual environments with high consolidation ratios.
Based on these two licensing options, vSOM is a great way to purchase vC Ops as you can own vC Ops and be able to use it on a per-processor model instead of the traditional per-VM model. For those with high consolidation ratios, this could be a great money-saving option.
Let's see what the new vSOM package offers you…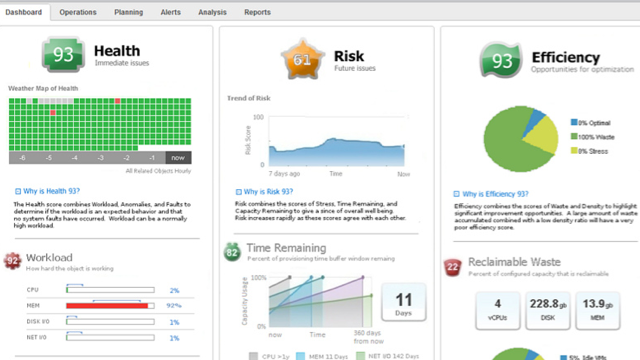 Why You Need Better Operations Management for vSphere
Too many VMware vSphere admins take comfort in seeing the vCenter performance charts, thinking that they can use them for solving performance problems or planning capacity. Once they try to do either of those things with the included vCenter performance graphs and statistics, they'll quickly yearn for more information. They'll have questions that just can't be answered or that they have to attempt to "guestimate". Many times, manual calculations are required on a regular basis. In the real world, using vCenter for performance and capacity management just doesn't work. All of this manual effort and "guestimation" almost always results in slow application performance or downtime, at one point or another. You don't want to look bad as a VMware Admin/Planner nor do you want your company to suffer.
According to VMware, by using vSphere with Operations Management, customers can improve capacity utilization by 40% and increase consolidation ratios by 37%.
(Source: "The Benefits of VMware's vCenter Operations Management Suite: Quantifying the Incremental Value of the vCenter Operations Management Suite for vSphere Customers." Management Insight Technologies. Sept 2012.)
In years past, VMware would recommend customers to buy a third party capacity management tool. However, for the past 2 years, VMware has been honing vCenter Operations Manager in an attempt to become the best capacity and performance tool available for vSphere. Today, vCOPS is a strong operations management tool for vSphere that VMware Admins should consider.
If you purchase the vSOM Enterprise or Enterprise Plus acceleration kits, you'll also gain vCenter Protect. vCenter Protect provides asset inventory and patch management to protect both your virtual and physical environments.
One last tip – don't even try to use a capacity and performance tool on your virtual infrastructure that was designed for the physical infrastructure, doesn't talk to vCenter, doesn't know the virtual infrastructure, and/or uses SNMP statistics for monitoring vSphere.
Like VMware's other enterprise virtual infrastructure solutions, VMware offers a 60-day free evaluation of vCOPS (along with vSphere and the vCloud Suite). It's a smart way to see, first hand, how vCOPS can help you, before you buy it.
For more information on vCenter Operations Manager – see my vCenter Operations Manager 101 post.
Upgrading to vSphere with Operations Manager (vSOM)
Another way to obtain vSOM is to upgrade your current vSphere licenses. Sure you could just buy vCOPS outright but upgrading your vSphere license to vSOM licenses (that give you vCOPS) is going to cost you less. If you have licenses for vSphere Standard edition already those can be upgraded to vSOM. Alternatively, there is a vSphere Standard with Operations Management Acceleration Kit available as well. Official VMware Upgrade information is available here but you can contact your SoftChoice representative for more information.
Purchasing vSphere with Operations Manager (VSOM)
Once you know you want/need better operations management for vSphere, the best way to obtain it is to take advantage of one of VMware's promotions. As I write this point, VMware is offering a limited-time vSOM bundle with a discount of 30% when purchasing vSphere and vCOPS together (as vSOM). I recommend that you contact your VMware sales rep to learn about the latest promotions.
In Summary
As a VMware Admin, I would not run any production virtual infrastructure without a quality performance monitoring, performance troubleshooting, and capacity management/planning tool. VMware's vCenter Operations Manager is a strong offering.