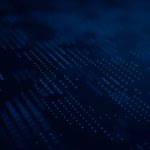 Featured, News, Virtualization Software
VMware vCHS is getting a pay-as-you-go makeover
For fans of the VMware vCloud Hybrid Service (vCHS) model, you may have heard that there are some changes coming for the platform. There is continuous integration and continuous deployment already actively happening on the technical side, but the excitement raised very recently was not about a technical change.
AMA FTW!
In a recent Reddit AMA (Ask Me Anything) with Matthew Lodge of the vCHS team along with some senior team members assisting, questions came up around billing for the service. Among the answers, it was revealed that there are plans to open up a pay-as-you-go option for the vCHS platform.
At the time of this writing, vCHS is available with a contract, and requires a minimum sign up period which has been regarded as a limiter for some organizations that may want to test the waters with the VMware offering.
Elastic NSX?
Another portion of the chat was around the implementation of VMware NSX in the vCHS environment. With the availability of NSX for edge services, the option to connect your existing on-premises platform using this powerful networking platform should prove to be a great add-on.
Our friends at The Register had an article on the AMA (http://www.theregister.co.uk/2014/05/21/vmware_reveals_plan_for_payasyougo_hybrid_cloud) and you can read the full text of the AMA here: http://www.reddit.com/r/IAmA/comments/25ys3b/we_are_the_hybrid_cloud_team_at_vmware_and_are/ 
If you don't already know about VMware vCHS, here is a quick overview for you to wet your appetite 🙂