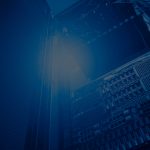 Data Protection, Featured, Virtualization Software, VMware
VIDEO: Free Data Protection for Free VMware vSphere ESXi from Unitrends

Announced at VMworld today, Unitrends released a new version of their popular Unitrends Enterprise Backup (UEB) that can protect the free vSphere Hypervisor (formerly known as free ESXi).
This is unique because most virtualization backup tools don't support ESXi as VMware doesn't offer VADP (vSphere API for data protection) on free ESXi. How Unitrends gets around this is to load a small agent on the ESXi host for backup. (When/if you upgrade to ESXi Essentials edition at some point, VADP would be available) Unitrends Enterprise Backup is free for any VMware or Hyper-V admin to use, with a limit of up to 4 virtual machines.
In this video, Unitrends Chief Evangelist, Maria Pressley talks with StorageSwiss about how UEB offers what the data protection features needed most by today's data centers, which Unitrends calls "Unified data protection". All version of Unitrends UEB are available for download here.