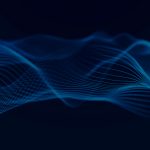 ATMCOMIO
Veritas Ramps Up Its Cloud Data Protection Offerings
Most companies use some form of Software as a Service (SaaS). Even those who are dragged kicking and screaming into the cloud era use things like Box, Slack, and other services. And during the pandemic, that trend has accelerated like a bullet train, since workforces are now dispersed and data and applications need to be accessed from anywhere.
What many organizations don't fully understand, however, is that when you outsource these services to a third party, it doesn't absolve them of one fundamental, and critical, responsibility: to protect their data.
If you're using Microsoft 365, for instance, you may naturally think that Microsoft is protecting your data, especially if it lives in Azure.
You would be wrong. Microsoft provides the warehouse to store your stuff, but it's up to you to lock the doors and turn on the alarm system. That means Microsoft will not be responsible, for instance, if you get hit with a ransomware attack and have no pristine backup available. It'll all be on your head.
This can lead to sleepless nights for admins. Knowing this, the IT industry has stepped up to the plate and started producing technology that protects your SaaS data in the cloud, or multiple clouds. It also makes sense that these protection services are SaaS offerings themselves: This is exactly the kind of thing you want to entrust to experts who do this for a living.
Veritas has been a leader in the data protection space for a long time, and so it's no surprise that it's moving forward with a number of SaaS products to protect cloud data. To that end, the company recently extended its reach with the acquisition of HubStor, which has an increasingly popular and well-regarded Backup-as-a-Service (BaaS) product.
HubStor adds a number of new protection features to the current Veritas lineup, according to a press release, including:
Customize and tailor configurations to a highly granular level, even down to individual items
Recover data through a simplified self-service portal for end users
Comply with data sovereignty requirements with access to data center locations globally
Discover insights on your backup environment through dashboards and reporting
These are important aspects of a comprehensive data protection service, and they'll only become more crucial as the trend toward things like edge computing, the Internet of Things, cloud-native development, and remote computing continue to reshape the IT landscape. To some, the cloud may have seemed like a luxury before the virus changed the world. That is no longer the case, as it's clear that cloud is now an essential part of day-to-day operations.
Recognizing this "new normal," HubStor has been busy over the past year building out its menu of supported BaaS platforms. It now includes VMware vSphere; Amazon Web Services S3 storage; Microsoft Hyper-V and Azure virtual machines; and Google Drive.
A HubStor executive recently told CRN that this union feels like a natural match. "Veritas and Microsoft have over 20 years of history in driving business through the channel. HubStor is built on Azure. We can bring this to our joint channels."
I would expect to see partnerships like this increase in velocity in the near term, as vendors scramble to provide what the market is demanding: Not just access to the cloud in all its forms—private, hybrid, public, and multi-cloud—but protection within the cloud.
It's only common sense, after all. With the advantages of cloud comes the increasing risk of data compromise and/or data loss, since that data is no longer secured in one place. It can, and does, live anywhere and everywhere. The protection of that data must follow.