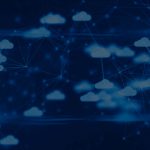 Featured, News, Virtualization Software
SimpliVity Puts the S in Cisco UCS; Announces New Relationship
This is a big day for the team at SimpliVity as they announce a new relationship with Cisco to provide the SimpliVity PCIe Accelerator Card and OmniStack feature set on Cisco UCS C240 M3 Series Rackmount server platform.
This is definitely a powerful move for SimpliVity to extend the reach of their flagship OmniStack sotware platform for hyperconverged management. Cisco will be winning in the relationship also due to the feature set that OmniStack can now provide to their customers on the UCS C240 hardware.
The SimpliVity integrated solution with Cisco Unified Computing System is a unified data
center platform composed of Cisco UCS servers with integrated storage elements (HDD, SDD,
and SimpliVity PCIe Accelerator Card) and the SimpliVity OmniStack Data Virtualization
Platform software. The combined hyperconverged solution delivers unprecedented
performance, functionality, and integration to support a variety of applications and use cases,
including data center consolidation, multi-site data protection and DR, and business critical
applications.
The Start of Something Big
While this launch is targeted specifically to the C240 M3 hardware platform, it is not the end of the line for this new relationship. The initial reference architecture was done on this platform in order to work with a fixed hardware set, and to ensure that the OmniStack features would be fully integrated and not risk spreading too thin.
Support for the new partnered platform will require a design 6 flash, and 18 hard drives on the C240. Again, this is done to ensure stability and performance which is encouraging. The reference architecture was purpose-built to make this as predictable, and performance oriented as the native OmniCube hardware offering by SimpliVity.
For troubleshooting, customers will be able to contact either SimpliVity or Cisco in order to track and solve issues on the new partnered offering which is comforting to customers and VARs.
OmniStack as a Platform Offering
In 2012, SimpliVity came out of stealth with their OmniStack software platform that was created to work with the OmniCube design. The packaged offering was done to create the simple, predictable deployment and management capability that SimpliVity prides themselves on. Customers are agreeing with the simplicity, as are other VAR and channel partners.
The OmniStack software was always built as a standalone product though, and the ability to extend onto other hardware platforms was definitely on the minds of the founders. In other words, this is according to plan, and it definitely leaves SimpliVity poised to be able to work with other hardware partners to pair up the OmniStack platform to reach more customers.
How Does This Affect Cisco and Existing Partners?
When we sat down with SimpliVity to discuss the new relationship, I asked about the potential for concerns by other partners such as the VCE consortium. Cisco has many offerings in the market though, and we were assured that this is really geared to add more options for them to target customers who may not be appropriate for a VBlock deployment.
"This is a validation for the enterprise to use Simplivity" Scott Lowe
By opening up to a new channel, SimpliVity is significantly extending their reach into new areas of the market. Cisco also wins because of the feature set that OmniStack offers to their existing and new customers. This really is a win-win opportunity.
Simplicity with SimpliVity – Goal Achieved!
The interface tells a great story, which is that you can find all you need in one place. Using the native vSphere Client you can see how well integrated the solution is: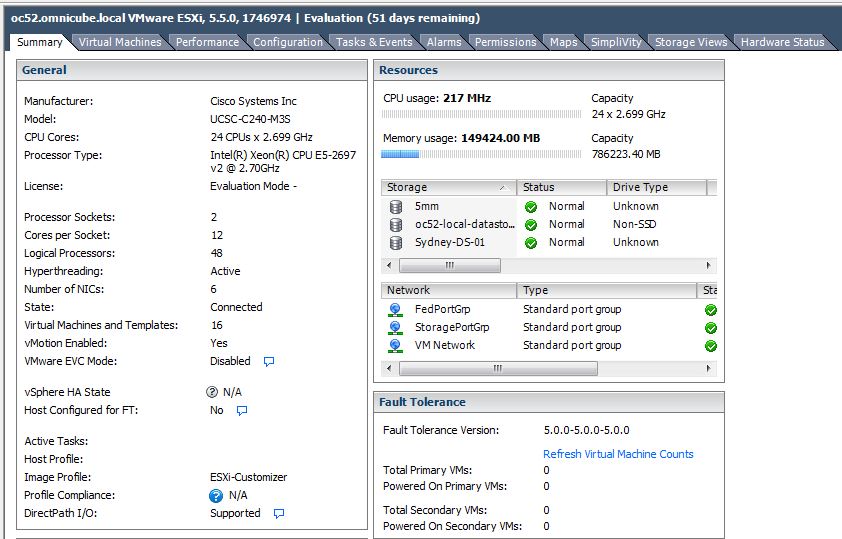 Using the node view, you can see the detailed hardware status and much more: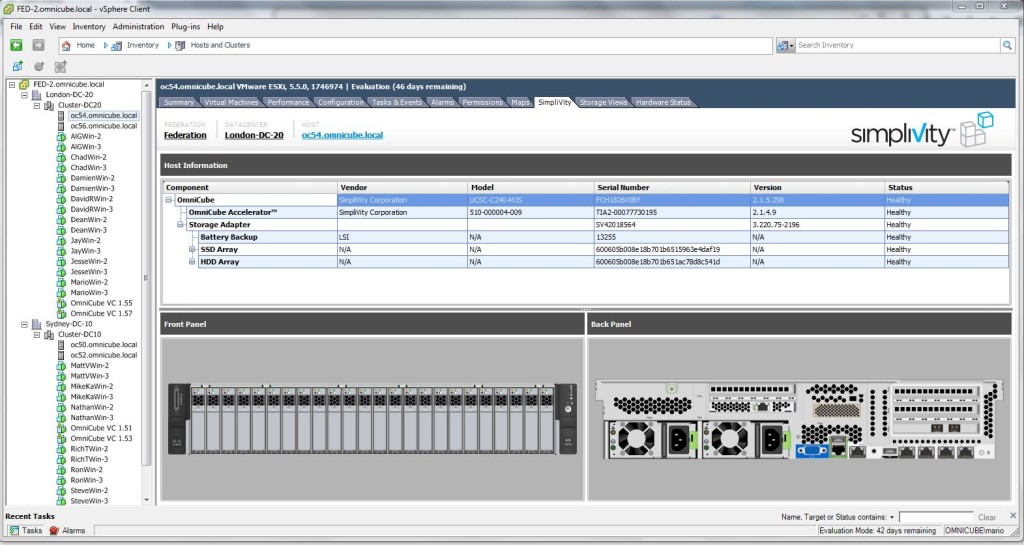 This is the heart and soul of what SimpliVity brings to their customers. Simplicity of deployment, and simplicity for operational management.
When asked about the choice to use the full vSphere Client, also known as the C# client, the SimpliVity team were quick to note that the lack of web client integration has not been an issue with any of their customers to date.
One Product, Many Platforms
OmniStack is built with a full awareness that underneath the covers, the hardware will be different. In fact, this is the same product that they use in their OmniCube, Cisco UCS, and AWS deployment. This is proof that the product was intentionally architected to grow beyond the current OmniCube offering.
SimpliVity and Cisco will be able to target the high utilization customers who want to leverage density, and be able to get performance and protection using the OmniStack features. For this reason, the UCS C240 Rackmount server is a natural fit. Blades are not an option due to the lack of vertical scalability and performance. Rackmount servers are more appropriate for this type of workload and thus fit perfectly with the OmniStack management.
Come See SImpliVity at VMworld
If you are able to, be sure to drop by SimpliVity on the show floor at booth 1029, and while you are there you can also see much more!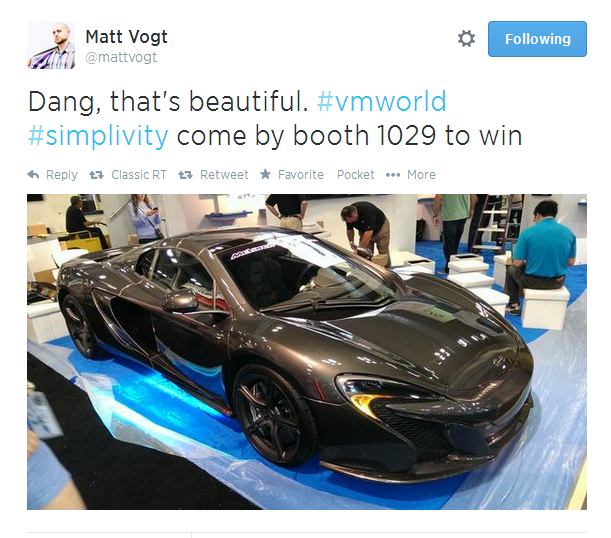 Congratulations to the SimpliVity team and to Cisco on this exciting announcement. Watch the SimpliVity web site for the full press release on Monday.