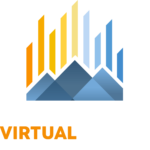 ATMCOMIO
Scale Computing HC3 Cloud Unity Seeks to Tear Down Infrastructure and Application Walls
Have you heard of the cloud? Yes?
Good.  Because as time goes on, there's a whole lot more happening around cloud than just shoving all of your workloads into someone else's data center.  Today, there a whole lot of companies running in hybrid cloud scenarios.  In such scenarios, applications and workloads operate wherever they need to operate, whether that's in an on-premises data center, some commodity public cloud provider such as Amazon or Google, or whether it's through a series of cloud-based software-as-a-service offerings such as Office 365 or Salesforce.
[su_box title="Download this post as a PDF" style="glass" box_color="#0051d9″]Download a copy of this blog post as a formatted PDF[/su_box]
And that brings up the really important and often glossed-over, but really ugly part of the equation: the network.  Getting things into the cloud is really quite simple.  Making the usable… that's the harder part.  Everything in your environment is accessed over the network, regardless of where things actually reside.  Typically, systems are assigned addresses, which can be somewhat fungible, since DNS does a serviceable, albeit sometimes slow, job at keeping users connected with their applications.
As you shift things to and fro—to the cloud and back again—you're moving workloads well beyond their typical boundaries and clients, whether those clients are PCs accessing an application, or customer web browsers accessing your services, need to be able to figure out where things have moved to.  To aid in this, Scale has implemented an SD-WAN-based creation into their HC3 cluster.  Essentially, the networking magic is achieved through the use of a virtual appliance running on HC3 that acts as a gateway.  The appliance creates a layer 2 bridge to the Google-based instance so that it appears as if the workload is operating on the local network.  Through this network-based trickery, Scale is able to support workload migrations that can easily maintain continuous network connectivity.
On the compute side, Scale is leveraging Google's recently announced nested virtualization capabilities in order to seamlessly operate workloads migrated into the cloud.  Nested virtualization provides customers with the ability to run virtual machines inside other virtual machines.  At present, only KVM is supported for nested virtualization uses.  Xen, Hyper-V, and vSphere hypervisors cannot be installed inside the Google environment.  Given the fact that Scale's HC3 offering is also KVM-based, Google's nested virtualization feature makes it a natural fit.
Services such as HC3 Cloud Unity, the name Scale has assigned to this offering, are critically necessary in the market.  As organizations seek new and better ways to operate application workloads, previous barriers to choice need to be torn down and replaced with open solutions that enable anywhere, anytime, cost-effective operations.  Organizational goals include the ability to run workloads where the make the most financial and operational sense, both of which are more than satisfied though HC3 Cloud Unity.