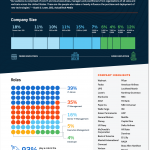 ATMCOMIO
SADA Goes All-In on Google Cloud Platform
When it comes to public cloud, there are three leaders, and then all the rest. Those leaders are Amazon Web Services (AWS), Microsoft Azure, and Google Cloud Platform (GCP). And they're in that order, as well—AWS at the top, followed by Azure, with GCP in third.
If that's the case, does it make sense for a cloud services provider to focus their efforts on GCP, instead of the others? For SADA, it does.
SADA is a technology consultancy and cloud services provider that's thrown in its lot with Google, and is happy with the decision. Los Angeles-based SADA is a Google Premier Partner, and was named 2018 Google Cloud Global Partner of the Year. So yeah, they know a bit about GCP, and firmly feel it's a great platform for public cloud, even if it does sit in third place on the leaderboard.
SADA CMO Narine Galstian said that going all-in on GCP was the right choice. They may be limiting their audience some by being exclusive, but on the other hand, customers are getting the expertise that comes with a singular focus, instead of trying to be all cloud things to all customers.
Galstian said that their most common customer requests when it comes to using the public cloud relate to migration. "We have a packaged offering around virtual machine migration," she said, adding that customers like knowing exactly what they'll get. The package is a flat fee, so costs are predictable.
Those types of inducements are one of the reasons public cloud is experiencing huge growth. Another positive trend SADA is seeing is that customers are want to go further with public cloud, quickly moving beyond the typical ways companies first dip their toes in the pool, which has typically been for backup and test/dev purposes. To Galstian, that indicates a growing comfort level with public cloud computing.
"I think there's more confidence in the cloud than there was previously," she said. "People want to build more [cloud-native] applications, move more workloads, and scale across" clouds than in the recent past. The idea that public cloud is only good for backup and recovery is dying off.
Part of that confidence comes from the fact that public cloud platforms are rapidly building out new features. "There's a tremendous difference" in GCP features as compared to just a few years ago, Galstian said. She explained that there's little difference anymore between what AWS and Azure offer and what GCP has: "More and more enterprise customers are transitioning to Google Cloud, and have no concerns" that they're not getting the same kinds of features they get on Azure and AWS.
Another typical concern with public cloud that's being alleviated is that they're inherently less secure than on-premises infrastructure. "I think the more they learn about the cloud, [security] is less of a concern," Galstian said. Education is a key part of that.
Still, as SADA points out to clients, putting your data and apps in the cloud doesn't guarantee their security, as some still think. GCP, along with the other platforms, secure and maintain their own infrastructure—they don't automatically handle security for a business.
"Part of our account management is telling [clients] they need the right security controls," Galstian said. "It's not the click-of-a-button and you're done. There's still work to do."
SADA's decision to concentrate on GCP seems to be paying off. They're expanding, but that's brought up a new problem, although a one nice to have. "Recruiting is a big challenge," Galstian said. "We can't seem to recruit fast enough and get the skillsets needed. Looking for the right fit with each region is a challenge."
SADA now has eight offices across North America, so their employees are widely dispersed. And finding consultants with expertise in GCP migration isn't easy. That's one reason they like certified people—it provides the peace of mind that clients want.
And it's obvious that Google isn't intent on staying in third place. GCP keeps innovating, adding services like Anthos, an application modernization, cloud migration, hybrid cloud, and multi-cloud management offering that fully leverages Kubernetes for containers. Google is in this for the long game, and has the resources to match its ambitions.
As long as GCP remains healthy and driving forward, SADA can keep innovating right along with it.