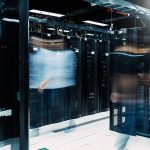 Podcast
084 - Proper Cybersecurity Starts With Getting Back To Basics
You know you need to implement proper cybersecurity in your environment. But how do you do that? Where do you even start? That's the topic of this episode of "10 on Tech," featuring Liam Downward and Michael Hogue of Data Spotlite.
They discuss these issues and more with ActualTech Media Partner James Green. One of their central points is that you have to understand your own environment before going forward with cybersecurity solutions.
That means, for instance, knowing where your vulnerabilities are, and then patching them. It also means knowing where your data is and reducing that footprint. Hogue and Downward stress that data owners need to take responsibility for their security, rather than relying on cybersecurity applications alone to do everything for them. It's the combination of solutions and people that make your operations secure—not just an application.
Highlights of the show include:
The current state of cybersecurity for small and medium businesses
How much more complicated cybersecurity has become, with dispersed data
How the "new normal" of work-from-home has affected cybersecurity
An overview of the Data Spotlite product, and how it can help you stay secure
Resource links from the show:
Data Spotlite — http://www.dataspotlite.com/
Company profile — https://www.linkedin.com/company/data-spotlite-llc
"Zero Trust" security — https://en.wikipedia.org/wiki/Zero_Trust
We hope you enjoy this episode; and don't forget to subscribe to the show on iTunes, Google Play, or Stitcher.­