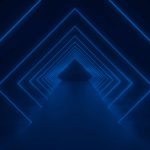 Featured, Virtualization Software, VMware
VMWorld 2013: Understanding vCloud And vSphere Editions
At VMworld 2013 this week, VMware announced the latest editions of vSphere 5.5, vCloud Director 5.5, and the vCloud Suite. Those announcements contained major new features – some which are included in existing editions and some that are new products, sold separately.
With the last revision (5.1), VMware eliminated vSphere Advanced edition leaving the following vSphere editions:
Essentials
Essentials Plus
Standard
Enterprise
Enterprise Plus
vSphere with Operations Manager (vSOM) edition, which is available on top of Standard, Enterprise, and Enterprise Plus
Each new edition brings more advanced features and, predictably, additional per-socket license costs. The vCloud Suite is also sold in the same, Standard, Enterprise, and Enterprise Plus editions.
New Changes to vSphere and vCloud Suite
So what's new with vSphere / vCloud 5.5?  Remember, this is a "dot-5" release. Most of the features announced are incremental to already-available editions. However, they all support VMware's goal of 100% virtualization of all applications.
VMware vSphere 5.5 allows users to create VMs with two times the previous physical CPU, memory and node limits. vSphere now supports up to a maximum of 62TB virtual disk. This is an increase from the previous limit of 2TB.
In addition, VMware introduced Flash Cache read, a feature that virtualizes server-side flash to provide per-VM, hypervisor-based read caching that accelerates application performance. Flash Read Cache works with VMware vMotion, VMware Distributed Resource Scheduler and VMware HA features.
VMware also announced public beta of the VMware Virtual SAN (vSAN), software that clusters storage on servers and flash creating a shared storage resource from local host resources.
Get the details of these 10+ new features in my recent article covering the Top 10 Most Important Features in vSphere 5.5.
Licensing…No News is Good News
Thankfully, there are no major changes to licensing policies. VMware learned their lesson and maintained the model announced at VMworld 2012. Their flagship products, vSphere and vCloud Suite, are still licensed by processor.
They did provide the following visibility into the roadmap for vCloud Automation Center and vCloud Director:
vCloud Director is no longer sold standalone
All customers who have a standalone license of vCloud Director will receive vCloud Suite Standard which includes vCloud Automation Center (vCAC) Standard editon
All future versions of vCloud Suite standard include vCAC
Every vCloud Director customer will receive the new vCenter 2013 and vCAC 2014
Support for VMware Lab Manager is extended until 2014 – until vCAC addresses that use case.
What's New in vSphere / vCloud Editions?
This is how the new feature releases in vSphere and vCloud Suite 5.5 affects the current edition-to-feature mapping:
For more details, this page features a vSphere Editions Comparison chart.
VSAN will be sold separately
vFlash, vApp HA, will all be incorporated into vSphere Enterprise Plus
vCloud Director improvements will be included in all editions of the vCloud Suite
Improvements to vCSA, SSO, vSphere Replication, VMware Orchestrator, the vSphere Web Client, and maximum configuration with the new virtual hardware version 10 will be available in all versions of vSphere.
VMware introduces their Network Hypervisor at VMworld
VMware CEO Pat Gelsinger reiterated the company's vision of a Software Defined Data Center (SDDC) where all elements of the Data Center are virtualized, not just the servers. Many of their announcements furthered their vision, most notably the unveiling of NSX, their Network Hypervisor. NSX is the child of VMware's internal development of networking technologies and the 2012 acquisition of software-defined networking pioneer Nicira.
With this announcement, networking emerges as a bottleneck to the agility required in provisioning infrastructure. NSX solves the issue by making the process of provisioning of network resources as simple as spinning up a VM. In short, what ESXi has done for the virtualization of servers, NSX will do for the network.
Summary
The new vSphere and vCloud updates offer customers both requested features (like greater performance in the web client) as well as unexpected new datacenter functionality (like vFlash and AppHA). My recommendation is to learn about the new vSphere 5.5 features and how you can leverage them in your vSphere infrastructure. In doing so, you can get your virtual infrastructure current to prepare for the convergence of vCD and vCenter in 2014.
Editor's Note:  This article here first appeared on the Softchoice blog and is republished here with their permission.