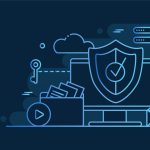 Datacenter, VDI
NetBeez Offers a Solution for Work from Home Scenarios
"Help! My Zoom isn't working! Everything on my screen's blurry! Computers suck!"
This is a familiar refrain from any helpdesk worker (and admin with helpdesk responsibilities) who's been in the job more than a week. And those are for on-premises employees, with better infrastructure, more reliable networks, and stronger security than is usually found in remote settings. In these days in which work from home (WFH) has transformed organizations, the problems are only getting worse.
That transformation is now showing all the signs of being a long-term adjustment, so companies need to take that into account. A new Cisco Hybrid Work Index lends support to the prediction of the WFH trend becoming a permanent thing. The poll finds that 64% of respondents say that "… the ability to work from anywhere instead of coming into an office directly affects whether they stay at or leave a job." That's a sobering statistic.
Another one from the survey is that malicious remote hacking attempts have jumped 240% during the pandemic, highlighting that the bad guys know where the work is migrating to, as well.
In a news article about the Index, SDxCentral quoted a Cisco executive about the changing nature of WFH. "Over the course of the past 18 months, people have proven that it can be done… It's no longer a debate that you can work remotely and work just as effectively."
Not being onsite introduces a whole new set of troubleshooting issues for IT, since they don't have control of the infrastructure anymore. That includes issues related to the employee's ISP; their computer, which may not be company issued; their configuration of that computer or other device; what applications are running on their devices; and much more. As one simple, and common example: you don't know what's on that USB drive they're using.
All this means that efforts to secure the WFH environment are more crucial than ever. It's what led NetBeez to strengthen its offering for beleaguered helpdesk workers to better serve remote users.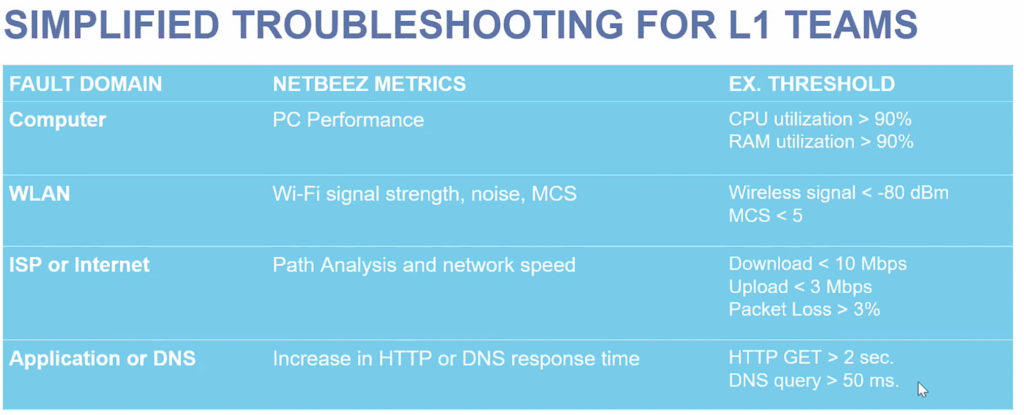 NetBeez installs an agent on remote computers that provides insights and analysis that agentless solutions can't match. NetBeez lists the following capabilities for its offering:
Internet connectivity and speed verification
Voice-over-IP performance testing
Monitoring of VPN services and performance
Ethernet, WiFi, and VPN interface status
Troubleshooting from a centralized dashboard
These abilities help fix remote issues significantly faster and easier. Figure 1, from a recent Tech Field Day presentation, lists some of the key problem areas and how NetBeez can assist.
For instance, if the problem is jittery video during a Zoom call, is the problem the network, the employee's location, the employee's device, or something else? Those sorts of issues will be cropping up more and more, and most IT departments don't have the resources to troubleshoot every employee's situation.
But a look at the NetBeez dashboard, an example of which can be seen in Figure 2, can pinpoint the problem far quicker than relying on manual processes.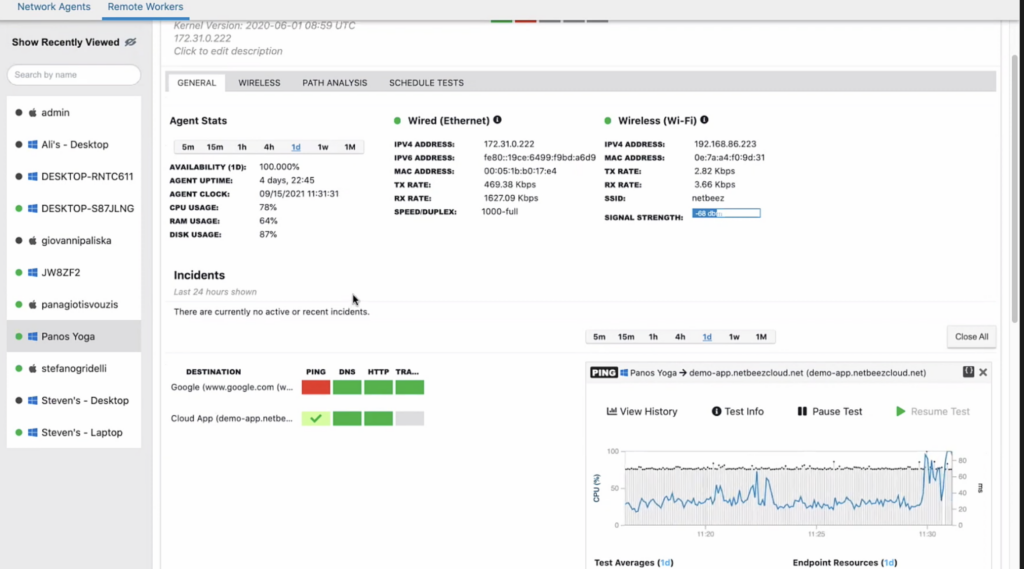 As WFH becomes more and more institutionalized in organizations, remote monitoring and troubleshooting will have to come along with it. The NetBeez solution is something that these companies need to consider as they figure out how to deal with this brave new world.