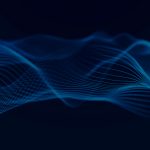 Featured, News, Virtualization Software
Marvin: VMware Hyper-Converged Platform?
This is no paranoid android, but it may be making some of VMware's converged and hyper-converged hardware partners a little paranoid.
With the very recent trademark application, VMware may be signaling a very interesting expansion of the previous software-only company, into uncharted territory as a data center hardware provider.
On the weekend, this picture was floating around the Twitterverse which gave a hint that something is definitely coming.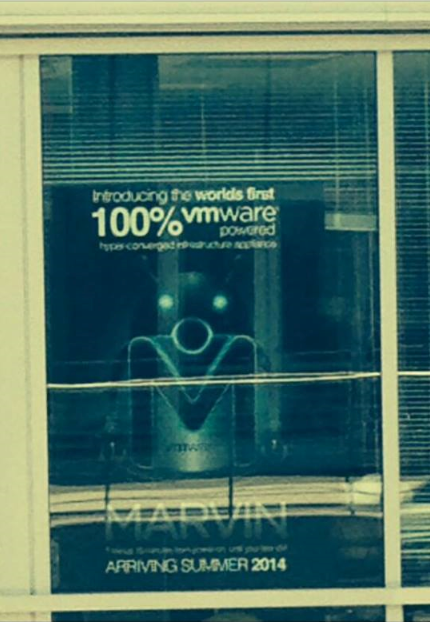 Not Their First Hardware Rodeo
Although VMware isn't known for being a data center hardware provider, we do have to note that their landmark vCHS (vCloud Hybrid Service) platform is hosted at VMware data centers around the world. Perhaps we are seeing the beginning of a new business unit under the VMware family.
As more of the VMware services become virtual appliances, it isn't that much of a stretch to imagine that we could see a network attached hardware unit that provides an all-in-one management platform for the VMware ecosystem.
To date, the vCenter Server Appliance is deployed as a nested implementation on the very platform it manages. Some say that this is a concern in the event of a network issue inside the VMware vSphere environment where you could lose the ability to access vCenter.
As you saw here with our announcement of the sunsetting of the vCenter Heartbeat product, the Marvin project may in fact be one of the directions that VMware could take their vSphere management toolkit.
vCHS-in-a-Box?
Another thought is that the platform may align with their vCHS offering, but provide an on-premises deployment. This is a far reaching assumption, but in my opinion, I would love to see this kind of an offering.
At the moment, we have only supposition and rumor about the Marvin project, but let's keep our eyes on the news, and as soon as we find out more here at Virtualization Software, you will be the first to know!