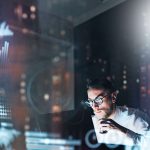 AI, Cloud, Networking
Juniper To Focus on 'Experience-First Networking'
IT folks who sit through presentations of new vendor products tend to roll their eyes when they hear certain buzzwords. And none is more overused than "game-changer." According to many vendors, even something as basic as adding two-factor authentication is a "game-changer." (Note to vendors: Hyperbole won't help you win in the long run, and IT vets can smell it a mile away.)
That's why, when a vendor is accurate in calling a new technology a game-changer, it's sit-up-and-pay-attention time. That's the case with Juniper Networks and a particular upgrade to its Juniper Mist AI engine.
Juniper discussed the innovation at a recent Tech Field Day presentation. It has to do with "hole coverage," which is about finding weaknesses that affect network speed and/or availability. Now, hole coverage isn't new—networking products have looked for these holes, or areas where access is limited or failed—for decades. What is new is how Juniper focuses on users and their daily interactions with their devices to measure a network's overall health. An overview is shown Figure 1.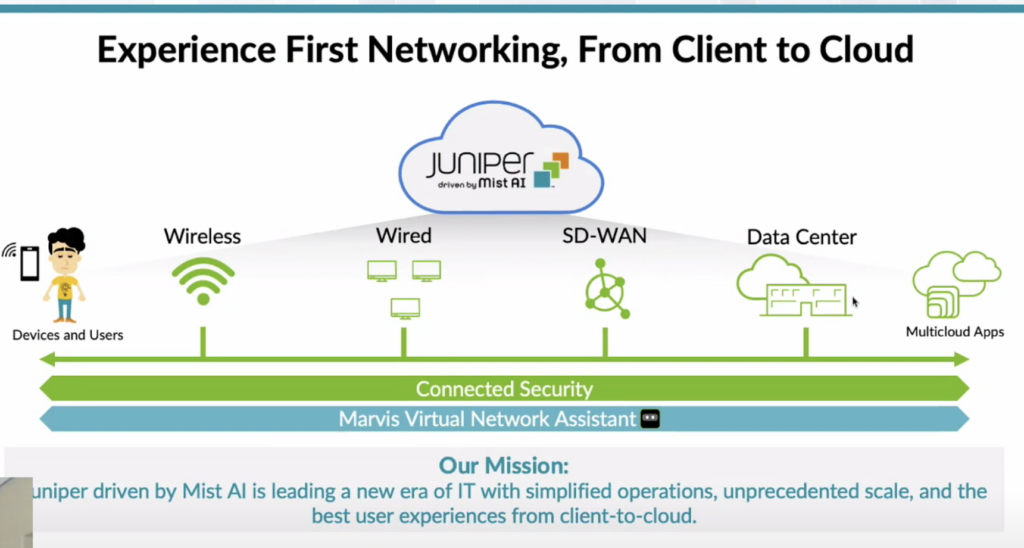 Sudheer Matta, vice president of Product Management at Juniper, explained that Juniper now tracks coverage and capacity for every user, every minute. Its Mist AI is "measuring user experience. It's not old-school controllers trying to figure out if APs [access points] can hear each other," Matta said.
That makes so much sense. After all, the goal of the network is to serve the end users, and that can be easily forgotten in the jungle of routers, switches, VLANs, cabling … and the list of managed devices goes on. Making user experience the new benchmark is the best way to keep them—and by extension, your IT staff—happy.
User experience is measured in four categories—three network variables and one device variable—as shown in Figure 2:
Device capability
Network issues
Coverage
Capacity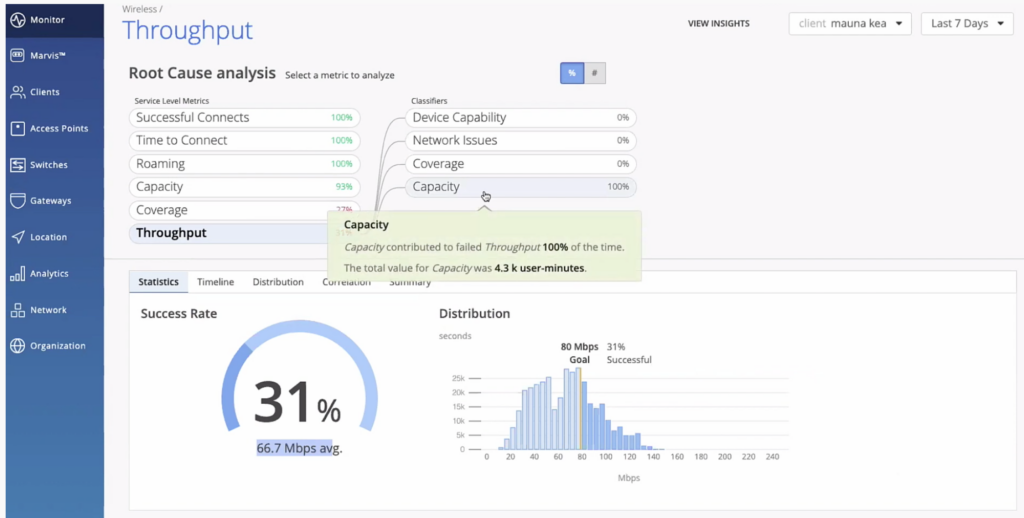 Figure 2 reveals that a user's having trouble with the 100Mbps network. But which of the issue categories is to blame? That's where troubleshooting can become a quagmire—and remember, this is for a single user among potentially hundreds or thousands or even more. Here, the user experience-focused metrics led to a quick determination that capacity was the culprit.
These are needle-in-a-haystack problems that are surfaced based on the point of view of the user, not network uptime. For me, it was a "eureka!" type of moment.
Keeping all that information sorted and simplified is the job of the Marvis dashboard, which you can see an example of in Figure 3. Matta calls it "the cup of coffee" view, because at a glance, it shows you how many network issues exist, along with roughly where they are. In this case, the admin would have 22 potential trouble spots to look through. As with any network, the issues are usually fairly typical things like:
Bad cables
Bad WAN uplinks
Missing VLANs
DHCP failures
Failed health checks
But Juniper discovers them in a different way with Mist AI, working from the user inward, rather than from the infrastructure outward. Since Mist is a single AI engine and single cloud that can span the wired, wireless, and SD-WAN domains, it works fast and efficiently—no jumble of disparate systems trying to talk to each other and share information.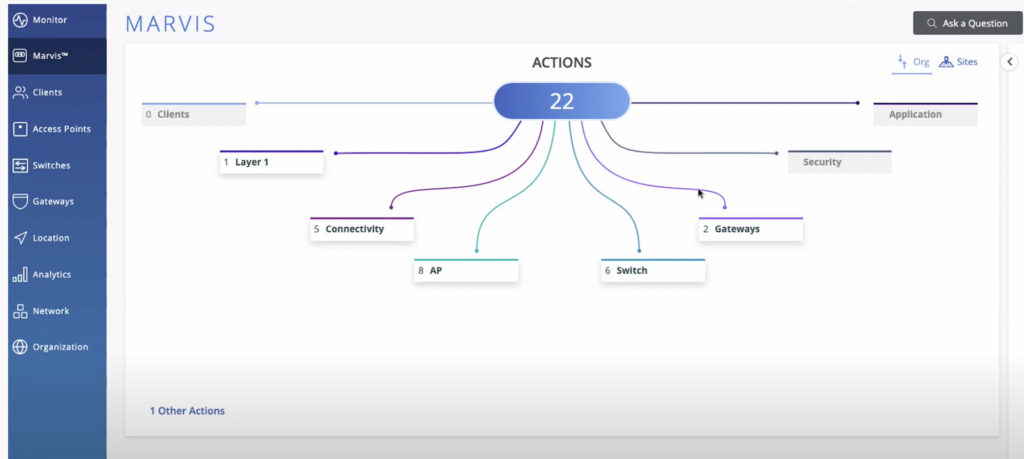 How well does it work? Matta mentioned a large customer that has millions of devices simultaneously connected on a single dashboard via a single cloud. That's a testimony to Juniper's ability to scale.
With that kind of scale, you would think it's easy to miss or overlook situations. Not so, according to Juniper's own dogfooding stats. Juniper Enterprise has about 50,000 Ethernet ports, Matta said, and after applying Mist AI, it found 19 ports with bad cables. That's 19 out of 50,000, indicating how efficient the AI is.
Finding things like bad cables can be the bane of such large environments. They're exactly the kinds of issues that can sorely vex admins, as they spend time tracking down anomalies instead of doing more productive work.
Juniper is doing some very cool things with networks, and its application of AI into monitoring operations has been smartly done. But it's the new way of looking at those ops through the lens of user experience that makes it … dare we say … a game-changer.