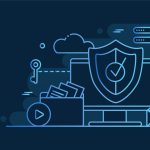 Downloads, Featured, Hyper-V, Virtualization Software
Killer Infographics: Download Microsoft's Hyper-V Component Architecture Poster Series
For years, really good people at Microsoft have spent enormous time creating and making available architectural posters for a number of the company's products.  I've always really liked them as they provide a really quick, at-a-glance view of what makes a system work.  In fact, I used to have the Exchange 2007 poster hung up on my office wall and a Remote Desktop Services poster hung in a conference room.
If you're a fan of these posters, you'll be excited to hear Microsoft has just made available a whole slew of new ones that revolve around Windows Server 2012 R2 and Hyper-V:
Generation 2 Virtual Machines
Generation 2 virtual machines are new to Hyper-V 2012 R2 and are virtual machines from the ground up.  All vestiges of physicality have been removed from these VMs.  They cant' be run on physical hardware at all.  They are truly native virtual machines.

Download This Graphic
Hyper-V and Failover Clustering
This poster demonstrates how Hyper-V handles failover clustering at both the network and storage layers.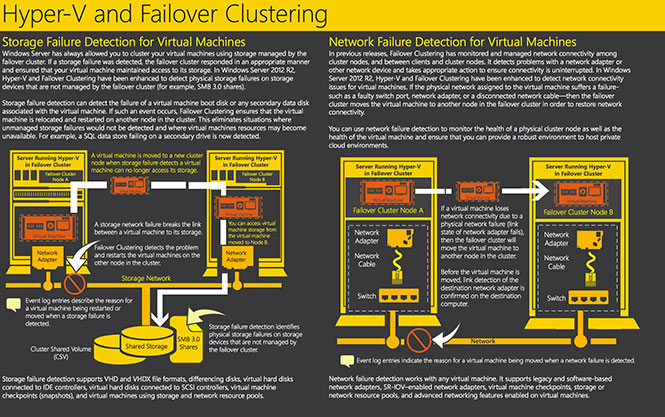 Download This Graphic
Hyper-V Storage
Storage in Hyper-V 2012 R2 has been imbued with some new functionality, too, with features such as storage quality of service and online resizing of VHD files.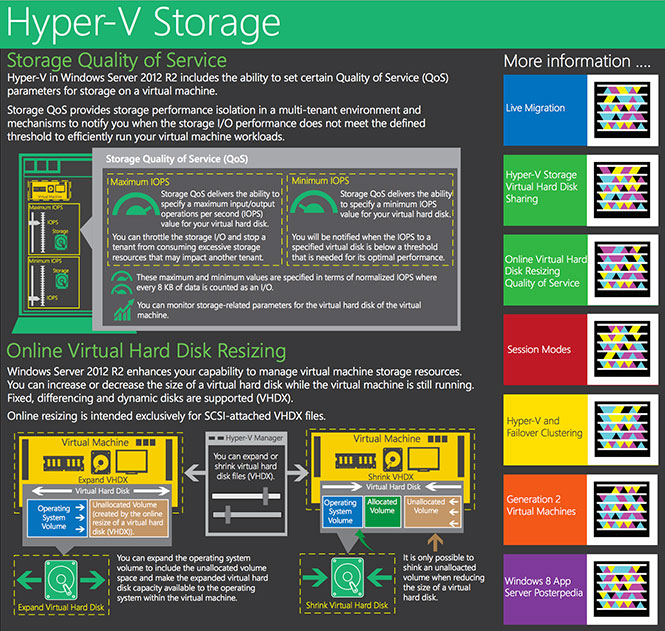 Download This Graphic
Live Migration
Windows Server 2012 R2 live migration provides three new options for migrating virtual machines. You can choose to use memory compression, Remote Direct Memory Access (RDMA) functionality (which requires RDMA-enabled adapters), or multichannel network adapters. This poster demonstrates what each of these features accomplishes.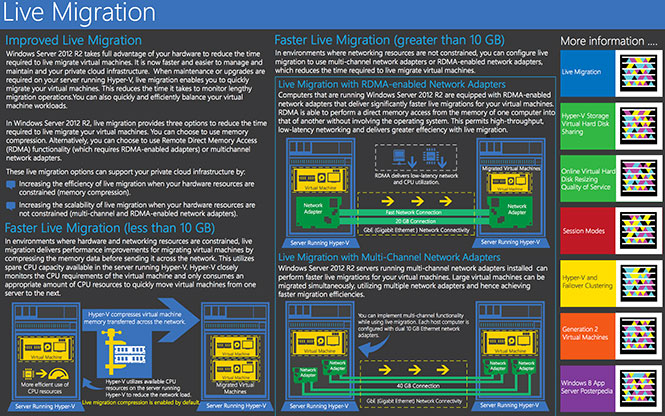 Download This Graphic
Session Modes
Hyper-V 2012 R2 supports two session modes: Basic and Enhanced.  Basic session mode provides a basic console view for the virtual machine, which allows you to send mouse and keyboard information and to view the graphics displayed by the virtual machine. This is analogous to plugging in a monitor to a physical computer.
In enhanced session mode, VMConnect provides you with a high-fidelity experience when connecting to Hyper-V virtual machines. It delivers the ability to share a clipboard between the client computer and virtual machine—and supports redirected audio, redirected USB, multi-touch, multi-monitor, and the use of smartcards for logon authentication. Enhanced session mode provides similar capabilities to Remote Desktop Services without the need for a network connection to the virtual machine.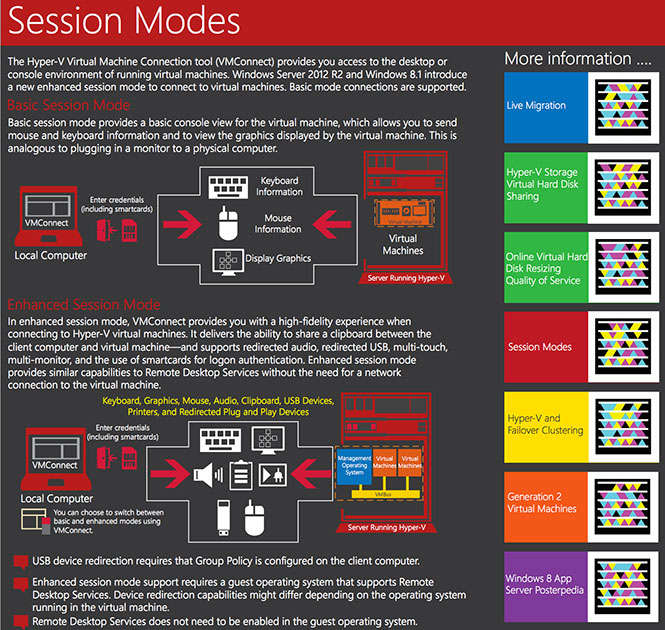 Download This Graphic
Upgrading Your Private Cloud
This poster provides an overview for how various Live Migration scenarios operate.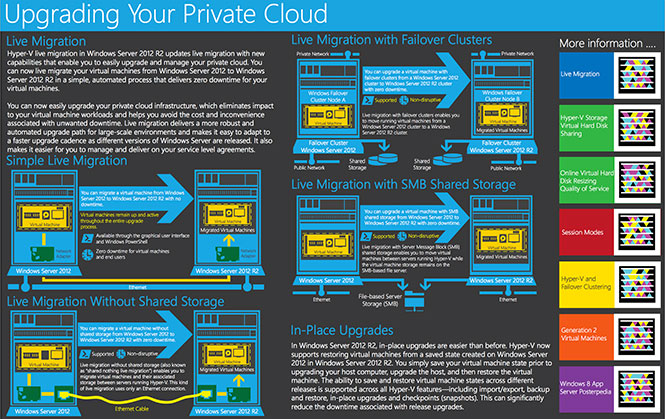 Download This Graphic
Windows Server 2012 R2 Hyper-V Component Architecture
This last one in the list is actually a huge poster that includes all of the other items, which are mini-posters describing a specific function.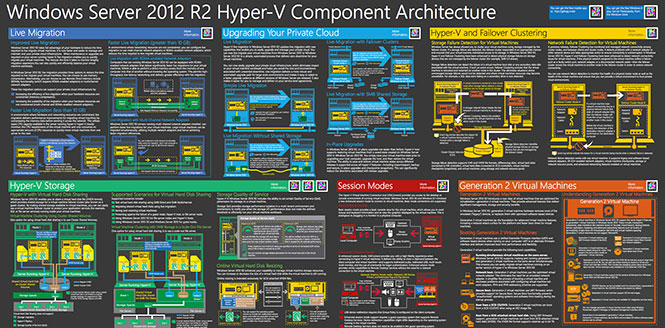 Download This Graphic
Summary
Of course, you don't have to have these posters, but they're a quick, visually-pleasing way to learn about some of the new features available in Hyper-V 2012 R2.