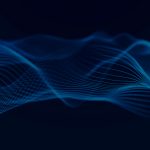 Cloud, Disaster Recovery, News, Virtualization Software
HotLink Offers DRaaS to Reduce Your DR Blood Pressure
I recently wrote about a product that leverages public cloud resources such as Amazon Web Services to provide backup and recovery for on-premises workloads. Another such solution is HotLink's DR Express, which for some time now has allowed the backup and recovery of vSphere workloads in AWS using their vCenter plugin to manage both local and DR workloads from the same interface.
Launching Now
As of last week, Hotlink is expanding that offering to include managed services on top of their existing products. Once of the hardest things about disaster recovery is staying on top of the management and testing of the DR policies and SLAs. Initial setup also tends to be quite a pain when leveraging a hybrid solution such as vSphere for on-premises and AWS for DR.
Hotlink Managed DRaaS (Disaster Recovery as a Service) takes the pain out of this business need by providing not only the software, but also their expertise from the time spent working with their existing 1500+ customers to help your project succeed. They'll be able to help with monitoring, testing, reporting, and escalation support of the entire DR strategy.
HotLink DRaaS Features
The following items are from the official press release.
AWS DR/BC site creation and maintenance — provides system setup and configuration, recovery point objective (RPO) scheduling and ongoing synchronization of changes to AWS;
Continuous monitoring and testing — ensures systematic validation of the DR/BC site, including the status of all protected workloads by restore point to ensure that recovery plans are deployed as expected and are fully functional;
Reporting and alerts — delivers easy-to-understand reporting on the entire DR/BC site status, as well as notification of any irregularities that warrant customer attention;
Business operations restored within minutes — enables restoration of protected workloads, file servers and database servers in AWS within minutes of a failure;
VMware vCenter management extended to DR/BC operations in AWS — provides a unified management platform that extends customers' existing VMware infrastructure to the AWS DR/BC site in the event of a failure scenario; also allows recovery plans to be built using VMware vCenter-compatible tools;
Migration back on-premises at any time — delivers easy, automated restoration of operations, whether to the current state of AWS workloads or the original restore point;
Expert managed services and support — provides IT organizations the additional skills and systematic DR/BC management needed to ensure the that business operations can continue uninterrupted, regardless of the type of failure in the environment; and
Tiered service offerings — allows customer to select the optimal service level to meet business needs and budgetary requirements; Silver, Gold and Platinum options are available, spanning weekly, daily and 24×7 service level delivery.
Thanks to the tiered offerings, HotLink is able to provide a helpful, comprehensive DR solution to meet many different levels of business need. Because of some of the efficiencies developed on the Hotlink side, the cost per VM is quite low compared to other similar offerings, as far as I'm aware. HotLink Managed DRaaS is available immediately. For more details and pricing information, please contact sales@hotlink.com or visit the HotLink website.