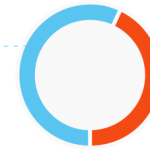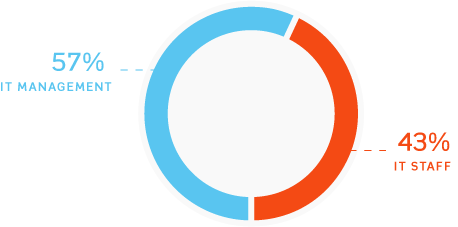 ATMCOMIO
DriveScale Expands Software Composable Infrastructure to Flash
Flash storage is becoming crucial to the performance and scale of hyper-growth, modern workloads such as NoSQL and Spark because it provides higher performance than disk, while simultaneously offering smaller physical footprint and lower power usage. As the value of streaming analytics and machine learning tools continues to rise, the need for flexible, commodity-priced flash storage solutions grows as well.
When you look specifically at these big data workloads, a typical enterprise all-flash array comes packed with features that aren't necessarily applicable and thus the array is prohibitively expensive for this use case. Rather, these workloads require piles of cheap flash and nothing more. Many businesses will choose to combine analytics workloads and other typical enterprise storage workloads on a single platform, and in this case, a traditional array or hyperconverged infrastructure may make sense. But the for biggest of the big data workloads, a dedicated commodity flash solution that is dumb and cheap is often the only practical solution. But DAS is such a bear to manage at scale!
Beyond just the management problem, new flash drives are becoming so large that it is difficult to "right size" the storage devices to the application when using direct-attached flash drives in each server. This leads to expensive over-provisioning while providing IT administrators with no flexibility to change storage-to-compute ratios after installation and ultimately leading to underutilization of expensive data center resources.
DriveScale, who we've covered numerous times recently, delivers Software Composable Infrastructure (SCI) for modern workloads and is recognized as a 2018 Cool Vendor by Gartner for Cloud Infrastructure. Today, DriveScale announced the market's first Software Composable Infrastructure for flash. This latest breakthrough from DriveScale makes deploying commodity flash at scale affordable and flexible for cloud infrastructure. DriveScale's SCI for Flash is available as software and can be deployed on a variety of supporting hardware platforms. Its addition to DriveScale's product suite helps solve the over-provisioning, flexibility and lifecycle management issues that plague IT teams using flash-based NoSQL databases and similar cloud-native applications.


"Extending SCI to take advantage of the native performance of flash is a major step toward addressing the cost and execution of large-scale, cloud-native modern application workloads – a mission critical need for businesses managing modern workloads today," said Brian Pawlowski, CTO at DriveScale. "Flash is expensive. The ability of Software Composable Infrastructure to optimize flash use by rightsizing initial deployments, providing for incremental additions, and preserving flash investments when upgrading processors makes the use of flash much more cost effective than ever before."
As a part of this new offering, DriveScale has also added support for third-party EBOF (Ethernet-attached Bunch of Flash) products, enabling these systems to deliver SCI with flash storage. The company will immediately offer support for Western Digital's Ultrastar® Serv24-HA flash storage server, and plans to support additional EBOF products in the near future.
"Using flash arrays in Spark, NoSQL or container environments is expensive, slow and burdened with unused features. On the other hand, direct-attached storage, while distributed and performant, lacks flexibility," said Satya Nishtala, founder and chief architect at DriveScale. "DriveScale allows enterprises to optimize flash deployments to the best dollar per gigabyte and rightsize flash storage based on application needs. Our goal is to provide native NVMe storage to servers for modern applications used to manage enterprise-scale, big data workloads in an all-flash environment."
Key benefits of DriveScale's Software Composable Infrastructure for Flash include:
Disaggregation of expensive flash storage allowing it to be shared by multiple applications
Faster performance for applications dependent on flash storage, compared to flash storage arrays
Lower TCO due to decoupling of flash storage and compute, enabling accurate provisioning and independent scaling and life cycle management
Ease of deployment driven by software configuration and DriveScale Management System
Increase in reliability and reduction in downtime
If you're like many of the businesses today that are attempting to deploy and take full advantage of big data applications, SCI for Flash is probably something you want to learn more about. You can learn more about SCI [here] and more about the Flash announcement specifically [here]. At this last link, you can also get registered for an upcoming webinar where the DriveScale team will run through the announcement in more detail.