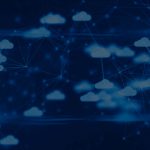 Featured, News, Virtualization Software
The Dawn of Managed Cloud - Rackspace and the Upcoming Gartner MQ Report
I won't be the first one to say this, but in the enterprise adoption of cloud I feel that this is where things may go: "Managed cloud is the new cloud"
As Gartner prepares to publish their Magic Quadrant for for Cloud Enabled Managed Hosting in North America, we see the addition of a new set of criteria for cloud service providers to be able to differentiate themselves from others in the industry.
Rackspace and the Fanatical Support® plan
Where Rackspace has made the most effort in their service offering is in what they tout as number one on their 6 core values, which is Fanatical Support® in all we do

What is interesting about this is that we are seeing a new area of service open up by cloud providers who are adding managed services that accompany their regular technical service offerings.
As competitors such as Amazon, Google, and Azure work to increase the amount of features and fight what many call the "race to zero" on pricing, we are seeing a shift in what other mid-range cloud providers are doing to stand out among the crowd.
It is an interesting time ahead, so I encourage you to read what John Engates, CTO of Rackspace, had to say in his article here: http://www.rackspace.com/blog/the-dawn-of-managed-cloud/