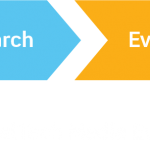 ATMCOMIO
13 Things You Need To Do at VMworld 2018
It's August and you know what that means! VMworld is here. Since 2004, VMworld has been the preeminent conference for many a virtualization admin, and 2018 is no exception. Of course, over the years, we've seen constant change and constant adaptation as purveyors of all things virtual continually seek to marry the world of virtualization with that of storage, cloud, disaster recovery, networking, and much more. We're clearly well beyond virtualization's early years, and it's now become the pervasive fabric of the data center.
VMworld is the in-person instantiation of everything that has come to symbolize our data centers and, in more recent years, our forays into the cloud. Vendors of all shapes and sizes dot the show floor as they seek to extol the virtues of their wares to potential customers. Hundreds of educational sessions take place to help weary IT pros stay current with the advancement of technology in a time in which the rate of change seems to be accelerating at a breakneck pace. Vendors and other organizations hold parties to bring together extended communities for which shows like VMworld are critical.
With so much happening at VMworld, you would be forgiven if you missed something. To help you make the most of the show, we've put together 10 can't-miss things that you should check out while you're in Vegas.
1. Free Gorilla Guides Galore!
In what is a shameless bit of self-promotion, your very first stop in your VMworld adventure should be booth #2244 on the exhibitor floor. There, you'll find the entire ActualTech Media crew alongside 10,000 Gorilla Guides from a number of ActualTech Media clients. Titles run the full gamut of the enterprise IT industry, from security to networking to storage to hyperconverged infrastructure and everything in between.
2. Explore Vegas
Alas, VMworld 2018 marks the last year that you'll be heading to Las Vegas for the show. In 2019, VMworld returns to the newly-renovated Moscone Center in San Francisco. If you haven't ever had a chance to catch a show or explore what Vegas has to offer, this is your chance! Stay an extra day and take advantage of the ridiculously inexpensive hotel rooms and enjoy yourself a bit.  Try what we did last year: race a supercar!
3. Set Your Schedule Soon
There are 1,171 sessions from which to choose at VMworld.
With so much to choose from at VMworld, once you're on site, it can get a bit overwhelming to decide what to do. This week, before you jump on the plane, jump onto your favorite browser and point it to https://my.vmworld.com/widget/vmware/vmworld18us/uscatalog. There, you'll find a list of every session and workshop available at the show. At your leisure, and without the cries of the crowd pulling you away from a session you really want to attend, add your desired activities to your schedule so you can move around as efficiently as possible.
4. Don't Skip the Keynotes
As with VMworld's past, there will be three keynotes this year. The "Technology Superpowers" keynote on Monday morning at 9am kicks off the first official full day of VMworld. Undoubtedly this will be a special keynote for VMware's 20th anniversary. We're sure that you'll hear from Pat Gelsinger, VMware CEO, and Ray O'Farrell, VMware CTO. It's rumored that you'll also hear from skateboard legends Tony Hawk and Rodney Mullen!
5, 6, 7, 8, 9: Embrace Independent Efforts
So many companies have great activities and content, but there are also a ton of independent efforts taking place. These can't-miss event and content opportunities really showcase the community nature of VMworld and of the industry in general. Whether you're able to participate in these activities in person or from the comfort of your phone or browser, we encourage you to consider:
10. Networking of a Different Kind
Perhaps one of the most powerful opportunities at VMworld is the ability to network with and learn from your peers. With well over 20,000 people all in one place, the chances are really good that you're going to stumble across someone facing the exact same kinds of challenges you are. So, jump on the Twitters and ask for an informal meetup of people just like you so that you can, together, develop creative ways to help push your businesses ahead.
At the very least, grab some business cards and follow up with peers after the show. Many of my friends these days are ones I see primarily at shows like VMworld; but we remain in close contact throughout the year, encourage one another and offer advice on tough decisions while also providing a solutions panel when tough technical challenges pop up that require combined brain power.
11. Go Outside Your Comfort Zone
Sessions are recorded, so use your time at VMworld to get educated on something that's a bit outside your comfort zone. Meet people from other areas and get exposed to new technologies. Maybe you can learn about that new storage array you've had your eye on. There's ample opportunity to deepen your knowledge in areas you already play in, while opening your horizons to new ones. With the pace of evolution in enterprise IT picking up every year, it's almost an arms race to try to stay current and abreast of everything happening in the market.
12. Visit the Solutions Exchange
Don't forget about all the great booths in the Solutions Exchange! These exhibitors aren't there just to try to sell you something (ok, some of them are) but we think you'll be pleasantly surprised how much you will learn just by walking around and talking to the many experts who are on staff in the show floor. Most sponsors genuinely want to learn about your real-world technology challenges and see if they can help to find a solution.
13. Apply What You Learn
A conference is meaningless if you don't get something out of it. Once the craziness is over and after you've made that lonely flight home, it's time to put what you learned to work. Did you discover a cool new way to architect your data center? Did you stumble across an incredible disaster recovery tool that's a perfect fit for your needs? Did you find a storage array that was seemingly designed with your applications in mind?
Apply that knowledge and improve your company.
And, as you begin thinking about VMworld 2019, keep a list of what you need to learn next year. It's never too early to start planning for that one!
Bonus Item: Follow & Connect With ActualTech Media at the Show!
IN-PERSON: VMworld Booth #2244
TWEET: @actualtechmedia
FACEBOOK: @actualtechmedia
LINKEDIN: @actualtech-media
INSTAGRAM: @actualtechmedia
EMAIL: https://www.actualtechmedia.com/contact/
See you at the show!