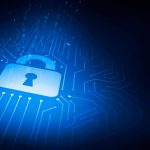 Podcast
102  – The Key to Ransomware Recovery
You don't need to be told by now about the dangers of ransomware. But despite the huge interest in the topic, it can be surprising to find out how little companies know about protecting themselves from ransomware.
Jon Toor, CMO of Cloudian, says that among the many things you can do, there's one thing more important than the rest: making sure your data is immutable. Immutable data is data that can't be changed, so if ransomware strikes, you simply restore from your immutable backup, and you're back in business.
Toor discusses data immutability and other ransomware topics in this episode of "10 on Tech" with ActualTech Media Partner James Green. Having the proper understanding of the threat is your first best weapon against the bad guys, so listen in and learn.
Highlights of the show include:
The three key attack vectors for ransomware
What companies are missing when calculating potential damage from a ransomware attack
The true costs of a ransomware breach—it's not just the ransom
"After-the-attack" costs
The single most important thing to protect
Resource links from the show:
Cloudian's ransomware solution — https://cloudian.com/ransom
HyperStore® S3-compatible object storage — https://cloudian.com/products/hyperstore/
Free trial of Cloudian — https://cloudian.com/free-trial/
The most comprehensive ransomware education site on the Internet – https://ransomware.org
We hope you enjoy this episode; and don't forget to subscribe to the show on iTunes, Google Play, or Stitcher.­